Spotted: Is That Construction Equipment at the Future W and Element Hotel Site?
The parking lot is closed and crews have been on the scene.
---
Is the construction of the 755-room W and Element Hotel about to commence on the former parking lot at 15th and Chestnut Street? It certainly looks that way.
We walked by the other day and snapped a few photos of the scene. There was some construction equipment on the site, a large hole and a prominent "Work In Progress" sign hung on the fence near the corner. It's unclear what kind of work is being done and it seems as though mum is the word on when an official groundbreaking for the hotel will occur.
"It's a very good indication that construction will be underway shortly, if it's not part of the construction," said Jack Ferguson, President and CEO of the Philadelphia Convention and Visitor's Bureau. Ferguson, while not directly involved in the inner workings of the project, also said that he had been told it will be a 36-month project and that it's planned to be delivered in January 2018. "We are telling our customers that the hotel will be ready in 2018."
A construction permit was issued in November and updated last month:
REMOVAL OF PARKING SURFACE AND MISC ITEMS, BULK EXCAVATION OF BLDGS BASEMENT AND THE INSTALLATION OF TEMPORARY EXCAVATION SUPPORT SYSTEMS AND TIE BACK INDERPINNING. INSTALLATION OF BLDGS MAT SLAB FOUNDATION.
After years of "if" a W Hotel will happen (remember Will Smith's plans?), it looks as we've moved into the realm of "when" the project will start. We've got to admit, that's pretty damn exciting.
The building will house two hotels operated by Starwood Hotels and Resort, with the upper floors consisting of a four-star W with 295 rooms and the three-star Element will feature 460 rooms below it. Ground floor retail is also in the mix, as is underground parking. It will be taller than the neighboring Residences at the Ritz-Carlton and also be visible from the Broad Street entrance of the Pennsylvania Convention Center. Ferguson called it a "big, iconic project."
The $280 million project is being developed by Brook Lenfest (Chestlen Development) and Vine Street Ventures. Calls to Chestlen went unanswered and we're awaiting calls back from Tutor Perini Building Corp. (the general contractor) and Parkway Corp. for more information
For more images of the scene, hit up the forum on the Skyscraper Page.
---
1441 Chestnut Street, The W and Element Hotel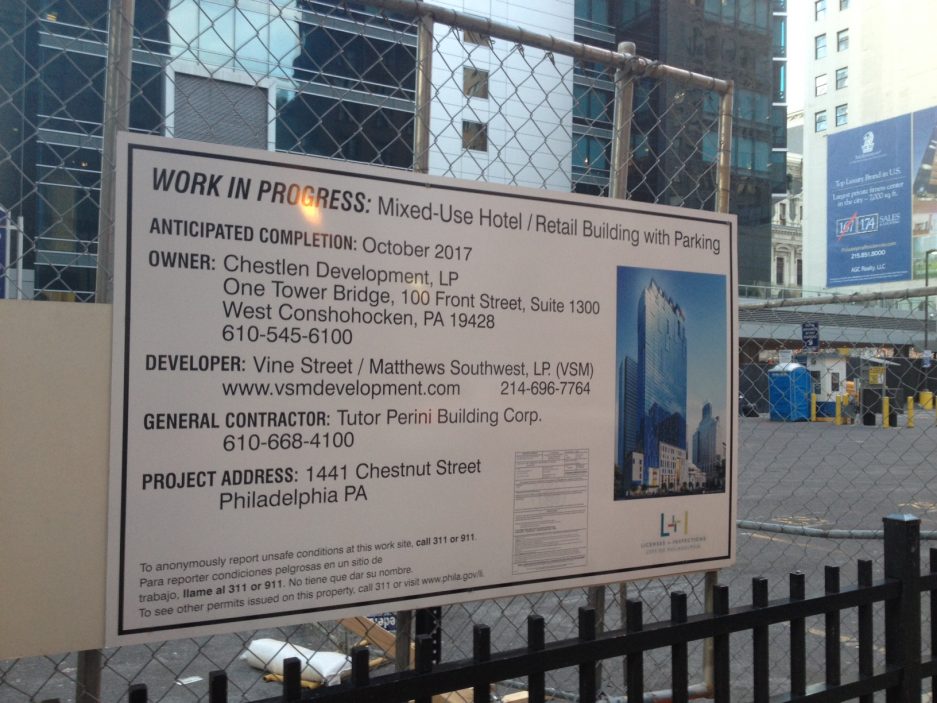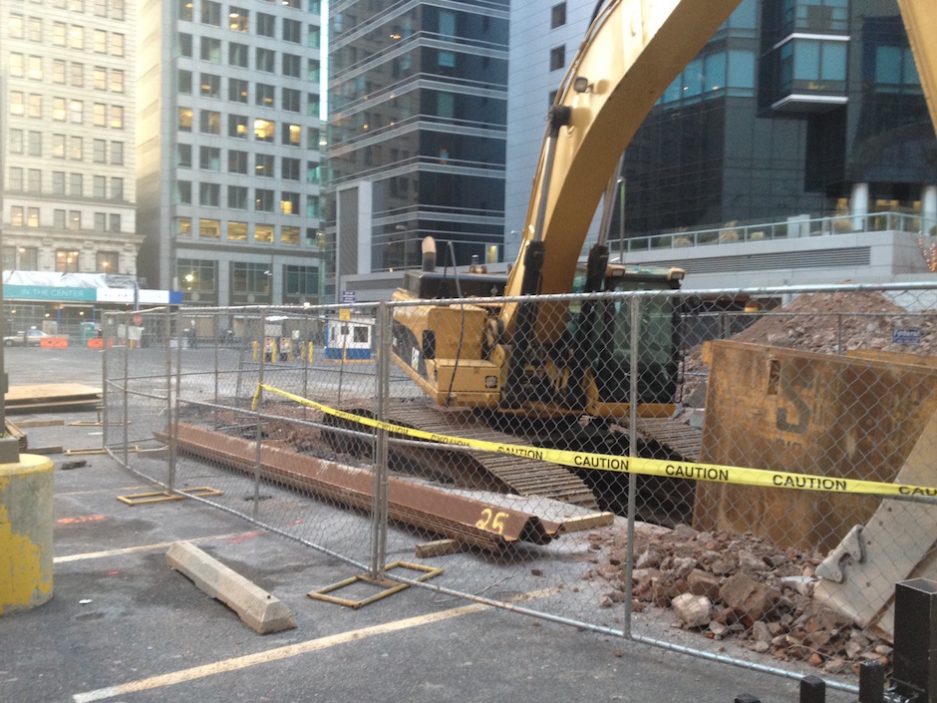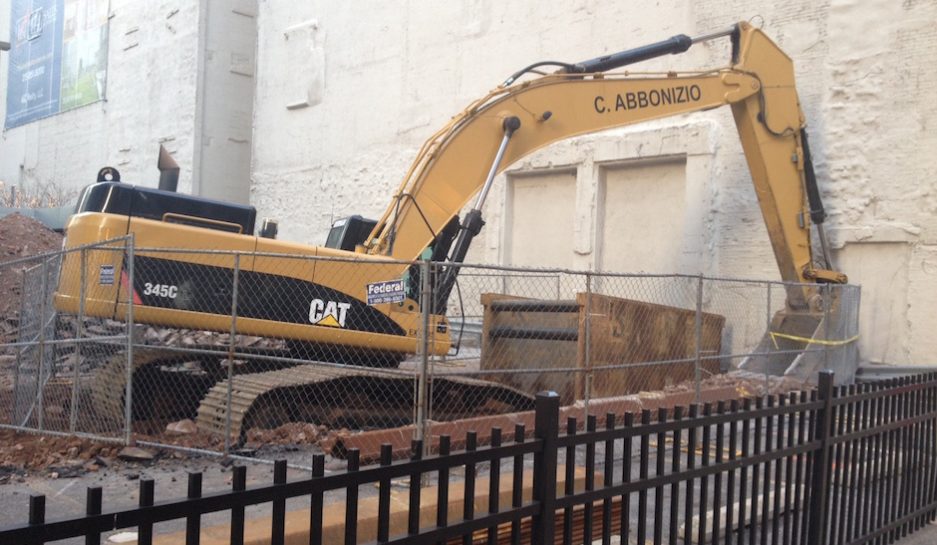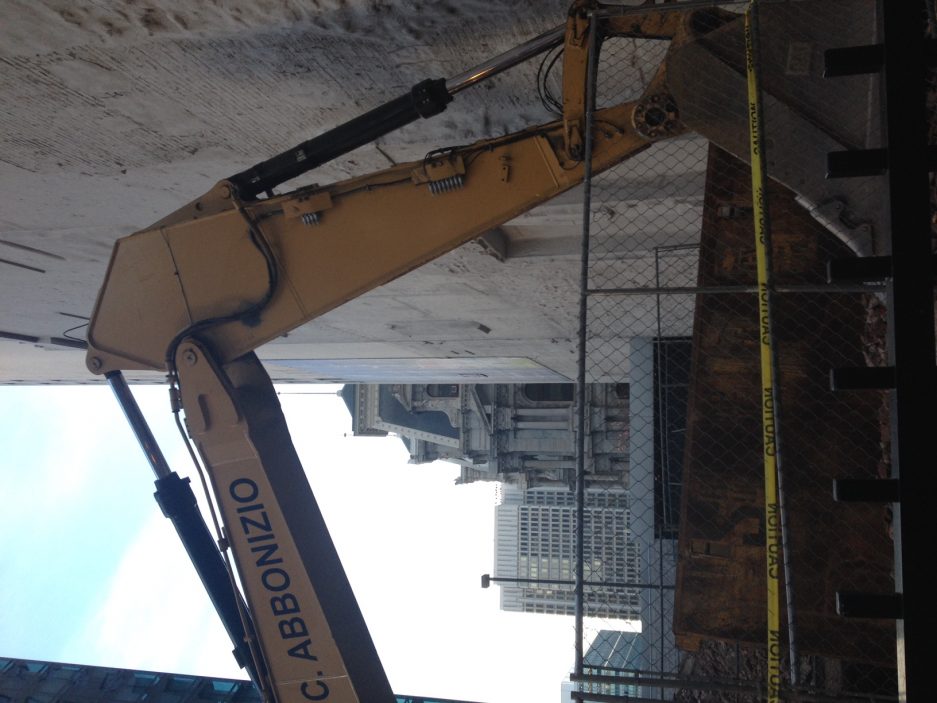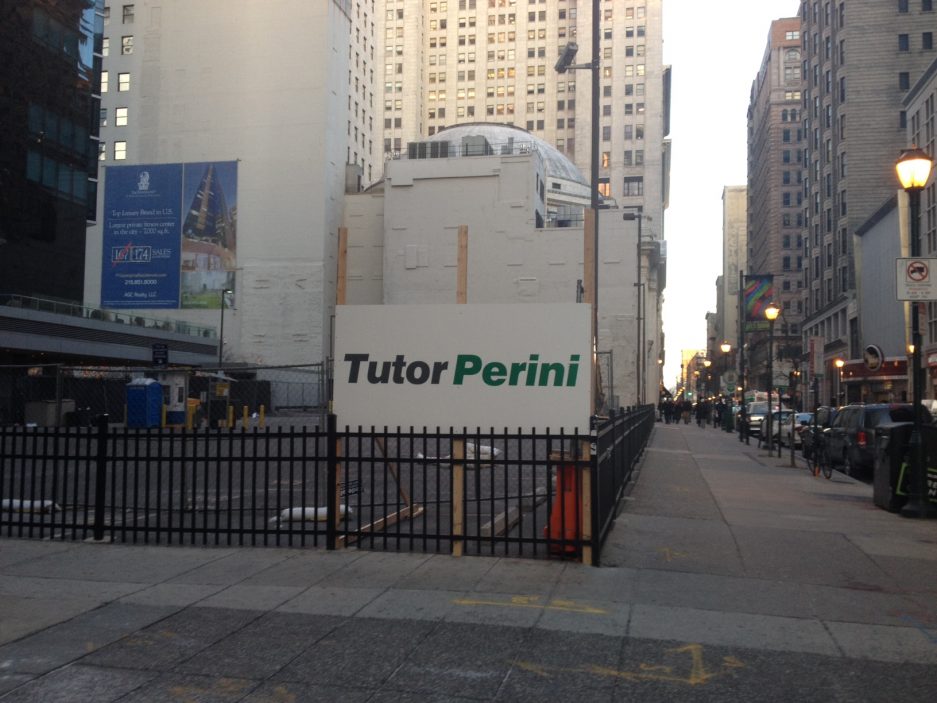 ---
• W Hotel Coverage [Property]
---