Calling All Artists! The Ideal Studio Loft Awaits in Port Richmond!
Idea: Music studio in the office?
---
"The location is superb" says Tom Gallagher, the owner of this property in Port Richmond. "It's easy to get to I-95," he says, and a closer look at the neighborhood shows bikers and public transit commuters would be just as happy as drivers: WalkScore gives an above average 66 score on its overall bike lane-friendliness, while two bus routes are within a two block radius. Several restaurants and bars are also in the neighborhood.
According to Gallagher, he's had the property since 2006, during which time he did some repair work and updated it. He went so far as to add a loft space with a kitchenette and full bathroom, an addition that proved useful for days when he'd stay overnight working on boat sculls (Gallagher started Sykes Racing North America, the U.S. branch of the Australian boat racing manufacturer.)
Now, before you skip to the gallery and let the garage exterior and recent drops in temperature dissuade you, Gallagher tells us the recent building (built in 2002) is quite toasty thanks to thorough insulation and heaters. He also notes the space is "very clean" and low maintenance.
Also inside, you'll find colorful walls, which Gallagher informs us neighbors still joke about– "Are you running a day care?– since he used primary colors from leftover paint he found. This includes a bright orange office on the main floor. (Hey we all have to get creative sometimes, right?)
The property commercial garage is zoned G-2 and is viable as a music, sculpture, painting, steelwork, ceramics, [insert another craft here] studio.
THE FINE PRINT
Beds: –
Baths: 1 full, 1 half
Square feet: 2,584
Price: $257,900
---
3624 Balfour St, Philadelphia, PA, 19134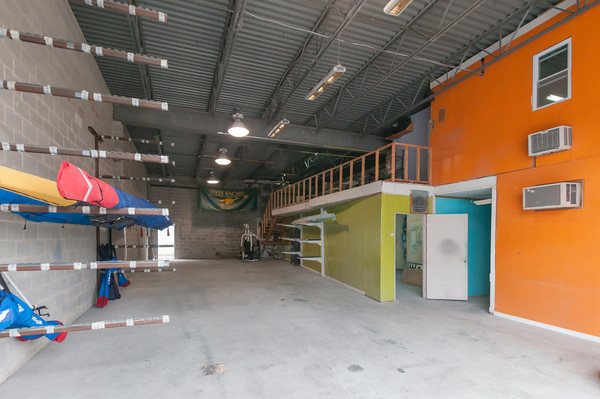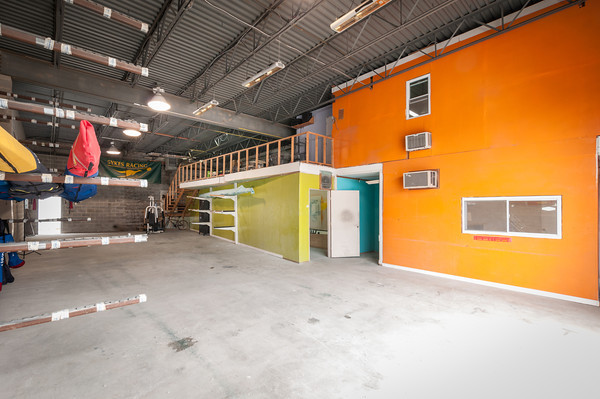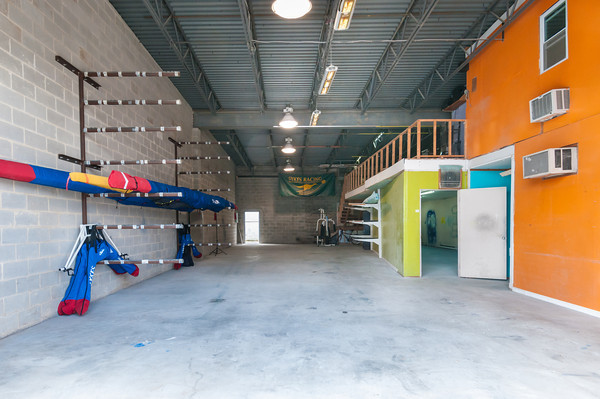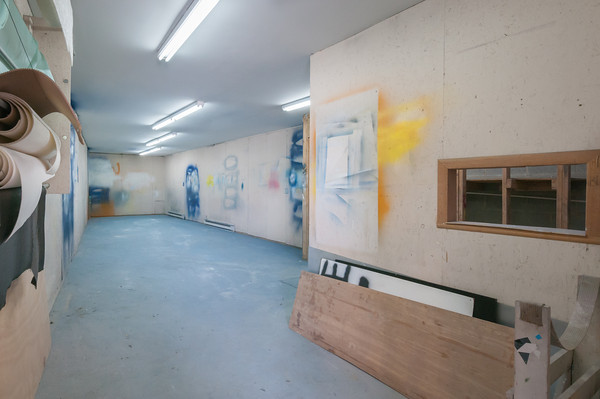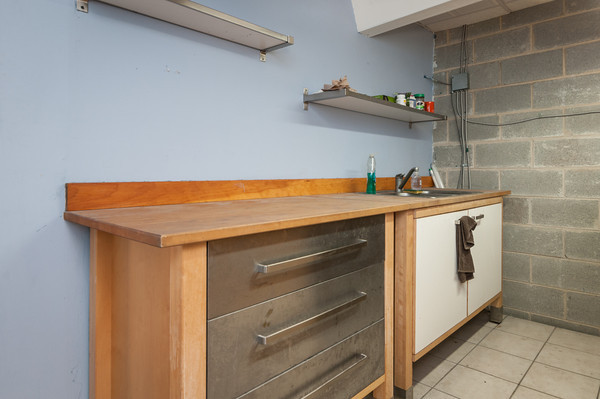 ---
All photos by Rich Walker courtesy of BHHS Fox & Roach agent Nathan Naness.
Listing: 3624 Balfour St, Philadelphia, PA, 19134 [BHHS Fox & Roach]
---