Amazing Transformations: Adaptive Reuse of Northwest Philly Church
Laura Kicey's before-and-after photos.
---
Property photographer Laura Kicey has been chronicling the evolution of the former Fourth Reformed Church since 2012. First came the photo essay of church ruins for Hidden City. Think of this as the "before" shots as the church lay mouldering at the corner of Manayunk and Monastery in Roxborough. Today we get the glorious "afters" in two galleries displaying what developer Andy Thomas has done with the space since acquiring it in March, 2011.
For a taste of what Thomas was dealing with, behold a peek at what the site looked like in 2012, holes in the roof, horrifying bathroom and all.
The first home was once the rectory of the church. Hidden City reported in 2012 that the Holy Church of Christ was the last group to operate from the premises, running a Christian radio station and holding holiday services at the site. Owner Barak Byers is photographed on the staircase. Things to look for: chevron patterns abound (on the floor and in the backsplash, especially); darling built-in drawers in the bathroom; excellent hanging art; and the coolest lamp we've seen in a while.
---
The Rectory House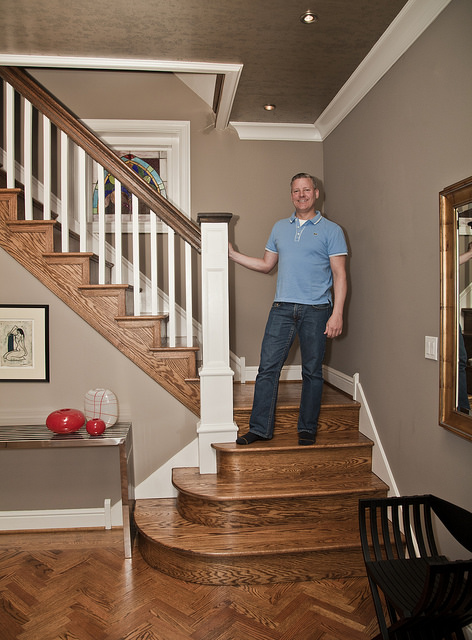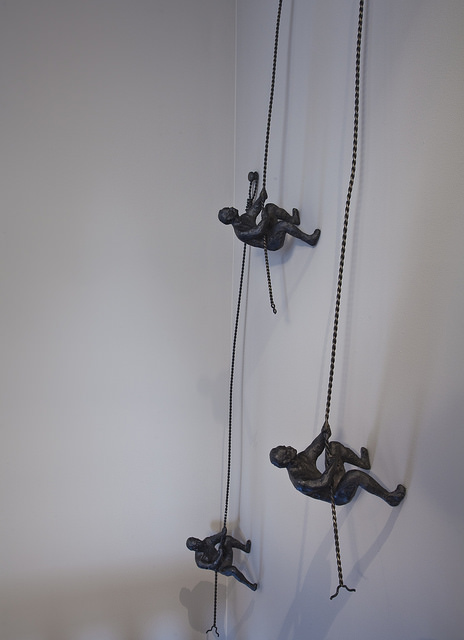 ---
Next is the "Sunday School house," so-named for obvious reasons. It is photographed with owners Anthony Lucente and his wife Chandrima "Mona" Chatterjee. The home was designed by LHS Residential Design. Keep an eye out for fantastic light fixtures everywhere; beautiful tile work; a medieval outdoor oasis; and the perfect yellow Dutch oven.
---
Sunday School House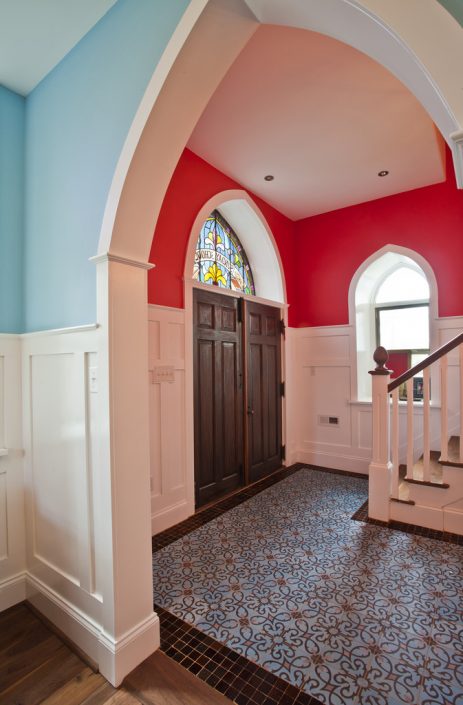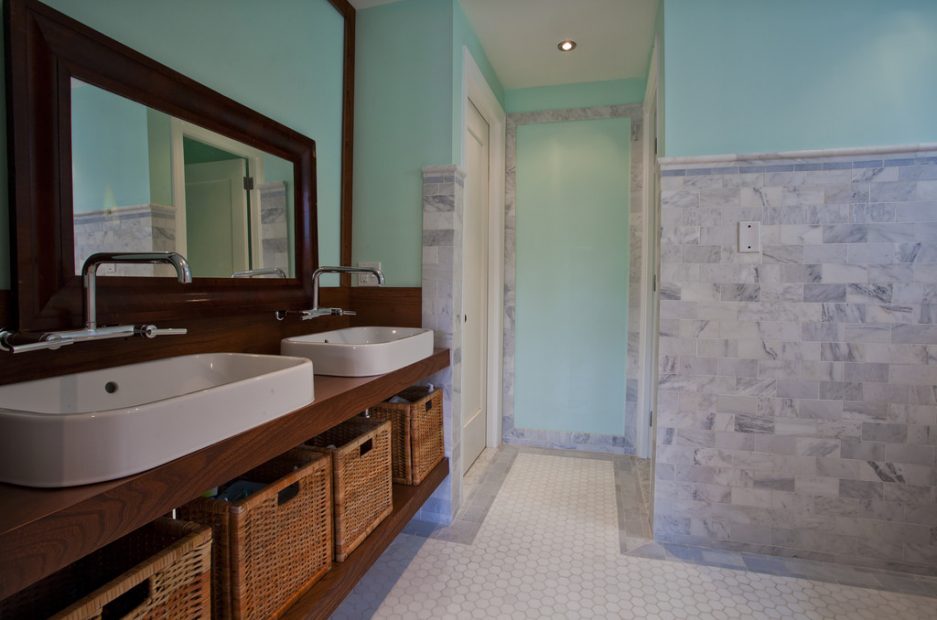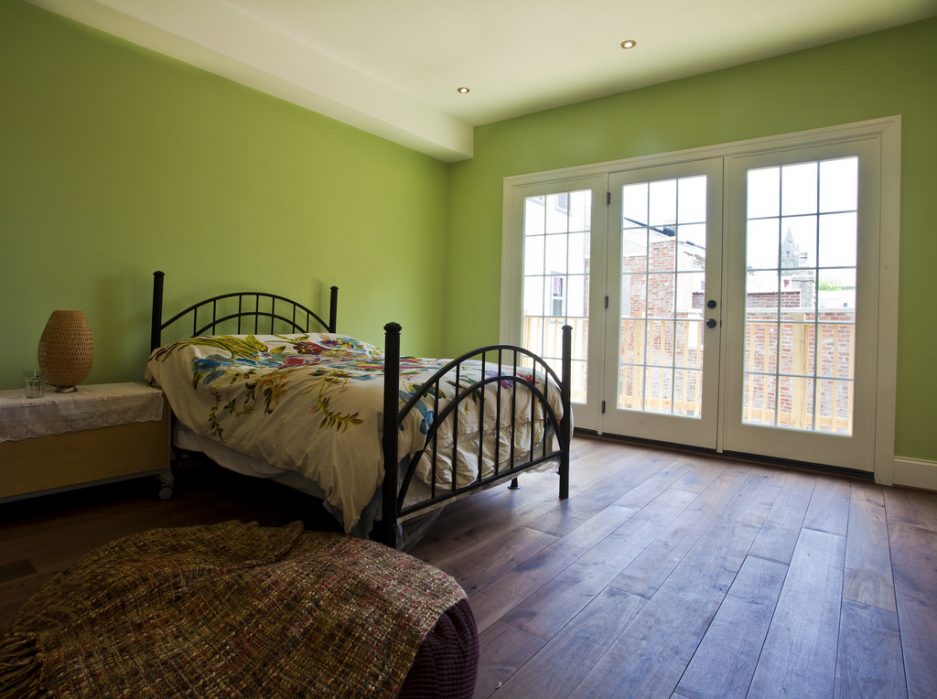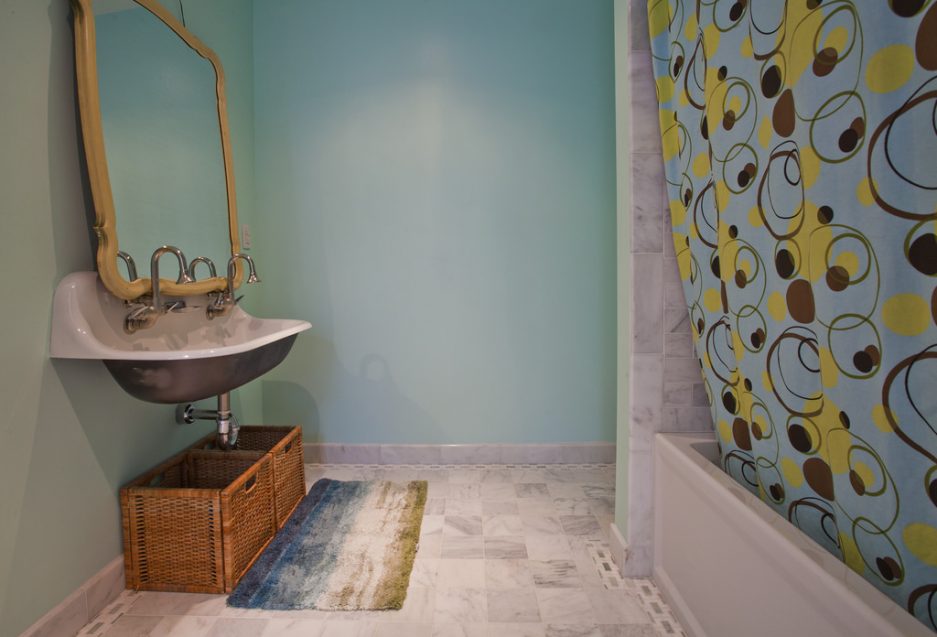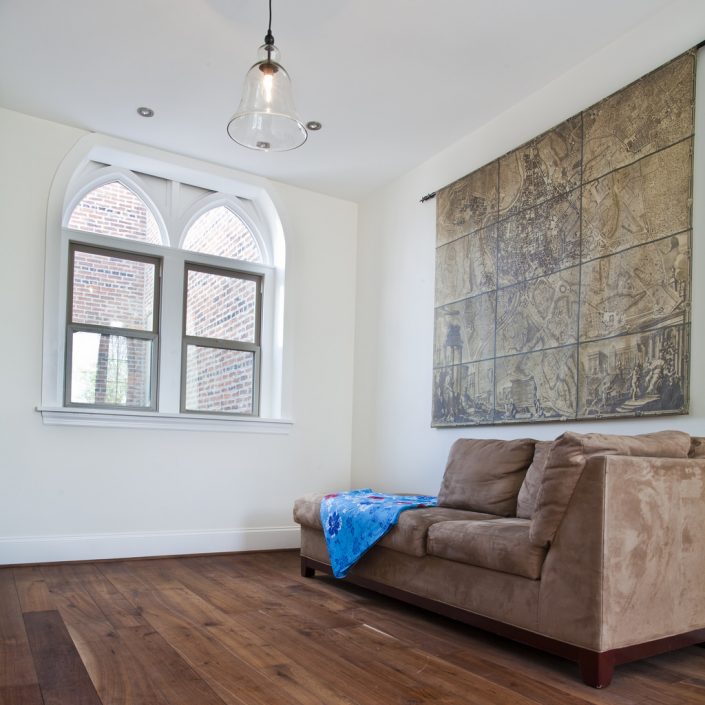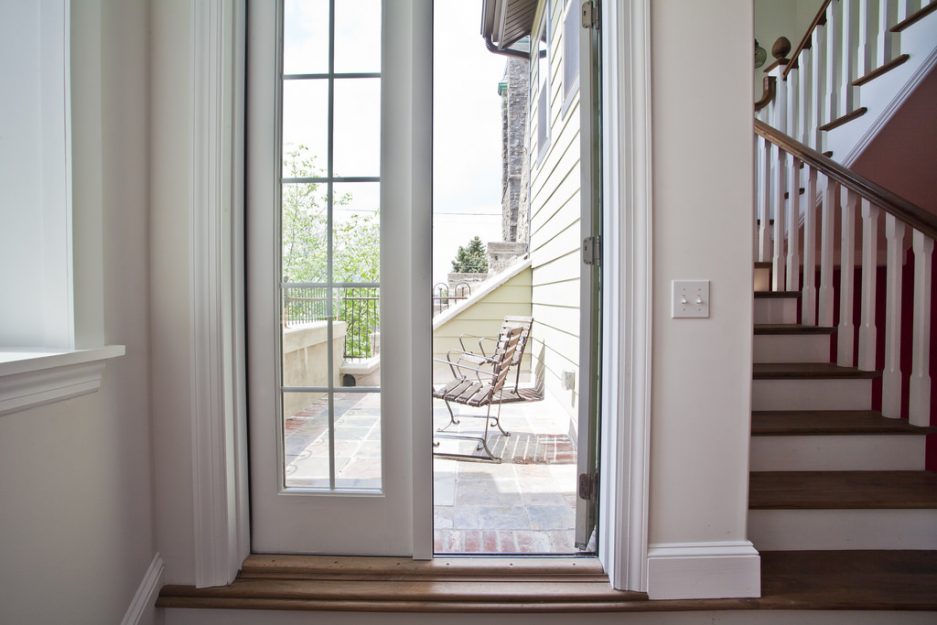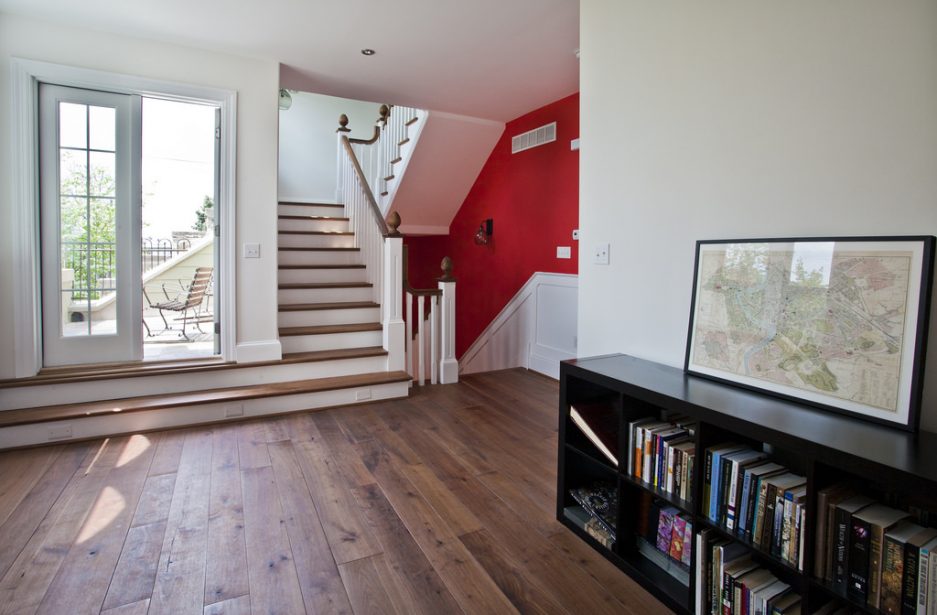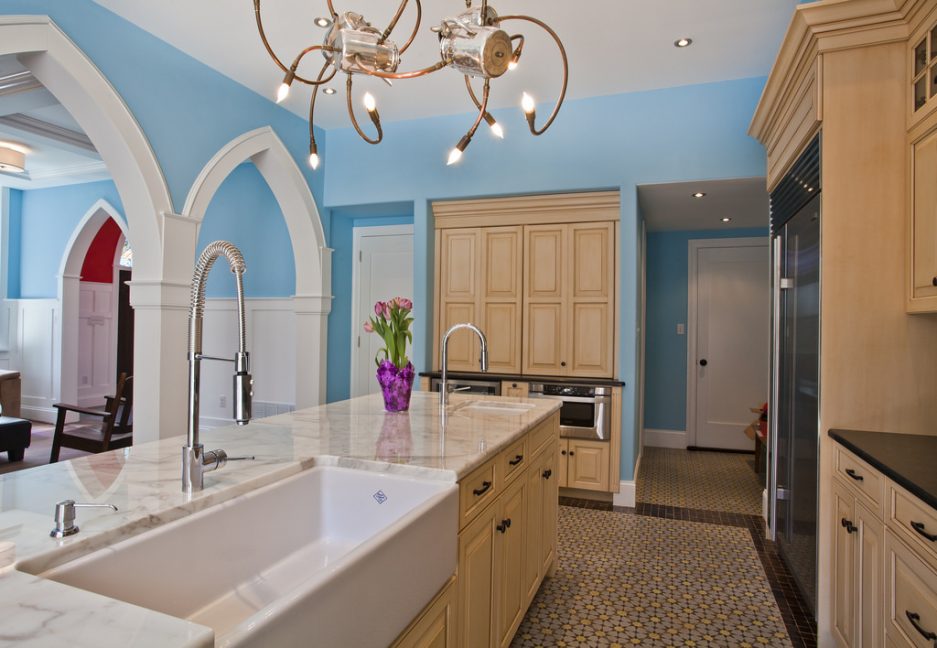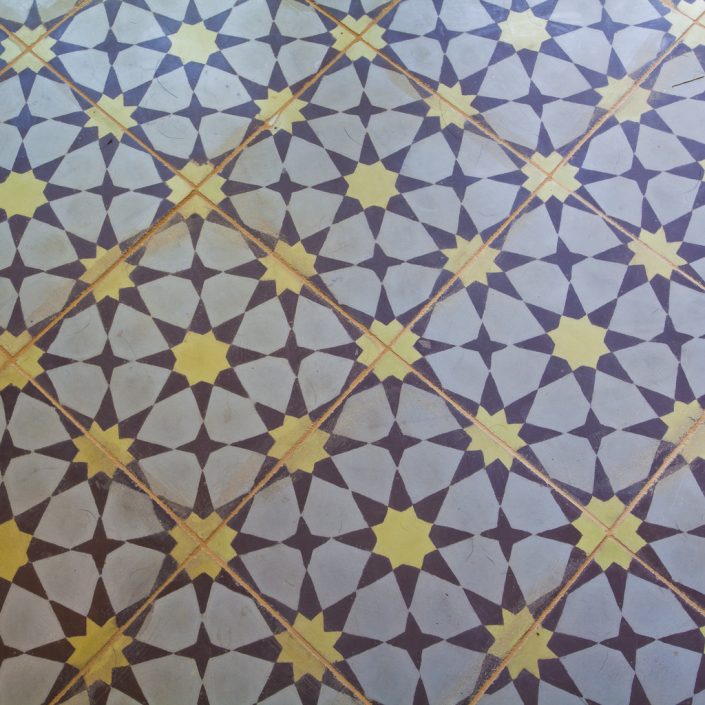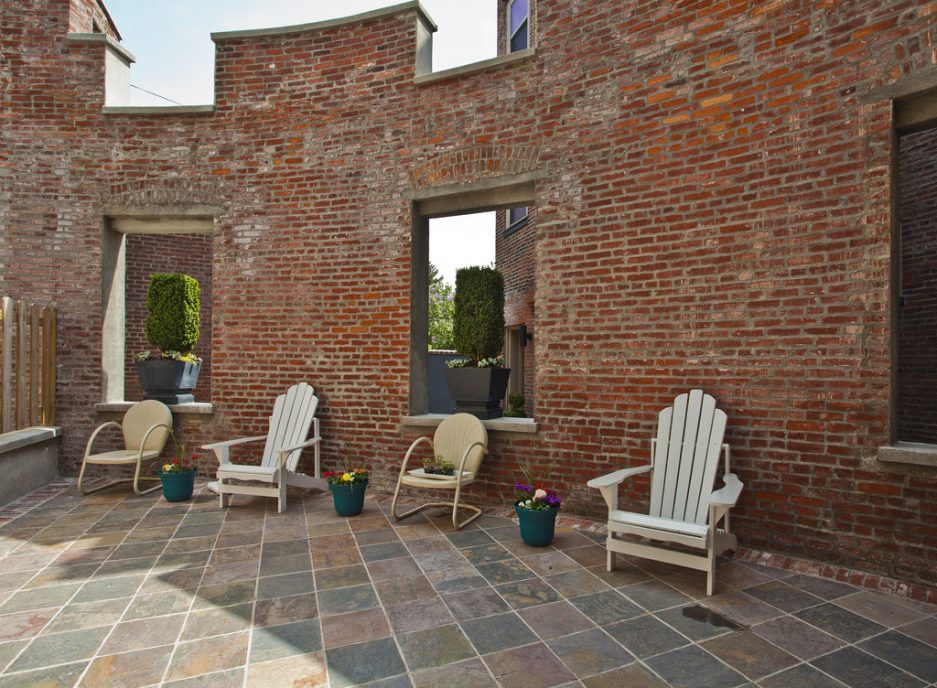 ---
---