Sky Candy: 19 New Renderings of the FMC Tower
César Pelli's skyscraper will rise 49 stories from 30th and Walnut as part of the Cira Centre complex.
---
Yesterday was the groundbreaking for the much anticipated FMC Tower at Cira Centre South, a development project from Brandywine Realty. It was, not surprisingly, a who's who of politicians, academics, architects, media folks, planners, builders, real estate bigwigs, developers, and probably even pigeons that are well-known in their community.
Councilwoman Jannie Blackwell said to the audience, "I don't know who's running the city, 'cause all the important people are here."
That tidbit came from Hidden City, which offered thorough coverage of the event as well as extensive details about the 49-story, 730-foot building itself, which will be "the skyline's starting point."
Now, the renderings:
---
FMC Tower at Cira Centre South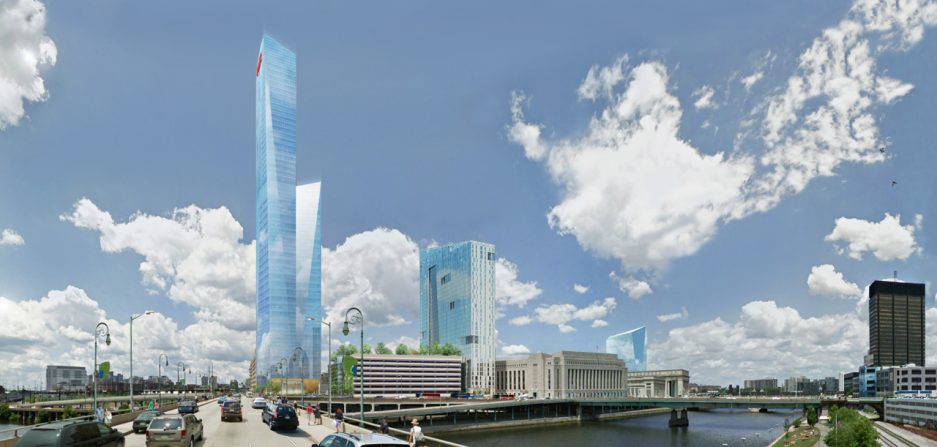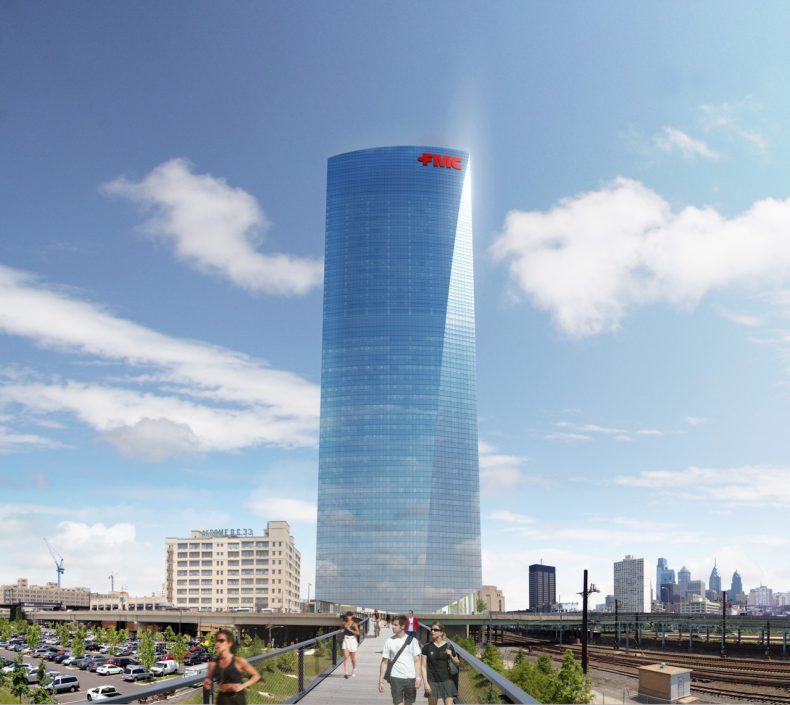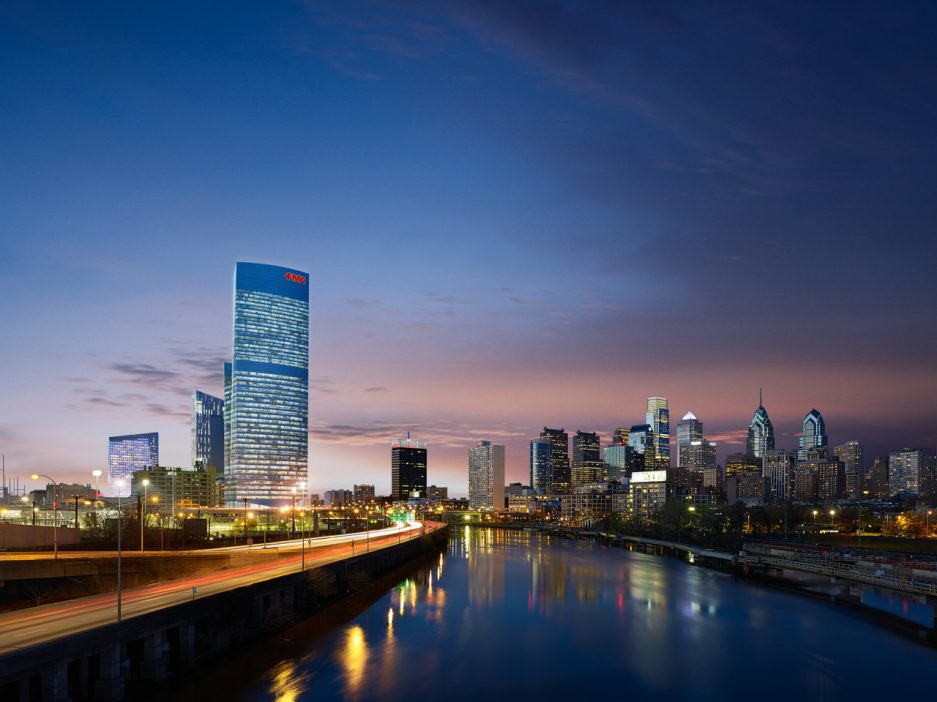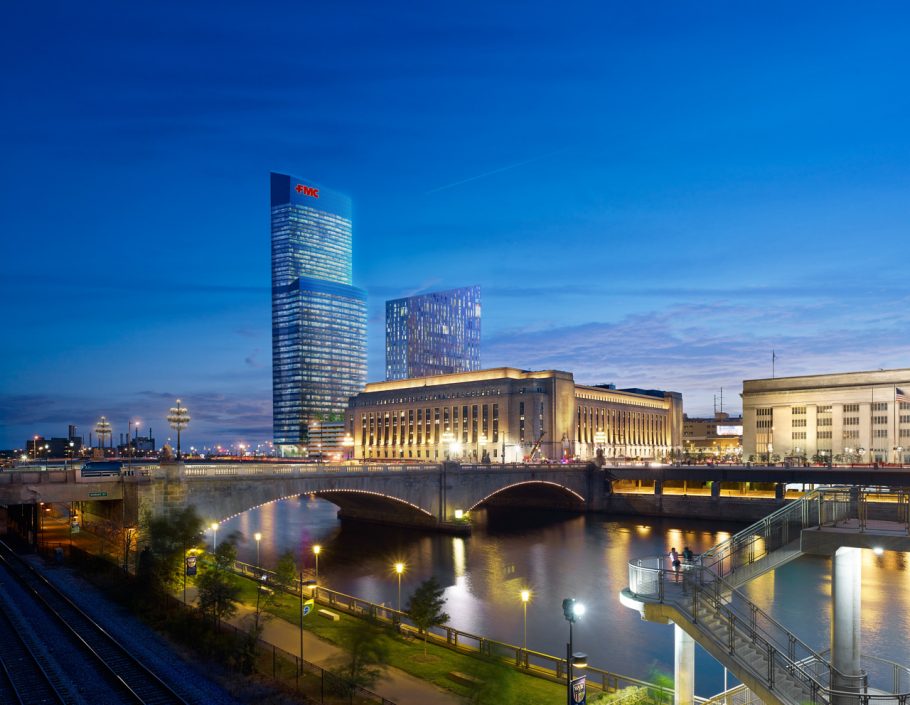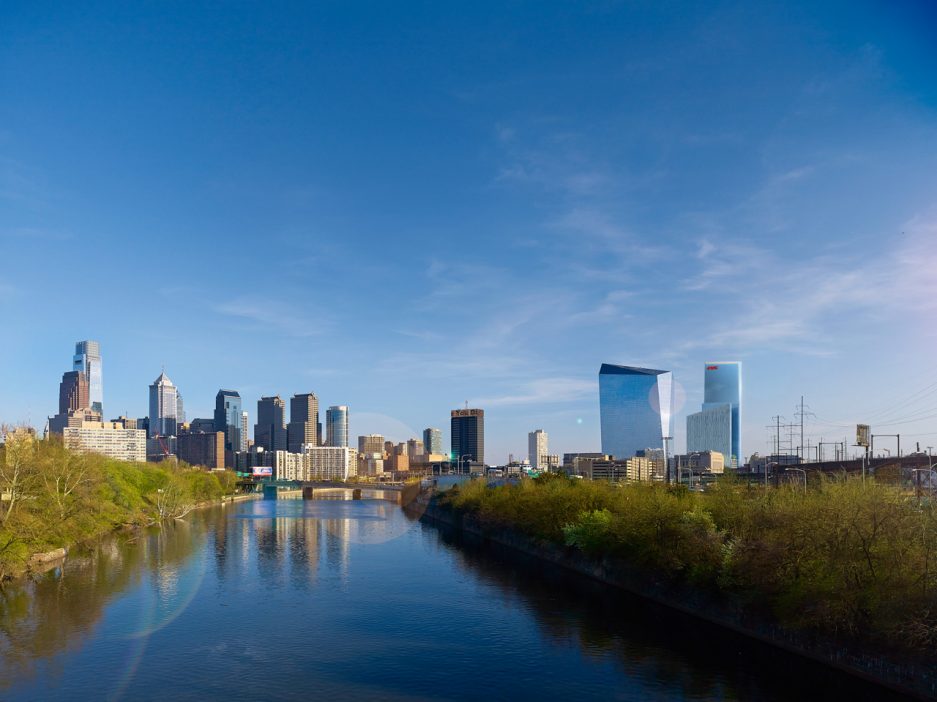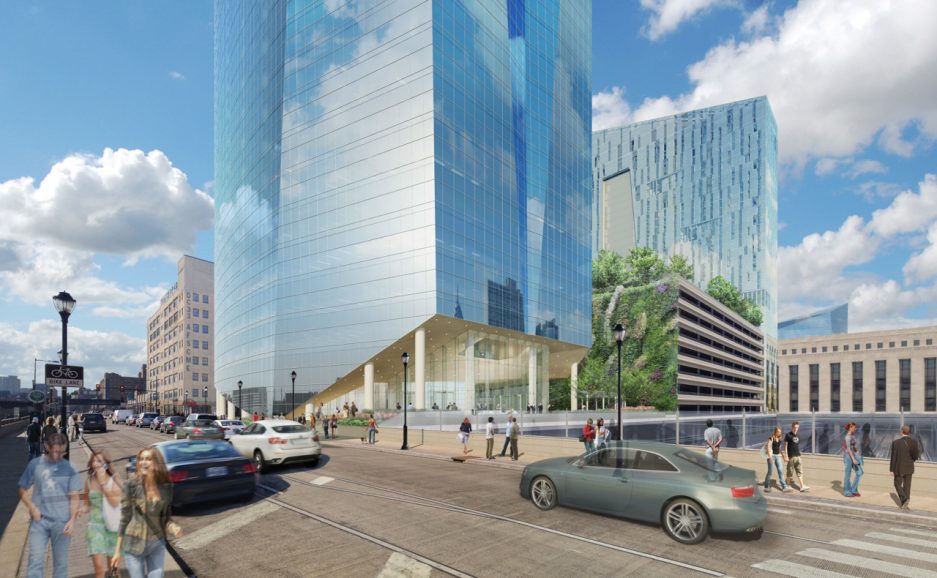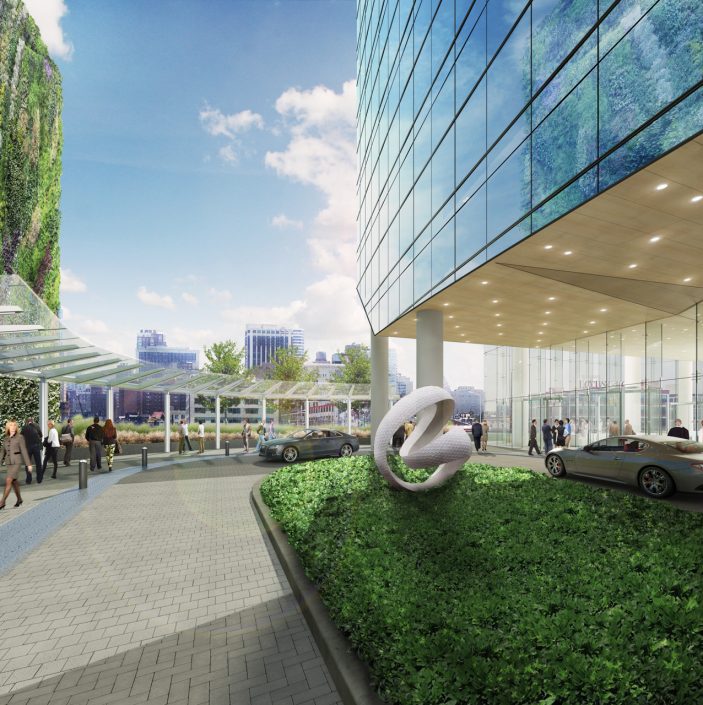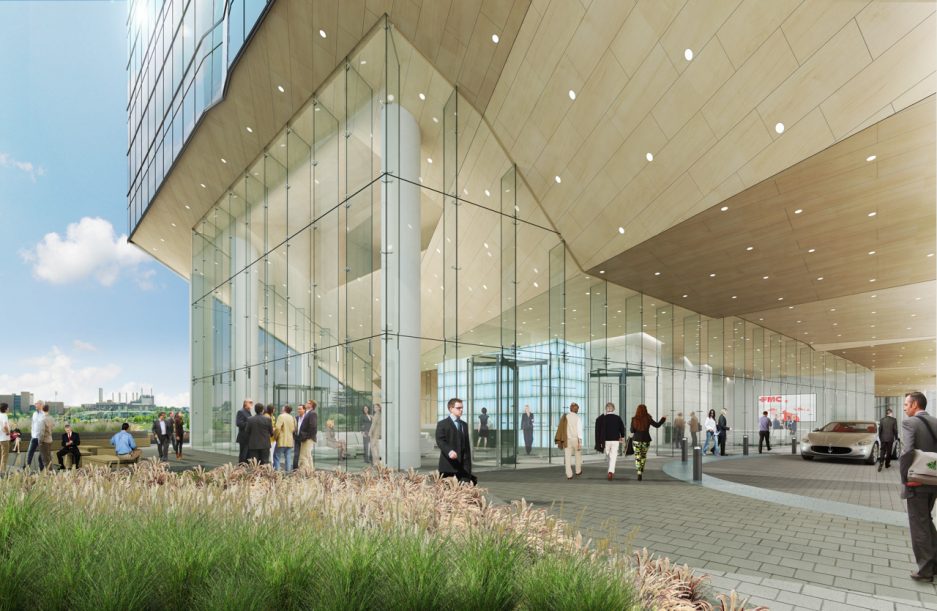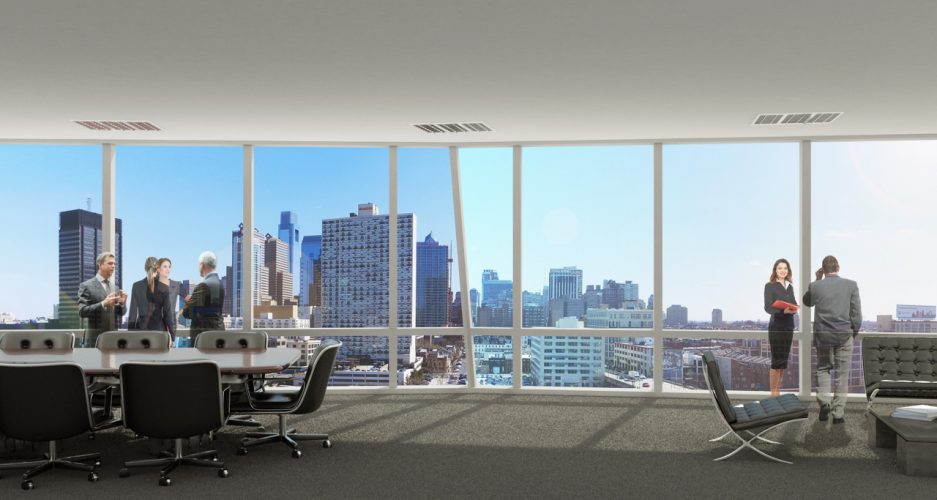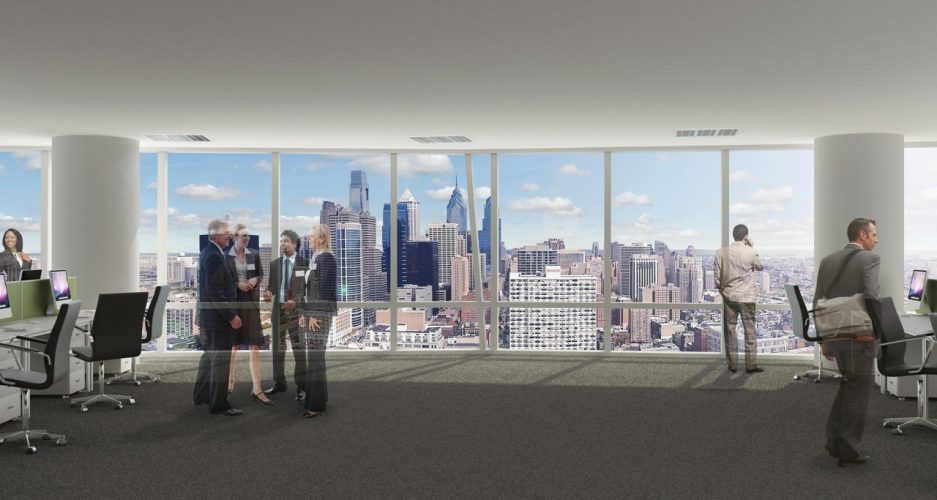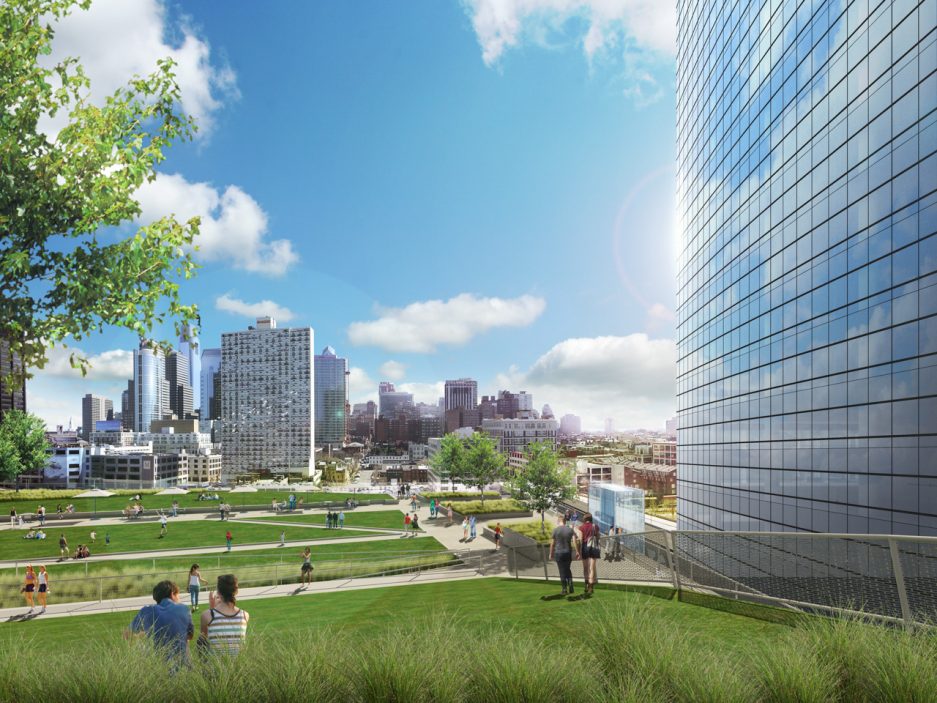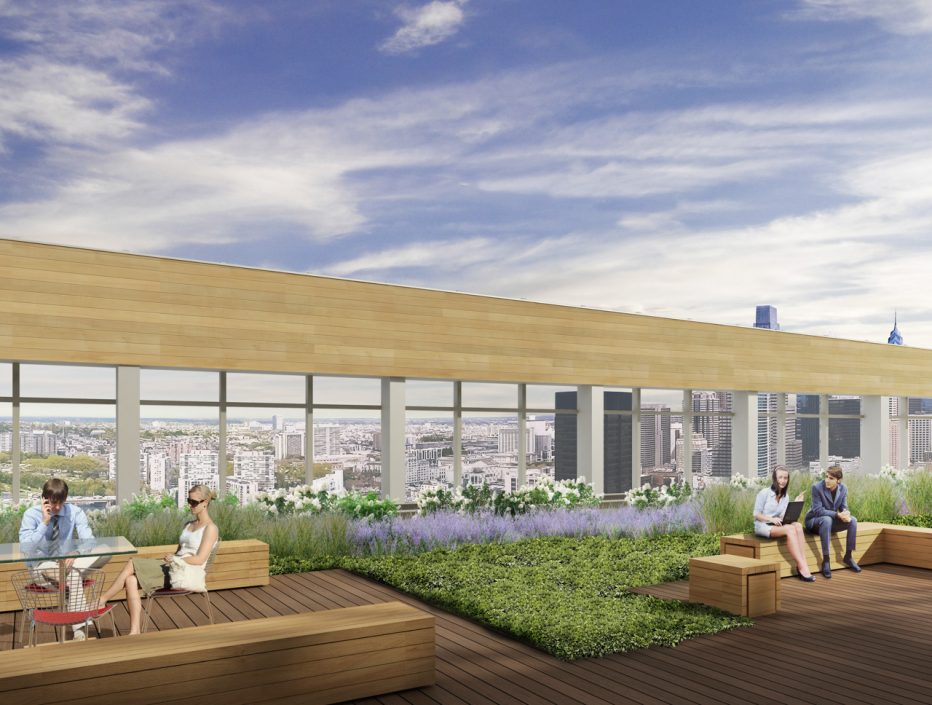 ---
Renderings via Brandywine Realty Trust
Pelli Clarke Pelli designed the tower with Philadelphia firm BLTa. With the first Cira Centre and Evo, designed by Erdy McHenry Architects, it will complete the "vertical neighborhood" of Cira Centre South.
• Growing Tower, Growing Skyline [Hidden City]
• FMC Tower at Cira Centre South website
---