Gorgeous Northern Liberties Mansion With Stained Glass Cupola
This stunner's music room has heated floors.
---
The listing for 999 N. Sixth Street makes mention of at least three different properties. There is a "celebrity mansion," a carriage house and a two-bedroom apartment. Also included: 1010 N. Randolph Street, directly behind the main house, and a garage. That's a lot of property, which accounts for the massive, 6,600 square footage.
According to public record, the home is being sold by Elizabeth DePeters and husband David, a Curtis graduate who is known locally for appearing often with the Philadelphia Orchestra and for his executive directorship of the IRIS Orchestra in Memphis. (For a delightful trip back in time, check out this decade-old Inquirer article where DePeters talks about moving into new hot neighborhood, Northern Liberties.)
The main home looks like the grandly formal properties we're accustomed to seeing several blocks south in places like Society Hill. There are six bedrooms, plenty of restored hardwood floors, crown moldings and stained glass. The kitchen has modern upgrades but still looks straight out of Town & Country. Also included: lincrusta finishes. The pressed-leather wallpaper is like letterpress for your walls. The listing also promises a mind-blowing walk-in closet as well as a gym and a music room with heated floors and a stained glass cupola. The basement also boasts a 200+ bottle wine cellar.
There is a separate, self-contained apartment upstairs from the main house. Whereas the downstairs screams grand and formal, the apartment is all sleek, clean lines and subway tile. The listing promises lucrative monthly rental income.
Outside there is a central garden that the listing compares to a park for the main home. There is also a three-plus car carriage house garage. Access is made easier via the connecting property at 1010 N. Randolph Street.
THE FINE PRINT
Beds: 8
Baths: 3
Square feet: 6,600
Price:
---
999 N. 6th Street, Philadelphia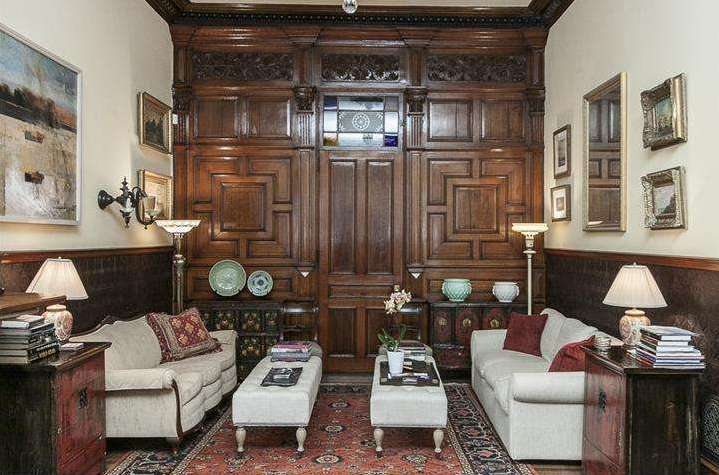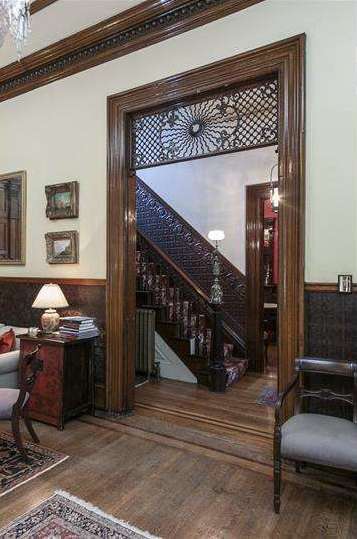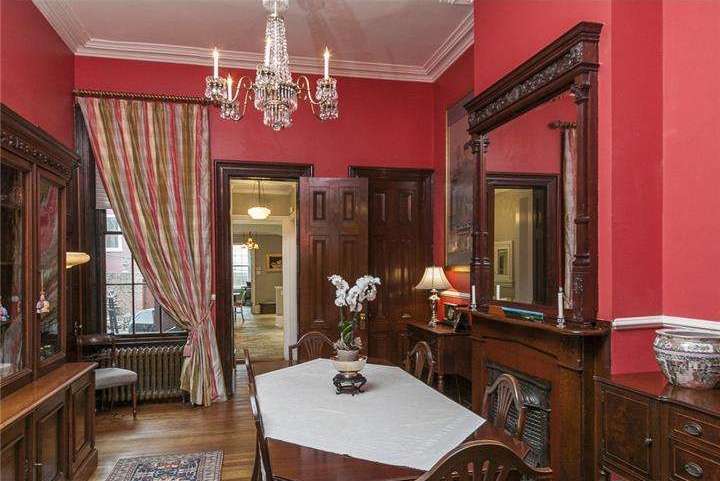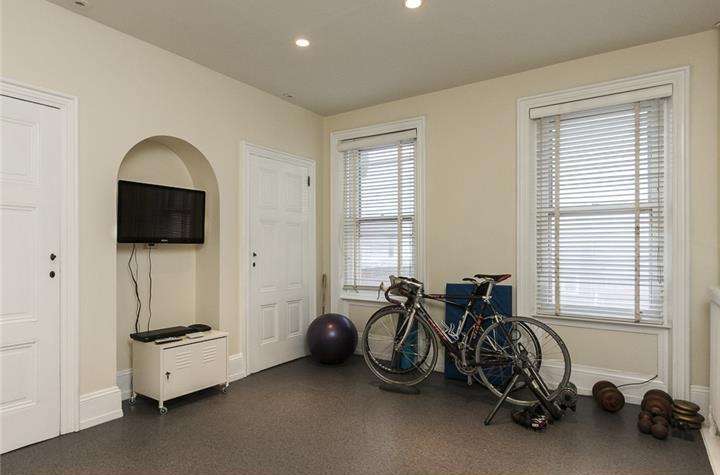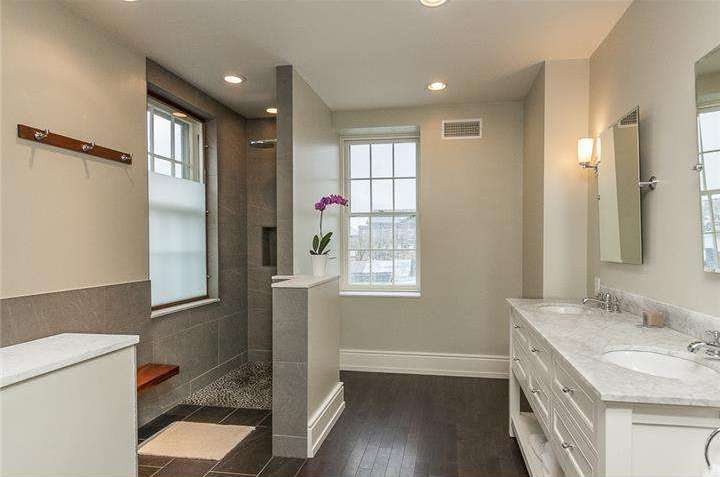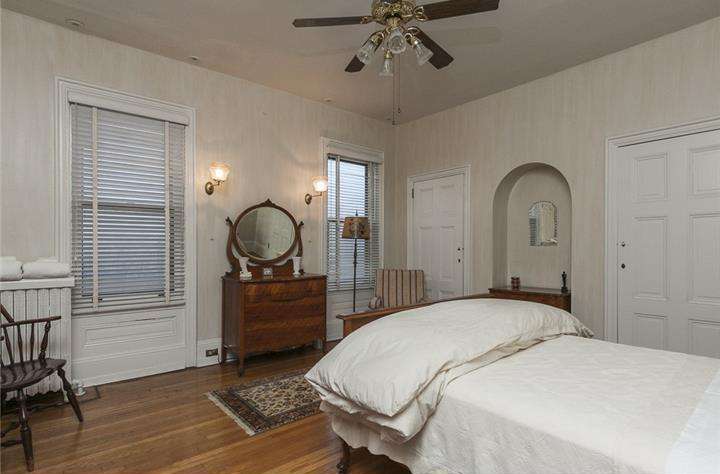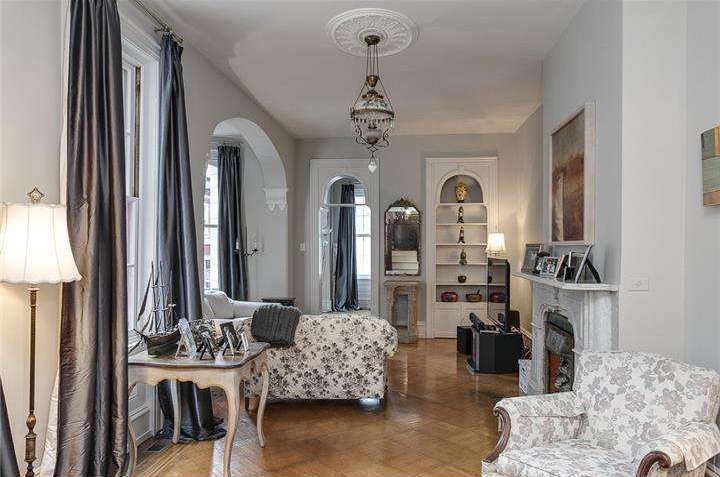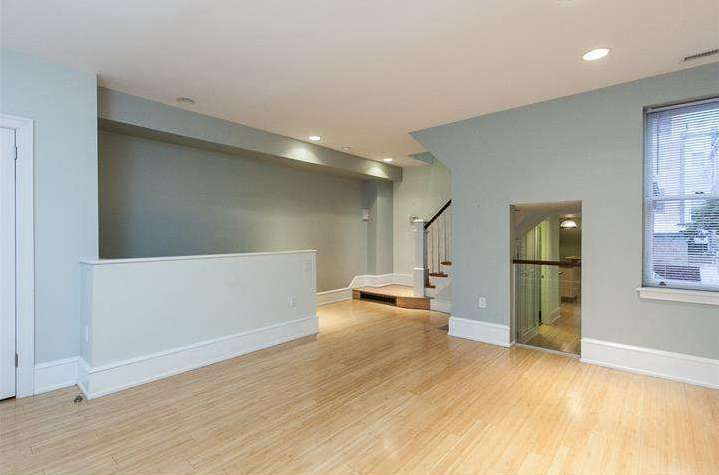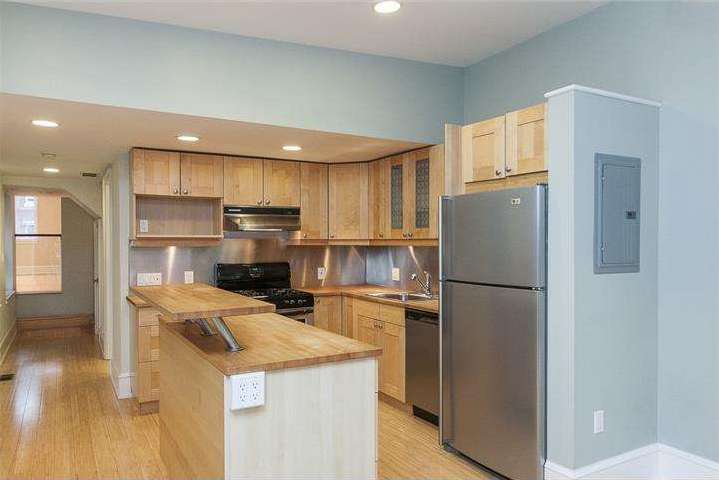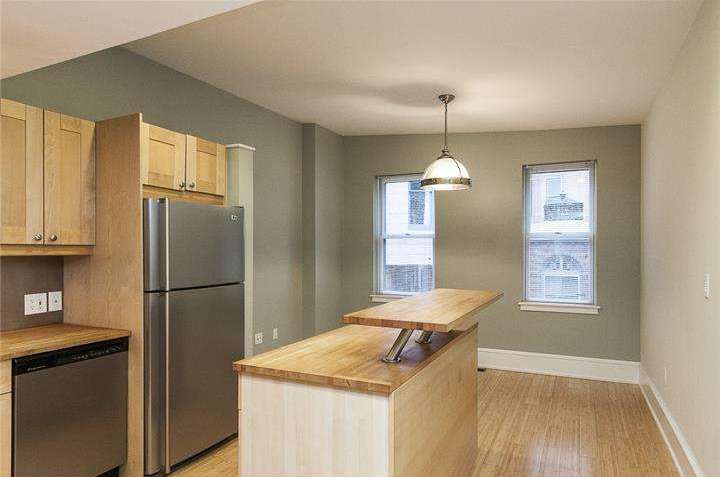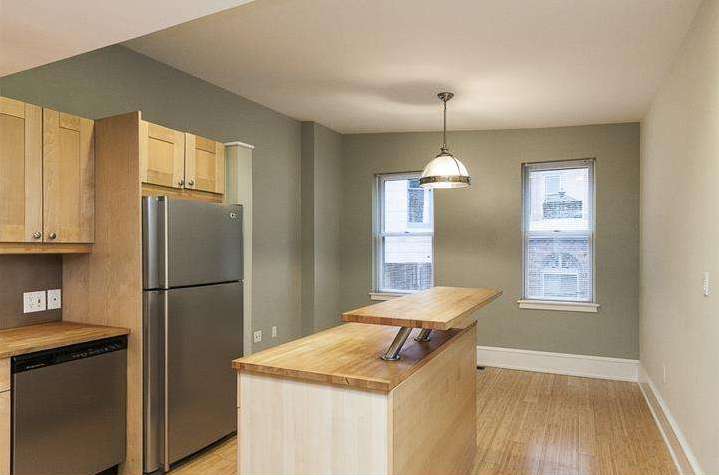 ---
Listing:
999 N. 6th Street, Philadelphia, PA 19123
[Maxwell Realty]
---