Habitat: Fishtown Church Conversion
Goth eclecticism plus stained glass for miles.
---
Photographer Dominic Episcopo and his wife, Dawn, a makeup artist, have lived in their Fishtown home for 10 years — though calling it a "home" doesn't do it justice. The former church is vast — much larger than the kind of home Dominic had in mind, even though he was searching for a live-work environment. "It was too much space," he said, "but it was less [expensive] than most properties that I was looking at, and it had three to four times the space." He'd only been to Fishtown a few times before he bought there, but the church sealed the deal.
Dominic describes his home's style as eclectic.
"The building gives off a goth vibe and we painted the woodwork and molding black. I'm a collector so we have everything from animal hides to Persian rugs, 50s modern furniture and industrial objects and antiques. We have great art, mostly photography. I also have a pretty big record collection and vintage rock posters and art."
His favorite rooms are his studio — "it's pretty awesome" — and the bedroom.
Slideshow below.
---
Fishtown Church Conversion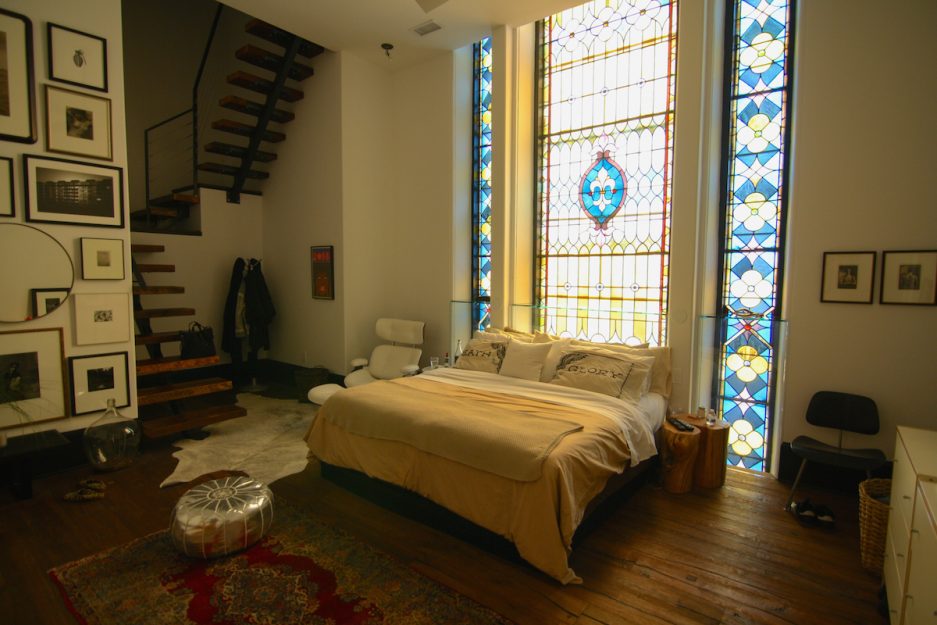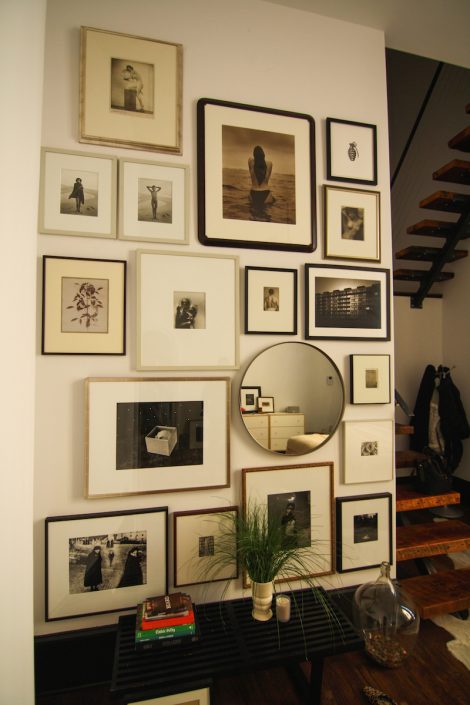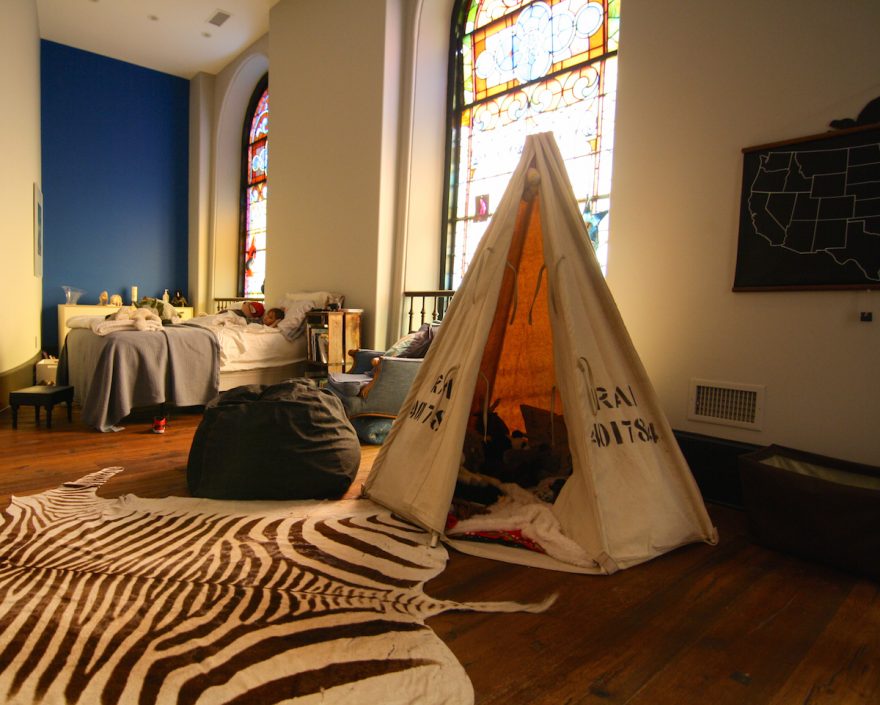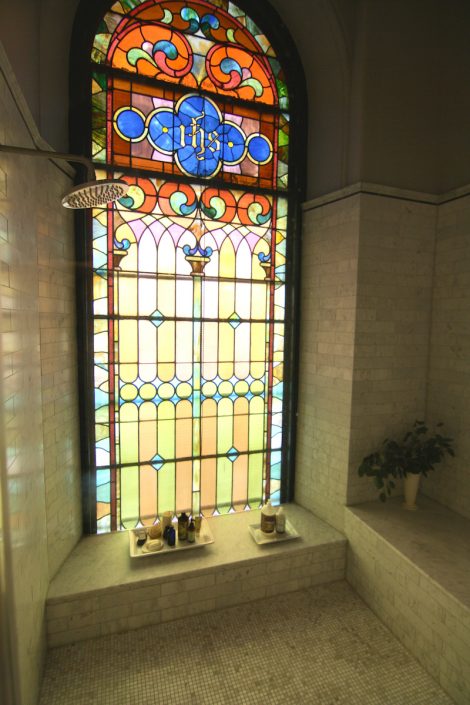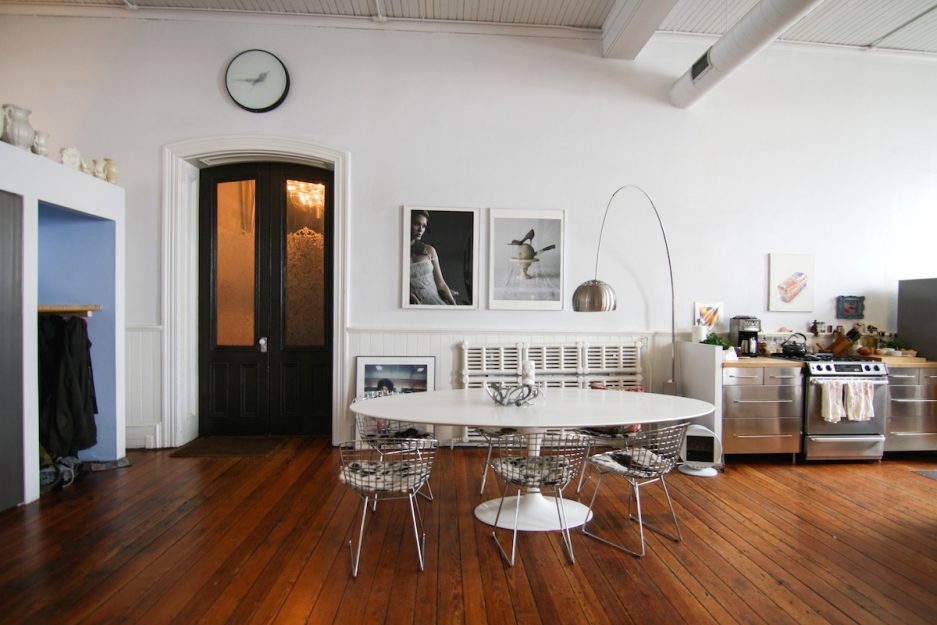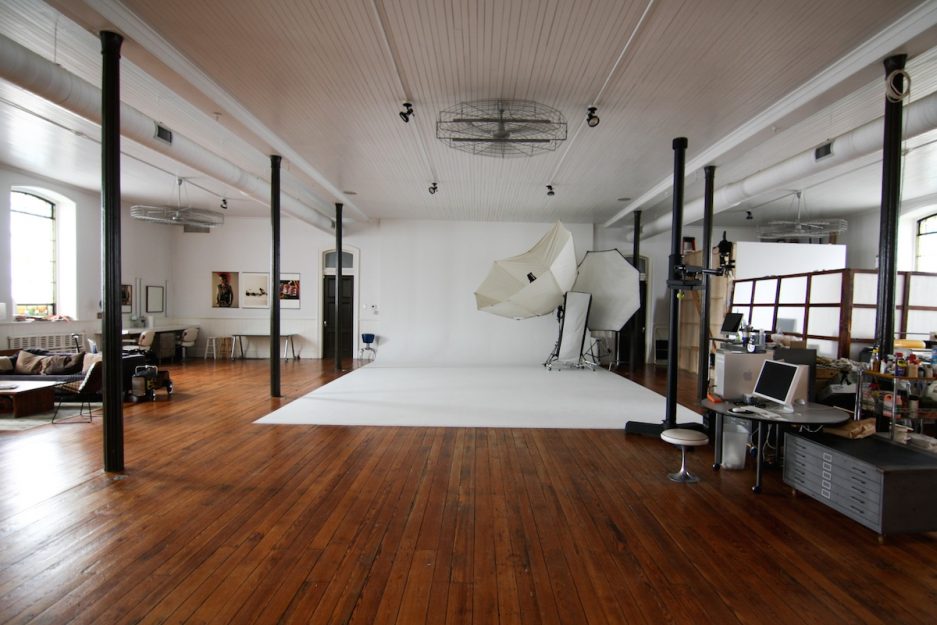 ---
All photos by Conrad Benner.
---