New Hope's Famously Haunted Logan Inn Is on the Market for $6.7M
---
Talk about historic properties. The Logan Inn was once built as a humble tavern, but became an inn around 1727. It's the oldest running inn in Bucks County, and the fifth oldest in the U.S., one manager said. But the more important fact? Its vaunted paranormal reputation.
The New Hope building has regular visits from ghost-hunting believers and skeptics alike. It's part of the New Hope Ghost Hunting tour, and has been featured in innumerable media accounts of haunted properties. There are at least eight ghosts rumored to roam the halls, but sometimes people simply hear boot steps on the floors or see furniture move. Video evidence is, shall we say, debatable, but word of mouth (and book and TV) keeps people coming back. Take this example from this Yahoo! travel post:
…the inn has a whole cast of apparitions freely roaming around room to room and wherever else they may please…A favorite ghost at the inn and the one who appears the most often is none other then a soldier from the Revolutionary War, usually seen in his military attire and marching to the beat of his own phantom drum. Another soldier has been both seen and heard on the steps that lead to the men's room.
But it's really the ghost of Emily who most people come for. There's a photograph of her in the lobby, and a painting of her parents in the living room. She supposedly lived and died in Room Six, so that's become a very popular go-to spot for ghost-hunters and adventurers:
This free spirited ghost is usually detected first by the smell of lavender perfuming the entire room, and then she is known to appear to only a select few. She loves to play tricks on guests and finds fun in toying with their luggage and rearranging it to her liking…

Room 6 is also a hot spot of paranormal activity for female guests who happen to look into the bathroom mirror where they are normally scared out of their mind when they catch the sight of a man's reflection in the mirror. During the evening when all of the lights are out guests have reported seeing a white misty apparition floating above the bed…
There's so much more about Logan Inn as a haunted house, but let's have a look at the building today as a lovely vacation B&B.
---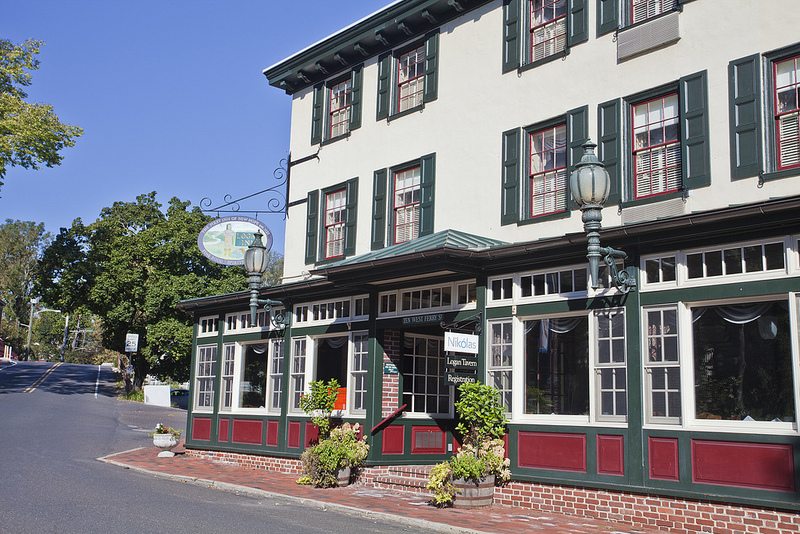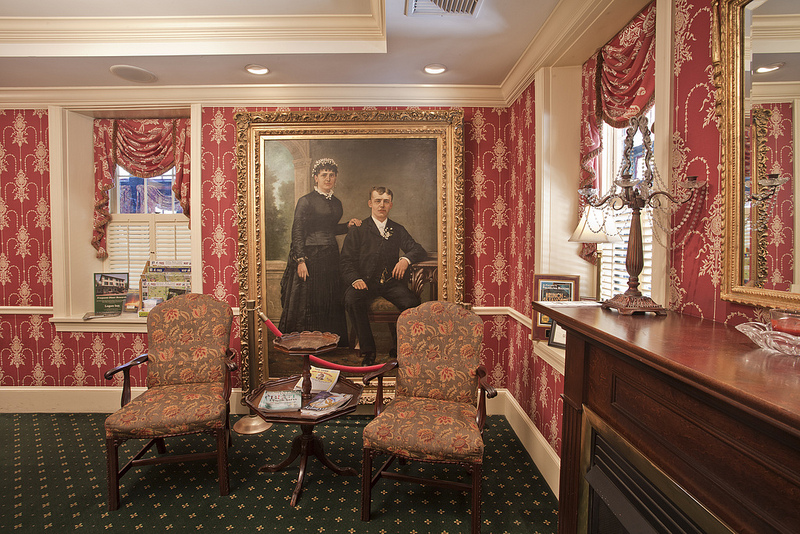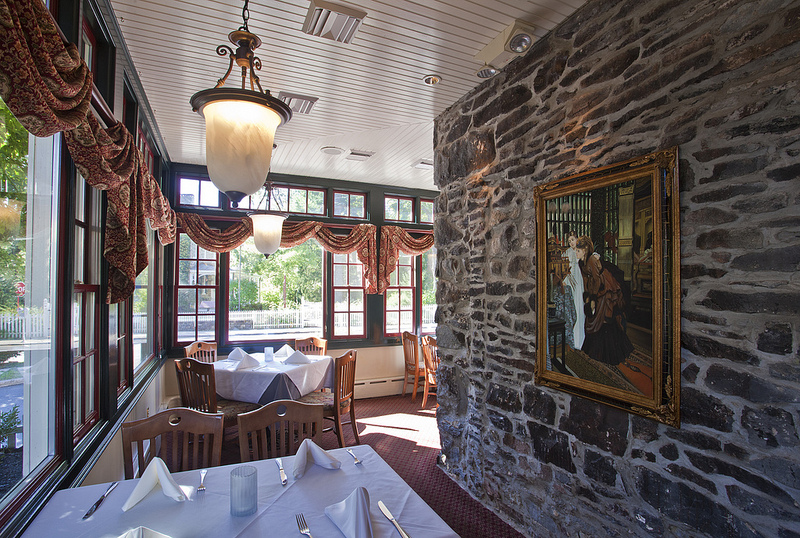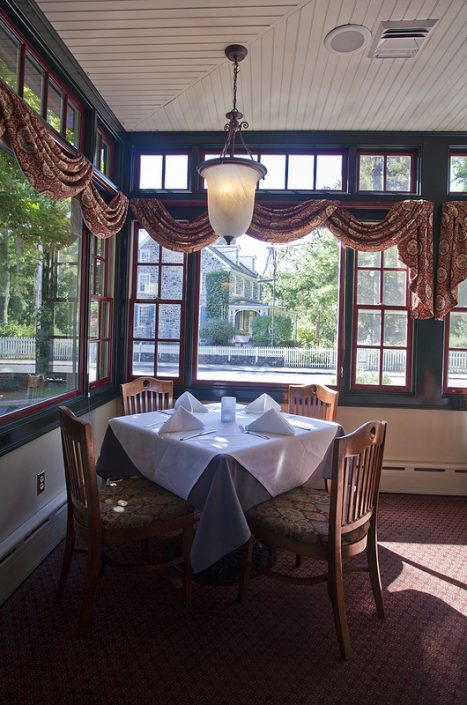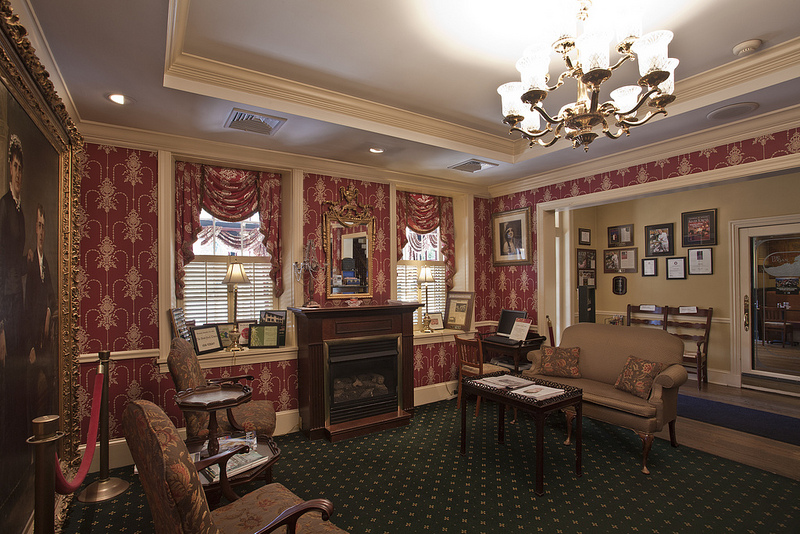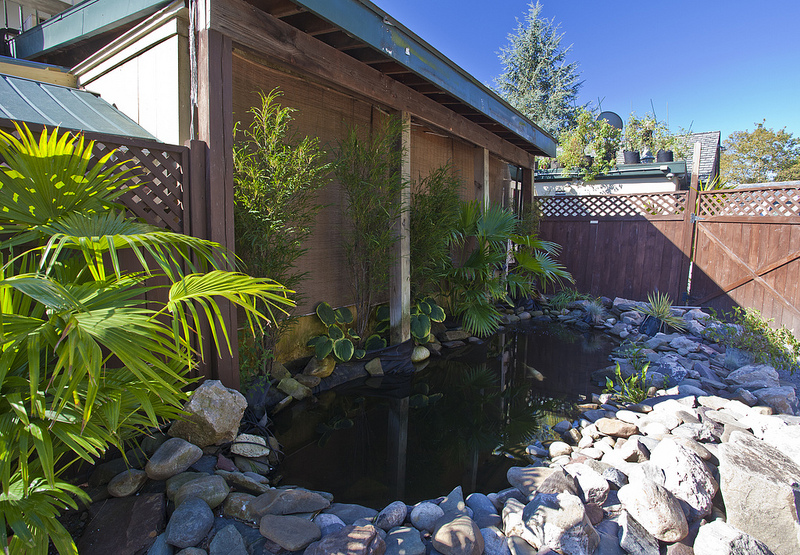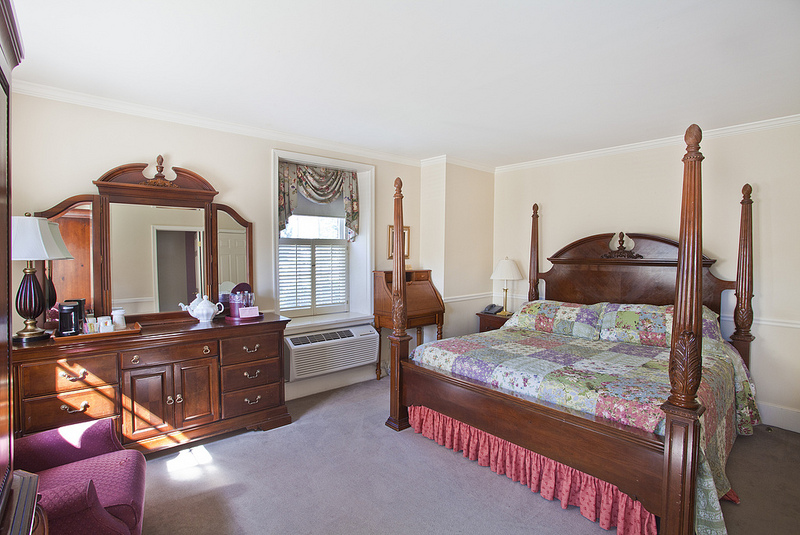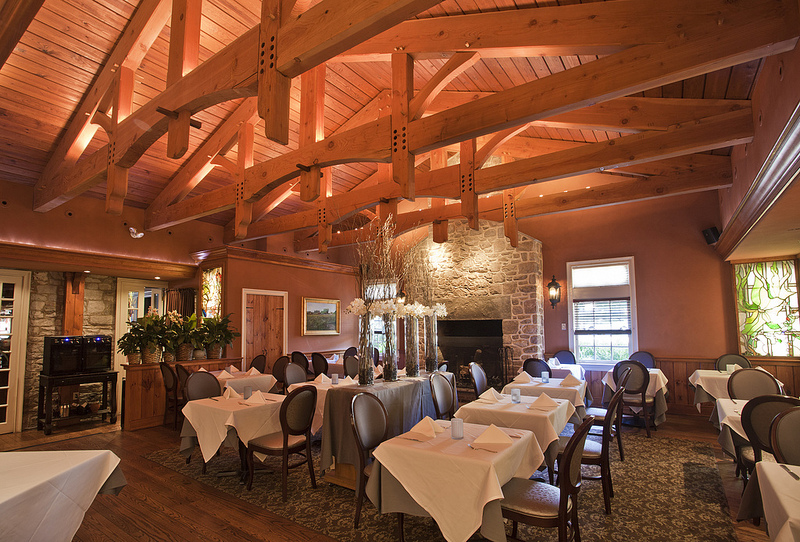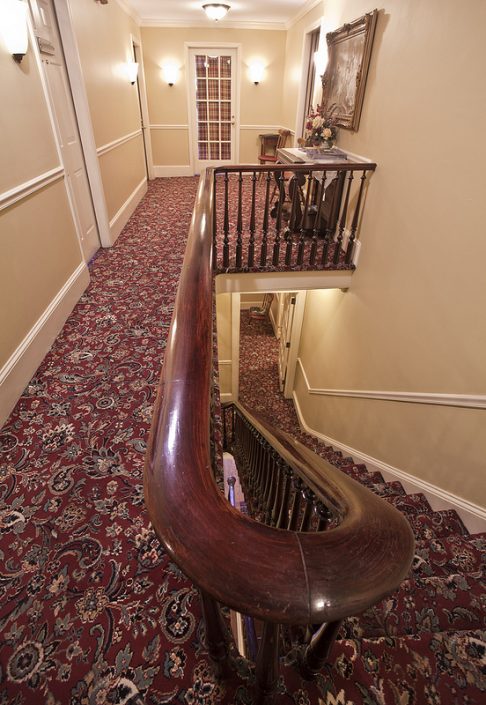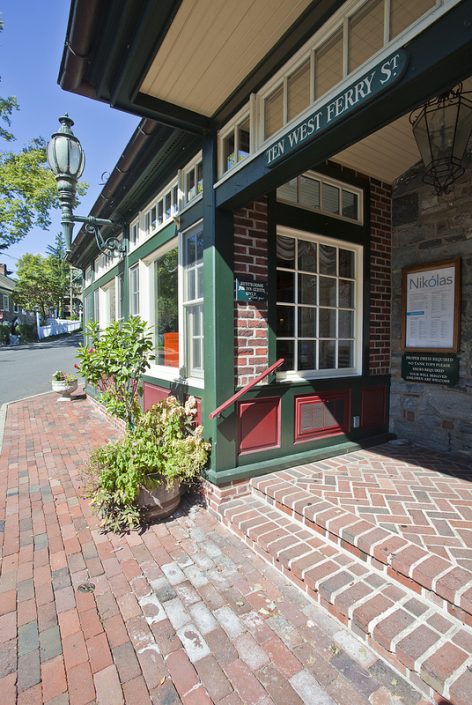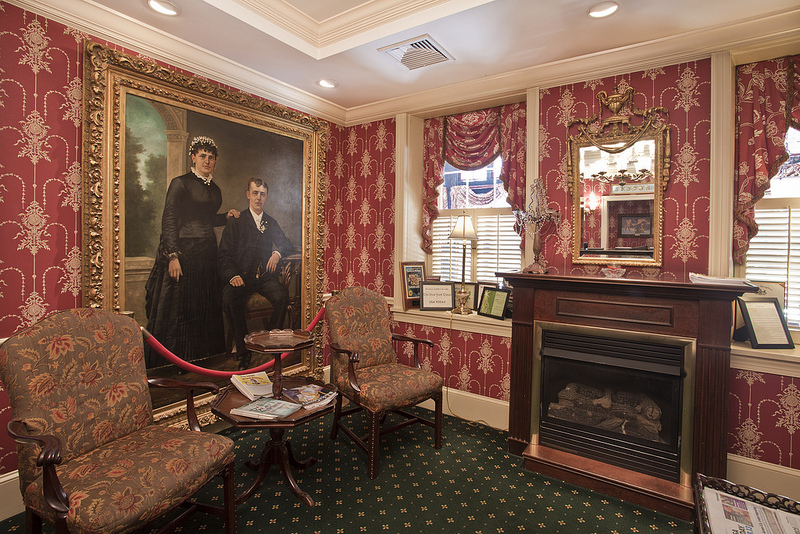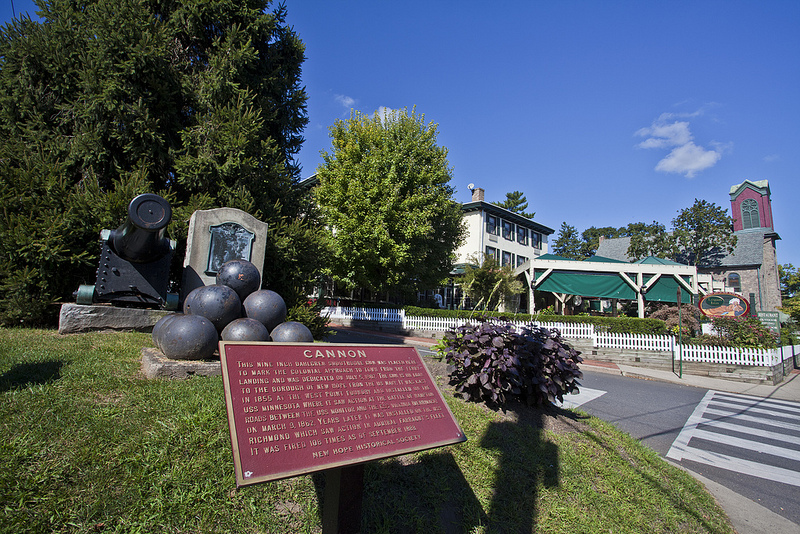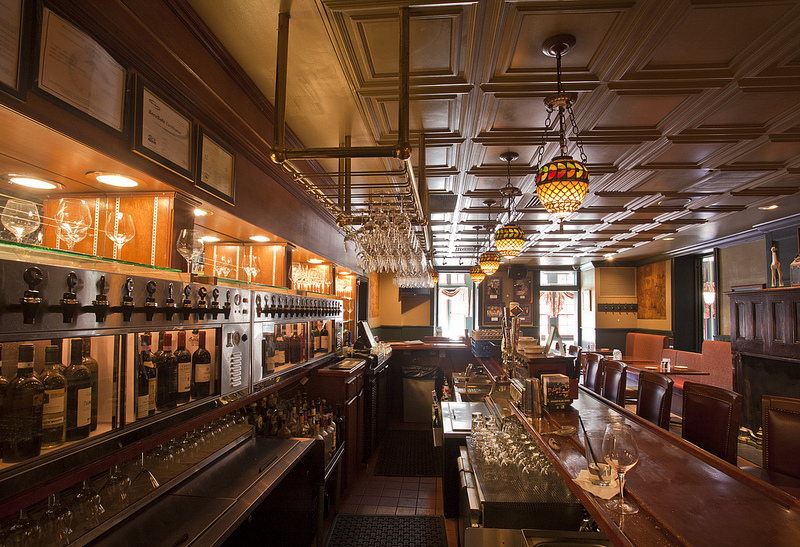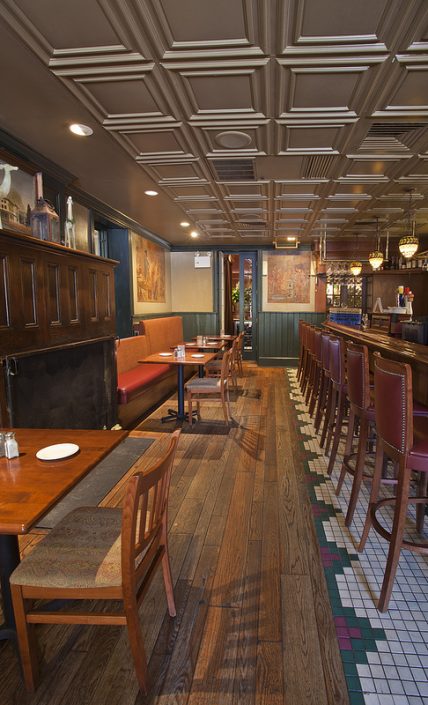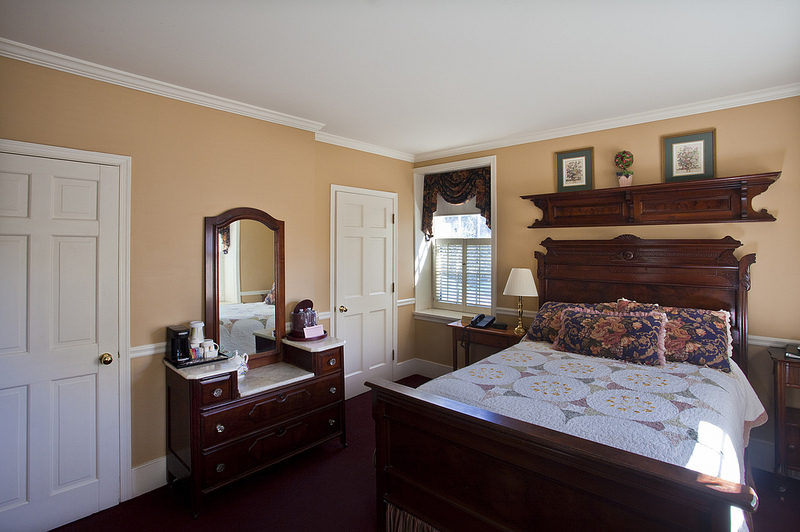 ---
Photos by Laura Kicey.
This is a seriously turnkey operation. Let's allow Kurfiss Sotheby's to describe it in a very matter-of-fact, non-paranormal fashion, which is only fair to the sellers after all that haunted hooey:
Perched on one acre in downtown New Hope, the Inn has a prime location with 73 parking spaces. The building has been finely maintained throughout the centuries, especially in recent years. With a prerevolutionary spirit, it honors its colonial past and celebrates its 21st Century amenities.

The Nicolas restaurant has a total seating capacity of 400. The patio is covered and offers heaters, fans, outdoor furnishings, and a bar. Inside there are several dining rooms surrounding the old tavern room, all ideal for banquet events. The Tavern bar with its new piece of equipment that pours single glass servings from a variety of 28 bottles.

The Inn has 16 en suites rooms which are well furnished with a Colonial spirit. The Logan Inn is an efficient and profitable business. The business is being sold with full inventory. There is room for growth and expansion.
Whether you believe in ghosts or not, potential buyers should keep this in mind: Ghost hunters and the curious are built-in clientele.
• 10 West Ferry Street, New Hope, PA [Kurfiss Sotheby's]
---