Property's Luxe Life: 50-Acre Bucks County Estate With Saltwater Pool and Mini Waterfall
---
Today it's all about the fancy: the "oh!" in "ostentatious," the photo-ops of opulence, the dance of abundance. It's Property's Luxe Life.
This estate is so well-equipped we can't really think of anything it lacks except maybe a shark tank. Home theater? Check. Salt-water pool with a waterfall feature? Check. Elevator, wine cellar, tennis court, private pond stocked with fish? You betcha. The main house has a library so traditional-looking it even comes with a stern but loving grandfather. Not really. The kitchen has a country design aesthetic, all white wood cabinets and brassy hardware, which is sort of fun after looking at too many ultra-modern kitchens.
We're a bit speechless about the grounds. Let's just say it would be like living in the middle of Morris Arboretum. There are two older homes on the property. One has been converted into a guest house, and the other is a 2-car garage and equipment barn. We would be very grateful if you'd buy this property so we could come and visit indefinitely.
---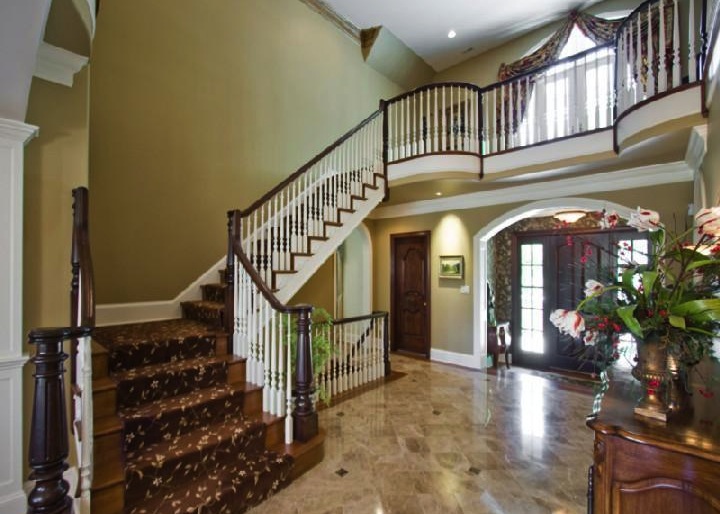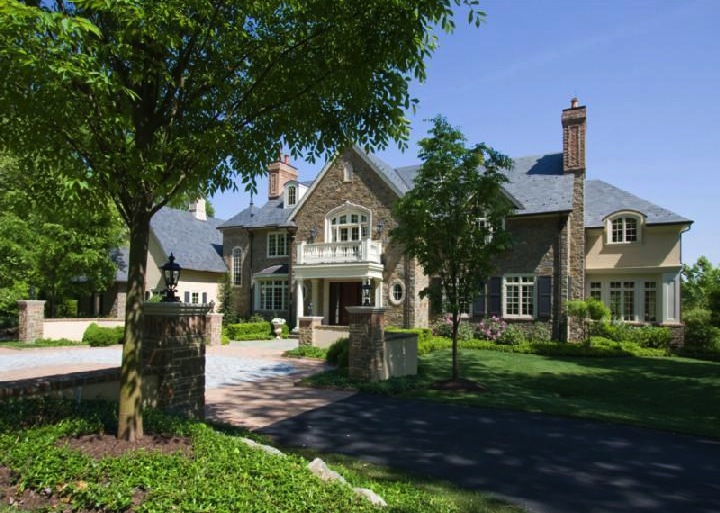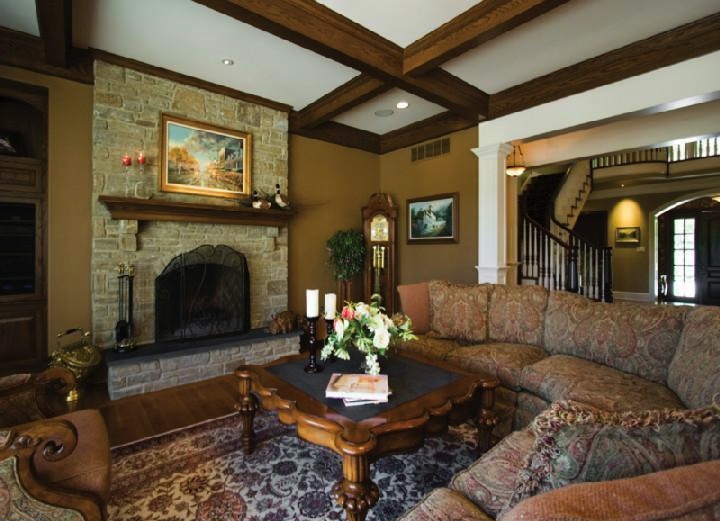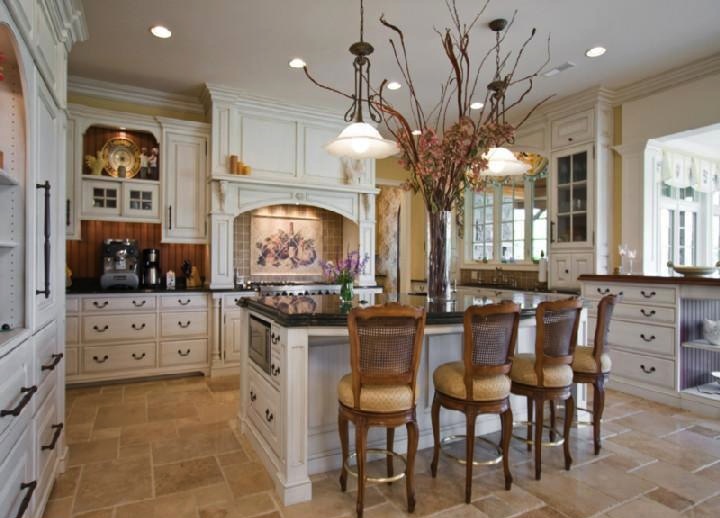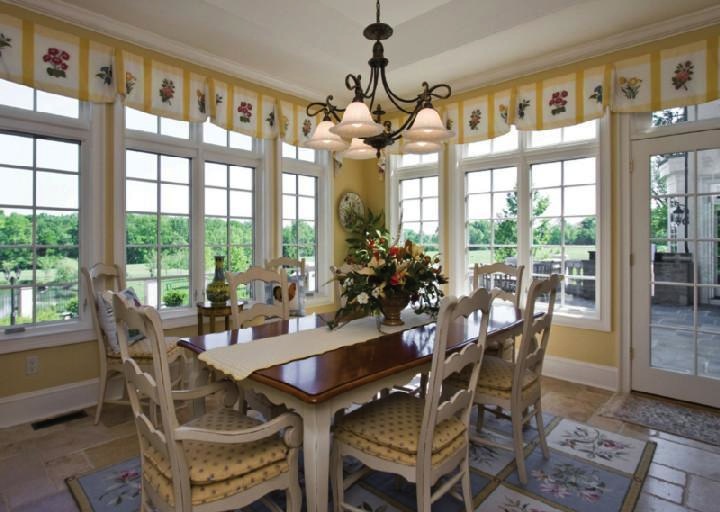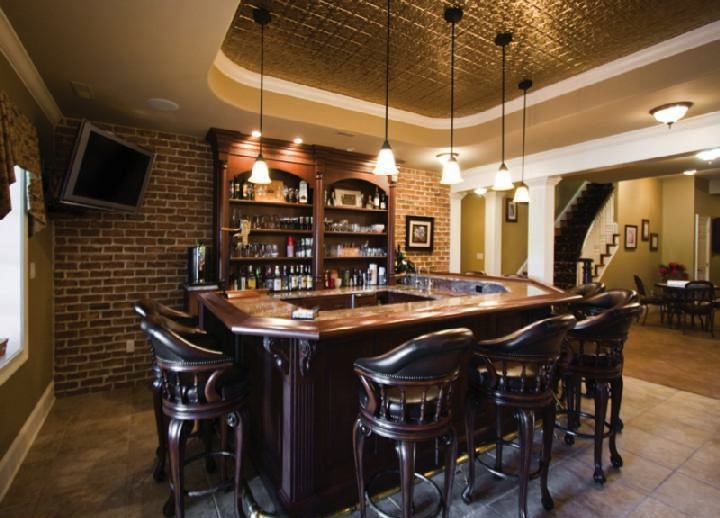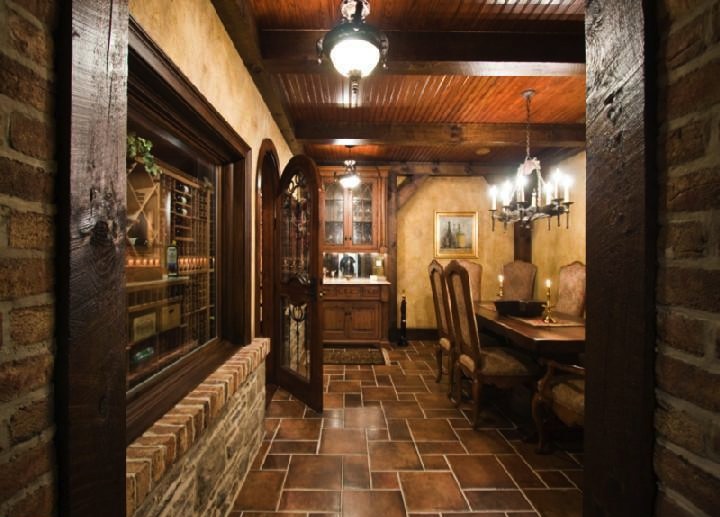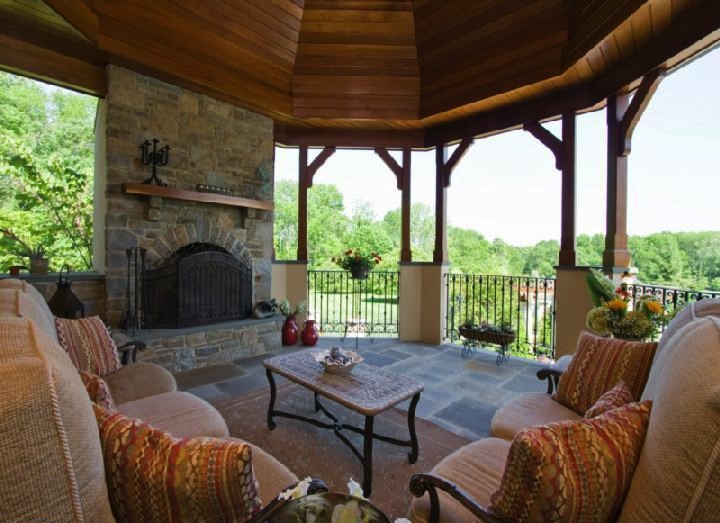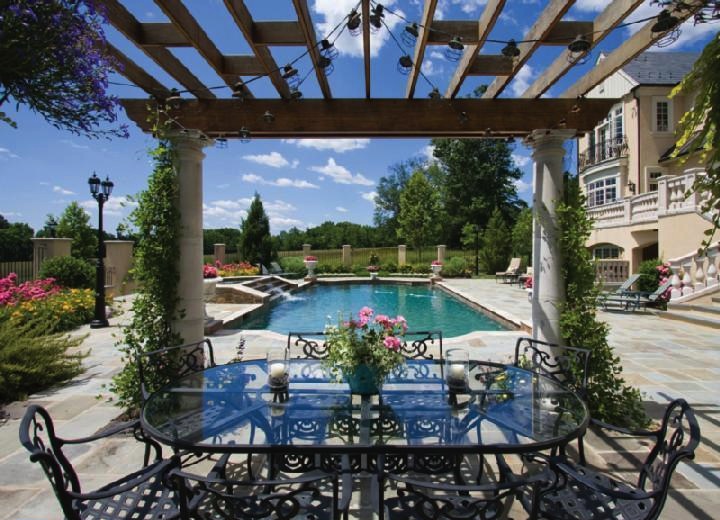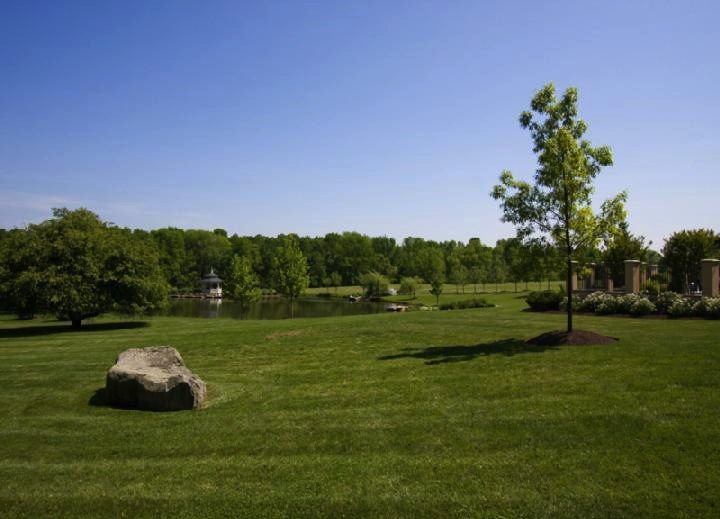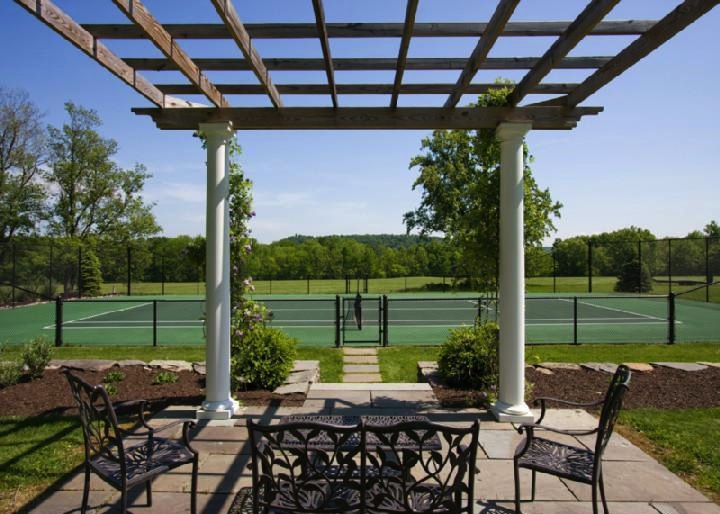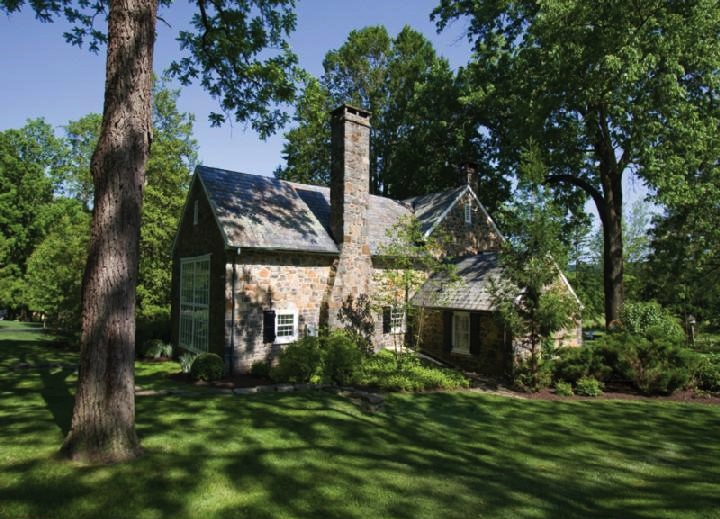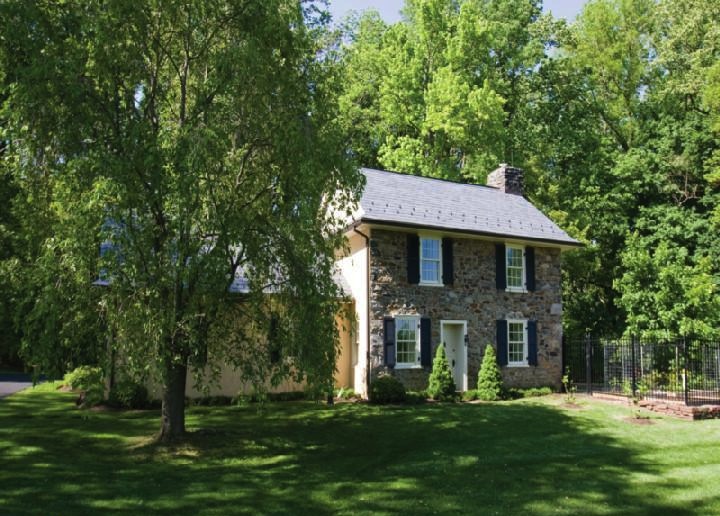 ---
THE FINE PRINT
Beds: 5
Baths: 6 full, 2 partial
Square Feet: 14,313
Year Built: 2008
Price: $9,650,000
Listing: 402/404 Rockwood Path, New Hope [Kurfiss Sotheby's]
---