Mid-Century Modern Masterpiece by Jules Gregory and George Nakashima Drops Below $1M
---
Jules Gregory was a prominent mid-century modern architect, and like Frank Lloyd Wright, Louis Kahn, and George Nakashima, he has a significant legacy in the New York/NJ/Pennsylvania area. This home on Goat Hill Road in the riverside town of Lambertville, NJ (across the bridge from New Hope) was designed by Gregory for himself. As Henry Kuryla wrote last month in Aspire Metro:
Architects throughout the course of their careers design many masterworks for others, but often their pièce de résistance is the home they create for themselves. Such is the case for the previous home of the noted Mid-Century Modern architect Jules Gregory in Lambertville, NJ.
Gregory designed the house in 1960; in 1961, it was named one of the top 10 homes in the country by Architectural Record. As with local homes by Louis Kahn, this one pays keen attention to the resident's connection with nature–and there's a lot of room for such a link to be made: 10 wooded acres, in fact. (The main home and a 1,200-square-foot guest home–formerly Gregory's studio–are separated by a footbridge over a stream.)
The roughly 1,600-square-foot, four-bedroom house would be considered very eco-friendly these days. It's made from organic materials, and its most special features were locally sourced–from the imagination of New Hope's George Nakashima.
The home is currently owned by mid-century modern furniture dealer Benjamin Storck, who is only its second owner. It has been on and off the market in the past year. It was listed in January 2012 for 1.25 million and has been on and off the market since. This is the first time the price has dipped beneath $1 million–an ask that was appended on June 28th. It's now $999,000.
These photos are from different periods in the property's lifetime. The last two images in the gallery are the floor plans for the main house and the guest house.
---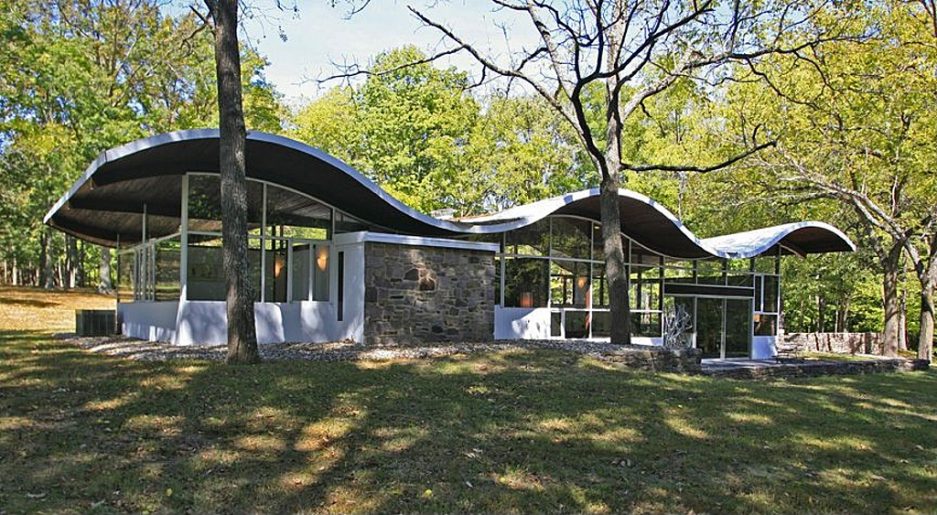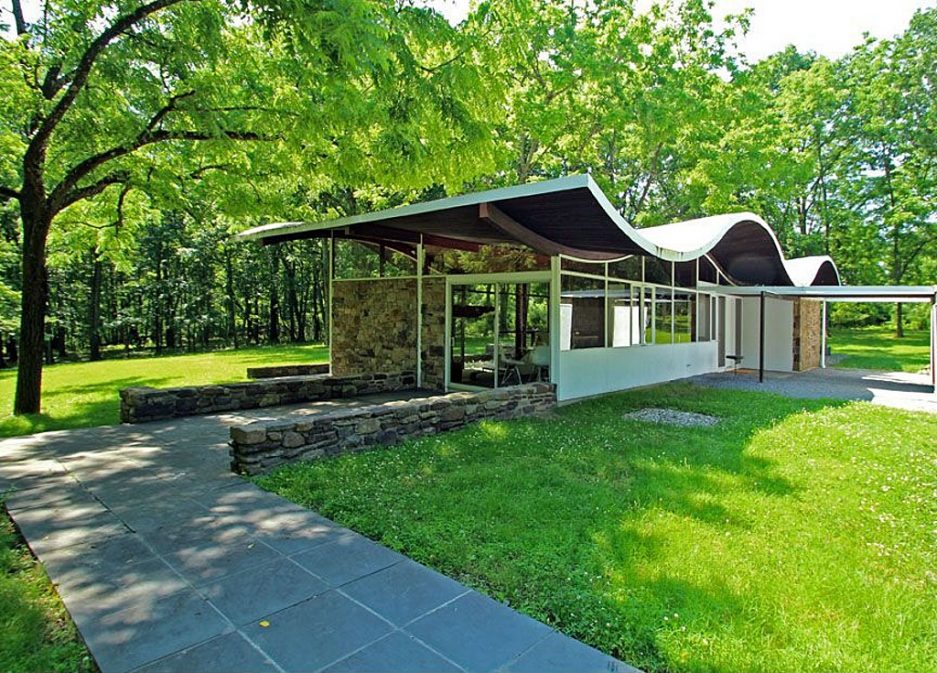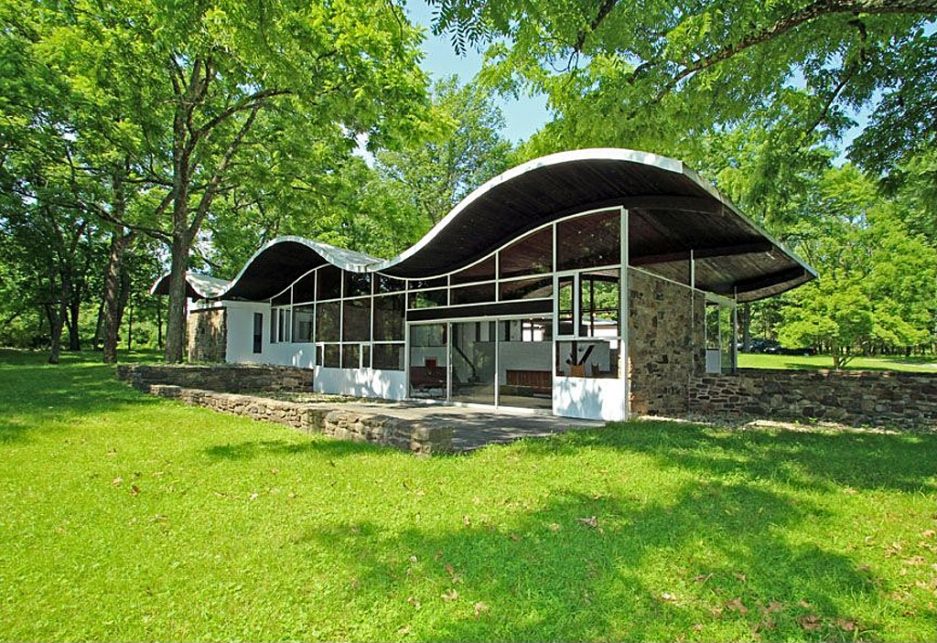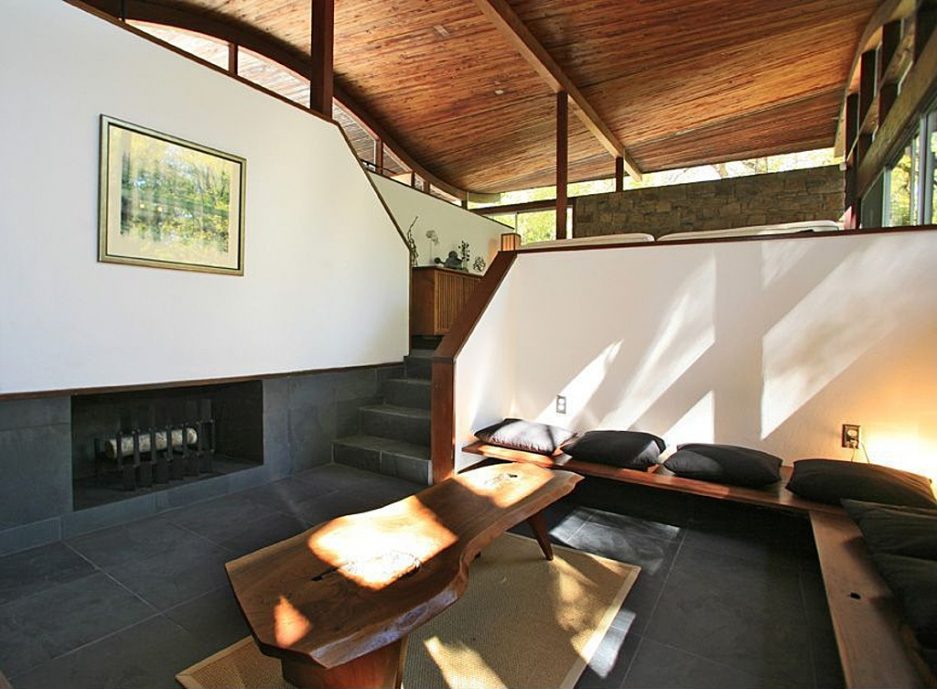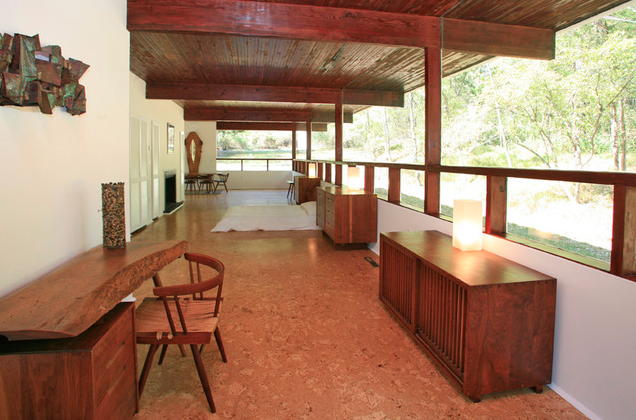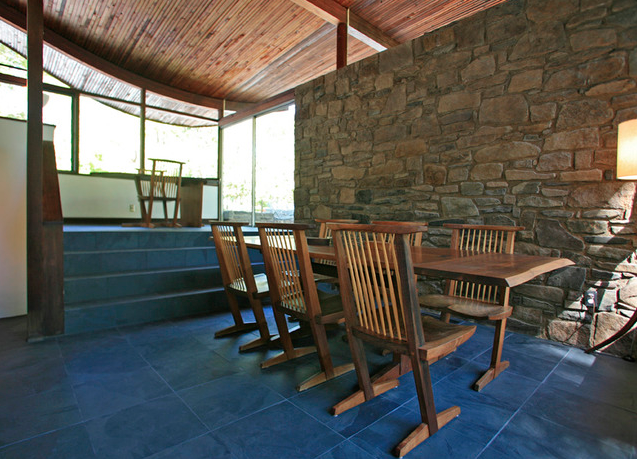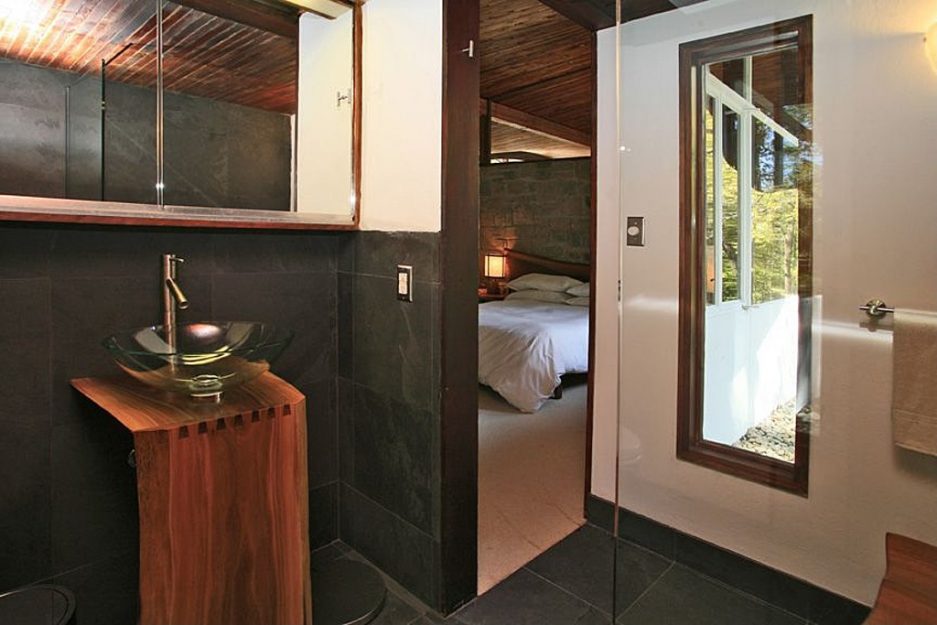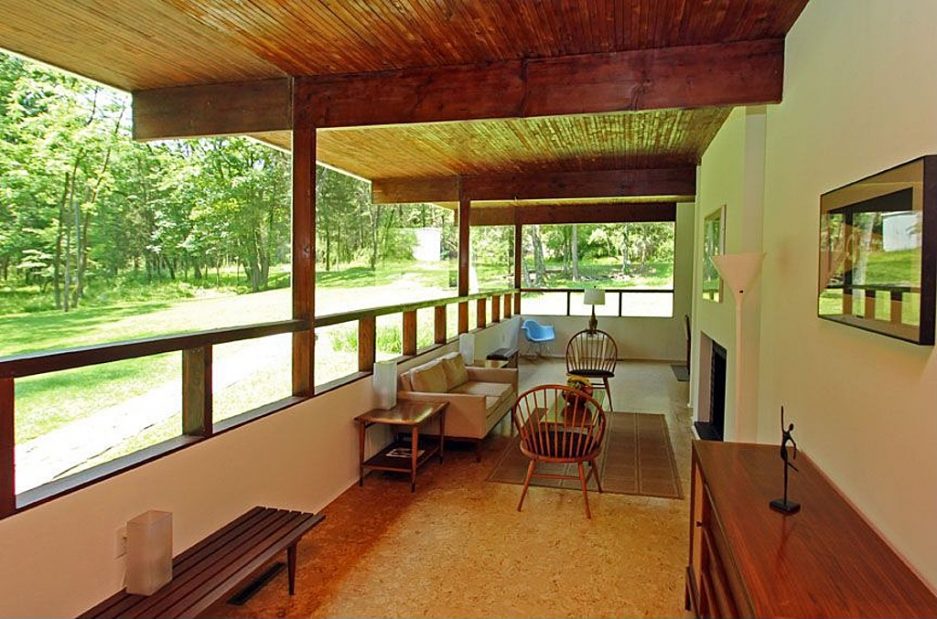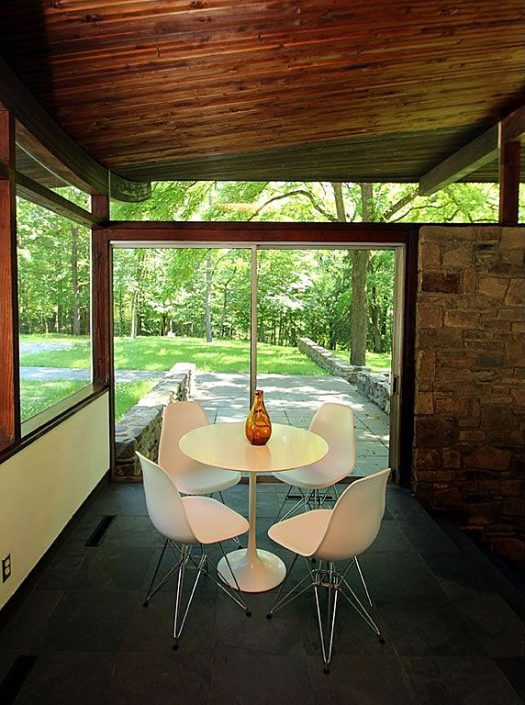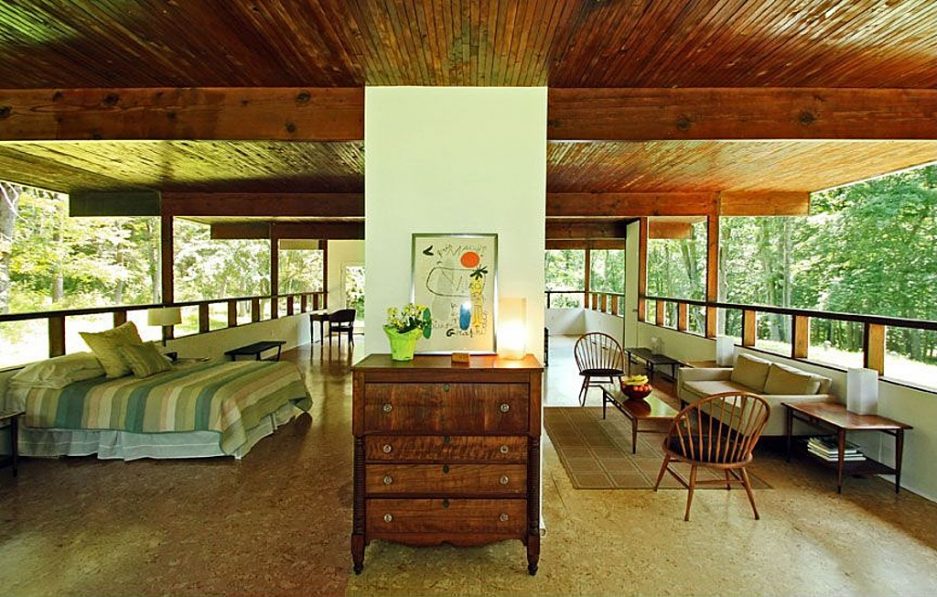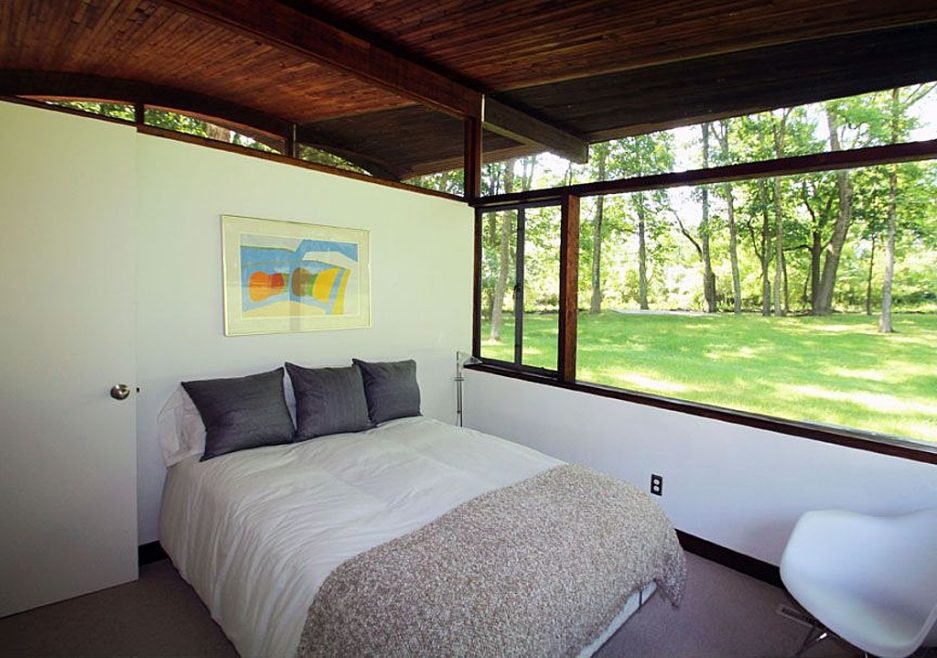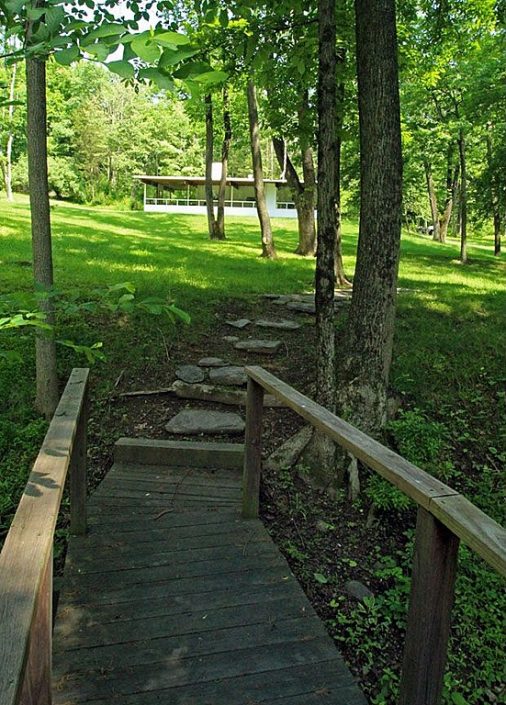 ---
• The Home that Architect Jules Gregory Built for Himself [Aspire metro]
• 315 Goat Hill Rd., Lambertville, NJ 08530
---