Tiniest Condo in Philly Today Is Indeed "Cozy" But Also Adorable
---
"Cozy" in a real estate listing generally means "claustrophobic" or "too small for satisfactory habitation." This studio is currently the tiniest of Philadelphia condos at just 379 square feet. A wedding with 275 guests would generally require a dance floor of about 400 square feet. So, yes, living in this studio would be akin to dancing at a very large wedding.
Somehow, though, the photos convey the sensation of utter adorableness. Is it the powder blue and pink colors that give it a nursery feel? Is it the shipboard-style loft? The angled galley kitchen? And how about that vessel sink? Nice touch. The space, as long as one has a spartan approach to belongings, seems rather lovely.
The listing also notes a real estate classic: "Location! Location! Location! This cozy condo [is] located in the heart of the rejuvenated N. Broad Corridor." Meaning, "The surrounding neighborhood is home to popular new restaurants by Stephen Starr & Marc Vetri (and more!) and has become a true destination for 'good eats.'" It's also close to Clemente sprayground–perfect for this weather.
Finally, there's an eco hook that makes tiny living even more sustainable that it already is: The communal patio with two grills will have a raised garden where the owner can grow fruits and vegetables.
Asking price: $160,000, after a recent $5,000 price reduction
---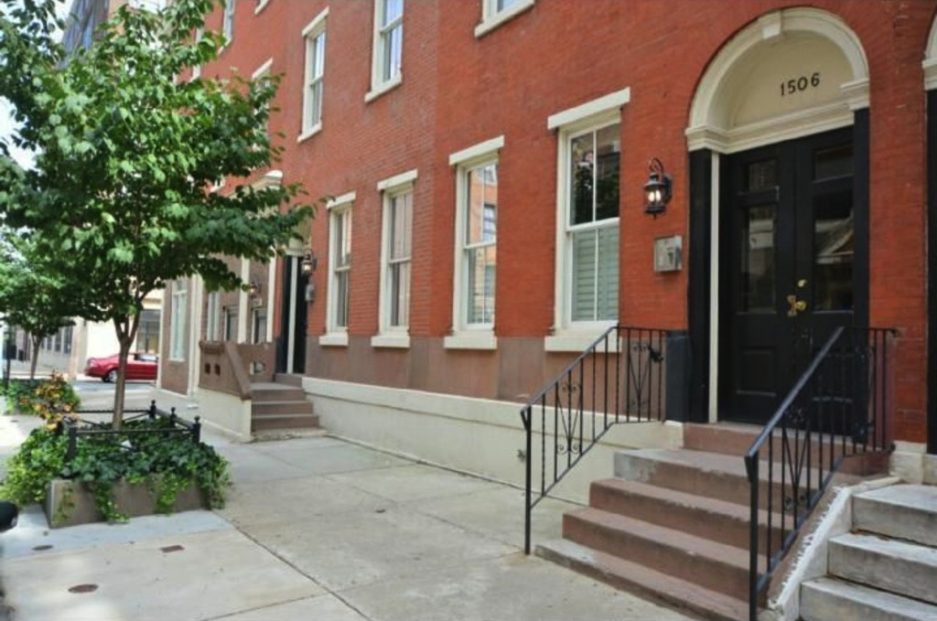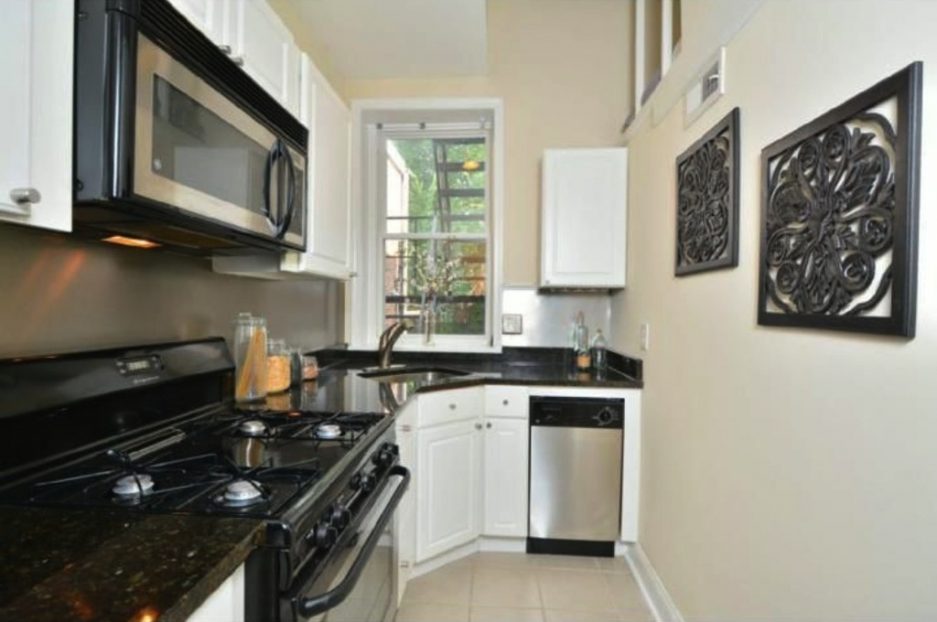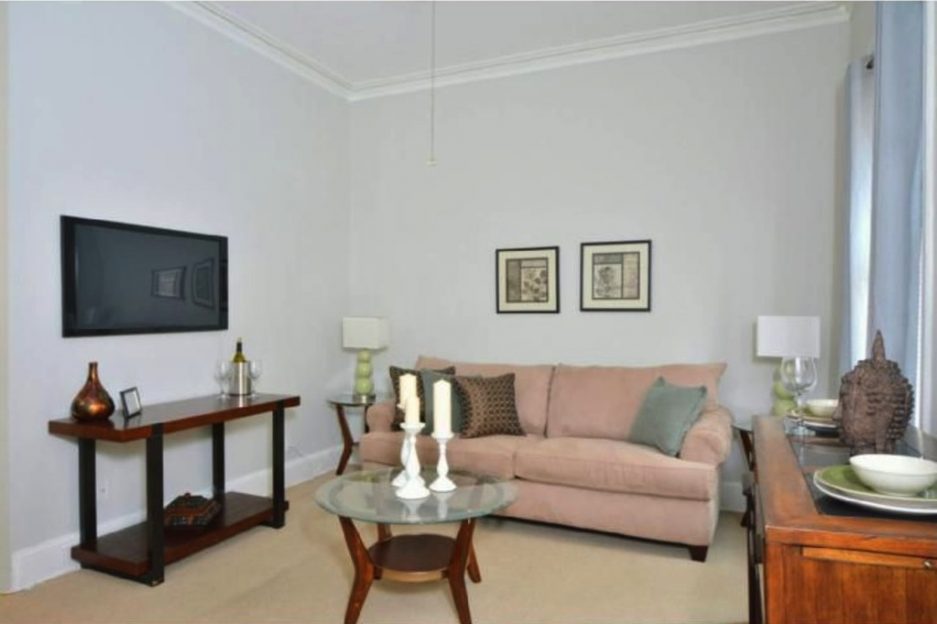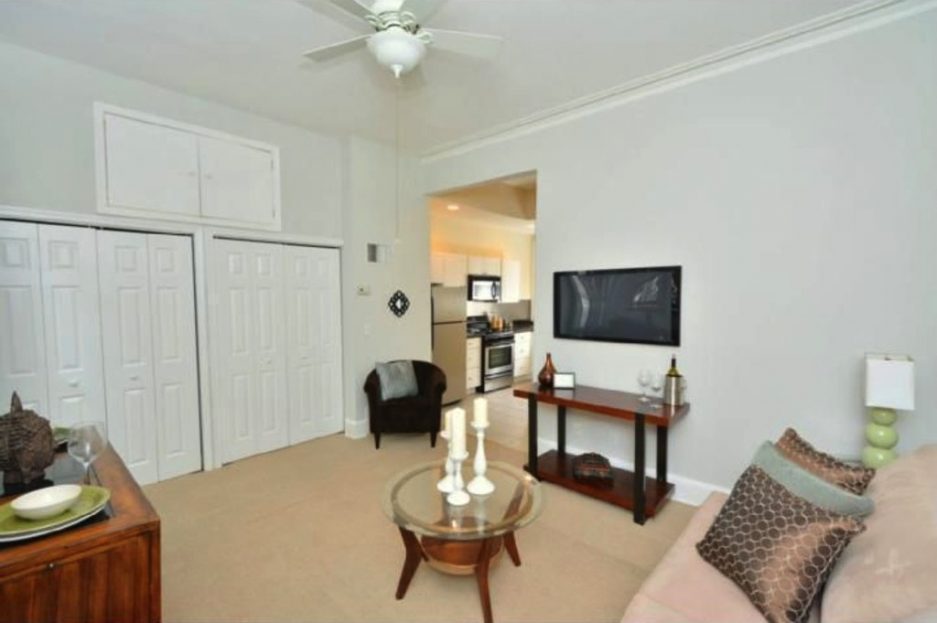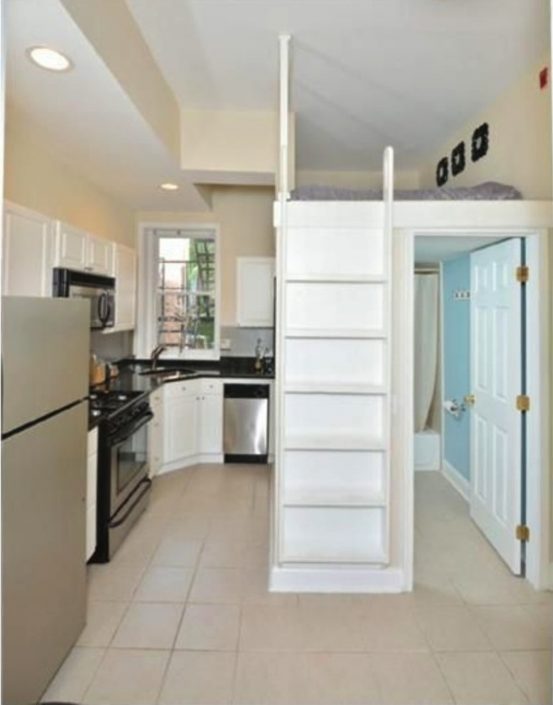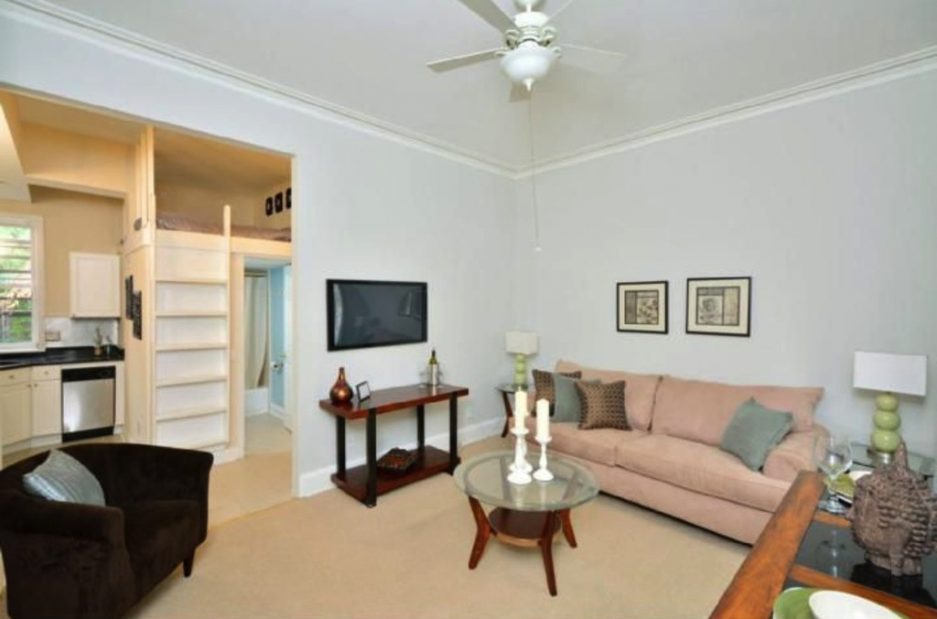 ---
• Listing: 1506 Mount Vernon StAPT 2F [Keller Williams/Mickey Pascarella]
---