Property's Morning Obsession: Steve Powers' "Love Letter" for Sale
---
You've seen them on the buildings along the route of the Market-Frankford El–artist Steve Powers' "Love Letter" murals, which are evocative, poignant, funny and one of the most inventive projects the Mural Arts Program has ever done. Best seen from the train, with messages that use colloquial language and a mix of type and color, the murals are accessible to a range of people in a way art isn't always. And what could enliven an El trip more than flashes of mysterious messages that zip by, making riders look forward to the next day's ride to decode the buildings that often blur like blight?
---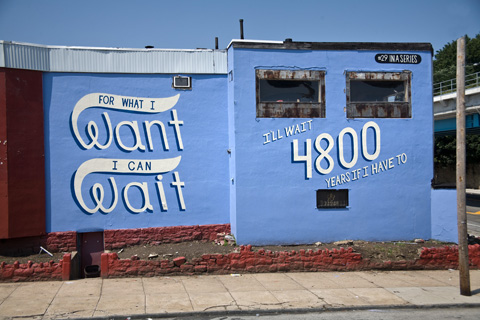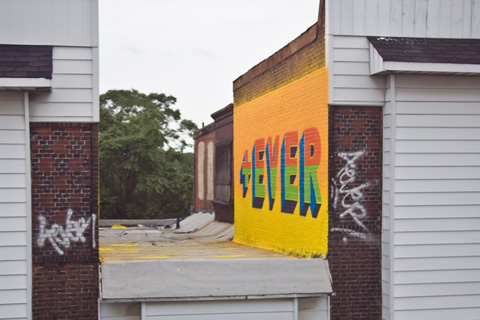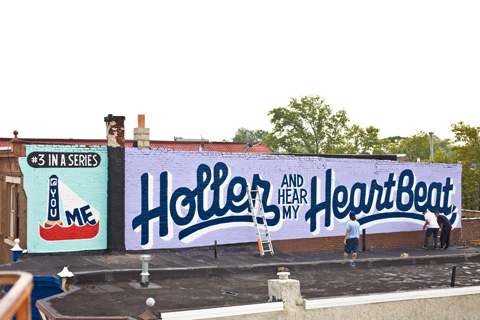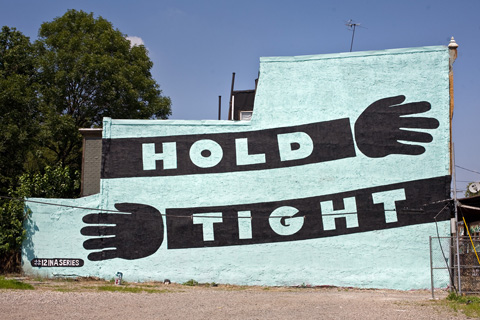 ---
One of the buildings that has a Powers Love Letter (5027 Market St.) is for sale, which is either great for an art-loving owner or catastrophic if the new owner decides to paint over the mural. Philly has seen examples of both: Nerves were jangled when a home with Keith Haring's famous Philadelphia mural was purchased, but the owners were Haring fans, and chose to preserve it. The same was not true of David Guinn's Autumn mural at Ninth and Bainbridge, which disappeared behind a new building despite neighborhood activism.
This building is a multi-family triplex of 1,348 square feet selling for $110,000. Seems cheap, right? That's a reduction from a February price of $160,000. Though we were just reminded by Curbed Philly of the building's listing, it seems to have been on the market before February, perhaps marketed as a different address.
At any rate, for Powers acolytes, the time to act is now. Who wants a West Philly building with great art to rent out to Drexel students?
• 5027 Market St. Phila., PA 19139 [Century 21/Absolute Realty/Springfield]
---