News
We Planned Our Black Royalty-Themed Wedding for the First Day of Black History Month
The seating chart at ONE North Broad directed guests to "claim their throne."
---
We at Philadelphia Wedding are always moved by the different ways couples choose to honor their past, present and future through their Big Days. This duo is no different. The travel-loving, theatrically inclined NYC couple chose to get married at ONE North Broad on the first day of Black History Month as a way to pay homage to their heritage. They also incorporated various customs from their ancestors and their life together. Here is their story, captured by JPG Photo & Video.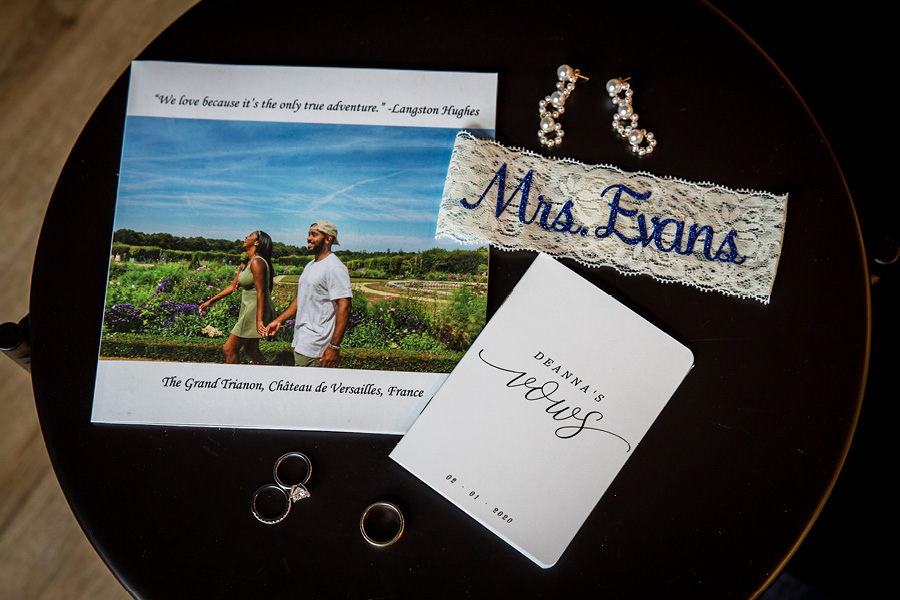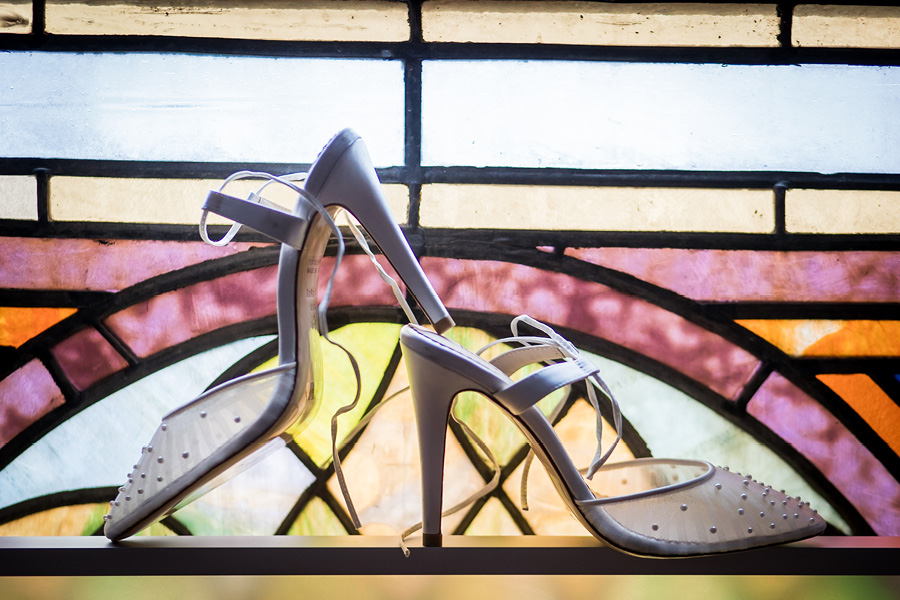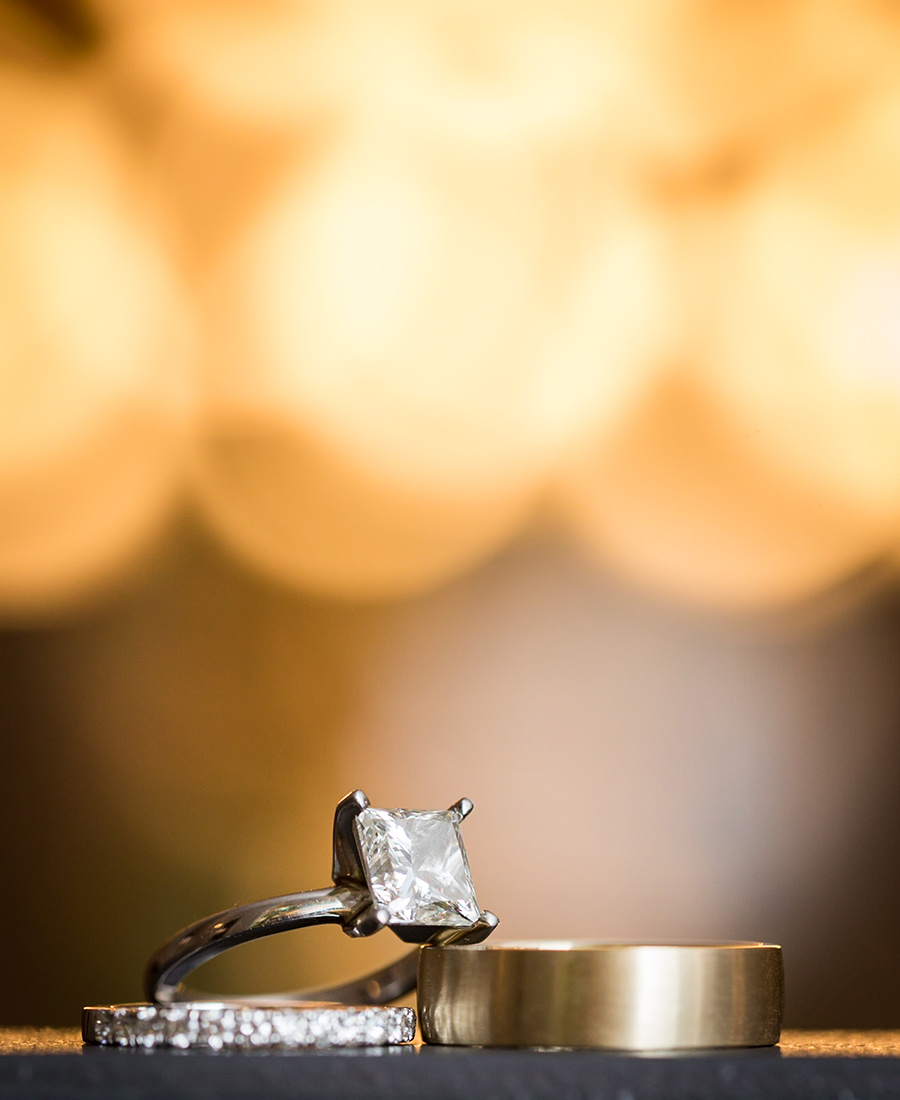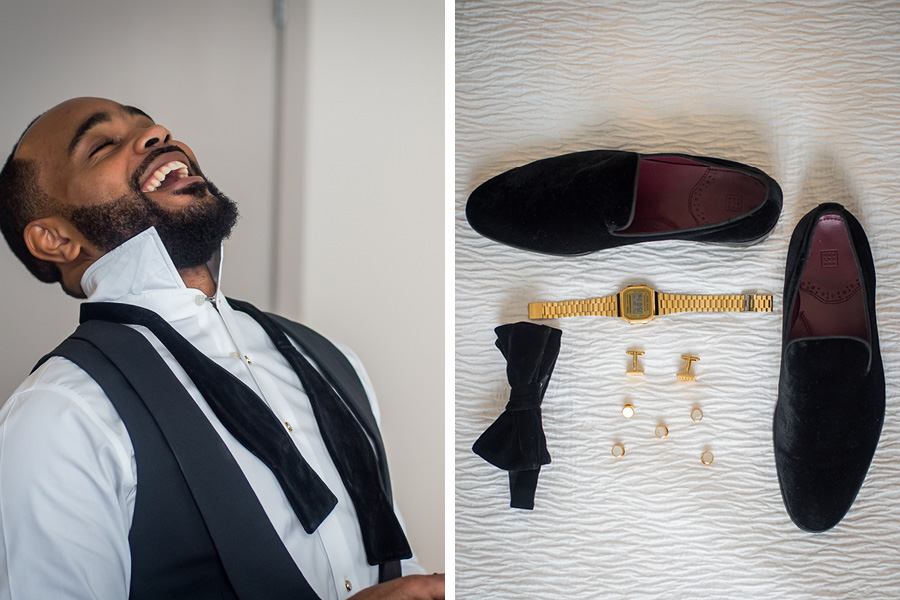 NYC couple DeAnna Supplee and Malcolm Evans had a show-stopping start to their relationship. They met while auditioning for the fall production of the African American Arts Alliance (4A) at Penn — though neither of them had initially planned on trying out. DeAnna, a theater arts major, was already cast in a separate show. Malcolm, who was studying finance and management at Wharton and had never acted before, only tried out because a friend told him there was a shortage of male actors. They both landed parts and got to know each other during rehearsals.
When the curtain closed on that show, it opened on another: the World Series. Philly native DeAnna (a Phillies fan) and New York-born Malcolm (a Yankees fan) spent the fall talking friendly trash and making bets. On their first date, they saw Avatar. Neither had a car, so DeAnna's sister drove them, allowing Malcolm to get to know her family. (The couple also heard what would become one of their songs, "Un-Thinkable," by Alicia Keys featuring Drake, during the car ride.)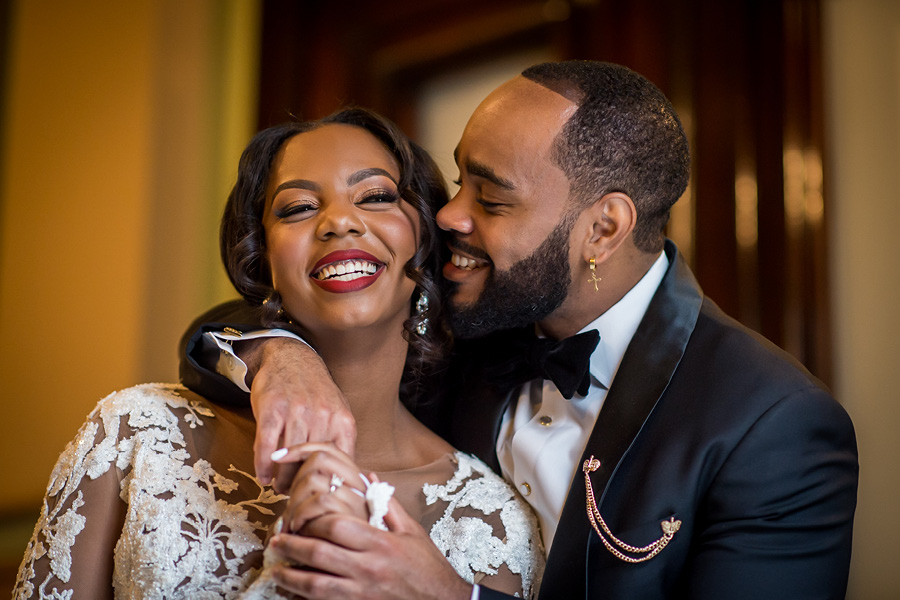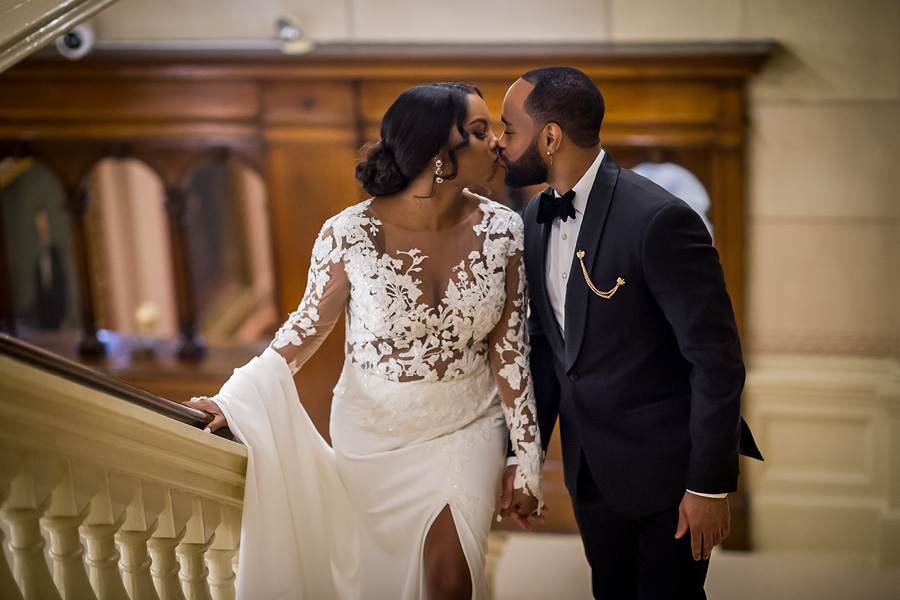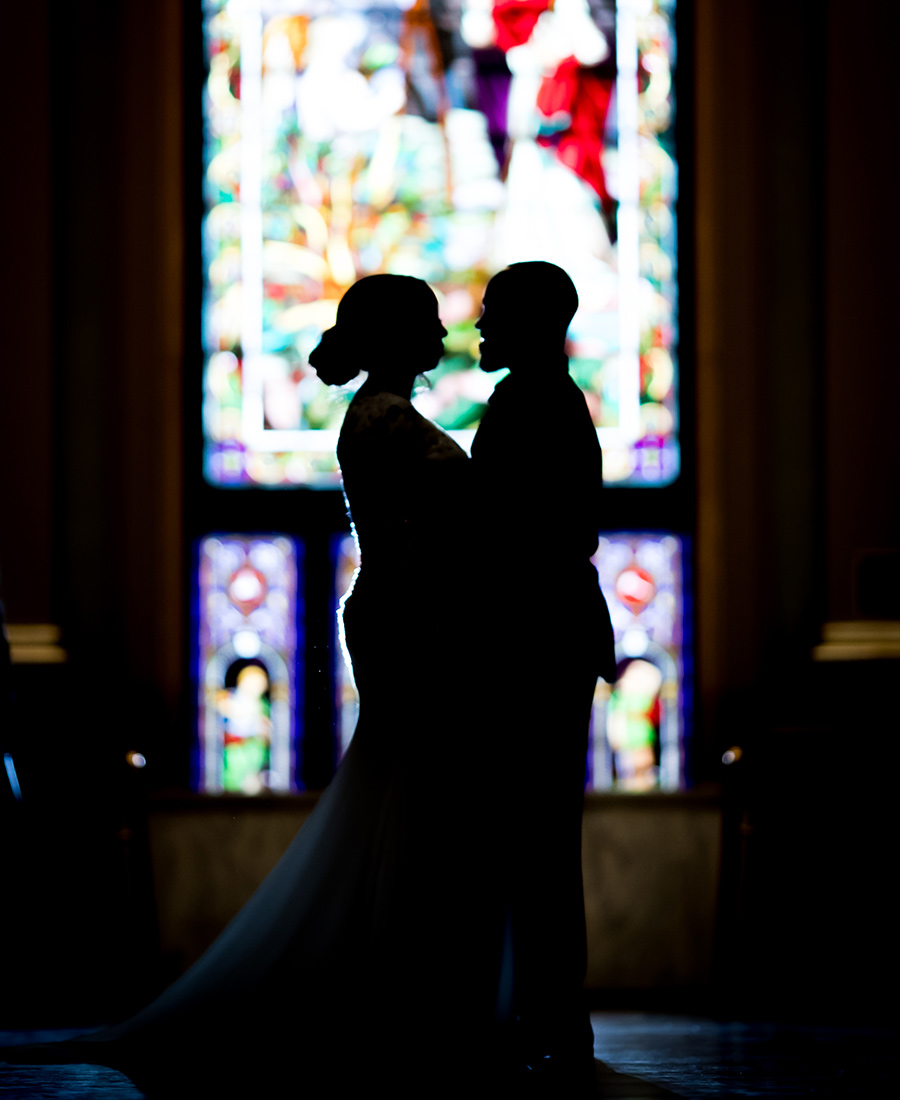 Just under eight years later, the actress and her muse (now a corporate lawyer) got engaged. That, too, had theatrical flair. Malcolm surprised DeAnna by blindfolding her, putting earphones on her, and taking her to a rehearsal studio. Their parents were there and read her a script that Malcolm had written about their love story. "He cast our parents to play the actors, taking it back to our theater beginnings," recalls DeAnna. It came to an end with Malcolm getting down on one knee.
DeAnna and Malcolm chose February 1, 2020 — the first day of Black History Month — for their wedding at ONE North Broad. Their theme: Black Royalty. "In a country where Black lives are not always valued, we wanted our wedding night to make our predominantly Black guests feel special and celebrated," says DeAnna. The guests were encouraged to dress in black-tie attire. A red carpet was rolled out, and JPG Photo & Video captured images of friends and family as they entered.
"Many of the guests, Philadelphia natives and descendants of generation of Philadelphians, had never set foot in the Masonic temple until that evening — and many certainly would not have been welcomed in the early years. But just for that night, the entire place belonged to them," says DeAnna. The couple also rented out The Deacon, the former location of the First African Baptist Church, for the weekend.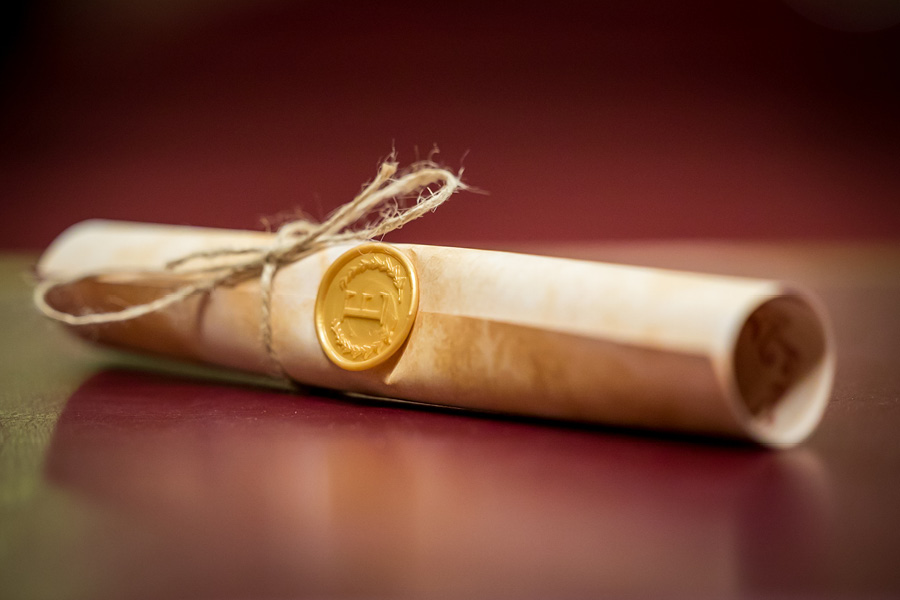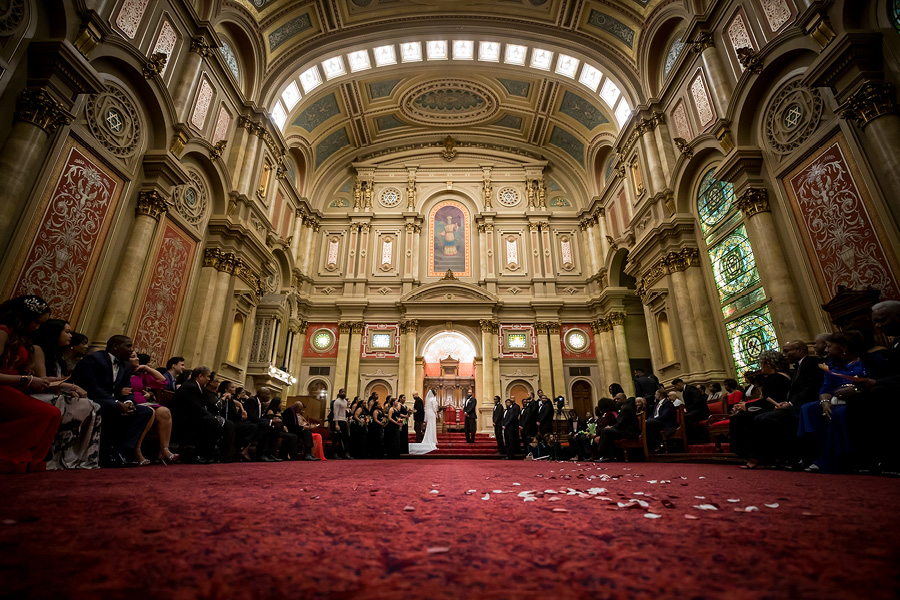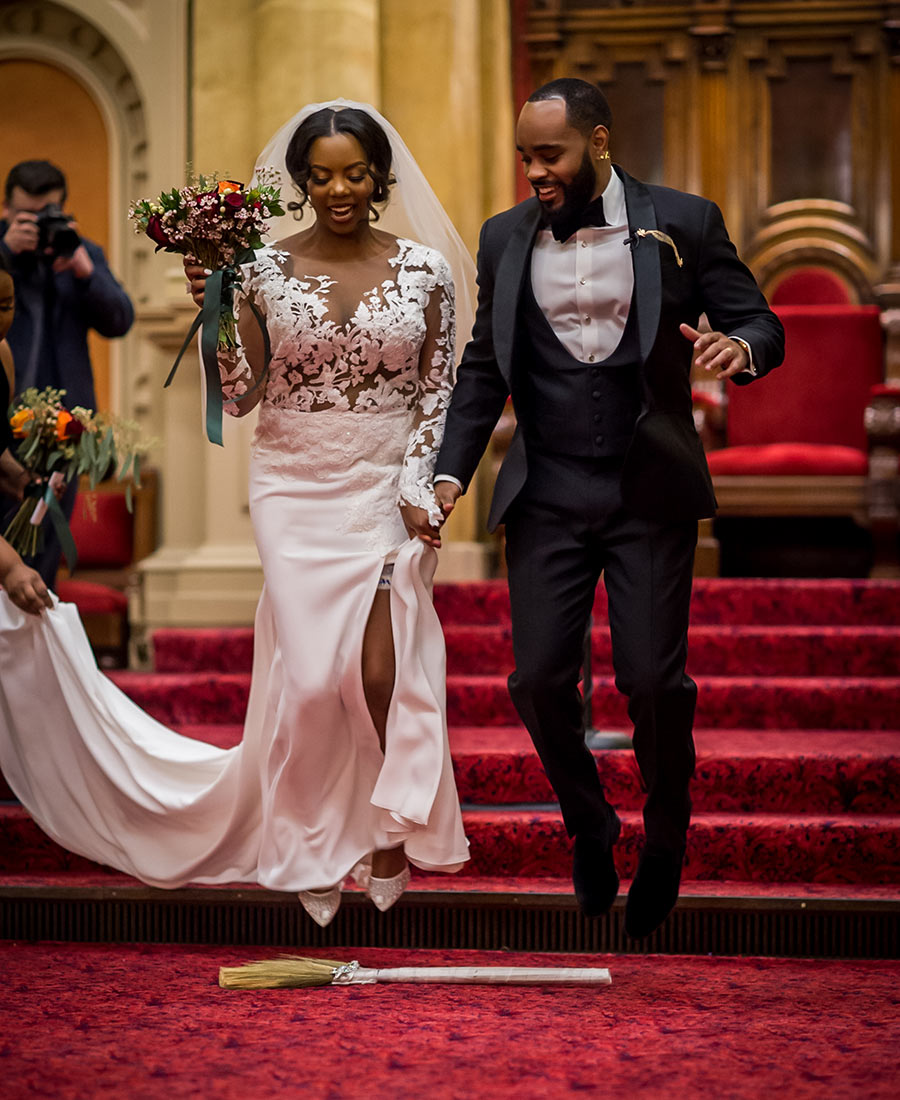 Other nods to their Black American heritage were thoughtfully woven throughout their Big Day. During the ceremony, the couple jumped the broom. (The tradition was used by enslaved people who couldn't legally marry.) "I loved that we could honor our ancestors who were not given the privilege of having a huge 200-person wedding like we were," DeAnna says. The bride also loved the singing of the hymns of the first Black fraternity and sorority (Alpha Phi Alpha and Alpha Kappa Alpha), to which the groom and bride belong. "Not only are our heroes like Martin Luther King Jr., Coretta Scott King, Thurgood Marshall and Toni Morrison members, but so are our own families," DeAnna explains. "This heartfelt moment to honor their connection to our own present lives was truly remarkable."
DeAnna was also touched by Malcolm's tears as she walked down the aisle toward him. He hadn't cried during their first look and formal photos, so she wasn't expecting his emotional reaction during the ceremony: "It was so pure and sincere."
For their reception, the duo donned matching Jordan 8 sneakers (they have a shared affinity for the shoe) and made their grand entrance to Philly artist Meek Mill's "Dreams and Nightmares." Then Malcolm pulled off a surprise choreographed dance complete with a costume change, backup dancers and an introductory skit.
Guests were directed to their seats via a custom Claim Your Throne chart. And instead of numbers, each table was named after a different country the pair had visited — a nod to their invitations. (Because travel is a bedrock of their relationship, the couple designed and printed photo-book invitations with their Parisian engagement photos and the Langston Hughes quote, "We love because it's the only true adventure," on the cover. Inside were quotes and poems by Black writers as well as images of their treks to the 20-plus countries they'd been to together and the city where it all began.)
And as with all great theater productions, there's an encore. While DeAnna and Malcolm hadn't planned on favors, the mother of the bride delighted her daughter and guests with bags of Asher's Chocolate Company's Milk-Chocolate-Covered Pretzels, a nostalgic Philly treat from DeAnna's childhood — and a special touch worthy of applause.
THE DETAILS
Photographer & Videographer: JPG Photo & Video | Venue: ONE North Broad | Planning/Design: Bride | Day-of Coordinator: Deanna Boone of Kai Brand Management | Florals: Deborah James Vance (the bride's aunt and godmother) | Catering & Cake: Catering by Design | Bride's Gown: Pronovias from Designer Loft Bridal | Bridesmaids' Attire: Jenny Yoo from Bella Bridesmaids | Flower Girls' Dresses: Toddlers & Tulle | Hair: Wil Shears | Makeup: Erica Nikole | Groom's Attire: The Black Tux | Entertainment: 100.3's DjAYEboogie (Aaron Nearn, DeAnna's brother-in-law) | Invitations: Bride and groom | Transportation: Chic's Limousine | Lighting: Eventions Productions | Signage: Woodland Custom Design | Custom Vow Books: Print Café Guest Books | Wax Stamps/Seals: WeLoveStamps | Reception-Table Signs: Wedding Lux Shop | Escort Cards: KQ Designs & Supplies
Get more great content from Philadelphia Wedding:
FACEBOOK | INSTAGRAM | NEWSLETTER | PINTEREST
Getting married? Start and end your wedding planning journey with Philadelphia Weddings' guide to the best wedding vendors in the city.
---
---