News
Haitian Designer Madelange Laroche Opens Bridal Salon in Elkins Park
The studio offers custom and ready-to-wear gowns.
---
For Haitian-born designer Madelange Laroche, debuting her bridal salon in Elkins Park was a dream finally recognized. Doing so despite the pandemic — and holding her grand opening on November 7th, amid the celebrations that took place when Joe Biden was named president-elect — was the icing on the proverbial wedding cake. "People were dancing by, they were so excited," she recalls. "I said the night before that I'm going to have a double reason to pop my champagne."
Laroche's love for fashion started when she was a young girl. Her mother, a skilled seamstress, taught her to sew. Her first dresses were for her dolls; she went on to make outfits for friends and family and even for local bridal parties. Laroche moved to the U.S. at age 21 to pursue her passion, enrolling in a fashion design program in Fort Lauderdale. But she dropped out because she struggled to understand the English-taught courses. She was told to try nursing by family and friends: "Fashion is so competitive. It will be hard for you," they said.
Instead, she moved to New York City with the goal of attending the Fashion Institute of Technology. When that didn't work out, she earned her BSN; along the way, she moved to Philly and took on multiple jobs — but she never forgot her first love. (She began working as a nurse in 2003 and still does on weekends.) She eventually enrolled at Moore College of Art & Design and obtained her degree in fashion design in 2017. In 2018, she was selected as a member of the Philadelphia Fashion Incubator program.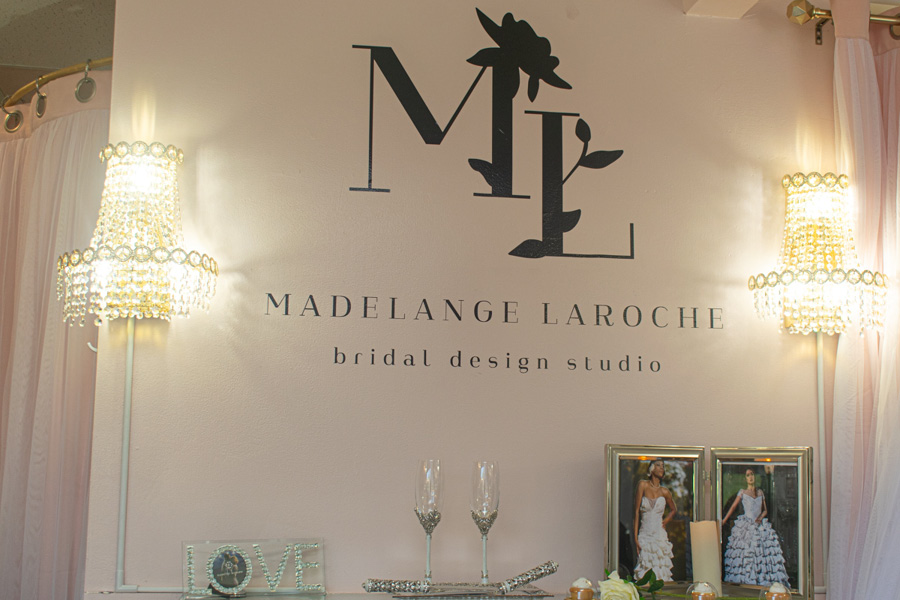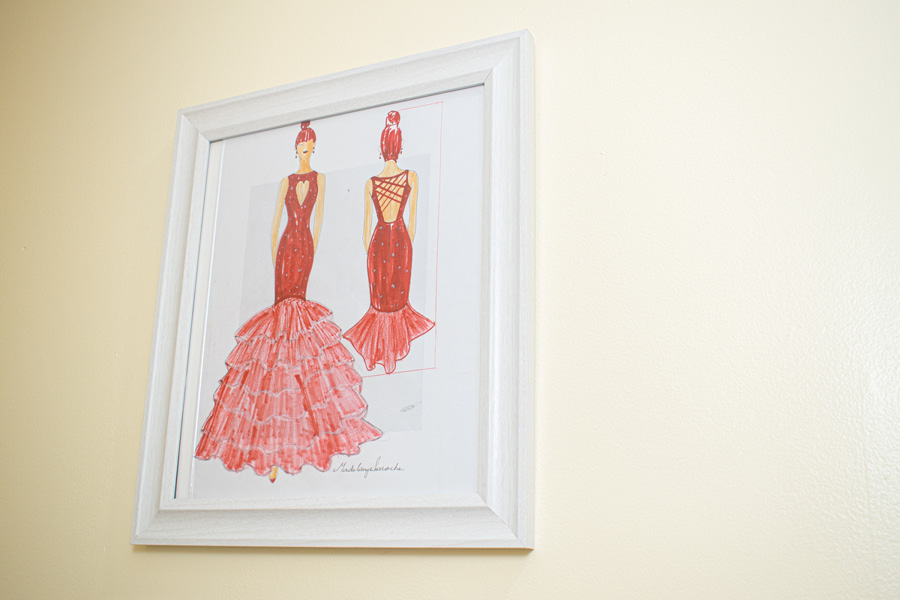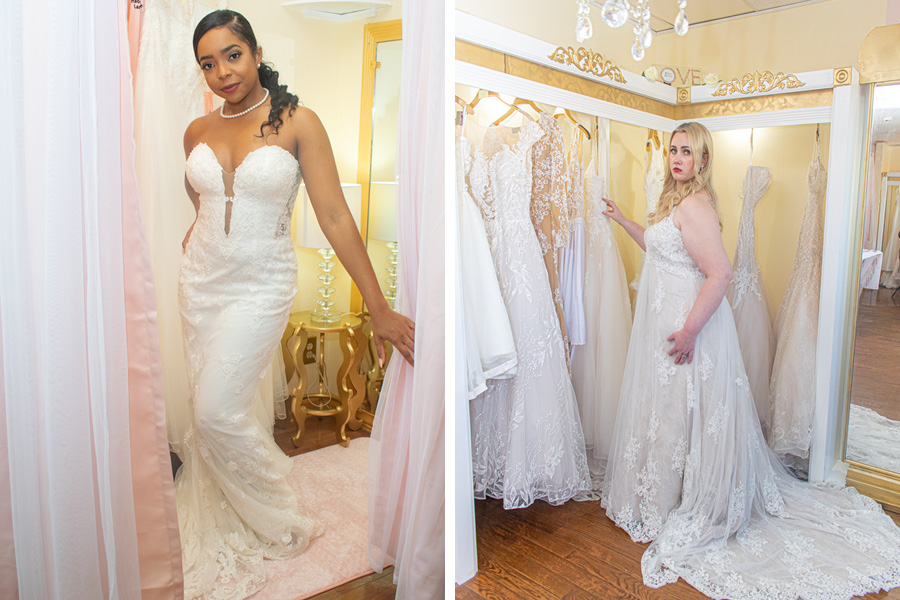 Fast-forward to today: Madelange Laroche Bridal Design Studio specializes in, among other things, custom, one-of-a-kind gowns crafted by the namesake. "The main idea is to give every bride a unique dress," says Laroche, who notes that her background has made her better at crafting one-of-a-kind pieces — she didn't have access to a sewing machine, so she made everything by hand. "I am really hands-on and very detailed," she says. She sources fabrics from California and New York and has three or four good lace places in NYC. (She favors Chantilly lace for its timelessness.) She also uses tulle, satin, chiffon and organza, along with silk for those seeking a more luxurious style.
Laroche says she likes to listen to her clients' stories and dreams and collect pictures for inspiration. She'll sketch a few designs, work with the clients on different elements, and then turn ideas into one final style. "That's what I like about the process of making dresses," she says. Her starting price is from $3,500 for custom work. Laroche encourages her clients to start the process between six and nine months ahead of of time.
The studio also houses a small bridal ready-to-wear line for those who can't afford bespoke or already have a picture in their mind of what they want — A-line, ballgown — but need to actually see a specific look. (Ready-to-wear starts at $1,500.) Wedding-party and formal gowns are currently offered custom-design only; tuxedo rentals are also provided.
The salon is open by appointment only and works with one bride at a time (masks and social distancing are required), allowing Laroche to do what she's always wanted — and create the dress of your dreams, too.
Madelange Laroche Bridal Design Studio is located at 8015 Old York Road, Elkins Park.
Get more great content from Philadelphia Wedding:
FACEBOOK | INSTAGRAM | NEWSLETTER | PINTEREST
Getting married? Start and end your wedding planning journey with Philadelphia Weddings' guide to the best wedding vendors in the city.
---
---