News
You Need These Charitably Focused Massage Candles for Your Micro-Wedding Favors
The Black-owned, community-minded self-care business launched amid the pandemic.
---
Thinking about bridal shower gifts, registry must-haves or micro-wedding favors that give back to the community? Or do you want to treat your partner to some relaxation amid the pandemic? Consider Lucky Thirteen Candle Co. It's the brainchild of new business owner and bride-to-be Amina Daniels, who didn't want to make just any candle. Instead, the Elkins Park native created a candle that melts into moisturizer for your skin — and supports charities, too.
The lawyer and entrepreneur was experimenting with candles late last year as a way to make extra money for the wedding. (Her marriage to fiancé AJ Mack was planned for August in South Carolina but has since been postponed due to coronavirus; she is looking into something smaller in Philly on their original date, with a larger soiree next year.) She has no background in the industry, but she started with the basics: research. She discovered massage candles, and it fanned the flames.
"Self-care is important to me," she says. She learned the art by watching YouTube tutorials. She officially launched in early 2020. While the pandemic slowed her down (not to mention the couple's move from Philly to South Jersey), the business began to take off in the spring. "Especially now … we get very stressed out, and some people have been getting depressed during this time because things are canceled; you're not seeing your friends; you're not seeing your family; people are sick," Daniels says. "So things like candles really allow you to take a step back."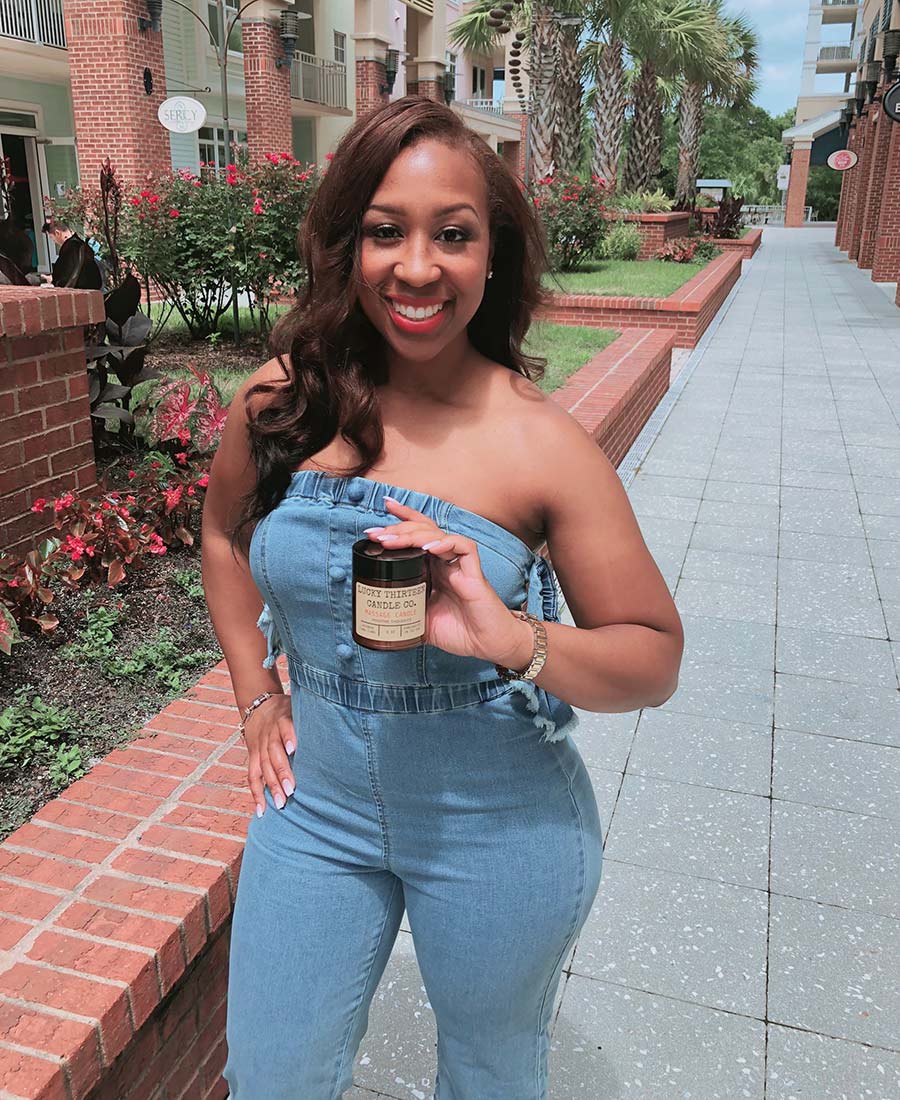 Massage candles are often made from a combination of shea butter, oils, and soy wax — which is harmless to the body and melts at a lower temperature than other waxes. Daniels also makes her organic candles with cocoa butter and sweet almond oil for further nourishment to the skin.
Essential oils are Daniels's special ingredient — the third element of her 3-in-1 recipe. (Jason and Karin Hirsch, founders of Chadds Ford-based sustainable bath and body brand Hirschbar, also have this massage candle made with essential oils; it burns from a ceramic bowl handcrafted by Monique Platt of DuTill & Daughters.) It's a tricky science of heating and cooling, but the result is a soothing aromatherapy session with every use. If you're feeling anxious or have muscle pain, try the Tranquility candle, infused with lavender and peppermint. Looking to clear your senses? That's the Touch of Paradise, saturated with eucalyptus.
Daniels, who makes the candles in her home studio, is unashamed to market to couples looking to spice up the mood (that's you, future newlyweds). But she also advocates for customers to use her candles for "me time." For her, the intrigue of candles is their ability to radiate an atmosphere of relaxation and to create a self-care zone from the moment you exercise the intention to light one.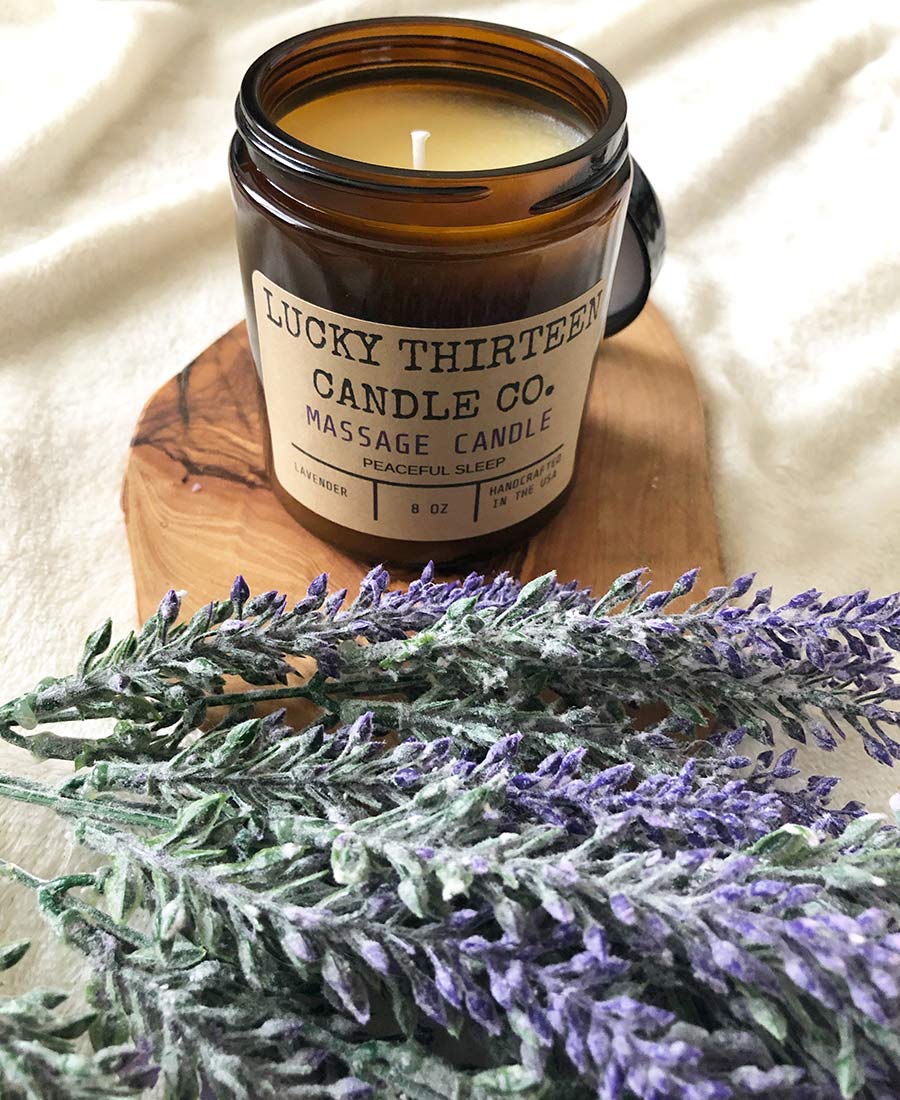 And that makes them even more appealing for Big Day goodies. She's been tapped for a five-year anniversary gift and has received inquiries about weddings. She's been pouring it out for gifting companies like Bifties Gifts and subscription services Ujamaa Box, Crystals for The Soul and Dinacharya Self Care Box.
Particularly exciting for Daniels has been her ability to support charities, including a partnership with the Paycheck Project to provide gift bags for essential workers. Her experiences as a public defender in Montgomery County and now as a Social Security disability adviser inform her outlook. She donates 10 to 15 percent of her proceeds each month to nonprofits such as the National Alliance on Mental Illness and the National Coalition for the Homeless. She recently donated 10 percent to the Philadelphia Bail Fund. An outpouring of love for Black-owned businesses over Juneteenth weekend earned her more than the entire month of May. "I want to make sure that I'm giving back because I've been very fortunate in this life to have received all that I've received," Daniels says. "I can't just work hard for me; I want to give back for sure."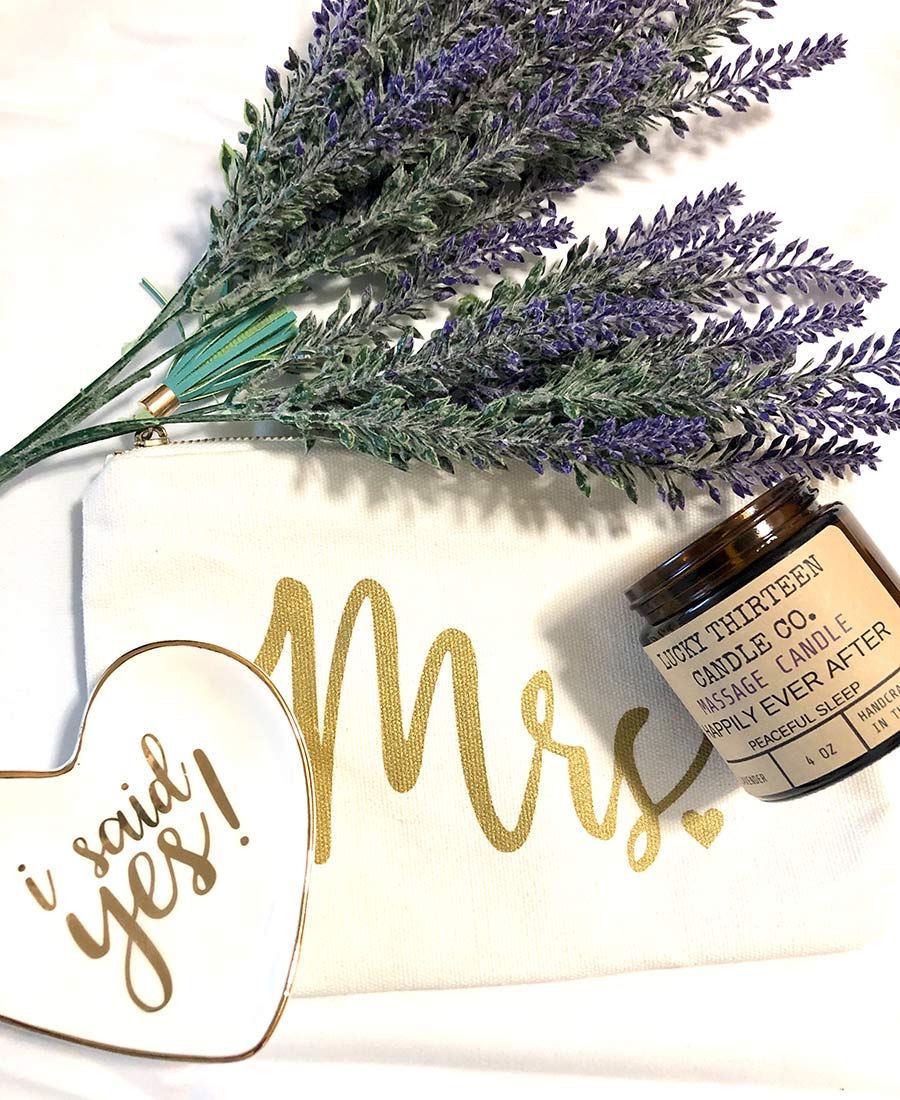 And it's just the beginning. Daniels has her sights set on opening a storefront and expanding her enterprise — along with wearing those two wedding dresses of hers (from Kleinfeld Bridal in NYC). Oh, in case you're curious, candles are going to have a presence in her Big Day.
Get more great content from Philadelphia Wedding:
FACEBOOK | INSTAGRAM | NEWSLETTER | PINTEREST
Getting married? Start and end your wedding planning journey with Philadelphia Weddings' guide to the best wedding vendors in the city.
---