This Wedding That a Philly Photographer Threw for Her Dogs Is the Best Thing You Have Seen All Week (We've Got Photos & Video!)
It's so good, you'll want to steal ideas for yours.
---
One night over a few glasses of wine, local wedding photographer Danni Rivera suggested to her husband Wilfredo that it would be super fun if their two dachshunds, Hudson and the newly adopted Chelsea, got married during a legit wedding, and a little seed of an idea was born. When she suggested it to her friend, wedding planner Sara Murray of Philly's Confetti + Co. who thought it was an excellent idea, it started to become a real thing.
They gathered up a few of their other local, pup-loving wedding-vendor friends (the full list is below), and in about six weeks, they had pulled together a wedding that I have no doubt most of you will be jealous of and will want to steal ideas from. It's that good. No, seriously.
Hudson and Chelsea tied the knot at the Maas Building in Old Kensington one beautiful afternoon—best man Stamps and maid of honor Millie by their sides—and after their bulldog officiant Boris declared them wed, they partied 'til walk time. (Luckily, Danni got her shots before the guests—and the guests of honor—were let into the party, and it's a good thing. "The dogs were SO confused!" she says.)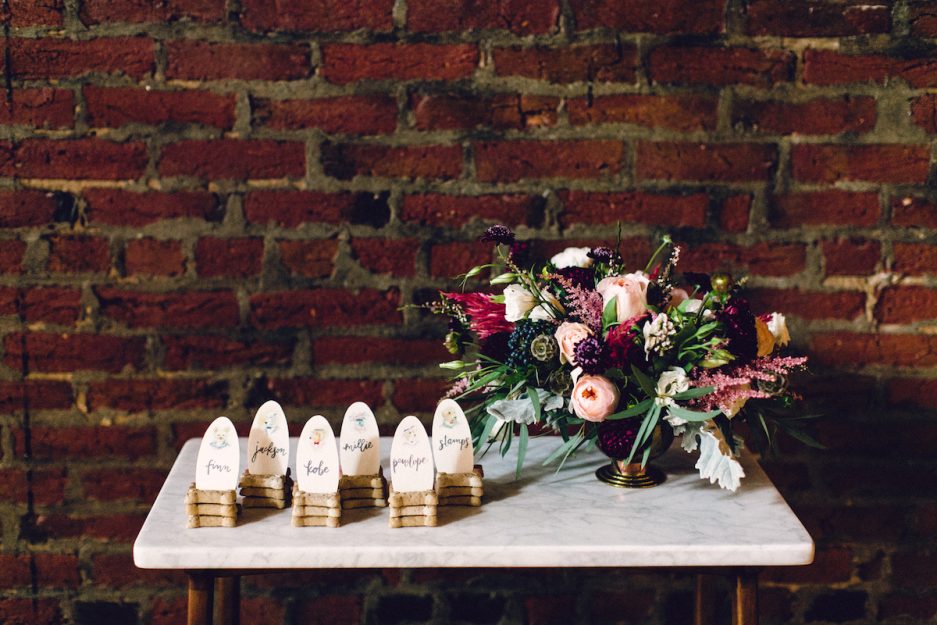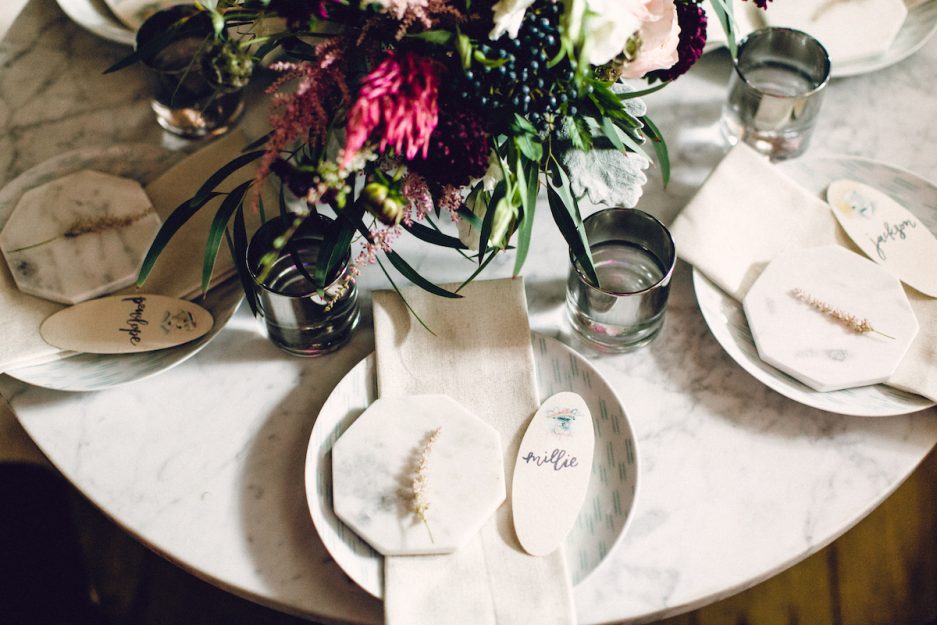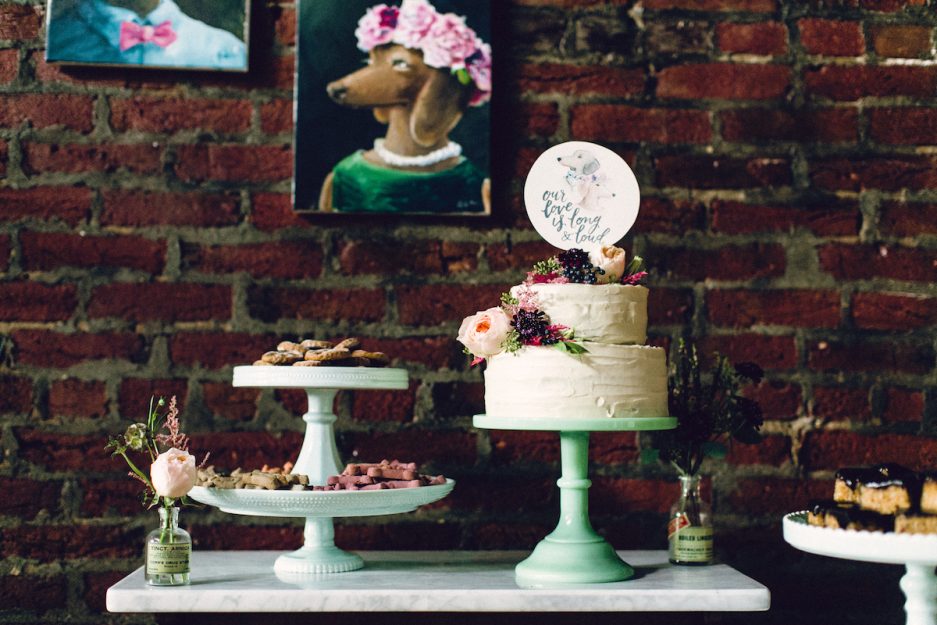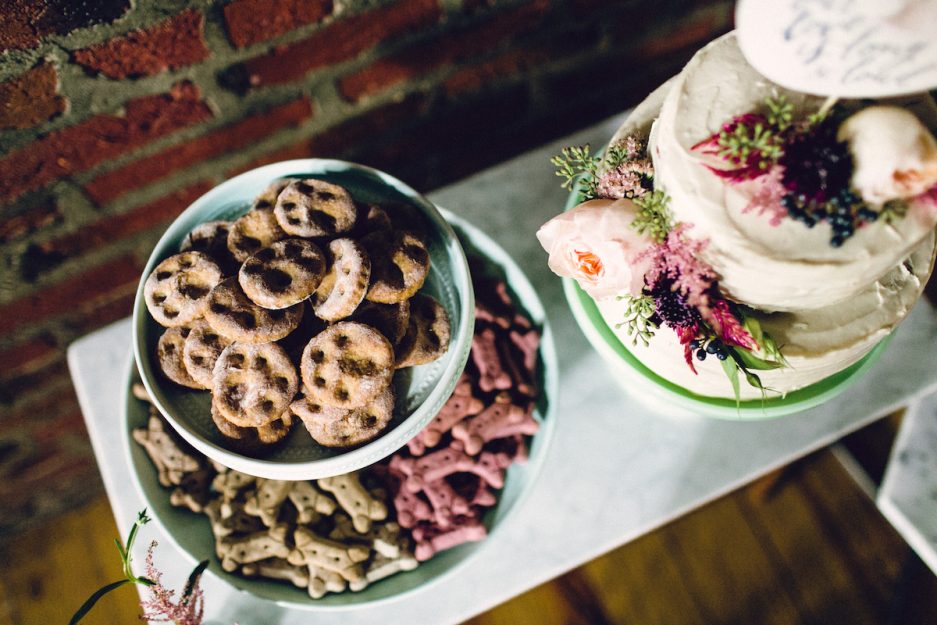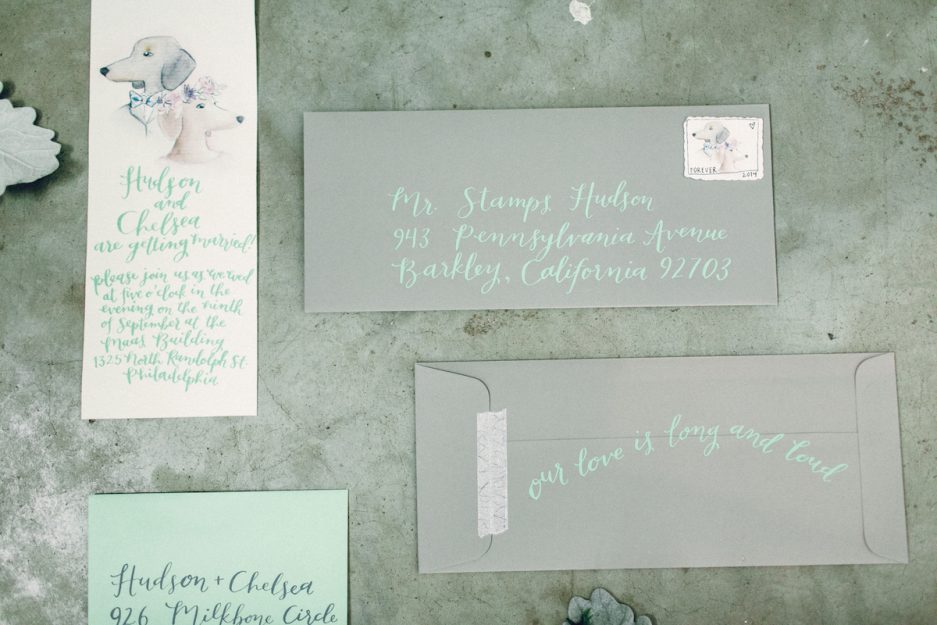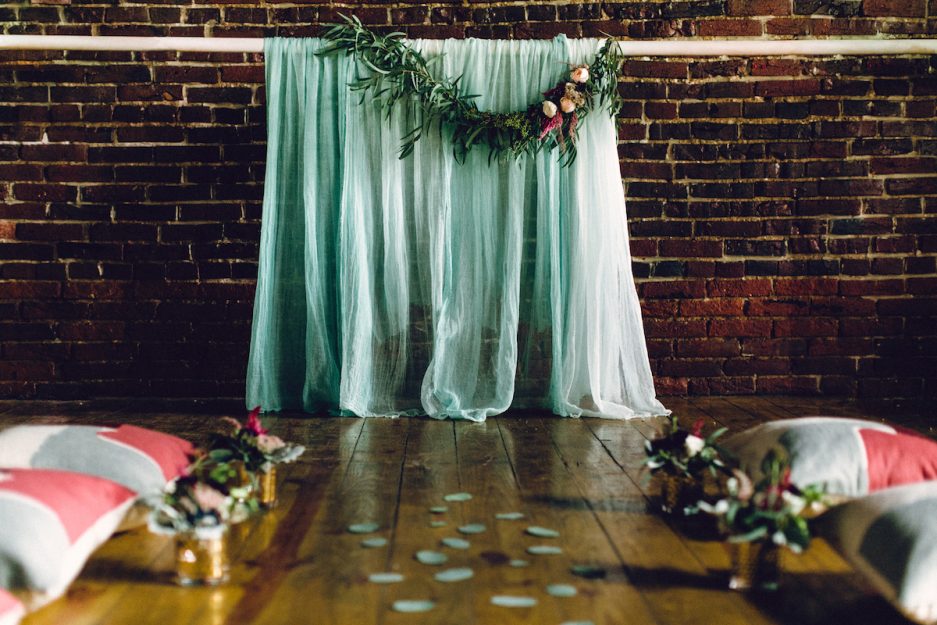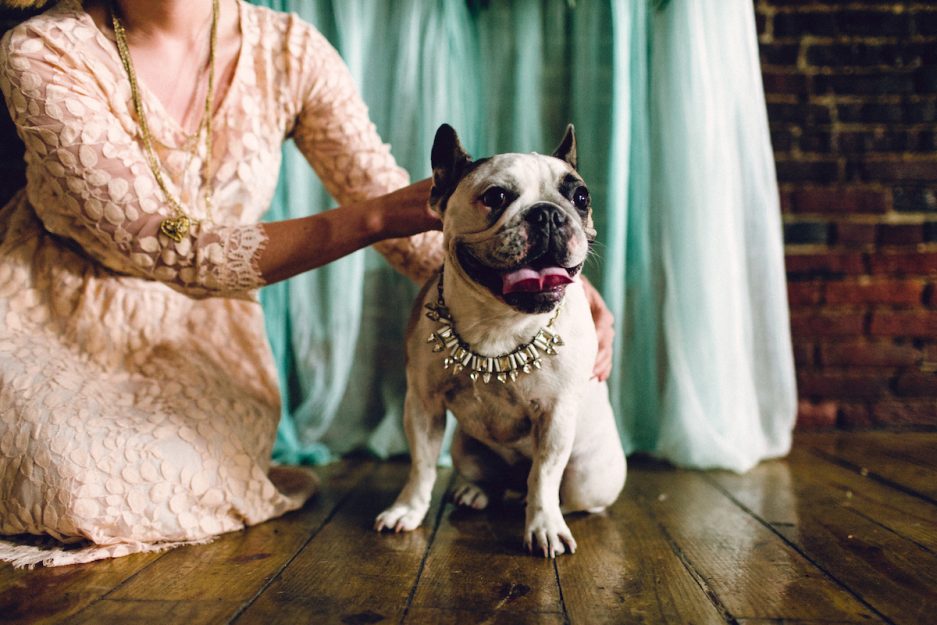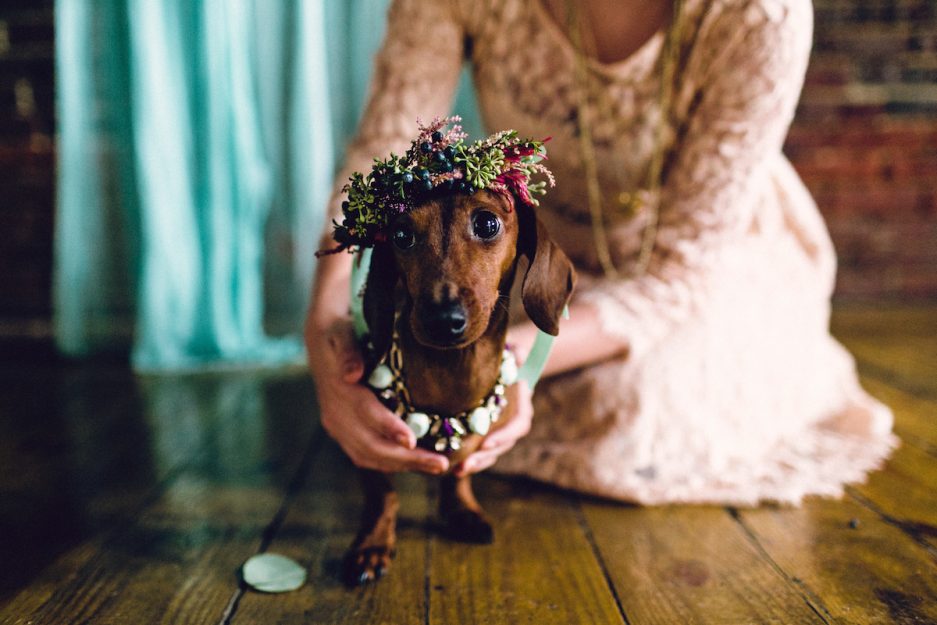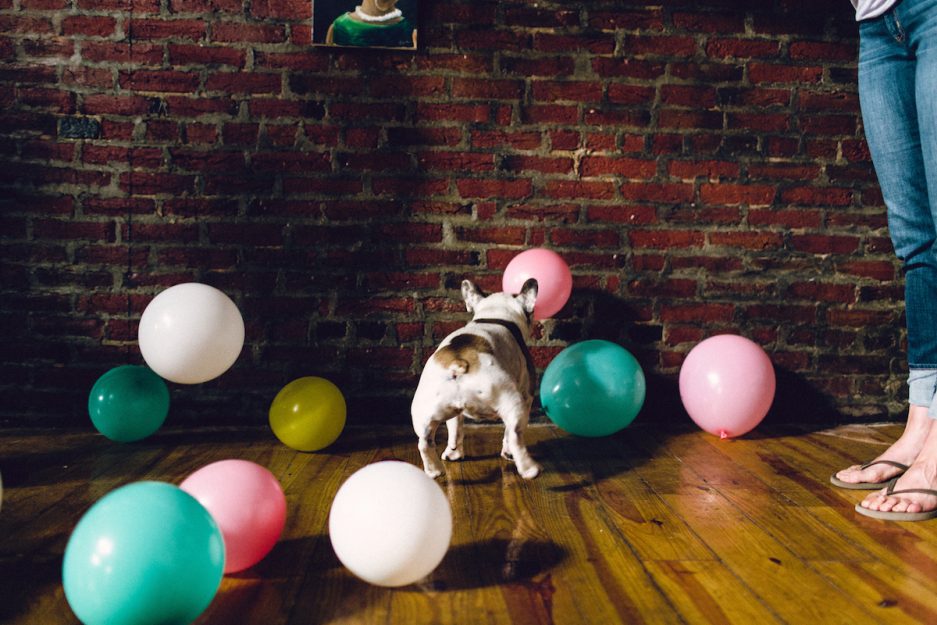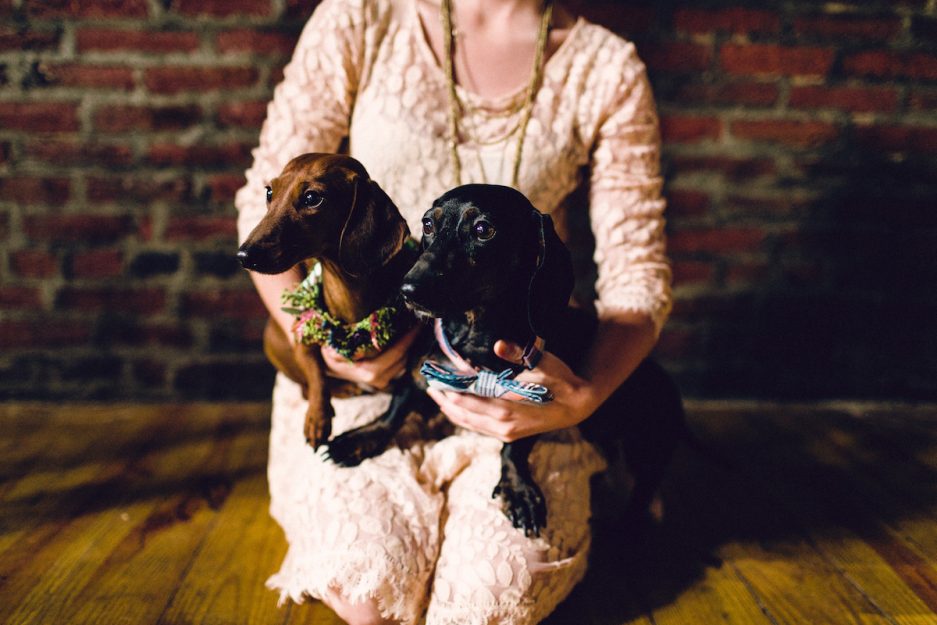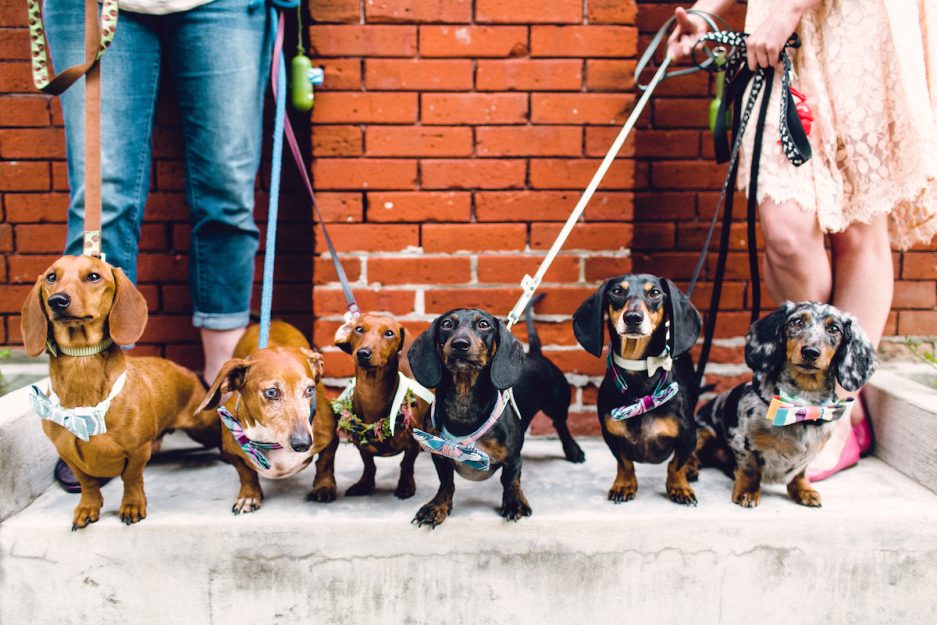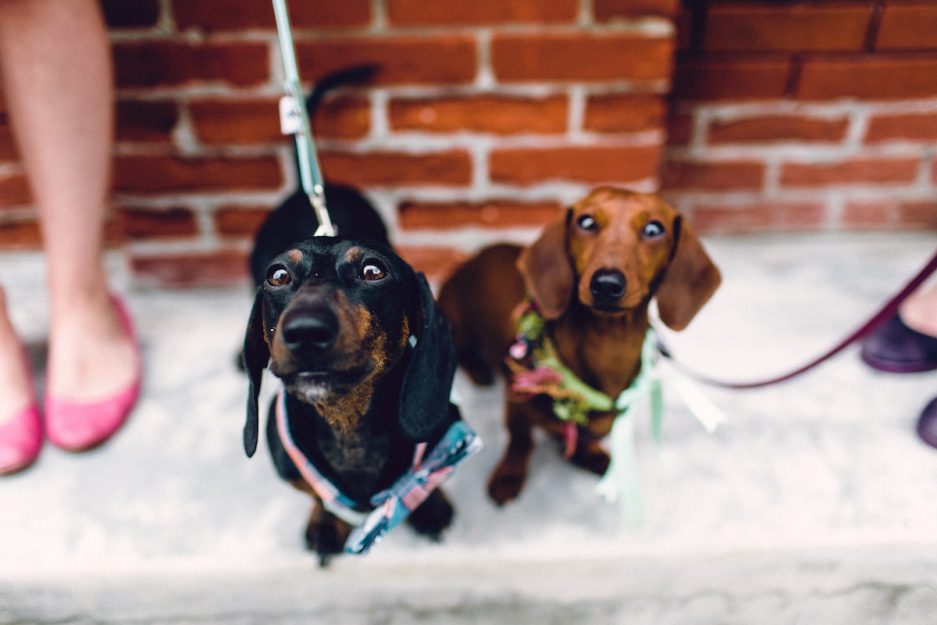 The full vendor list, via Danni's blog:
Photo + Video: Danfredo Photos + Films | Styling: Confetti & Co. | Floral Design: Kate Farley Design | Stationary + Calligraphy: hello, bird. | Desserts: Saylormade | Custom Pet Paintings + Watercolour Portraits: Pennys & Stamps | Bone Cookie Favors + Guest Bow Ties: Amelie's Bark Shop | Decor + Place Settings: West Elm | Cake Stands: BHLDN + Anthropologie | Jewelry: J. Crew | Ties: The Tie Bar + Forage | Venue: Maas Building, Philadelphia, PA | Music: Song Freedom ("I Do", Colbie Caillat)
And now, for the video.
#hudsonloveschelsea from Danni Rivera on Vimeo.
You're welcome.
 Like PW on Facebook | Follow PW on Twitter | Sign up for the PW newsletter
Getting married? Start and end your wedding planning journey with Philadelphia Weddings' guide to the best wedding vendors in the city.
---