The Newly Renovated Blue Bell Inn Is Ready to Host Your Wedding
---
When renovations first began at the historic Blue Bell Inn around this time last year, soon after changing ownership (Bruce Goodman of Goodman Properties along with Kevin Clib and Scott Dougherty of M2K Restaurant Group—who own nearby steakhouse, Bridget's—purchased the inn from the Lamprecht family, who had owned it since 1963), the original plan was just to do a bit of facelifting. Menu changes, things like that.
But those little tweaks and fixes ended up getting scratched in favor of significant, long term changes, and last week, after being shut down for 14 months, the inn reopened and unveiled its multimillion dollar new outfit.
Now, there are seemingly endless options for hosting your wedding at the shiny new suburban venue. When it comes to your Big-Day menu (the dining room's selections will give you a good idea of what's on offer), they can do brunch, lunch or dinner; kosher, vegan or vegetarian; and the chef will work with you to customize the entire thing, whether you do the buffet or station thing, or a sit-down dinner.
When it comes to where in the inn you hold your wedding, there are nine different spaces and various combos therein that your celebration can take over, depending on how much space you need. (So, like, the bar fits 40 guests; the Oak Room dining room, 90; the outdoor flagstone patio (with a waterfall and fire pit), 60-75; the patio and terrace, 125; the patio and bar, 175; the patio and bar and terrace, 225.) The patio is completely outdoors, but they can erect a tent, and if you are in the bar, you can open the doors out onto the terrace to make it a combined indoor/outdoor space. They've also got a few different options as far as where you and your ladies will set up your bridal suite for the day.
Renovations kept some of the structure of the old inn—a stone wall from the 18th-century original edifice, for instance, is now a beautiful exposed wall in the dining room—but brightened and lightened the darker, more old-fashioned space with more modern materials like black marble and white oak. (Take a look below!) And we have no doubt it'll make a gorg backdrop for a many a Philly-area wedding in the years to come. Check in with event coordinator Alicia Nuss to start planning yours.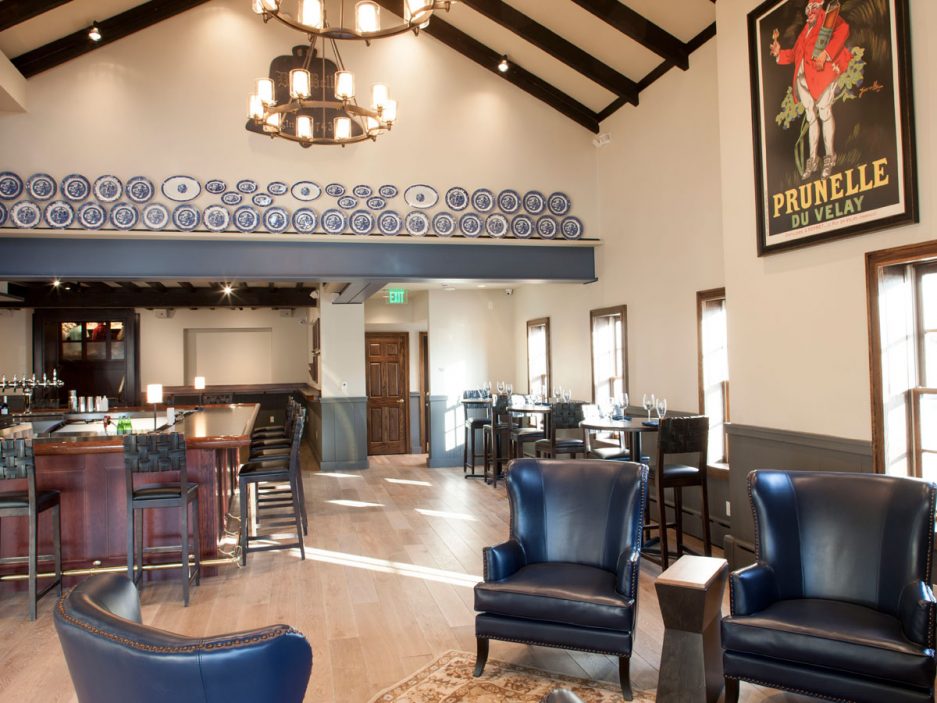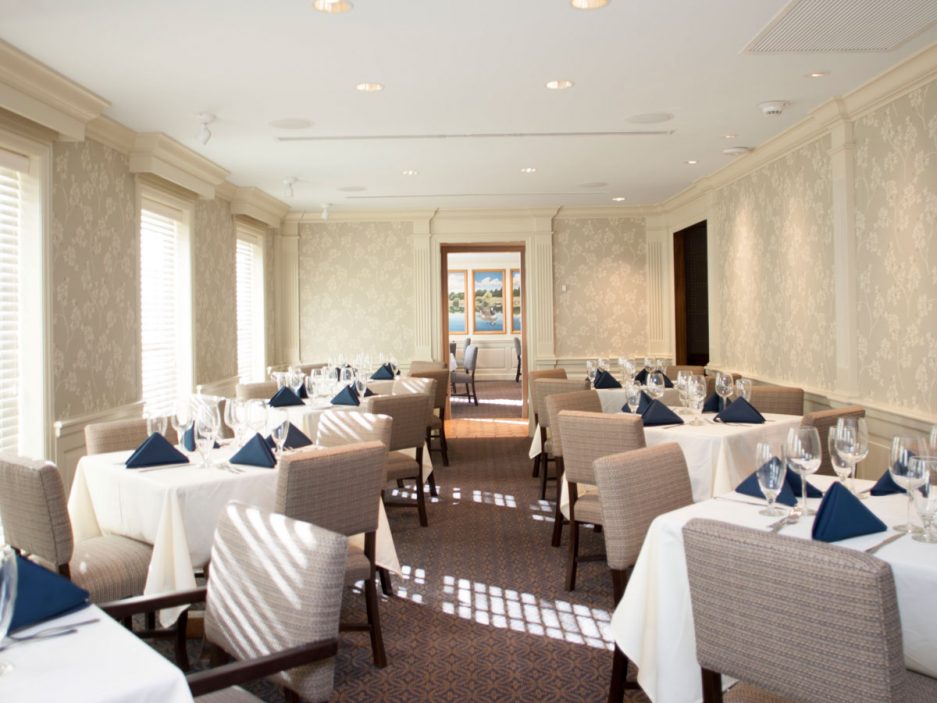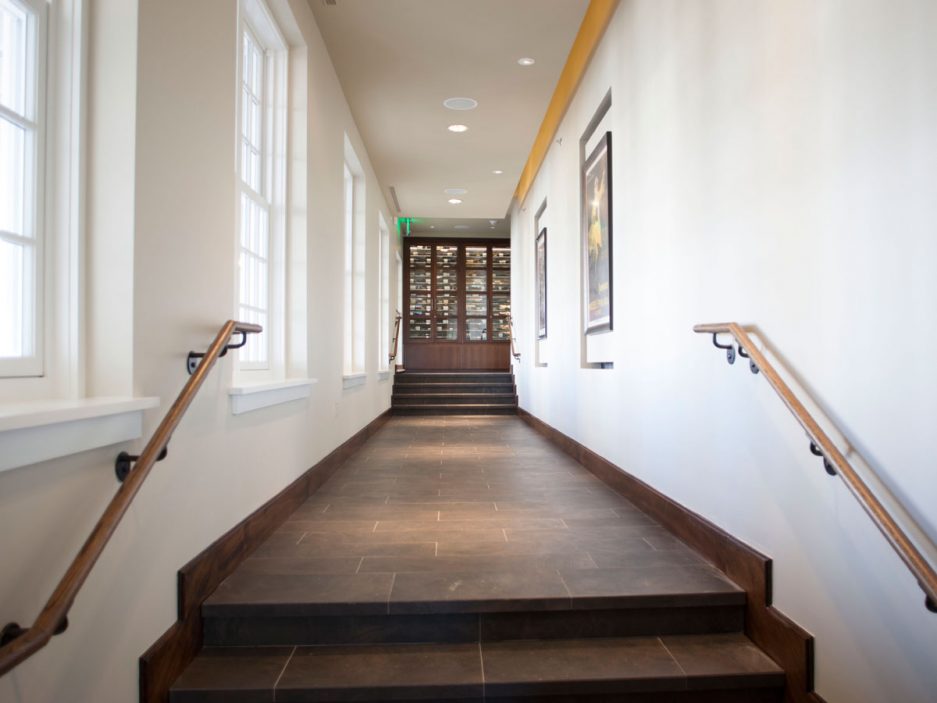 Like Philadelphia Wedding on Facebook
Follow Philadelphia Wedding on Twitter
Sign up for the Philadelphia Wedding newsletter
Getting married? Start and end your wedding planning journey with Philadelphia Weddings' guide to the best wedding vendors in the city.
---