Get Hype! Your Guide to the 2023 Eagles Season
A nip in the air, the nights getting shorter — it's autumn, and in Philadelphia, everybody knows what that means: E-A-G-L-E-S! It's our favorite season of the year, so we're celebrating with a special package honoring the team. There's an examination of Howie Roseman's genius, a timeline of last season's highlights (and lowlights), a rundown of the best hangouts for watching games, a roundup of Birds bling, and an assessment of whether Philly's fans deserve their rotten rep. Enjoy it while we all await the opening kickoff!
Psyched Up: Inside the Weird Minds of Eagles Fans
Are Eagles fans as out of our minds as everybody says we are? You bet — and damn proud of it! So we decided to ask local experts in sports psychology: How'd we get this way? Keep reading.
---
Timeline of a Magical Year
While you wait for this season, here's everything we loved, hated and lived through last year on our way to the Super Bowl — and a peek at what's to come.
2022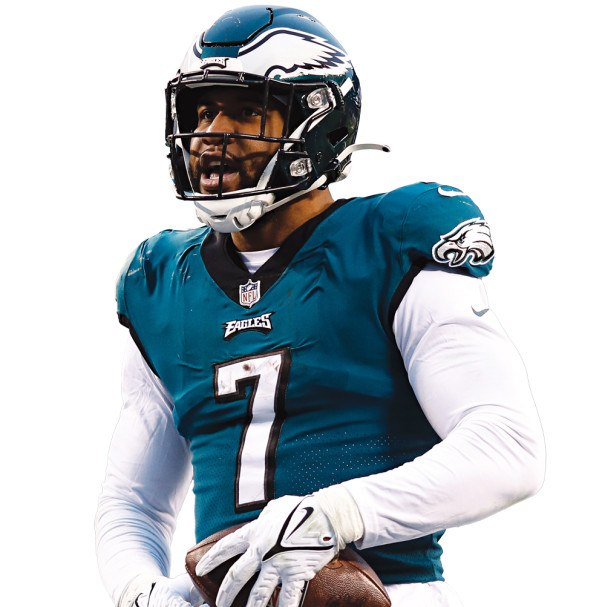 March 4th: Linebacker

Haason Reddick

, a native of Camden and graduate of Temple, signs a three-year contract with the Eagles. He's coming home.
August 12th: The Eagles fall to the Jets in their first preseason game, 24-21, after leading 14-0 at the close of the first quarter — an inauspicious start.
August 27th: Our guys lose to the Dolphins in the third preseason game, 48-10. Jesus help us.
September 11th: In the first regular-season game, vs. the Lions, newly acquired receiver

A.J. Brown

sets a franchise record for most receiving yards in a player debut. He'll go on to set the franchise record for receiving yards in a single season.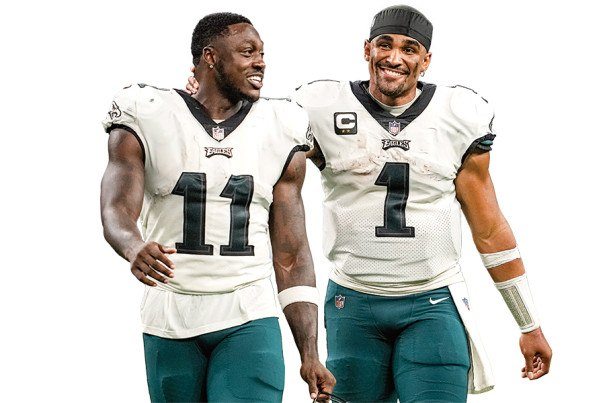 September 19th:

Jalen Hurts

has a breakout game in a 24-7 win over the Vikings, going 26 of 31(!) for 333 yards and three touchdowns.

September

25th: In their first game against former teammate

Carson Wentz

since his trade, the Eagles rack up nine sacks and hold the Commanders to 47 total offensive yards in a 24-8 win.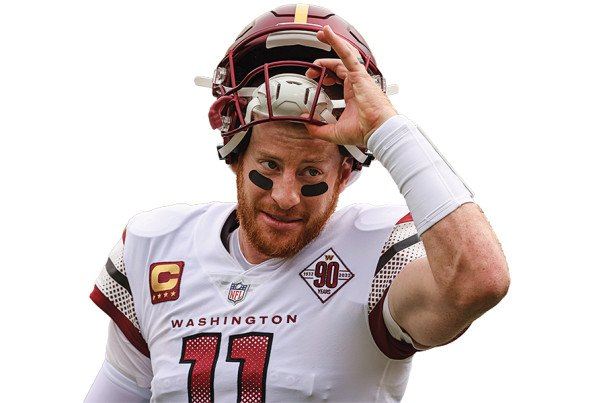 October 16th: A still-unidentified fan

runs out onto Lincoln Financial Field with the team for

the

game against

the Cowboys and

is hustled

away by

security.
October 30th: Leanne Smith and Alex Miller

are shotgunning

while tailgating at

the Linc before the Cowboys game

when he drops to

one knee and proposes. She drops her

Twisted Tea, then

accepts, naturally.
November

3rd:

Pandemonium

erupts as

Philly realizes that because of

a rainout,

t

he

7-0 Eagles' Thursday Night Football

game

against

the Texans

and Game

5 of

t

he

tied-up Phillies-Astros World Series are on the same

night

— at

the same

time.
November 14th: The Commanders under

Taylor Heinicke get revenge, winning 32-21 to end an

eight-game Birds win streak.
December 2nd: "Christmas

(Baby

Please Come Home),"

the

first single from

A Philly Special Christmas

, starring Jason Kelce, Jordan

Mailata and Lane Johnson, drops.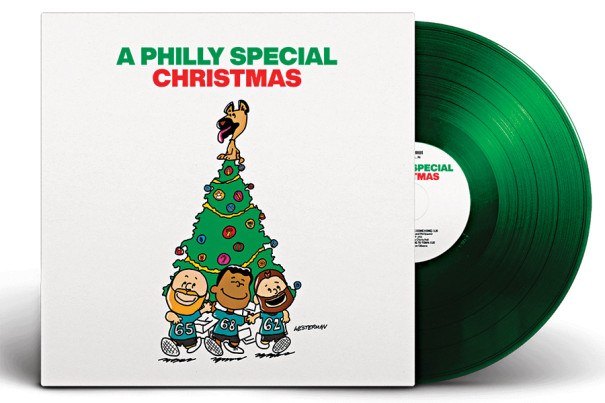 December 4th: Rookie

punt

returner

Britain Covey

has

three 20-yard-plus returns and 105 total

yards

in

the Birds' 35-10 win over

the Titans.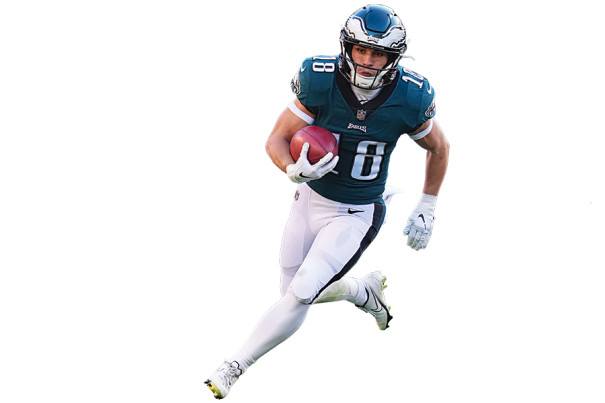 December 24th: The

Eagles

lose 40-34 to the

Cowboys in a Christmas

Eve game in which Gardner Minshew subs

at QB for Hurts, who'd sprained his shoulder the

prior week against the Bears.

It's the team's

first and

eventual

only road loss of

the season.
2023
January 1st:

They

lose again on New Year's Day, to the Saints, 20-10. Everybody's New Year's resolution: no

more holiday games!
January

8th: Ace

kicker

Jake Elliott

goes five-for-five on

field

goals

in the regular-season finale as we beat the Giants, 22-16, and win the

NFC East

for the first time since 2019.
January 27th:

Asked

by reporters how much moolah he'll spend

on a Super

Bowl parade

if the

Eagles win, Mayor Jim Kenney laughs and

says, "I'm

on my way out, so I'll spend

whatever they want."
January 29th:

We

decimate the 49ers, 31-7, in the NFL Conference Championship, with two TDs from Miles

Sanders and one each by Hurts and Scott. New Yorkers

piss their pants when

they see

the Empire

State Building

lit up in Iggles green

after the game.

February 12th:

Super Bowl

LVII. We all

know

how that

ended. What, you need reminders? Andy

Reid's Chiefs beat

us,

38-35, despite Hurts's 304

throwing yards, the fact we were up 24-14 at halftime, and

our having the

most points ever scored

by a losing team in the Big

One. You

asked

for it.
March 10th: Jason

Kelce signs on

for one more year.
March 15th:

Fletcher Cox

signs on for one more year.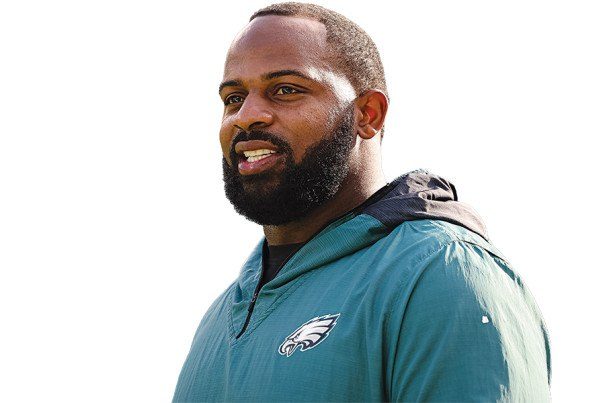 April 6th: The half-and-half

outfit Donna

Kelce wore to watch son

Jason face off against his brother Travis in Super Bowl 23

— the first

time two

brothers

have

ever

done so — is enshrined in the NFL

Hall of Fame.
April 29th: The Eagles trade a 2025 fourth-round draft pick with Detroit for a Philly native and St. Joe's Prep product, running back D'Andre Swift. He's coming home, too.
September 10th: First regular-season game, away against the Patriots, 4:25 p.m.
---
Howie Roseman's Unlikely Journey to Becoming the Best Exec in the NFL
The architect of the 2023 Eagles is perhaps the most unlikely, unexpected story in sports. Keep reading.
---
Eagles Jewelry for the Philly Fan Who Has Everything
Some game days, even an elusive kelly green jersey isn't enough of a sartorial flex. These are the days you need to sparkle — to make your friends stop and register that, yes, you dropped hundreds to proclaim your fandom in silver and gold. Understated need not apply; elevate your style with these Birds baubles. Keep reading.
---
Screen Plays: Where to Watch the Eagles
Where to catch the Birds this fall, in Philly and beyond. Keep reading.
Published as "Welcome to Birdland" in the September 2023 issue of Philadelphia magazine.