Guides
A 2023 User's Manual to Dating Apps
Breaking down how to fall in love online (or just have sex tonight)
---
What it is: The dating app that brought "swiping right" into the mainstream. Since its launch in 2012, the app claims to have facilitated 65 billion matches. This is one of the original dating apps for casual hookups and flings and, likely, the origin story for several people in your life who got married in 2021.
How it works: Specify your preferences for age, gender, and location proximity. To start chatting, users must swipe right on each other.
What single Philadelphians are saying: "Tinder is all fucking. And also, it's like finding a needle in a haystack. For guys, if I see too many mirror selfies or just too many photos that are taken with filters or things like that, like, it's immediately no. I've dated women on Tinder as well. But I find it's hard for me to initiate conversations there." — Simone, 28
"Tinder has just been around forever and is more queer-inclusive than ever." — Ethan, 28
What it is: The dating app with a so-called mission to be deleted. Hinge encourages users to share (often extensive) biographical information about themselves — everything from religious preferences to career and education details — and requires them to fill out prompts. Expect to see virtue signaling, dogs, fitness buffs, and a lot of "Go Birds."
How it works: Instead of "swiping right" on another profile, users must "like" someone's specific prompt response or photograph to signal they're interested in matching. Users often comment on that prompt or photograph as a way to kick-start conversation.
What single Philadelphians are saying: "Hinge is more earnest, I'd say. You really get out what you put in with any app, but Hinge makes you put more effort in. When looking at people, you can 'like' or comment on any of the above, which opens the door for so many avenues of connection beyond just physical attraction." — Ethan, 28
"With Hinge, the profiles give me enough information that if I can't think of anything I'm interested in from their profile, I know it wouldn't be a good match." — Marshall, 30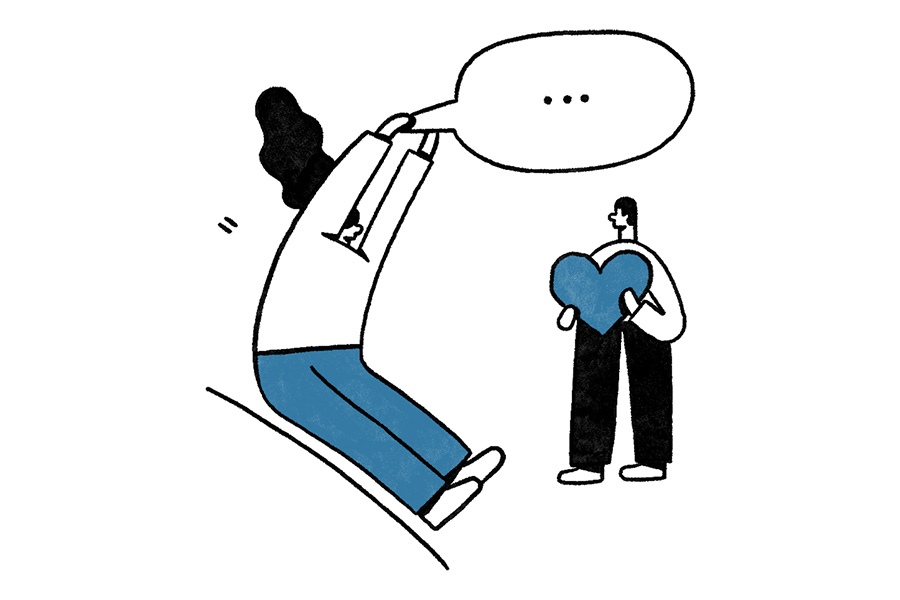 What it is: An app designed to encourage women to make the first move in heterosexual match scenarios.
How it works: Users upload six photos, fill out a basic biography, and often connect their Instagram and Spotify profiles. In heterosexual matches, women are required to initiate conversation within 24 hours or the match expires. In same-gender matches, either user has the power to make the first move within the first 24 hours.
What single Philadelphians are saying: "You see more information and personality. I like that women have the opportunity to initiate conversation. Conversations go by more organically. I find that I'm able to build more meaningful relationships that are platonic through this platform." — Will, 25
"I hate that for Bumble, I have to be the one to initiate every convo." — Eve, 28
What it is: A sex-and-kink-positive dating app that was founded in London in 2014 but has only gained traction in Philly in recent years. Though Feeld is popular with non-monogamous couples and individuals, the app is designed to be a "non-prescriptive" space for users to explore sexual and romantic relationships of all kinds.
How it works: Build a profile and choose from 20-plus sexual and gender identities. Feeld users list their sexual preferences and interests in their bios, often employing fake names. Once two users match, they can chat and exchange photos in the app. Couples have the option to pair their profiles and use Feeld together.
What single Philadelphians are saying: "Feeld is pretty lawless by virtue of being newer. It's marketed toward poly folks, but because it's inclusive of lots of different people seeking atypical approaches to intimacy, it attracts a whole spectrum of kink enthusiasts. This makes it kind of tricky, because everyone is looking for something different." — Ethan, 28
"Feeld feels more niche. Because it's more kink-focused, to someone not actively involved in the kink community it can feel almost like you're trying to get into this exclusive club. Either that or couples looking for a third, which: fun, but exhausting to navigate." — Rafael, 38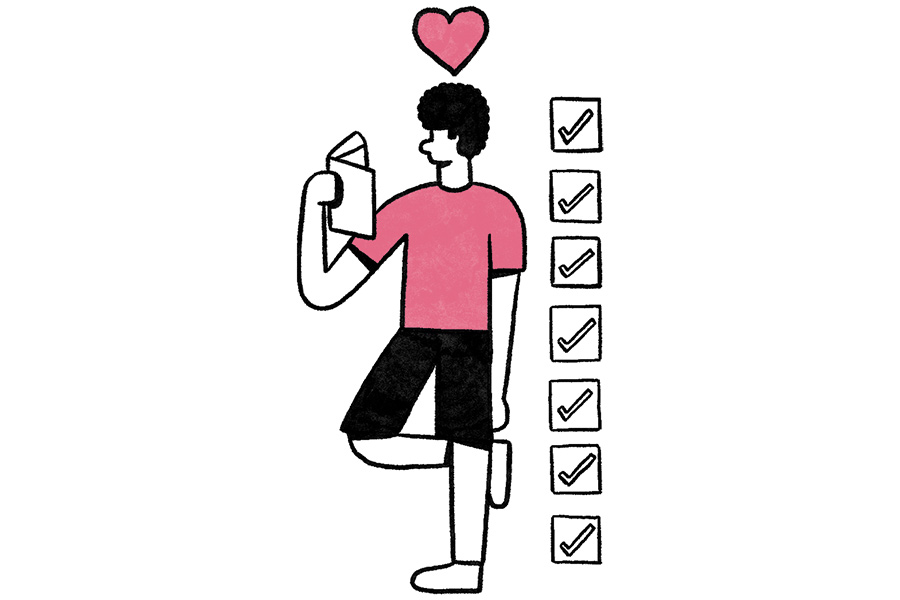 What it is: OkCupid began as a dating website in the early aughts and launched its app platform in 2011. The company — which is owned by Match Group, the parent company of Tinder, Hinge, The League and more — claims to be the only dating app that offers thousands of question prompts for users to choose from.
How it works: New users answer an extensive multiple-choice questionnaire to begin their matching process; the app encourages users to answer between 50 and 100 questions.
What single Philadelphians are saying: "I used it in my 20s. It's just, like, a more serious dating app. But when I got back on in my 30s, during the pandemic, it seemed like no one was really on it. There were no interesting people." — Maria, 34
"I've used OkCupid but have found it more intense and relationship-escalator-oriented than other dating apps." — Rafael, 38
What it is: An exclusive app for "the overly ambitious," a.k.a. high-earning, career-oriented professionals looking to date other high-earning, career-oriented professionals. To join the app's waitlist, users must authenticate their accounts by connecting their LinkedIns — that tells you pretty much all you need to know.
How it works: Once accepted as members, users receive daily "prospects" based on their preferences. If two users match, they get a "home run" notification and can choose to chat within the app.
What single Philadelphians are saying: "If Raya is elitist in that it's for celebrities or people who have so much money and want to throw it in your face, The League is elitist in that it's for people who are like, 'I've got a PhD in fucking neuroscience' — or finance bros." — Simone, 28
What it is: A queer dating app that was founded in 2009 primarily for gay and bisexual men, along with gender-nonconforming people looking for hookups.
How it works: Grindr sorts users by distance and organizes profiles in a grid view. Users can tap into an individual profile to see more photos, chat, video call or share locations.
What single Philadelphians are saying: "If I'm looking for a serious partner, Grindr is not my go-to. But, that being said, if I look back, my most serious relationship was a man I met on Grindr. So I think it really comes down to how you use it. He lived a block and a half from my apartment, we started hooking up, and I was like, 'Wait, I kind of like you.'" — Brian, 27
What it is: Raya is the so-called "celebrity dating app." New users must apply with information about their jobs as well as upload their phone contacts. In order to be approved, you have to be referred by current members. Raya is one of the few mainstream dating apps that require all users to pay a monthly fee, rather than offering a free base-level membership. Raya's basic membership costs $19.99 per month.
How it works: Once you're in, you can choose to match with Raya users in locations outside of Philadelphia. Also, Raya geotracks members and shows real-time locations on a shared map. If that makes you uncomfortable, turn this feature off immediately.
What single Philadelphians are saying: "I got wait-listed last summer. I don't know anyone who uses it. I would guess a lot of Philly influencers do. From what I understand, the easiest way in is knowing someone else who got in. So it's like chicken or the egg: Where do you begin?" — Brian, 27
"I went through the whole process of applying and getting accepted, only to find out that you have to pay $19.99 a month to use the app. I didn't even make the investment of paying for it, because I didn't know if I would like it. I only wanted to go on Raya because my friend was like, 'I'm talking to Blue's Clues Steve on it.'" — Simone, 28
Names have been changed to protect the horny.
How the Hell Else Do I Meet Someone These Days?
Believe it or not, speed dating still exists. The Rook in Manayunk, Lilly's Ferry in Old City, and Meyers Brewing Company in Fishtown all host regular events for singles.
Sit in the park (or at a coffee shop or bar) and read a book. To the onlooker, you'll appear to be a mysterious and literate person and therefore very date-worthy.
Punch Buggy Brewing Company in Kensington hosts monthly "Pitch-A-Friend" nights where a lineup of Philadelphians gives three-minute slideshow presentations about why their eligible single friends would be fantastic to date. The event is advertised to those who are "single and sick of swiping." Pitching spots tend to fill up about a week ahead of the event.
"Date Him Philly" is a Facebook group where Philadelphia women recommend local men for other singles to date. The group has around 8,000 members. You can think of this as the opposite of the Facebook group "Are We Dating The Same Guy?"
Instagram. Have you heard of it?
>> Click here to return to How Philly Dates Now
Published as "Appetite for Seduction" in the June 2023 issue of Philadelphia magazine.
---
---