Why We're Walking Out: These Students Are Done With Your Guns, America
Here's what they have to say about gun culture, school shootings, and Wednesday's national school walkout.
---
On Wednesday morning, students across the United States will participate in a national school walkout that was announced in the wake of the Parkland school shooting in Florida. We spoke to several student-organizers from the Philadelphia area to find out the steps they're taking to make the world a better place.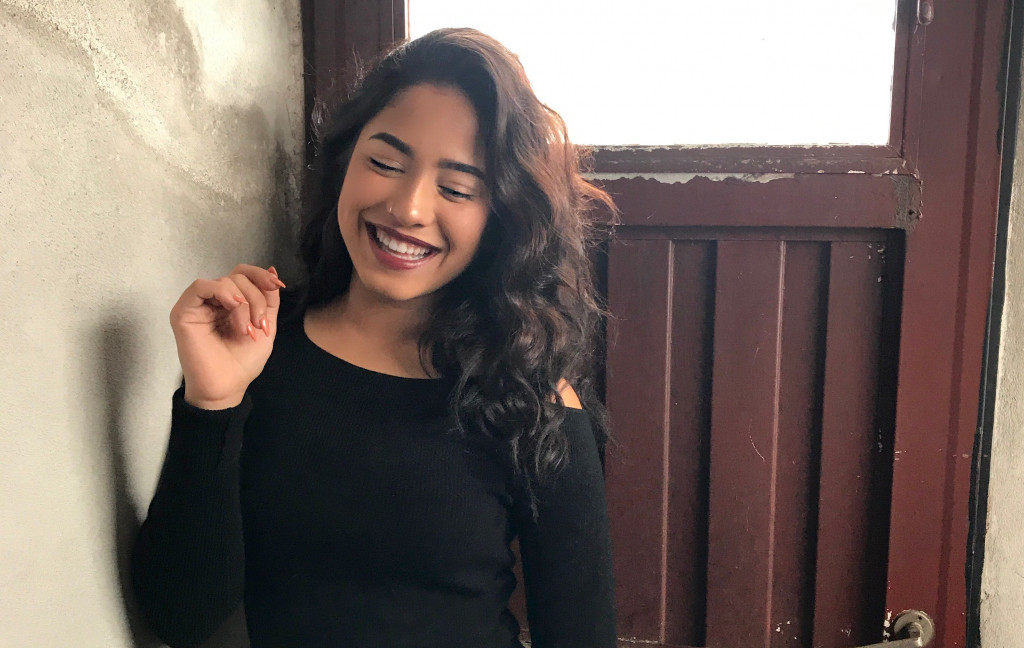 Alanis Schwarzler
Senior, Arts Academy at Benjamin Rush
Why this is all happening now: "Because so many young people like me have lived through these shootings and we know it isn't normal. We are saying 'Enough.' A lot of people underestimate the power of social media. We're using it as a platform to speak against what's going on, we're connecting with other people. Don't count us out just because we're kids. We know what we're doing. We're not just whining. We're trying to change the country because we are the future."
What gun culture in the USA should look like in 10 years: "I don't support guns at all. We don't need them. I was born in Argentina, where guns are much less accessible, and there is less gun violence. We need good regulations and not just a quick mental health check that lets me go buy 20 semiautomatic weapons."
On arming teachers: "Totally ridiculous. Help teachers buy pens and paper and the other supplies they need. Not guns."
What she says to people who disagree with the national school walkout: "That's fine. If you don't want to support our ideals, you need to come up with something better. There's obviously a problem. So solve it."
---
Nafir Royal
Junior, Freire Charter School
Why he's participating in the national school walkout: "Because thoughts and prayers and condolences are not enough anymore. People are ignorant. We need action. There is power in numbers."
Whether he wants to repeal the 2nd Amendment: "I personally think that guns are necessary as a means of protection. But it needs a revision. It was written when it took a solider five minutes to reload a gun. People who should not have access to guns should not have access to them."
What his school is doing on Wednesday: "We decided that 17 minutes of silence is not enough. So we are writing down the names of the people that we lost to gun violence in our community and going to Rittenhouse Square to read them."
Whether this proves that his generation is not apathetic and disengaged: "There is a small percentage that is foolishly apathetic. It's true. But teenagers are now more involved than ever. The future is in our hands, and if we don't fix it, who will?"
---
Grace Del Vecchio
Senior, Central High School
Why this is a uniquely American problem: "Gun culture has become normalized. I live in Philadelphia. I hear gunshots all around my neighborhood. That's normal. I don't think about it. This shouldn't be like this."
How she got involved in the national school walkout: "I'm in multiple positions of leadership at my school, and I'm on the Superintendent Student Council under Dr. Hite. We all came together in solidarity. This is a whole-school event. Every single person is encouraged or welcome to participate."
What she'll be doing at the walkout: "I'm talking about one of the girls that died: Jaime Guttenberg. She was 14, her favorite color was orange, she was a beautiful and accomplished dancer."
What happens the day after the walkout: "That's what's really important: not letting this conversation die. I'm going to continue to bring awareness to my fellow peers, my community, bring awareness of what is happening. We will move together as a community to take steps forward. I want to think I am part of a generation that is proactive and sympathetic and that will make things happen. This movement flies in the face of the stereotypes of apathy and the teenagers who fulfill them."
---
Luvonda Fuller
Junior, Franklin Learning Center
Why she's getting involved now: "I saw that video from Florida and I knew this is what I needed to do. If we don't stand up, we could be next."
What needs to change: "We need stronger background checks. We need to take away these ridiculous accessories like bump stocks. And you need to be 21 to buy a gun. The gunman in Florida was 19. You can't even drink in Florida when you're 19."
Whether she's witnessed gun violence: "When I was in fourth grade and living in Kensington, there were a lot of shootings in the neighborhood. One day, I was coming home from school, and I saw my mom on the street holding a boy who had been shot. He died right there."
What her school can do to help: "I understand that we need to learn about history. I understand that we need to learn about English. But we also need to learn what's going on around us. We need to wave it in their faces to get them to talk about what's happening around us and to us."
---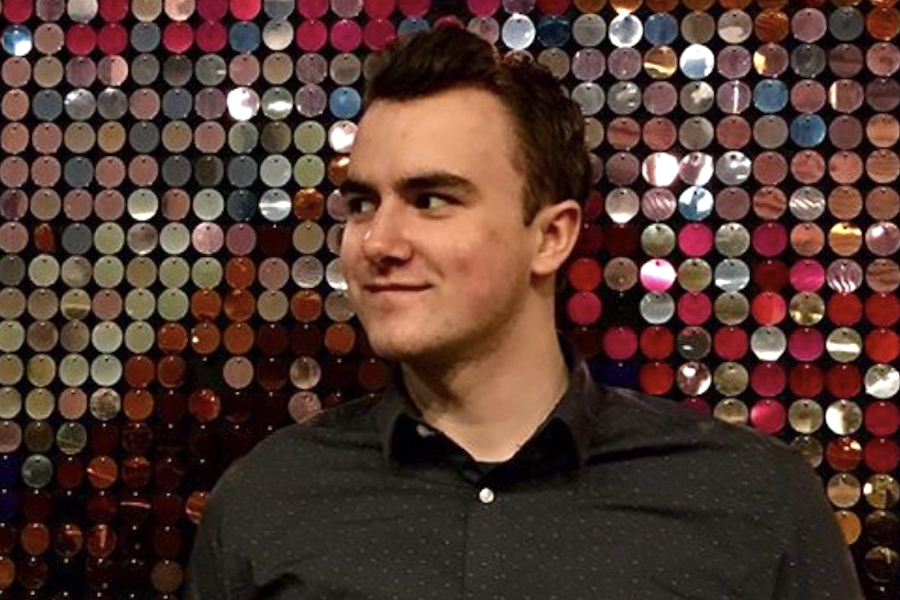 Saras Perry-Anderson
Senior, Friends Select
How America is different from other countries:: "In the U.K. and Australia, most cops don't carry guns. They don't want to. They realize it leads to more violence. Here, everybody carries guns. Nothing has changed. The NRA is pushing for more gun rights and ignoring the voice of so many of us who want stricter gun control."
On repealing the 2nd Amendment: "Well, we can't change much without repealing the 2nd Amendment. They say, Oh, we have to defend ourselves against the government. Are we really going to have a coup against the government? There were militias of people in the South who would go around with guns and police groups of slaves because there wasn't a government organization in place to stop a slave revolt. So here you have citizens, under the 2nd Amendment, going around and policing groups of slaves, keeping this large group of people from having any chance of having any rights."
Whether that means no one should have guns: "Maybe it's changed to the right to defend yourself and maybe have a small gun. There's no reason for any ordinary citizen to have military-grade weapons. I'm 18. I could go buy the same guns the Las Vegas shooter had. No one would stop me. There is something fundamentally wrong with that."
What he thinks about the fact that it's harder for him to drive a car than buy a gun: "If I want a car, I need insurance, a license, and I pay really high fees for certain things that discourage carelessness. We need to work to control this in the same way."
---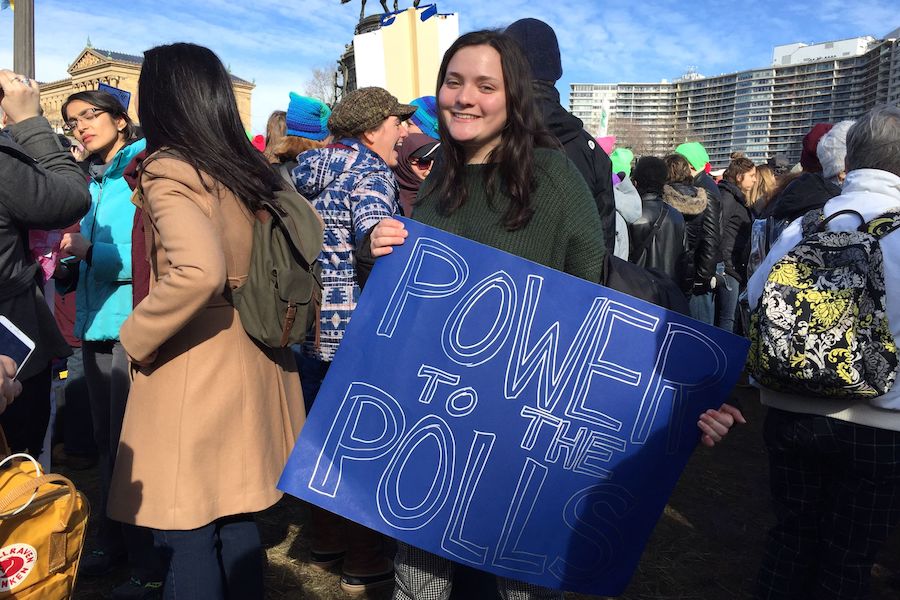 Mimi Halpern
Freshman, Lower Merion HS
Why she's gotten so involved after this shooting: "The kids in Parkland elevated it to the next level. Seeing them do what they did showed us all that we could do it at our own schools."
What her national school walkout will look like: "We're going to take a lap around the building with chants and posters. Then we'll gather together and a lot of really incredible students will share speeches. And then we'll have a time for action with three different stations. Eligible students can register to vote. We'll have another station talking about gun control. And the third station will be about contacting legislators."
How she'd feel about her English teacher packing a pistol: "It's horrifying. Our teachers don't even know how to work projectors. I would not feel safe. At all."
What her parents think of all this: "They're really proud of me. They've always been really good at letting me have my own opinions and allowing mine to differ from theirs."
---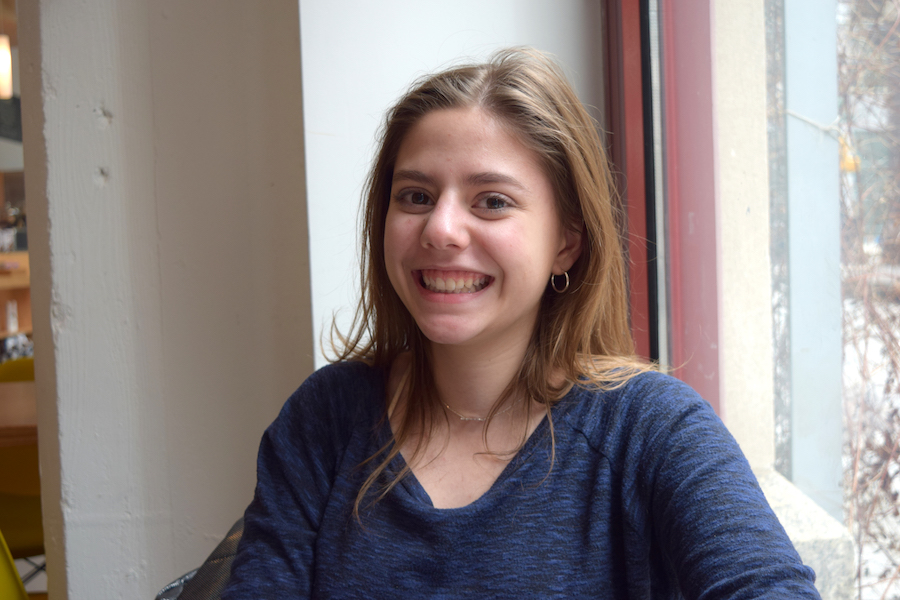 Anna Holemans
Junior, Friends Select
How she got involved in the national school walkout: "I'm a women's rights activist. I do a lot of work for equal rights. And I saw an opportunity here to advocate against gun violence and support anti-gun legislation. Specifically, I am supporting the Flake-Feinstein bipartisan bill to raise the legal age for gun purchases, the prohibition of the possession and transfer of certain accessories, and better background checks."
Whether she wants to take all of your guns away: "Where our country is right now, it would really be impossible. But this is a good first step. We need to educate people about gun violence."
Why her generation might be the one to actually change things: "We were the ones who have really grown up with this issue. These shootings have increased over our lifespan, and my generation is now at an age where we can all be active and actually do things, advocate."
What her school is doing on Wednesday for the walkout: "We'll go to City Hall for silent reflection. Then we'll have a two-minute introduction and anybody in the community can speak. We're Quaker."
---
---