PHOTOS: Eagles Fans Will Climb Literally Anything
---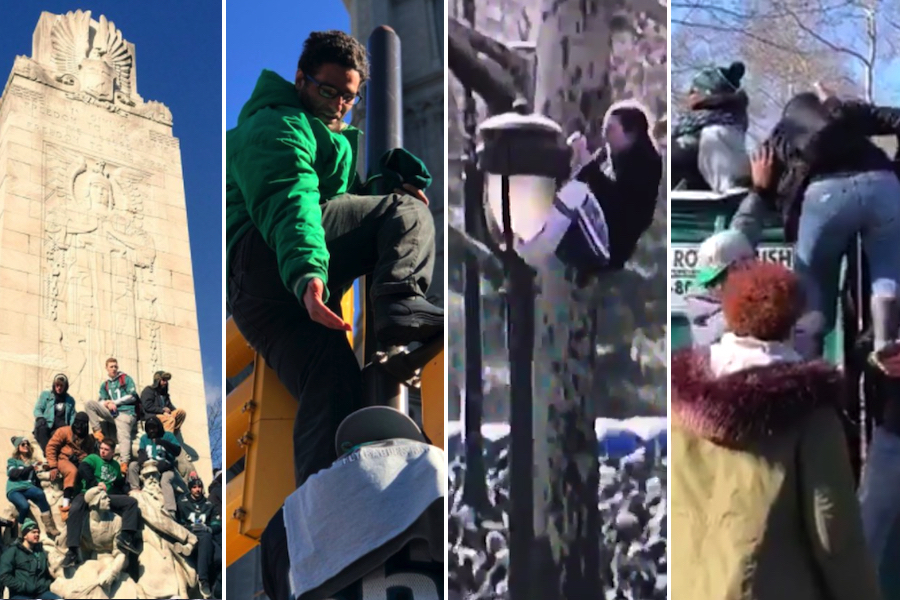 We all knew Philadelphians were skilled greased-pole climbers.
Perhaps lesser known until the Eagles Super Bowl parade, however, was that Philadelphians will climb literally anything. Bus stations. Hotel awnings. Famous art museum buildings. Trees. Porta-potties.
Some of us are more skilled than others, perhaps:
find my wife please pic.twitter.com/L315fznbIO

— CK (@cranekicker) February 8, 2018
We're a little worried about this climber in particular, although we're told that the person was unharmed:
But mostly we're just amazed at the amount of people who conquered various heights yesterday.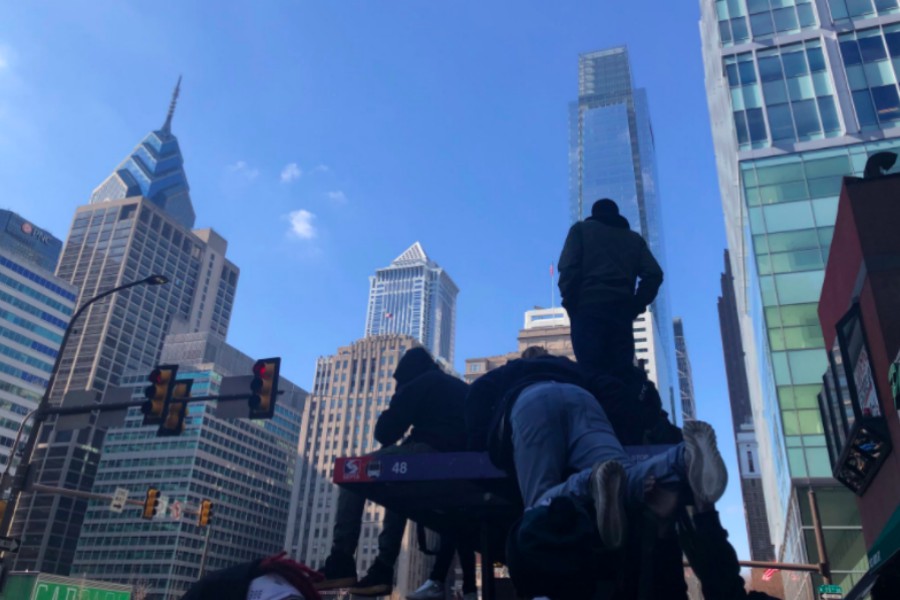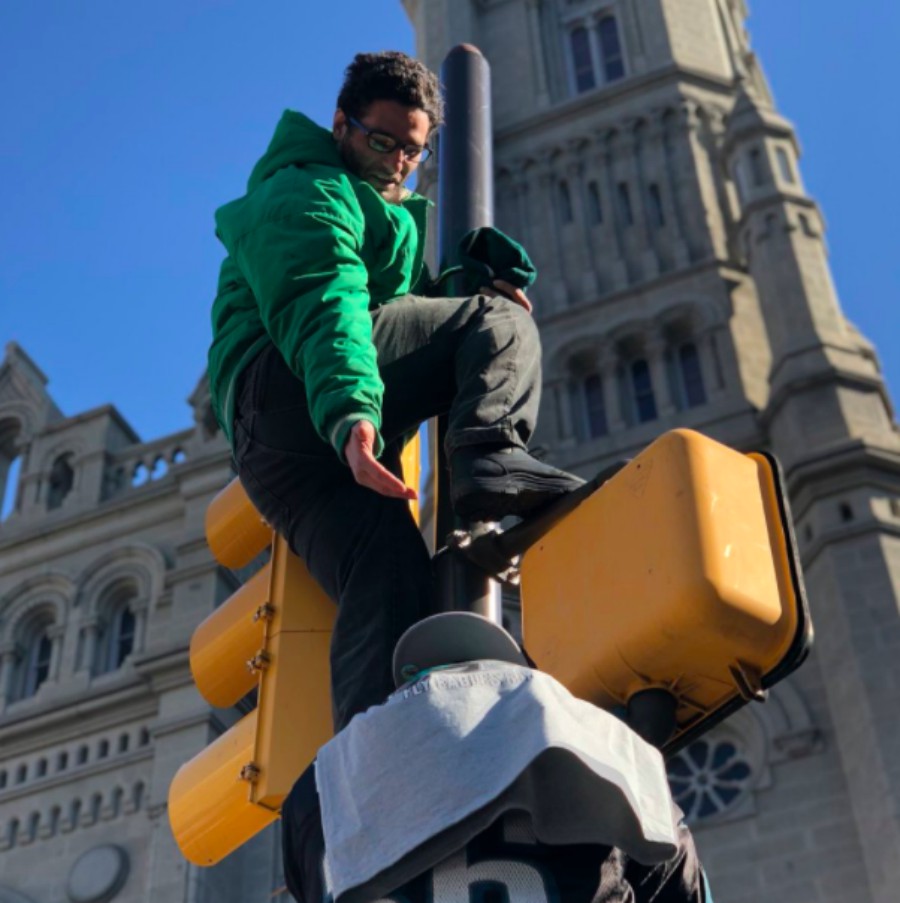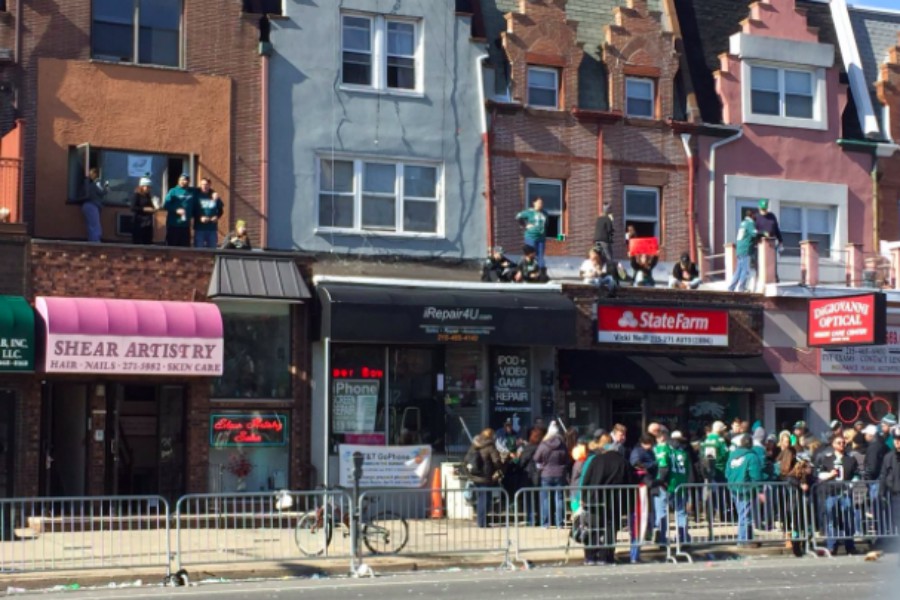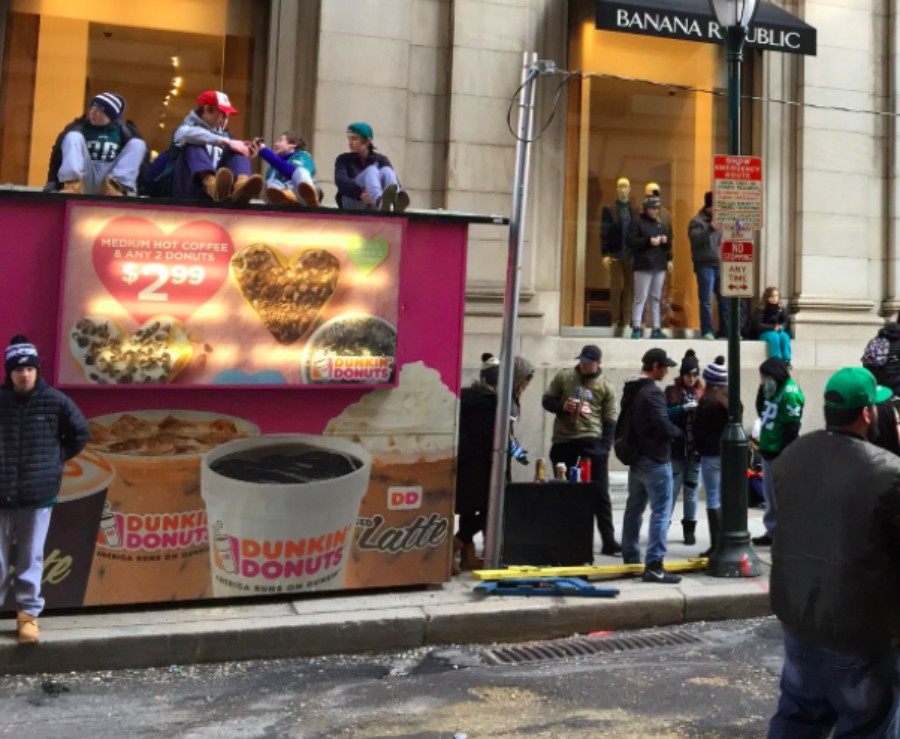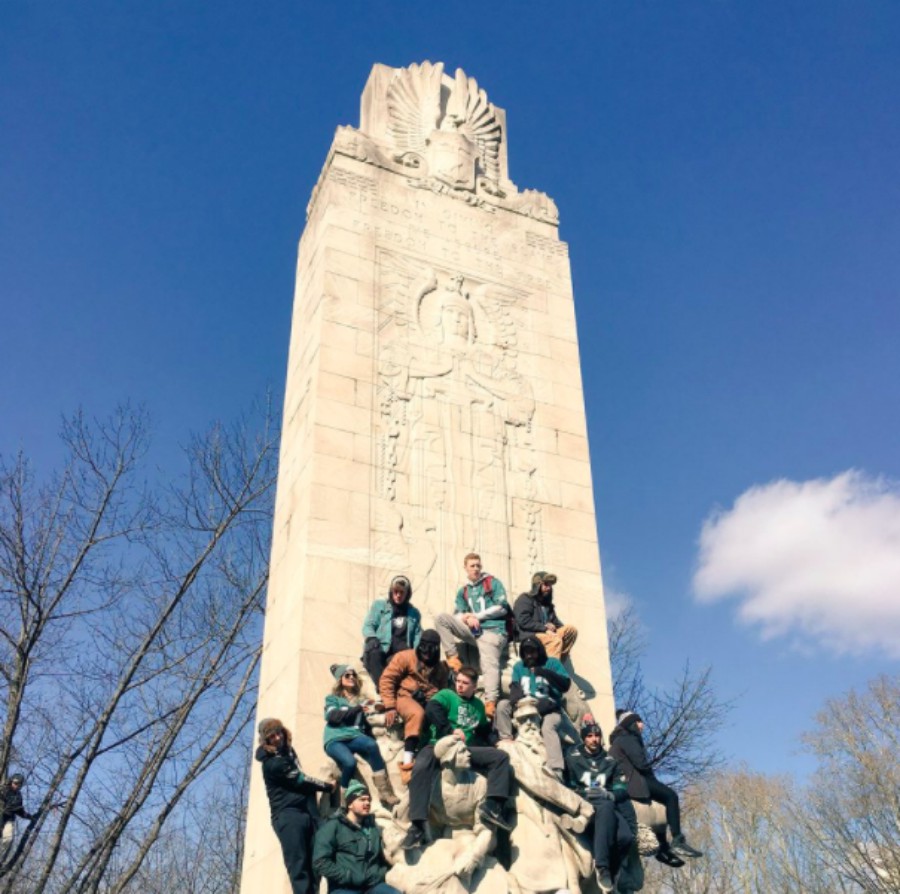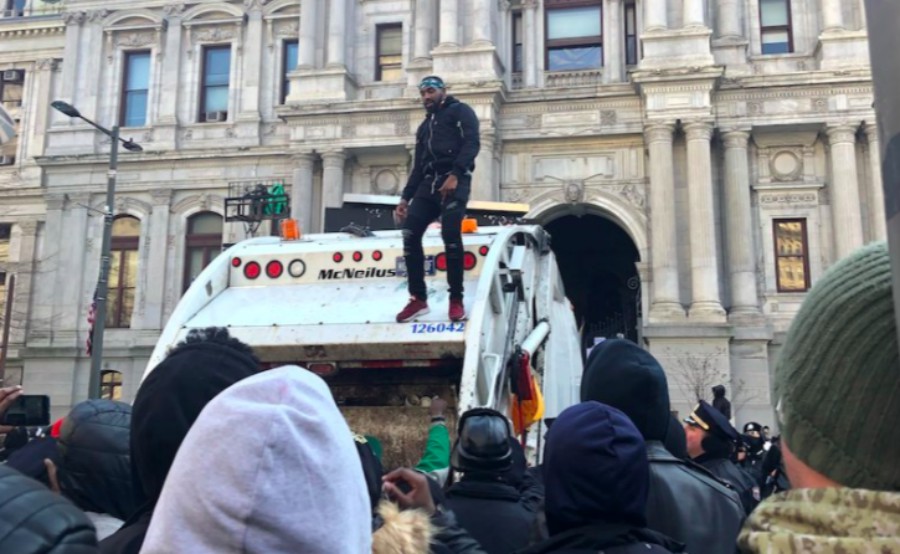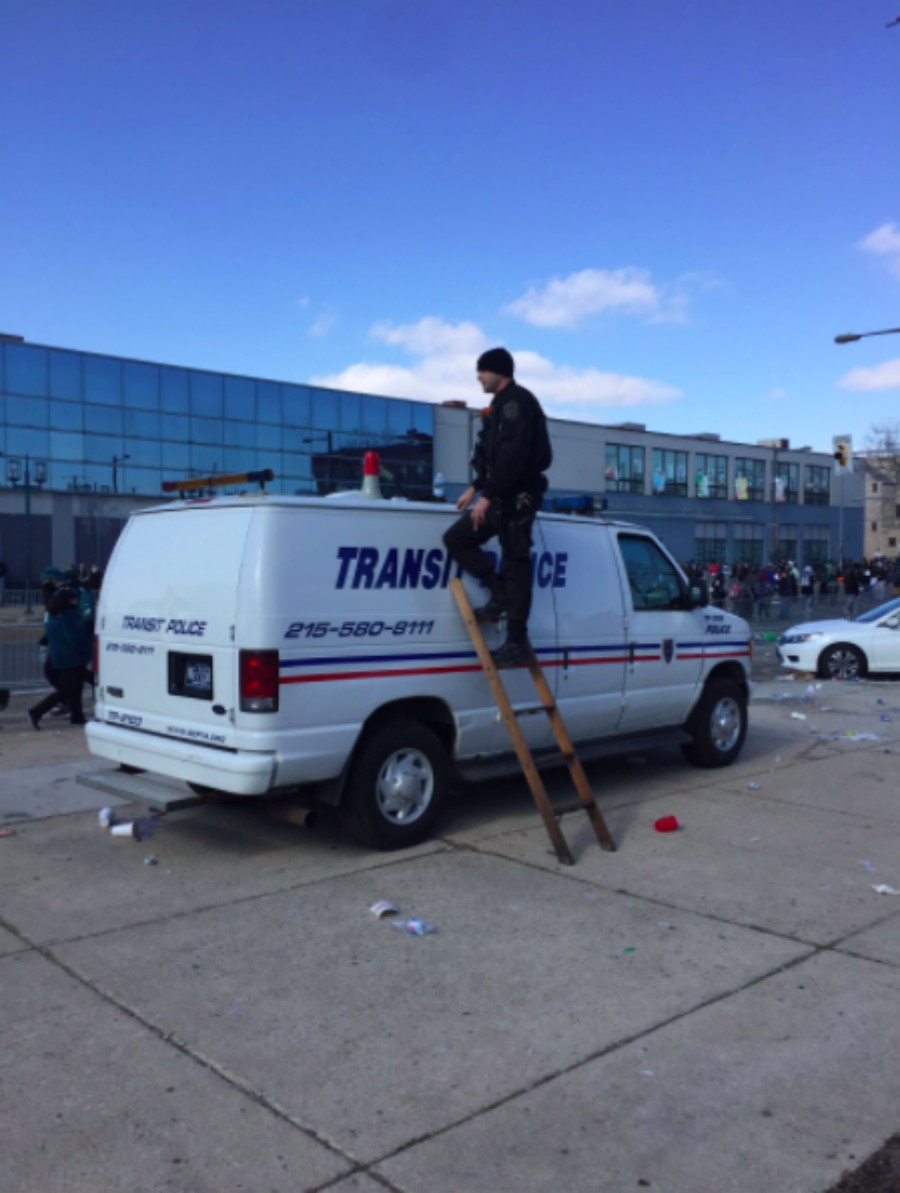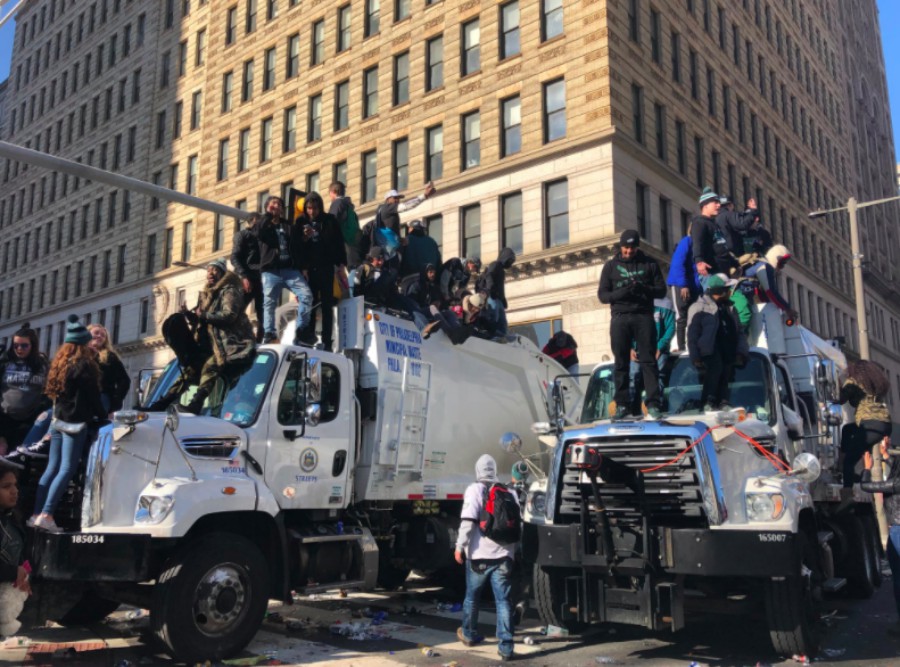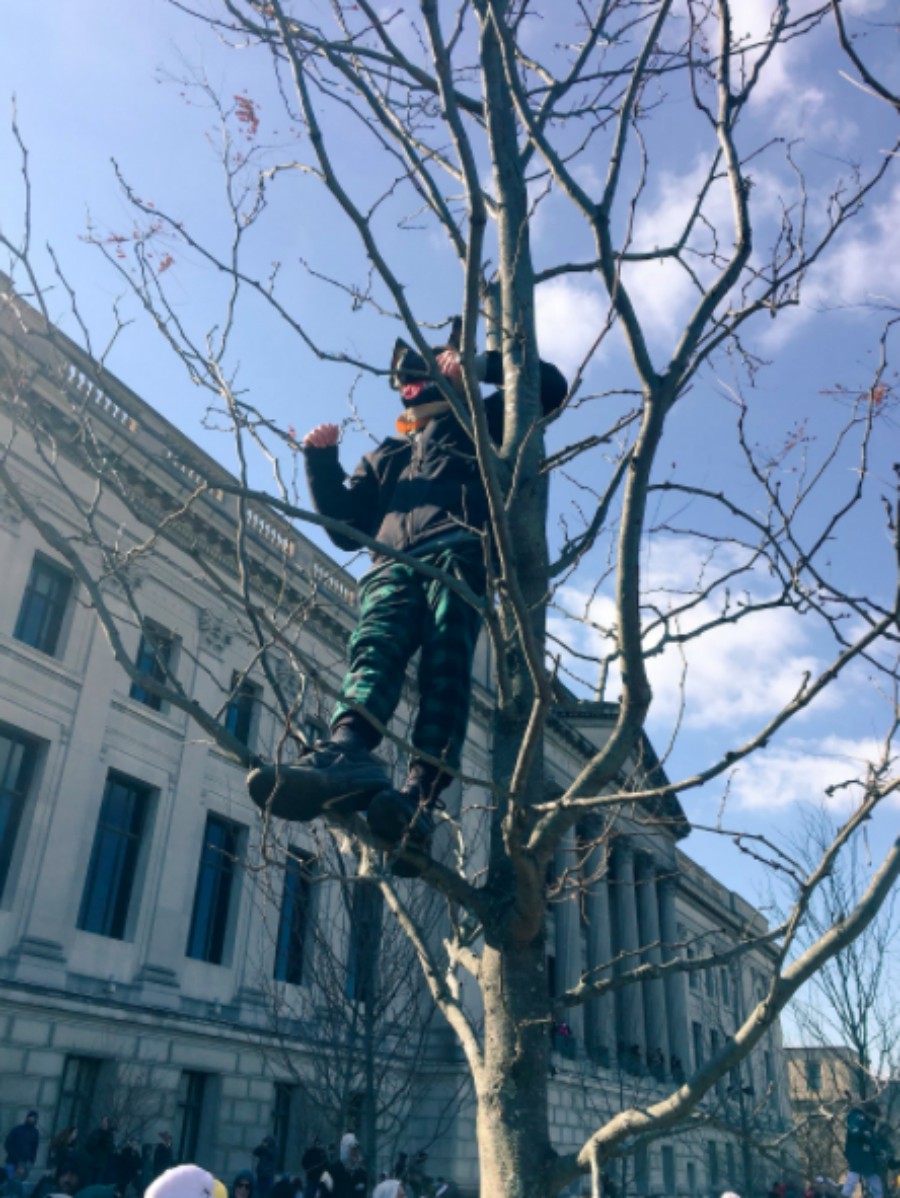 Here's one for you, @PhillyMag. Teenager climbing the Union League Of Philadelphia to see the passing parade buses and teetering on a narrow ledge, above dozens of people shouting at him to get down. #FansStandingOnTopOfThings #EaglesParade pic.twitter.com/9pQ4Hv5UnJ

— NMMan (@NMMan) February 8, 2018
#FansStandingOnTopOfThings. 8 stories up, out on the ledge pic.twitter.com/RUCA9PjWeU

— kathleen klinger (@kathk567) February 9, 2018
Beast mode @nomynameistyler #FansStandingOnTopOfThings pic.twitter.com/vEspowf7TJ

— Christopher Woods (@kingcwoods) February 8, 2018
#FansStandingOnTopOfThings #eaglesparade pic.twitter.com/GNYRnuG3fA

— justjo (@justjo1002) February 8, 2018
Late but just noticed #FansStandingOnTopOfThings was a hot hash during yesterday's #EaglesParade. #FlyEaglesFly #Eagles #SuperBowl52 pic.twitter.com/yTmncM0gyh

— Jim MacMillan (@JimMacMillan) February 9, 2018
#FansStandingOnTopOfThings
This bus is filled with cops pic.twitter.com/JGDssj3IwY

— Tj Seningen (@tj_seningen) February 8, 2018
#FansStandingOnTopOfThings #EaglesNation #eaglesparade pic.twitter.com/PMs48CCW3L

— Rags ❕ (@_smokedogg) February 8, 2018
Philly has an obsession with climbing things. Crap, What could go wrong? Eagles parade pic.twitter.com/RzZUM5Ziqi

— PhillyChitChat (@HughE_Dillon) February 8, 2018
---
---