Sidewalk Safety, Salary Secrecy Bills Help Close Out City Council's 2016
It was a quiet season for Philadelphia's City Council. Here's what happened at the year's final session on Thursday.
---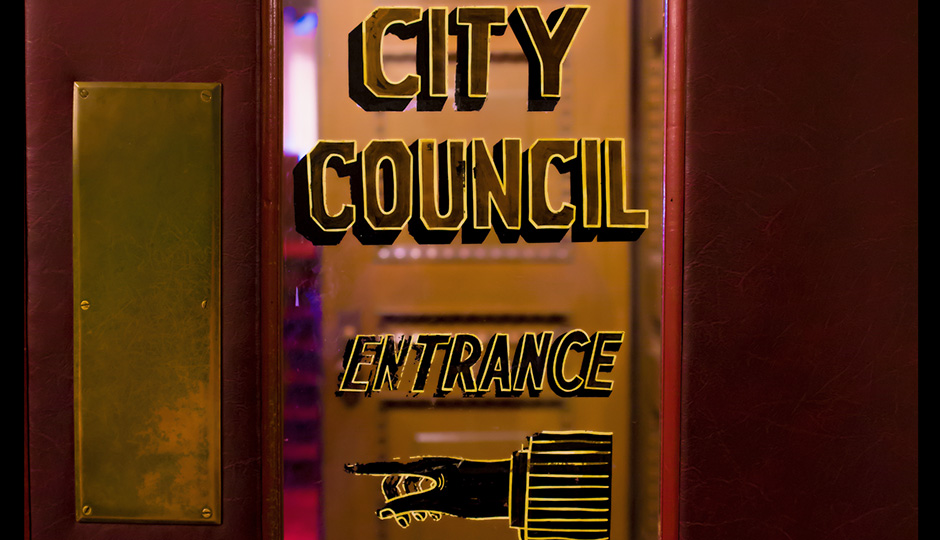 City Council wrapped up its fall session on Thursday in much quieter fashion than the spring, when Council members were debating details of Mayor Jim Kenney's proposed soda tax until the very last minute.
The scuttlebutt about the last few months in City Council, as Ryan Briggs wrote yesterday in City & State, is that legislative business was overtaken by the presidential election — and if you're somebody who thinks Council passes too many laws, you could see that quiet as a good thing. But Council did manage to pass a handful of important bills and get started on more legislation for the next session. Here are a few.
Salary Secrecy
Council passed a bill on Thursday that would prevent employers from asking job applicants about their salary history. The bill is meant to work against the perpetuation of pay discrepancies that hurt women and people of color, according to the sponsor, Bill Greenlee. Employers should base their compensation offers on what they believe the job is worth, Greenlee told the Inquirer, and not what the applicant has earned at previous jobs. Mayor Kenney plans to sign the bill, according to the Inquirer.
No 'Conversion Therapy' for Minors
Councilman Mark Squilla introduced a bill on Thursday that would outlaw "conversion therapy" for anyone under the age of 18. Conversion therapy is a practice that is meant to change a patient's sexual orientation. It has historically incorporated a variety of medical and psychological treatment methods. The American Psychological Association says that conversion therapies have not been proven to be effective or ineffective, and frowns on any practice that assumes that homosexuality or bisexuality is something other than "a normal and positive variation of human sexual orientation."
"This bill sends the necessary and clear message to all Philadelphians that 'conversion therapy' is a deceptive term for an unacceptable practice that employs psychological abuse, rejection and shame. No young person anywhere, and certainly not in Philadelphia, should be subjected to torture for who they are or who they love," Squilla said in a press release.
Low-Bid Contracts
Council approved a bill that would let the city select the "best value" rather than the lowest bid when giving out contracts, as City & State reports. Council sponsors, including Bobby Henon, say the bill gives the city flexibility to choose a contractor who will provide the best work at the best cost, rather than requiring it to choose the contractor whose bid is simply the lowest. In an op-ed in the Inquirer, former deputy managing director Jay McCalla said the bill could open the door for cronyism and back-room deals, while the lowest-bidder requirement keeps contracting above board. Henon and other Councilmembers believe it's a necessary reform. Even with the change, the city will still be able to use "lowest responsible bidder" as a contract option, with "best value" being used in an estimated 5 percent of contracts initially, according to Henon's office. The proposal will require a change to the Home Rule Charter and the approval of voters.
Sidewalk Safety
PlanPhilly reports that councilmembers Mark Squilla and Helen Gym introduced a bill meant to improve sidewalk safety. Before he was mayor, Jim Kenney sponsored a law that requires developers and contractors who are seeking sidewalk-closure permits to first demonstrate that a covered sidewalk is not feasible. The new bill extends that requirement to partial sidewalk closures. It also requires applicants to explore other protected-sidewalk possibilities if a covered walk is not possible.
"There needs to be an incentive for pedestrian safety and there needs to be a disincentive for blocking both sidewalks and traffic lanes," Gym told PlanPhilly. "It shouldn't be easy or cheap to do. We think a covered walkway would be the most ideal situation, as it both protects pedestrians and doesn't take up a lane of traffic. If a developer isn't able to do that they have to prove why they can't. We want to make sure they don't just sit on the project for a really long time."
Follow @jaredbrey on Twitter.
---