Six Arrested After Sit-in at DNC Host Committee Offices
Protestors from a group called "Reclaim Philadelphia" demanded to see a list of convention donors, which has not yet been released.
---
---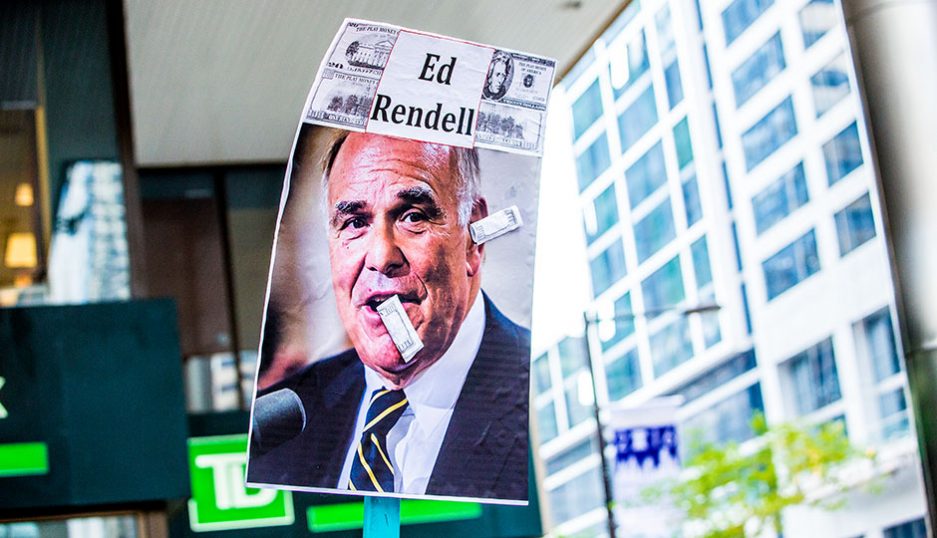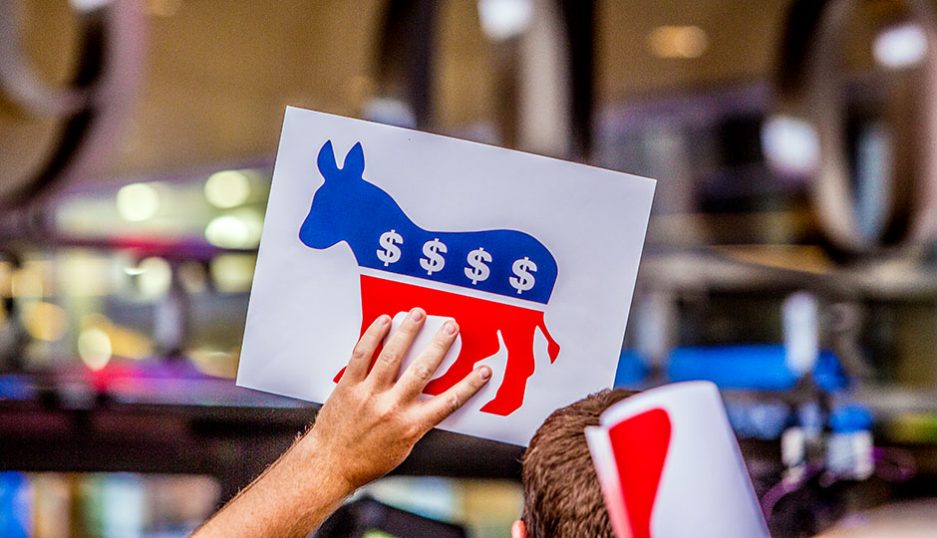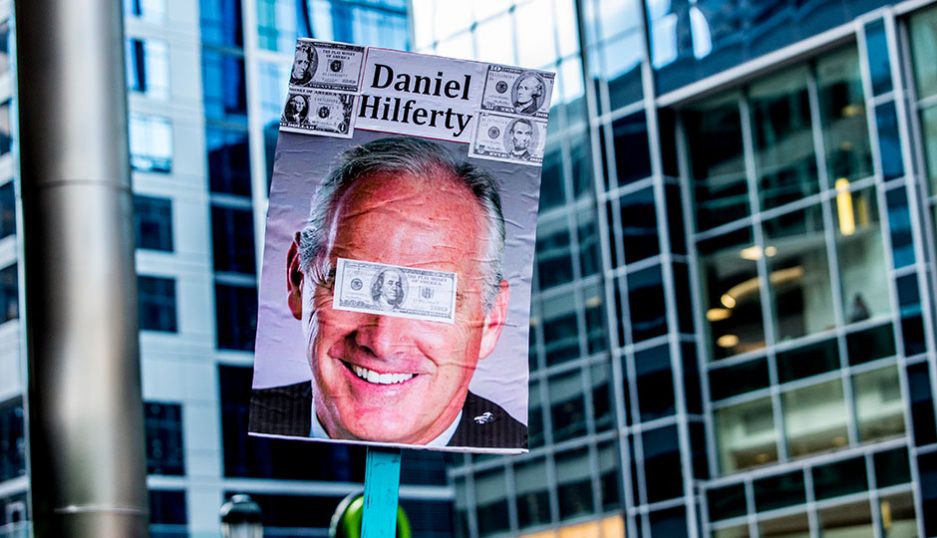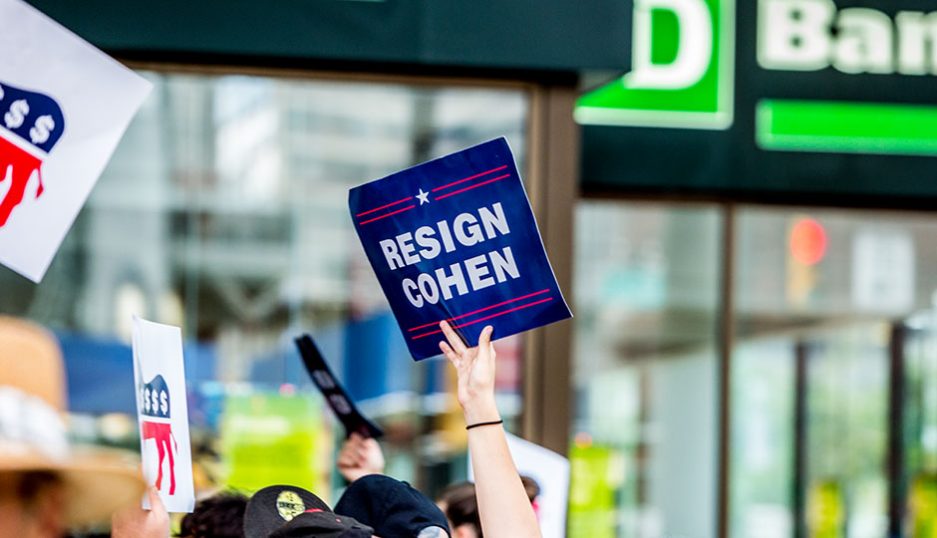 Jeff Fusco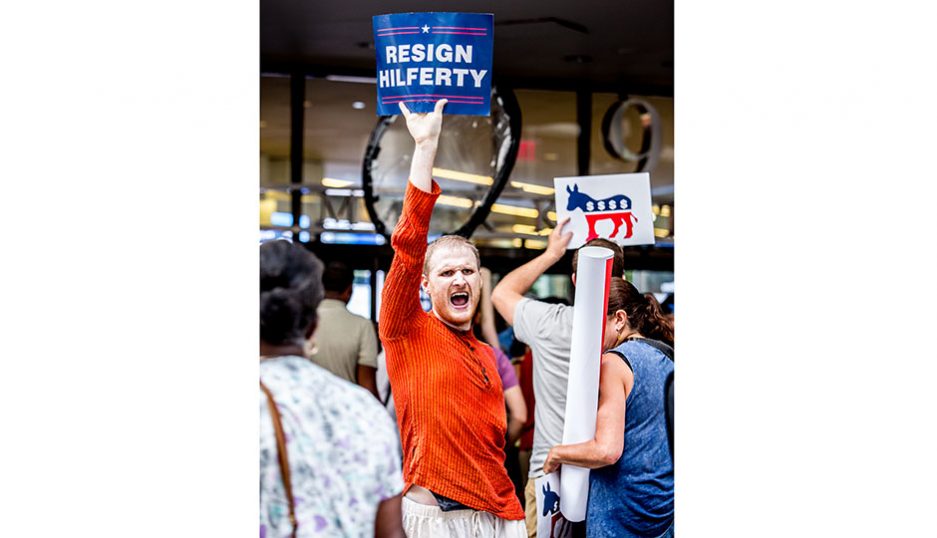 ---
Six members of Reclaim Philadelphia were arrested yesterday after staging a sit-in at the offices of the Democratic National Convention's Philadelphia 2016 Host Committee, demanding to see a list of convention donors.
Reclaim Philadelphia, a protest group comprised of "former Bernie staff," according to its Facebook page, has been advocating for transparency among the DNC host committee. The group has also called for the resignation of three committee members: Ed Rendell, Daniel Hilferty and David Cohen.
The sit-in followed a protest that ran from City Hall along Market Street to the committee offices, located at 1900 Market Street. Six members who refused to move after police gave warnings of arrest were issued citations for disorderly conduct and failure to disperse.
The host committee, which must fund more than $60 million for the convention, has not yet released a list of donors or its quarterly financial reports, despite the fact that the Pennsylvania Office of Open Records has demanded that the reports must be available to the public, the Inquirer reports. According to federal law, the committee is not required to release the reports until 60 days past the convention. The host committee for the Republican National Convention has acted similarly.
The DNC will run in Philadelphia from July 25-28th. If the Philadelphia 2016 Host Committee is unable to raise the money, taxpayers may be on the hook.
Follow @ClaireSasko on Twitter.
---
---