How Will SEPTA Regional Rail Riders Get Where They Want to Go Tuesday?
Details of the alternate service plan are still being worked out, but the broad outlines are in place. SEPTA GM Jeff Knueppel shared them along with the story of how alert inspectors prevented disaster on Regional Rail at a news conference this afternoon.
---
Early last Friday morning, an alert SEPTA Railroad Division yard inspector noticed something was funny with Car 812, and as a result, the agency quickly moved to prevent a possible catastrophe on Regional Rail. That action, however, has created a huge headache for both SEPTA and the thousands who depend on Regional Rail to get to and from work every day. At a news conference today (July 3rd), SEPTA General Manager Jeff Knueppel explained what led to the decision to pull all 120 Silverliner V Regional Rail cars from service and how the agency plans to deal with the resulting commuter nightmare.
Let's start with the second part first. As of now, SEPTA plans to operate all but one of the 13 Regional Rail branches on a modified Saturday schedule starting Tuesday morning. The agency will add extra trains on all lines to maintain 30-minute service at peak hours, plus additional early morning trains, to the schedule used during weather emergencies. The one line that will not operate is the Cynwyd line; shuttle buses will stop at its stations so that rail cars can be freed for service elsewhere. Knueppel also cautioned that passengers who live closer to Center City may not be able to board trains at their stations and should be prepared to use alternate transportation.
To provide that alternate transportation, SEPTA will augment service on its rapid and light rail transit lines with additional peak-hour runs on the Broad Street, Market-Frankford and Norristown High-Speed lines as well as the Media and Sharon Hill light rail lines. The agency is also working to secure more parking around major stations on these lines. As school is out for the summer, SEPTA will also have additional buses available to provide extra service on routes that parallel or cross Regional Rail lines as well as operators needed to drive them. SEPTA is also in talks with Amtrak and New Jersey Transit about borrowing trainsets or adding service to plug the Regional Rail service hole.
A full schedule should be posted on the SEPTA website by Monday morning, Knueppel said.
To reduce the pressure on the already-crowded Market-Frankford Line, the trolley tunnel repair blitz scheduled for July 8 to 18 has been indefinitely postponed.
"Railroad ridership has grown by leaps and bounds in recent years, and we are doing everything we can to overcome this setback," Knueppel said. "The first days and weeks of this time will be the hardest.
"The schedule will evolve as we arrange leases and make adjustments in response to rider feedback."
Passengers who have purchased weekly or monthly TrailPasses will be able to turn them in for partial credit. Knueppel said riders should hang onto their passes until details about how the credit will be handled are released.
So how did SEPTA avert possible catastrophe?
It began in the early overnight hours of Friday, when a Railroad Division yard inspector checking cars stored in Powelton Yard noticed that Car 812 was leaning to one side. "The things that [the yard crew] would normally do to right the car weren't working, so they moved the car to Overbrook Shops to see what was going on," Knueppel explained. Once the crew got down into the inspection and repair pit, they discovered that a part known as an "equalizer bar" on one truck had completely fractured.
The equalizer bars on each side of a passenger rail car's truck, or wheel assembly, keep the car level. A failure could cause the car to tip over, leading to a derailment and serious injury.
The fracture was a "fatigue crack," Knueppel explained. Although equalizer bars have been in use on passenger rail cars for more than 100 years, they are usually incorporated into the structure of the truck. The trucks on the Hyundai Rotem Silverliner Vs were built using a novel process whereby the equalizer bars were welded to the trucks, and stresses along the weld led to metal fatigue and ultimately fracture in the case of Car 812.
Fortunately for SEPTA and the passengers, the cracked equalizer beam jammed in place. "Our maintenance crews couldn't pull it out. They had to cut it out," he said.
After the failure was discovered, the team at Overbrook began to check all the other Silverliner Vs for signs of fatigue and found them on all but a handful of the wheel assemblies. When this fact was relayed up the management chain, Kneuppel and SEPTA's top maintenance staff contacted all 15 members of the SEPTA board to recommend that the cars be removed from service as soon as possible. An immediate speed restriction for the cars was issued, and the cars were gradually brought into the yards over a 24-hour period that ended yesterday.
Kneuppel said that the cars were still under warranty and that Hyundai Rotem was working with the truck manufacturer to come up with a new design for the trucks and manufacture replacements.
Because the cars were so new, Kneuppel said, SEPTA personnel had not yet begun the additional inspections that would have been performed on parts and components as they age. He went on to explain that because metal fatigue failures occur slowly over time, it's likely that the bars began to weaken about one to two years after the cars entered service.
SEPTA does have some spare wheel assemblies on hand, and Kneuppel said that cars with equalizer bars that do not yet show signs of fatigue can have trucks replaced with the spares. "About 30 to 40 trucks have no cracks," he said. "The cars without cracked trucks we hope to run soon with an enhanced inspection routine."
But "even an interim fix will take considerable time," Knueppel said. "Car shortages will persist into July and August."
SEPTA attributes the failure to the unusual design and manufacture of the trucks. "Our Silverliner IV cars have never experienced cracks like these because they do not have welded seats on their equalizer beams," he said.
The 230 Silverliner IV cars were built by General Electric in 1971. The 120 Silverliner Vs were delivered between 2011 and 2013, with the first cars entering revenue service in 2012.
Knueppel praised the Railroad Division maintenance employees for their alertness and diligence: "I was impressed with our people and the tenacity with which they addressed the situation."
The SEPTA website will be updated regularly with additional information about modified and augmented transit service.
---
Anatomy of a Failure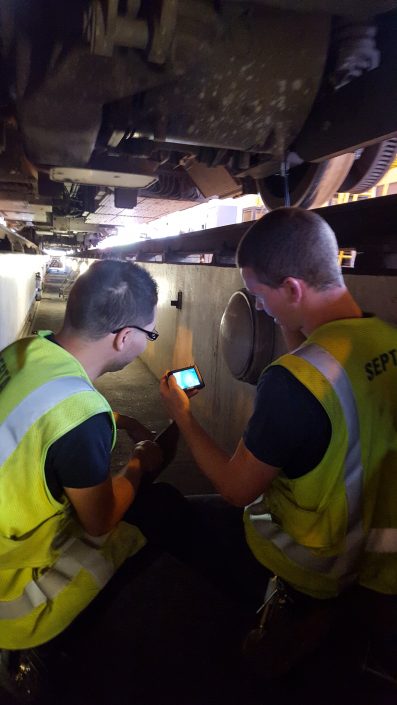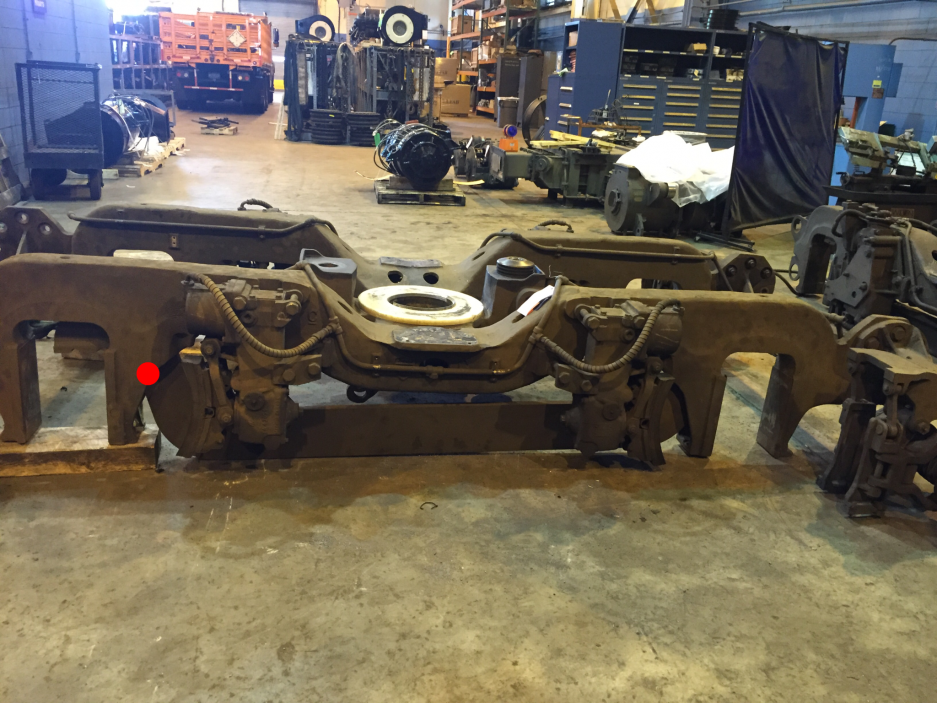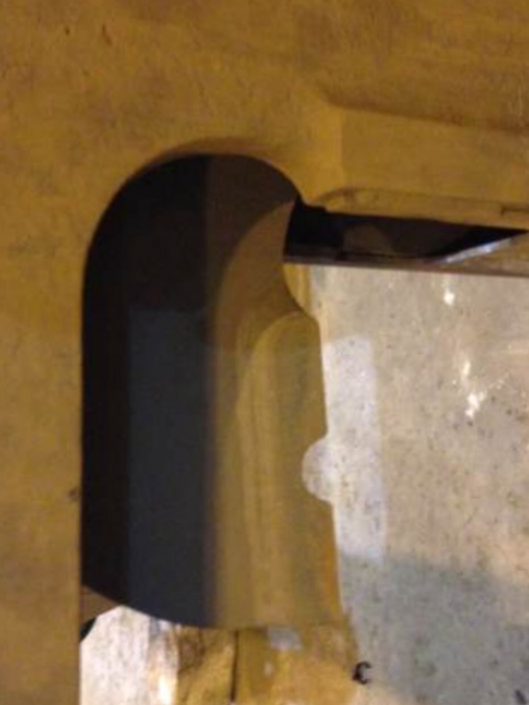 ---
Follow Sandy Smith on Twitter.
---
---