Photos and a Mini History Lesson: IBA Mixer at West Laurel Hill
---
It wasn't a typical gay gathering last evening: Things smelled a little bit like a funeral home, and there were people dressed in Halloween costumes. Oh, and the party was surrounded by a huge cemetery, filled with massive mausoleums and crypts, some of which were adorned with utterly gorgeous sculptures.
Clearly, the IBA (Independence Business Alliance, Philadelphia's LGBT chamber of commerce) mixer at West Laurel Hill was unique for all of the above reasons, but it appropriately set the scene for the season. Inside the cemetery's conservatory, representatives from Walgreens came dressed in costume and helped serve attendees drink and food. Mini-tours of West Laurel Hill were given on a rotating basis where guests could learn some interesting facts while taking in the property covered with falling colored leaves.
Some interesting history and facts that I learned on the mini-tour: Several of the crypts contain multiple caskets and are between 10 and 12 feet below ground. Many of the mausoleums were constructed with "old money," so to speak, and featured some truly amazing stonework. A survivor of the Titanic disaster was laid to rest at West Laurel Hill, and so was the brother of the founder of the famed F.A.O. Schwarz toy store. You can see some of these in the gallery below.
---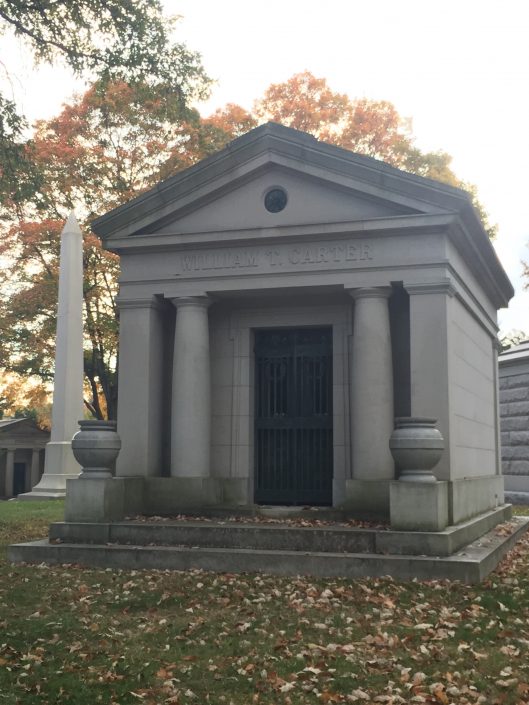 ---
---