Bucks County Native and Moore Alumna Designs Unique Collection, Sikihara, for Same-Sex and Non-Traditional Brides
---
There's no doubt that nationwide marriage equality has created a unique niche market that didn't quite exist before. In the case of the fashion world, there are many LGBT women that I've spoken with that tell me how challenging it is to find suitable wedding garments that are unique, high quality, and indicative of their own personal style.
There's where folks like Denise Brownlee come in. Brownlee, a Bucks County native and graduate of the Moore College of Art and Design, has created an entire collection of clothing that speaks to non-traditional brides. It's called Sikihara, after her mother's maiden name, and features a wide assortment of styles, colors, and separates that are anything but a white wedding dress.
In a recent piece written about Brownlee, the designer clearly emphasized the importance of "breaking boundaries" with her designs, explaining the wide variety of color and styles used in her collection:
"'My designs are for the contemporary woman who defines life on her own terms and doesn't follow so-called social norms,' she said. 'I've been questioned about why I offer my pieces in both black and white, and that is because sometimes a woman marrying another woman will request a black suit. For me, it's all about utilizing the pieces and being more versatile.'"
The other hallmark of Sikihara is that there are no wedding gowns: Brownlee's line includes pants, skirts, and tops made of silk or silk blends that the bride can then reuse as part of her everyday wardrobe. Each piece ranges between $200 and $700, which may, at first glance, seem expensive, but it is a fraction of the cost of a traditional wedding gown.
Brownlee works in Yardley and out of a showroom in New York City. A small gallery of her work is below. For more information on Sikihara, visit their website.
---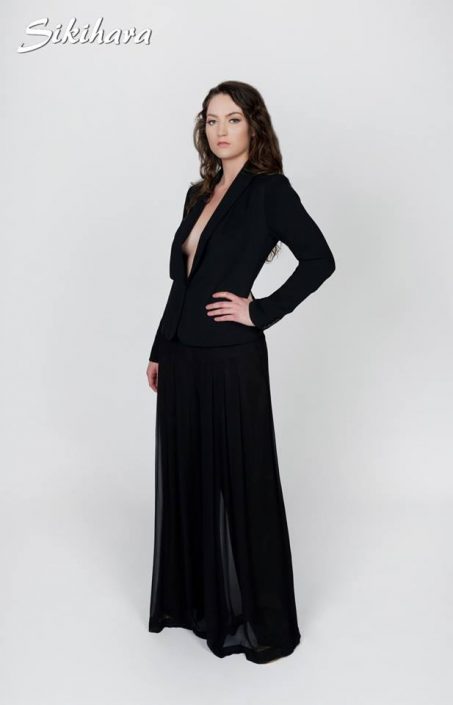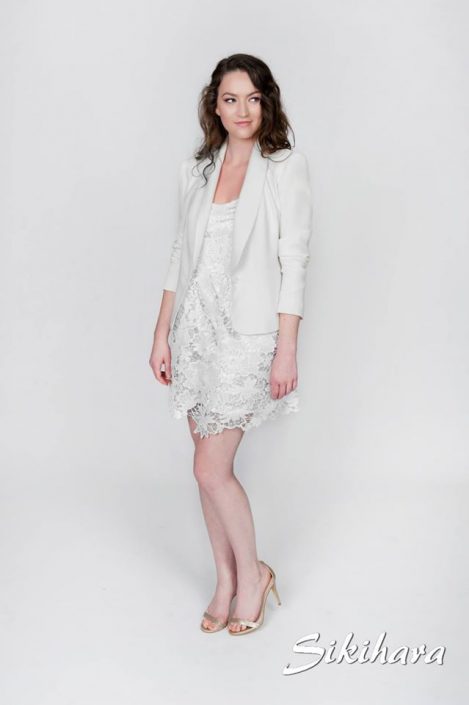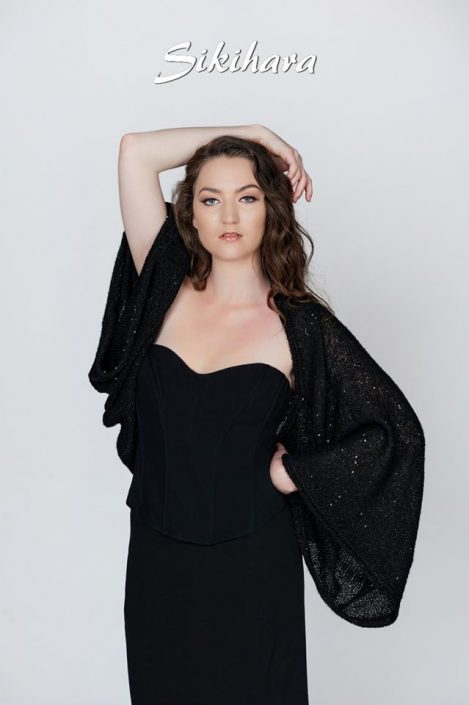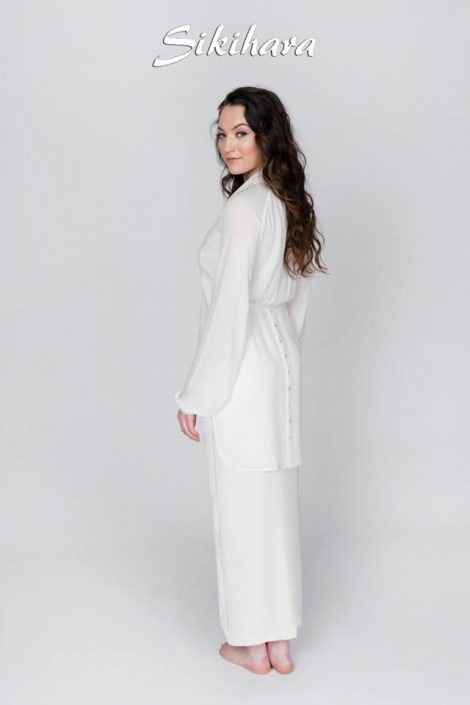 ---
---