Poll: Christie Hits Low With Jersey Voters
His numbers are mostly unfavorable now.
---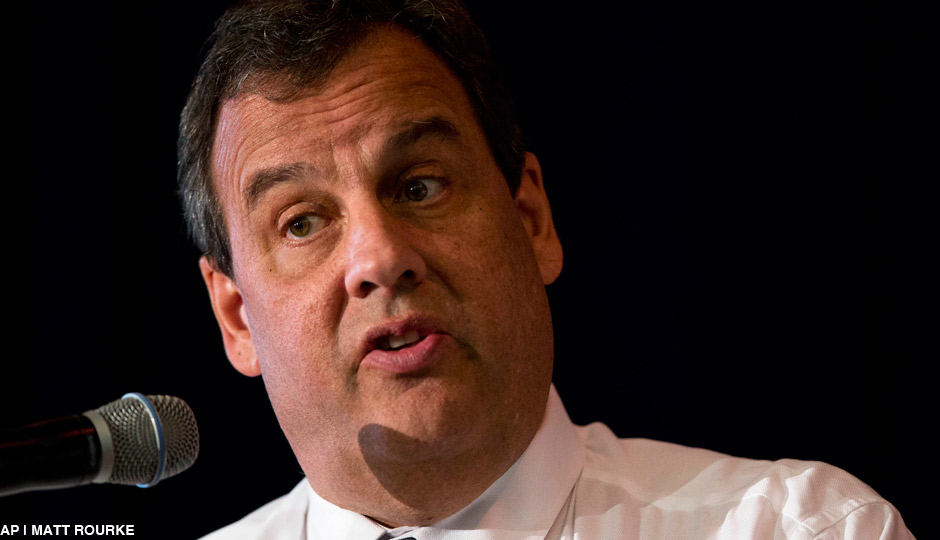 He's thought to be running for president in 2016, but Chris Christie hasn't done much to stoke support among New Jersey residents back home: A poll shows he's hit a new low in his favorability ratings among Garden State voters.
The Rutgers-Eagleton poll of 842 New Jersey residents showed that 42 percent of registered voters feel favorable toward Christie while 45 percent feel unfavorable. For the first time since August 2011, more voters in the state have an unfavorable impression of him than a favorable one, the poll said.

"This is the lowest favorability rating we have ever recorded for Christie, below the 44 percent of August 2011," said David Redlawsk, director of the Eagleton Center for Public Interest Polling and professor of political science at Rutgers University, in a news release. "What had seemed like a small rebound following Christie's Bridgegate ratings collapse now looks more like a temporary blip."
Reuters suggested that Christie's numbers have been dragged down by the state's sluggish economic recovery.
---