Where Should I Eat In Philly If…
---
---
Michael Persico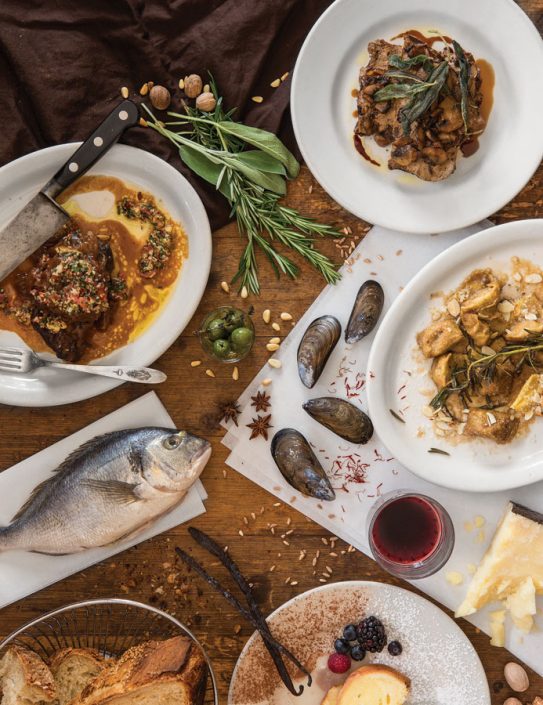 Michael Persico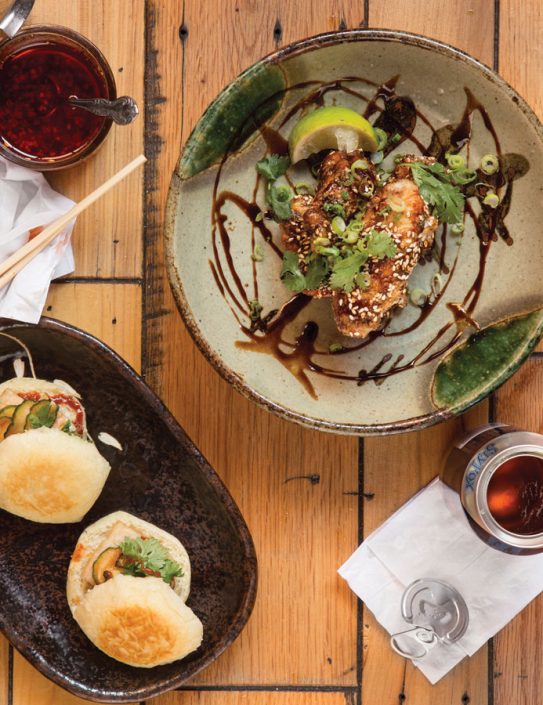 Michael Persico
Michael Persico
Michael Persico

---
The writers behind Philadelphia magazine's food section come together to answer questions about where to eat in Philadelphia. Here are the secrets to pleasing dining companions of all flavors, from Art Etchells, founder, foobooz.com, Jason Sheehan, food editor, Trey Popp, Restaurant critic, and Victor Fiorillo, food writer.
Where should we go if we have guests from New York?
Art Etchells > Zahav. This is the restaurant Michael Solomonov was born to run, and it hasn't fallen off by a single notch over the years. Skip the tasting menus and just start ordering à la carte—hummus foul, fried cauliflower that's better than any other cauliflower served anywhere, watermelon salad with smoked honey, grilled duck hearts, duck kebabs with pickled blueberries. New York might have just about everything under the sun, but it doesn't have Michael Solomonov or his signature restaurant.

Where should we go if we have guests from San Francisco?
Jason Sheehan > Farm and Fisherman. Anyone coming here from the mecca of the farm-to-table movement is automatically going to be thinking cheesesteaks and roast pork sandwiches, so throw them for a loop with a brilliant, locally sourced and totally seasonal dinner cooked by a chef who trained with Dan Barber at New York's Blue Hill and brought all that knowledge and passion back home to Philly. Josh Lawler can out-Chez Panisse Chez Panisse any day—but what's even better is that he can do it without half the pretension.
Where can I go for a good business dinner without getting fired for spending too much of the company's money?
Jason Sheehan > Jose Garces's ode to up-jumped American dining, JG Domestic, on the ground floor of the Cira Centre, is the obvious answer. But the smart money here—pun very much intended—goes to Davio's in Rittenhouse. It's not the cheapest place in town, but it's cheaper than any of the other straight-up meat temples. And while there are certainly steaks on the menu for that one pompous ass in your group who insists that no business dinner is complete without a filet mignon, you can order something more interesting—and significantly cheaper—from the heavily Northern Italian menu. Just skip the Philly cheesesteak spring rolls. No one will take you seriously if you order the Philly cheesesteak spring rolls.

What Philly BYOB would you suggest for impressing out-of-town friends with the good that can come of our state's archaic liquor laws?
Trey Popp > Modo Mio in Northern Liberties is the perfect place to haul out some of the more unusual bottles from your wine cellar. And if you want your friends to be impressed by your knack for finding a gut-busting value (and willingness to eat tongue), bring them along for the $32 four-course turista menu.
What's the best place in the city to eat for less than $75 for two people?
Sure, you could hit any number of solid BYOBs and sneak by for around $30 per person. But you'd probably have to share an appetizer or skip dessert, and who wants to eat that way? Instead, go to Cheu Noodle Bar in Washington Square West, where your ordering can be as unrestrained as Ben Puchowitz's multi-culti cooking. A pork belly bun, a brisket noodle bowl, the best chicken wings in town (mmm, black garlic … )—and you've still got enough cash left for a can of beer or an off-the-wall juice concoction.

Where should we go if our guest's a total food nerd?
Trey Popp > Fork. Eli Kulp's cooking isn't ostentatious, but it'll dazzle the snootiest gourmet. Squid-ink sponge bread, bialys with hay-infused cream cheese … and that's just the bread plate.
Where should we go on a first date?
Jason Sheehan > Tricky, because you want a place that shows you have a little class but aren't a stuck-up loon with a monocle collection at home. Also, the possible need for a quick exit should be taken into consideration. Vernick Food & Drink is perfect for this. The menu is both classy and comforting, the service is smooth, and because it has a reputation for being a hard reservation to get, it looks like you really put in the effort. Start booking about a week out, and be willing to take an 8:30 table. Just stick to the first-floor dining room if you're anticipating the need for a fast escape.
Our son is coming home from college with his new girlfriend. He's allergic to shellfish, she's a vegetarian, and both of them claim to be sensitive to gluten now. Also, we're bringing Grandma along to dinner. So where can we eat that won't kill him, offend her or drive Grammy insane?
Art Etchells > If Vedge is too dear and someplace like Honeygrow is too casual, I suggest you head for La Calaca Feliz in Fairmount. Between the guacamole, brussels sprouts with chilies and Mexican béchamel, sweet plantains, and cauliflower tacos with nopales and guajillo salsa, the kids should be just fine. If you're looking for something a bit more outside the box, try Vietnam Restaurant in Chinatown. The massive menu has something for everyone—even grandmothers—and covers so much territory that there isn't a dietary restriction yet imagined it can't satisfy. Order up a Flaming Volcano cocktail for two and then drink it all yourself. It sounds like you deserve it.
Speaking of the old girl, where should we take grandma for her 80th birthday?
Art Etchells > Parc on Rittenhouse Square. No restaurant in the city is better at making you feel like you've been transported to a Parisian cafe, and no place is more skilled at comforting all palates. Order a bottle of wine and the French onion soup, and before you know it, she'll be reminiscing about her time in the City of Light.
Where should we go if our guest's a total cheapskate?
Victor Fiorillo > Prime Rib on Sunday nights. The restaurant offers a $45 prix fixe every night of the week before 6 p.m., but on Sunday, which is BYO night to boot, it's available all night long. This isn't the best steakhouse in the city, but the ambience and people-watching are pretty spectacular, and you'll have a memorable dinner out for $100. Just don't forget to hit the wine shop before it closes at 5 p.m.
It's Friday night at 5 p.m., and I forgot to make reservations for an anniversary dinner with my husband/wife/girlfriend/pet turtle. What do I do?
Victor Fiorillo > First, get on OpenTable. Seems obvious, but a lot of times you'll be surprised by what's available, depending on the weekend. If there's nothing suitable, call the top three restaurants on your list with a sob story. Chances are they can fit you in somewhere. When all else fails, show up with a crisp $50 in your hand and bribe your way in. Works almost every time.
Also in the food package, see the food writers' answers to more of the most frequently asked restaurant questions, and find out what the chefs really think.
---