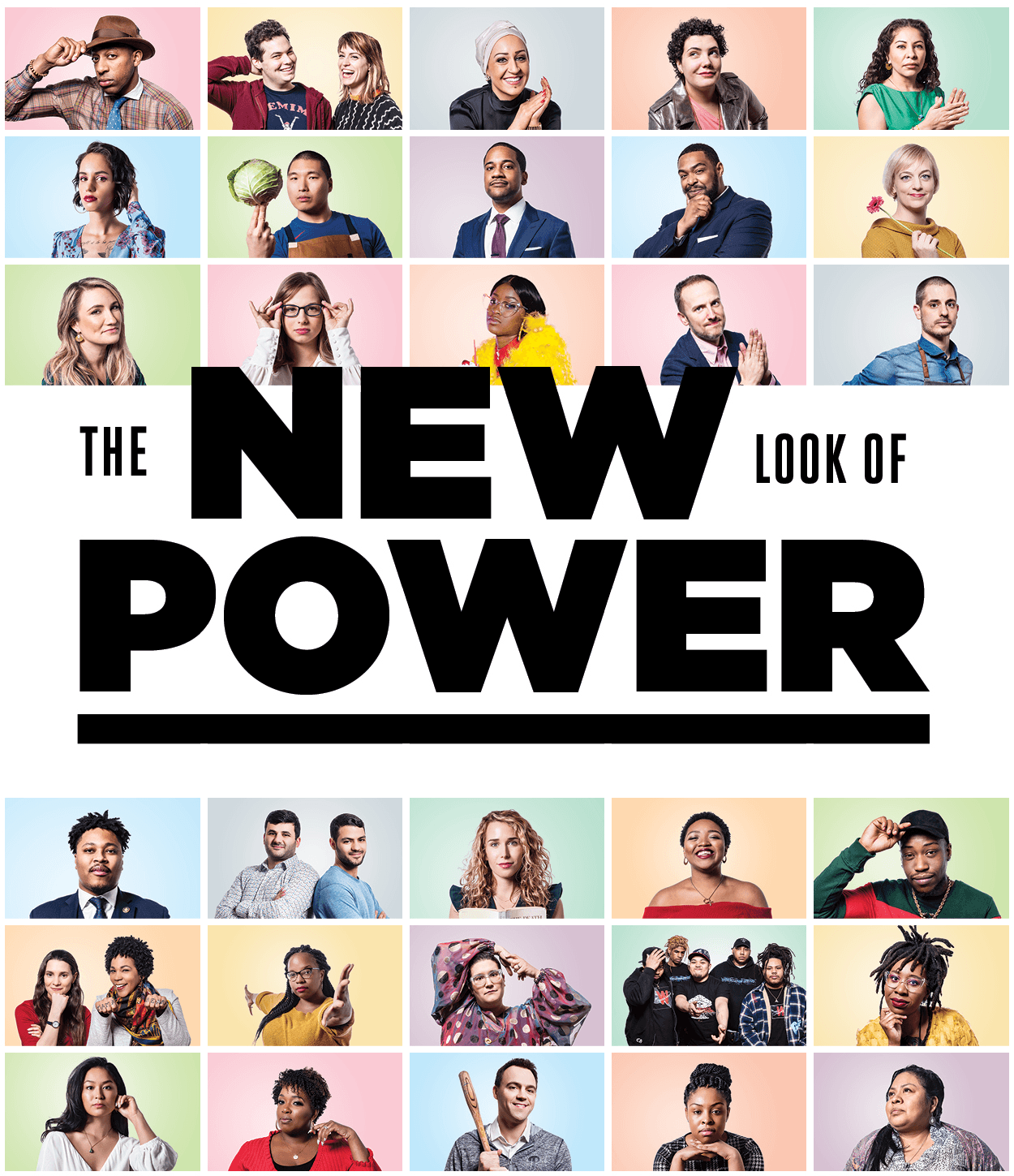 Brash. Diverse.
Socially aware.
A new generation is making its mark on Philadelphia. Meet 38 people determined to shake up the city's status quo.
Edited by
fabiola cineas and claire sasko
Photography by
LINETTE AND KYLE KIELINSKI
If there were an adage about Philadelphia power, it would go something like this: Only a few have it, and they hold onto it more tightly than Philly holds onto its underdog status. CEOs, university presidents, union bosses and politicos have held the city spellbound with their version of influence for, well, ever. But recently came a cultural tidal wave, bringing with it a fresh generation — young, hungry, fed up with nepotism and backroom deals and flush with bold ideas and progressive ideals — that's breaking the old guard's grip. For this new class of Philadelphians, power flows from the bottom up. Those who haven't traditionally had a seat at the table are now the ones setting the agenda. They're hyper-connected and vocal online; they're relentlessly branded and amass tight followings. They're changing the city by proving that power is about creating urgency and getting people to believe in something — whether that's a sound, an idea or a venture. And in 2019, Philadelphia is filled with them.
---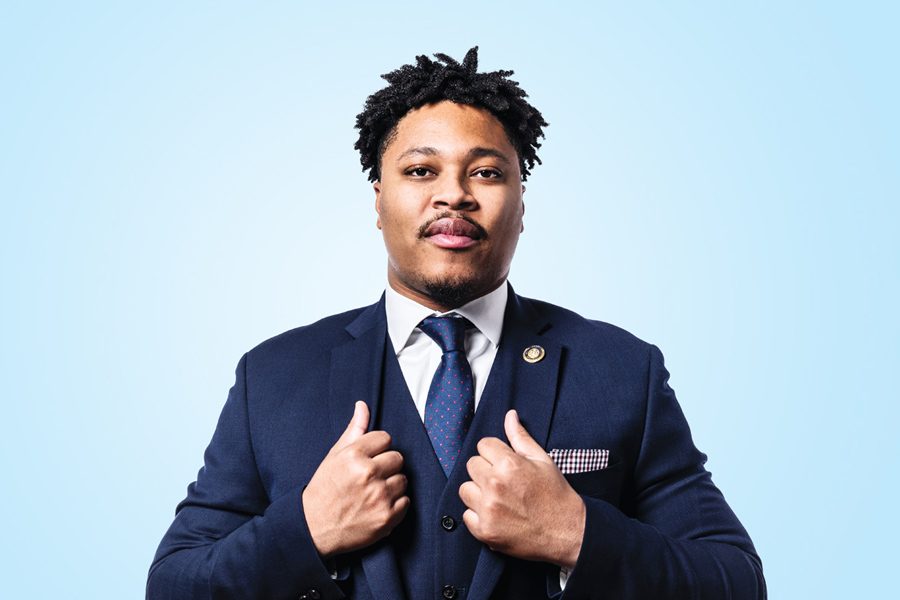 Malcolm Kenyatta
The trailblazing state rep on the city's ultimate impediment: poverty
POLITICSThird-generation activist Malcolm Kenyatta made history last November when he became the first openly gay person of color elected to the Pennsylvania state legislature. After the win, he proclaimed, "Anything is possible." His proof: Kenyatta grew up in deep poverty in North Philadelphia — and now, at 28, is a state representative for the 181st District. On his agenda is tackling the city's most persistent roadblock: He plans to ask Governor Tom Wolf to declare poverty a public health crisis.

KEEP READING …
Carmen Maria Machado
The genre-defying feminist writer on empowering women, fat folks and more
ArtsIf there's one need to know name in Philly's literature scene right now, it's 32-year-old Machado's. Her debut short-story collection, Her Body and Other Parties, swept up nearly a dozen accolades (including the Bard Fiction Prize), was a 2017 National Book Award finalist, and is headed for the small screen: FX is currently transforming the spooky selection into a horror series.

KEEP READING …
JaeHee Cho
The Sixers executive chef on building one of the NBA's best food programs
FoodIn the chef world, Cho is an anomaly, because the apex of his career isn't his own restaurant. It isn't a spread in Bon Appétit or appearances on the Food Network. What put his name on America's culinary map is essentially a corporate gig: The 35-year-old is the executive chef of the Philadelphia 76ers and has helped to solidify our team's rep for a nutrition program worth emulating.

KEEP READING …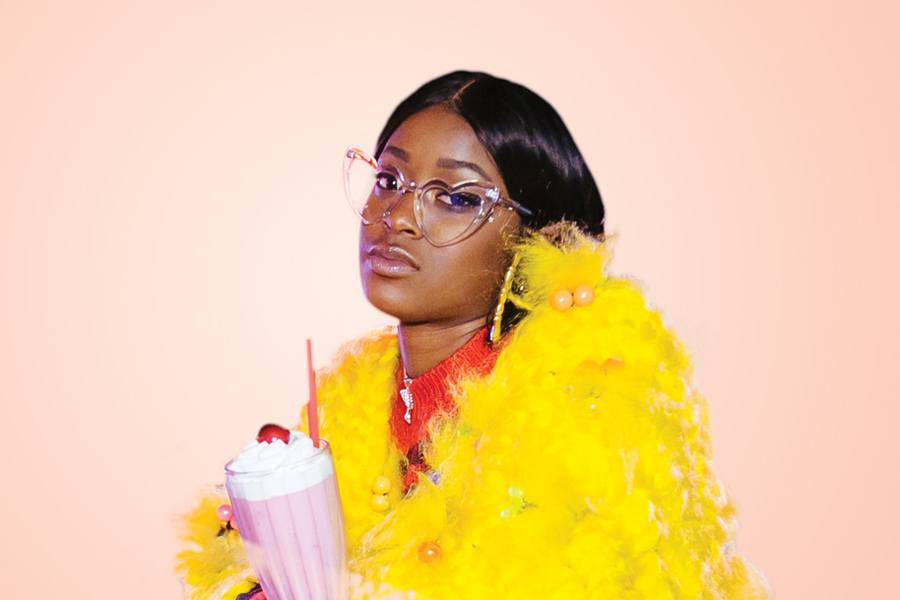 Tierra Whack
The on-the-rise rapper on the city's inferiority complex
EntertainmentIf you don't know North Philly's Tierra Whack, pay attention: Her 2018 album Whack World is 15 songs crammed with so much lyricism and vigor that critics labeled it "genius." And the video she made in 2017 for "Mumbo Jumbo" won her a Grammy nom this year, stacking her up against Beyoncé and Childish Gambino. Here, the 23-year-old discusses her career and why she calls herself the queen of Philly.

KEEP READING …
Carmela Apolonio Hernandez
The Deportation Defier
ActivismIn 2015, Hernandez (now 37) gathered her four children and left her home of Guerrero, a state on Mexico's Pacific Coast, to seek asylum in the U.S. In 2016, she and her family were ordered to leave this country. Since then, she's found sanctuary at two Philly churches (where ICE officers typically won't make arrests). Her story has spread, and other immigrant families — fearing for their own lives — have also pursued sanctuary in houses of worship across the city, adding to Philly's role as a key player in the fight against the national immigration crackdown. "I know that I am an example, and I feel a sense of bravery," Hernandez says. "Because although I haven't left sanctuary yet, every day I am in the struggle … fighting for my freedom and for the freedom of my children."

KEEP READING …
Jean Friedman-Rudovsky + Cassie Haynes
Agenda-Setting Newsmakers
mediaRather than crank out quick news hits, Resolve Philadelphia, the nonprofit journalism initiative from 35-year-old Haynes and 39-year-old Friedman-Rudovsky, funds long-term reporting projects that run in established local publications (more than 20 of them) to effect real, sweeping change. One example: stories on different aspects of criminal justice reform, published by Philly.com, WHYY Newsworks, WURD and others, that won the Associated Press Media Editors' award for community engagement. "We have to address the staggering social and economic injustice in Philadelphia and confront the inextricable connection between the two," Haynes says. "Our community is too strong and too abundant to lose this battle."
Matt Klentak
Phillies Fixer
SportsSince inheriting the desiccated husk of the 2015 Phillies, 38-year-old wunderkind GM Klentak has cobbled together a young, exciting team while maintaining the financial flexibility to make the biggest of splashes in free agency. He's meshed newfangled ideas (data, analytics, whatever manager Gabe Kapler's into today) with old-school scouting wisdom ("Kid's got the good face") to put the team on the cusp of big things. On Philly sports: "There are parallels between the ways the sports franchises are being run in the city, and when you see the successes of other local teams who are bold and push the envelope, it gives us even more confidence to do what we believe is right for the Phillies."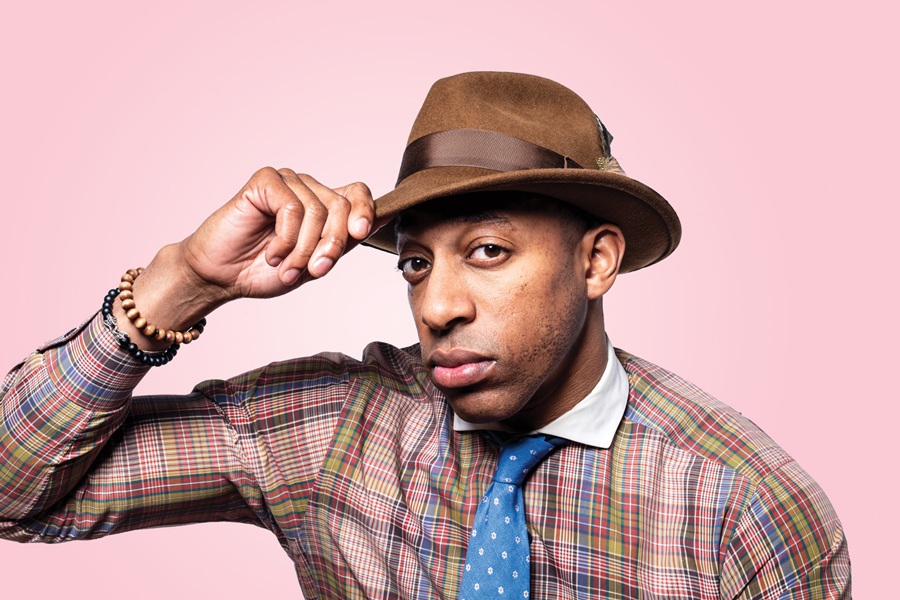 Lee Whack
Public-School Guardian
communicationsAs the deputy chief of communications (a.k.a. the face and voice) of one of the country's largest school districts, Whack, 34, works tirelessly on behalf of city kids. He weathers crises — stabbings, financial woes — and pushes for improvements, like better infrastructure. But Lee isn't another talking head; he's known for calling it like it is. "I need people to know that our schools are improving," he says. "We're not where we need to be. I'm not going to sugarcoat that, but we're working to get there."
Kiera Smalls
Wellness Wizard
techBack in 2013, when Smalls co-founded City Fit Girls — her fitness club that now reaches 15,000 women — she set out to create a space where physical and mental health were accessible to all regardless of age, race, economic status or body type. "A lot of my work has always been connecting individuals to resources to help them grow," says Smalls, 29. She's applying that same ethos to her latest position as executive director of Philly Startup Leaders, by fostering the city's entrepreneurial community and helping to teach start-up founders how to scale but stay grounded.
Lindsey Scannapieco
New-Model Developer
place-makingFor all the outrage over the sale of a venerable school, 32-year-old developer and urban designer Scannapieco's transformation of Bok into a business incubator is proving a boon for the neighborhood. Three-quarters of Bok's businesses are owned by South Philadelphians, and nearly half are owned by women. In a city littered with old buildings in search of new purpose, Bok is a guide star for the adaptive reuse crowd. "Development should be a very holistic thing," Scannapieco says. "Design adds value to development, and development can bring value back to the street and neighborhood."
Aaron Nevins + Kate Banford
Comedy Club Revivers
entertainmentThere's a reason heavy hitters like Maria Bamford, Chris Gethard and Andy Kindler have skipped larger venues in favor of Banford and Nevins's (both 28) tiny Good Good Comedy Theatre in Chinatown. It's a new type of club for a fresh generation — low-key, low-priced, and open to creatives who aren't afraid to get weird. "Right now, people think comedy is a tool to speak truth to power," says Nevins. "But it's important not to forget to think about comedy as a way to make really silly art. Sometimes you can tackle issues without being so on-the-nose."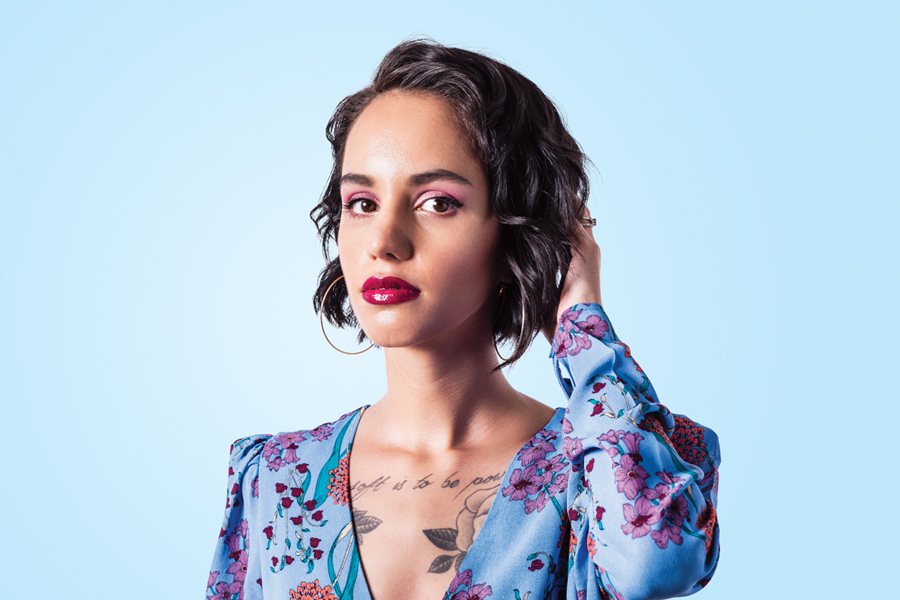 Lara Witt
The Tell-It-Like-It-Is Voice
mediaSocial media can be a dead end as a means for effective communication, but not if you're Witt. The 30-year-old writer and self-proclaimed "Femme Feministe" crafts sharp critiques of white supremacy, capitalism and misogyny — in less than 280 characters. (Trolls don't stand a chance.) But Witt's real impact is in her work as the editor in chief of digital feminist publication Wear Your Voice Mag, which has become a national place of dialogue and ideas for black and brown queer women, femmes, and trans and non-binary people. Locally, Witt organizes groups to coalesce around issues of systemic inequality, like, she says, "low hourly wages, underfunded public schools, a lack of safe housing and over-policing."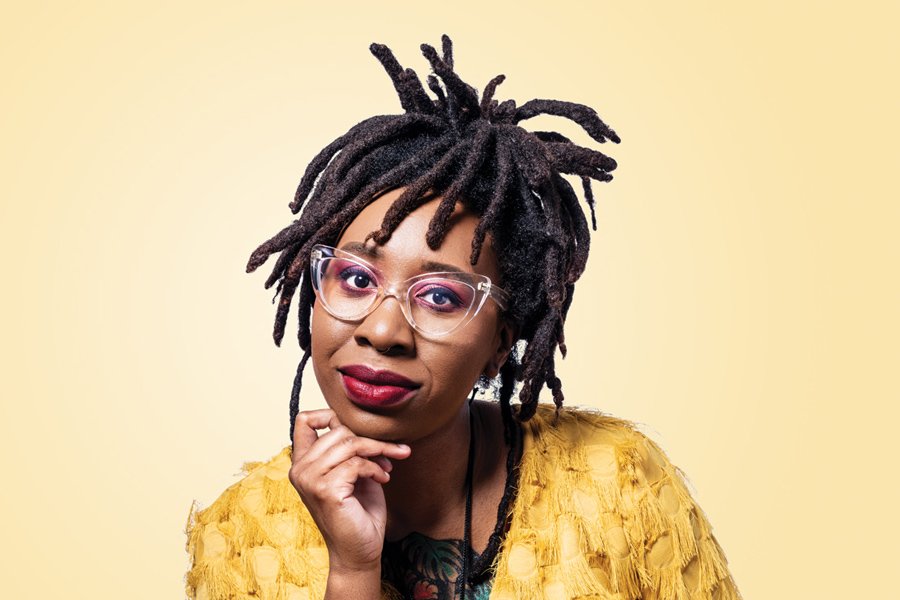 Loveis Wise
Vibrant Virtuoso
ARTSBefore she even got her diploma, the UArts student, now 24, was commissioned by Refinery29, BuzzFeed News and Cartoon Network; they loved her vibrant, joy-filled illustrations that tell vivid stories about hope and imagination. Three weeks post-grad, she became one of the few black female illustrators to design a cover of the New Yorker. And Wise is just getting started: In February, her Google Doodle of activist Sojourner Truth kicked off Black History Month, and she has two book projects coming out next year. "I'm very happy I can be a role model for someone else, because I searched so hard and heavily for that person for me," says Wise. "I don't ever want to tone down who I am."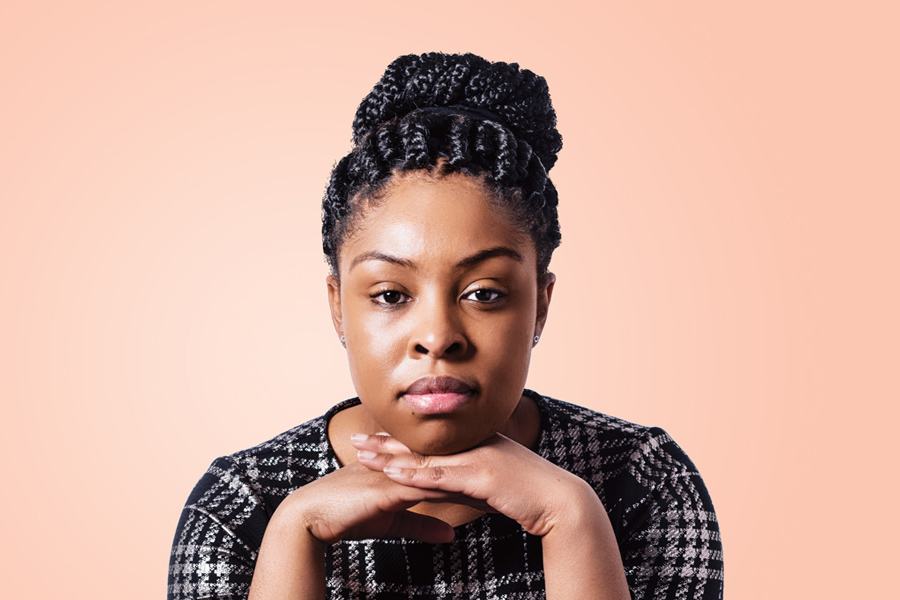 Lauren Footman
Anti-Violence Strategizer
ActivismThough Footman's time building a diverse and inclusive workforce at Aramark was well spent, the 27-year-old moved on to "walk in her purpose" as the director of operations at the nonprofit Black and Brown Gun Violence Prevention Consortium. There, she's pushing gun violence reduction strategies to the forefront, particularly those developed by and for communities of color. To her, bringing what you've learned back to where you started is the best way to make a difference. "I often think we are not further ahead because people are not good stewards of the influence and access they have," she says.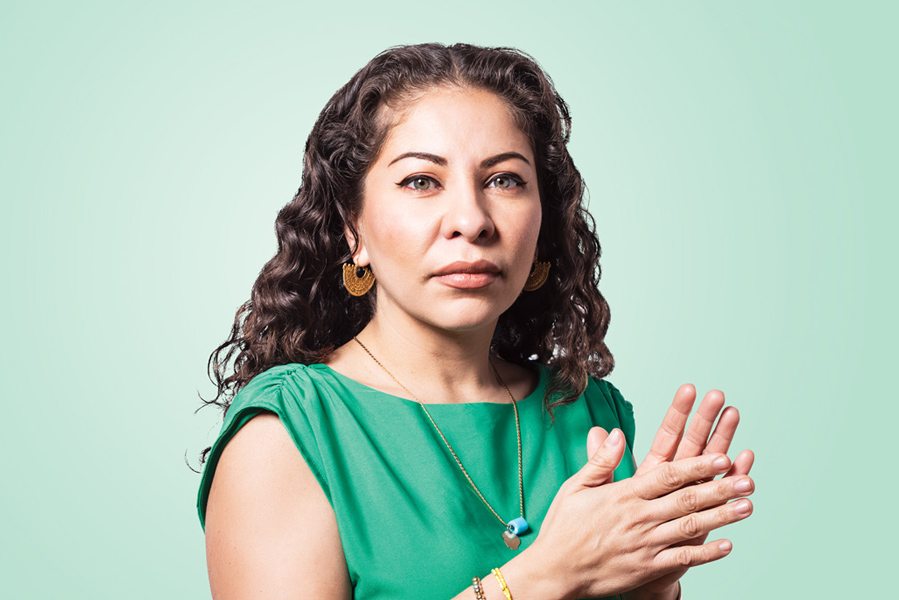 Michelle Angela Ortiz
Muralist With a Mission
ARTSOrtiz, a 40-year-old South Philly native born to a Colombian mother and a Puerto Rican father, creates artwork documenting immigration-related injustices. Her latest is Familias Separadas, a well-received series of public installations highlighting mothers and children who were detained at Pennsylvania's Berks County Residential Center for almost two years. "Philadelphia is a city known for symbols of liberty, democracy and freedom," says Ortiz. "We need to continue to work on how we are providing freedom, justice, and a safe place for families who come seeking safety, asylum, and a better future for their children."
Kate Rohrer
Design Visionary
place-makingBud & Marilyn's. Double Knot. Louie Louie. Harp & Crown. Sure, the food is great — but the real reason you linger at (and relentlessly Instagram) these buzzy eateries is their moody, color-rich, layered interiors (which, for the latter two, garnered design awards). That comes courtesy of 35-year-old Rohrer, who since founding her hospitality design firm, Rohe Creative, in 2014 has changed the way restaurateurs in and outside of Philadelphia envision their spaces. "People aren't afraid to try new things here," Rohrer says. "Maybe they fail, and that's okay. They have a community behind them."
Rafael Ilishayev + Yakir Gola
Unicorn Chasers
techThe stoner angle is front-and-center when you read about GoPuff, the app-based delivery convenience store founded by two Drexel grads. But hear them talk now, at the ripe age of 26, and their vision is crystal clear: The company has raised $8.25 million in VC dollars, is expanding rapidly, and is relocating its headquarters to NoLibs soon. Despite the success, the founders remain focused on their mission as Gola explains it: "Empowering our customers to have more time in their days."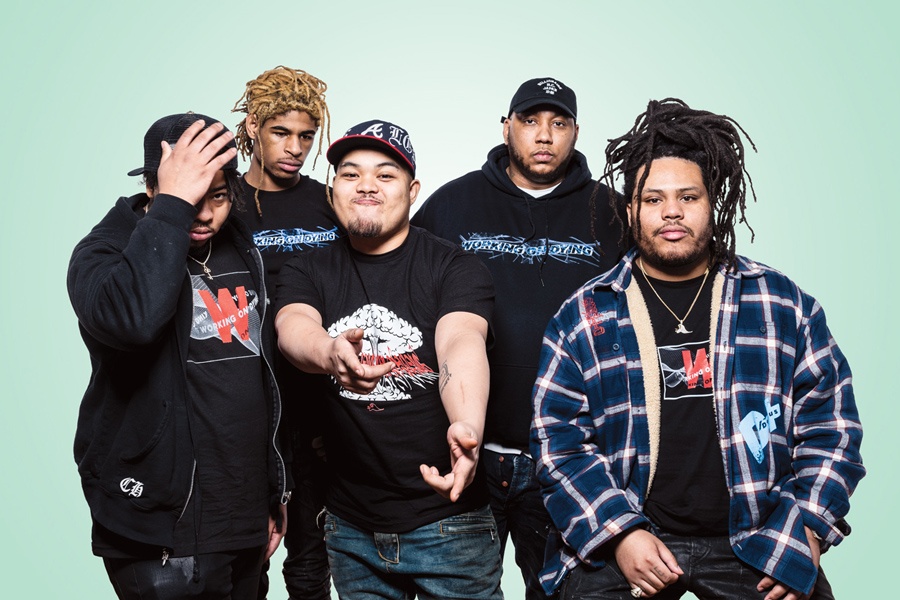 Working on Dying
The Hit Makers
entertainmentThis six-man production team — Oogie Mane, 21, Finesse, 30, Forza, 21, F1LTHY, 27, Brandon Finessin, 21, and the Loosie Man, 22 — makes beats that are pure magic. Working in the same Callowhill studio once rented by the Roots, members produce songs with big names (Drake, Lil Uzi Vert, Future) and seek out new talent, like teenage Philly rapper Matt Ox. On what Philly needs: "There's not enough businesspeople elevating the market," says Finesse. "We have all the artistic talent but few people who are pushing the needle behind the scenes. We need more labels and companies that are representing us on a larger front, which brings visibility and ultimately money back here."
Anthony Andiario
The (Suburban) Celeb Chef
foodFrankly, we're a little shocked that a chef with as much talent as Andiario, 40, decided to open his first eatery so far outside the city. (His lauded namesake establishment is in West Chester, which he says "just felt right — the scale and the town itself.") But with a boundary-pushing menu and a brilliant social media marketing game — his mesmerizing Instagram pasta-making videos are mini works of art — he regularly attracts the national spotlight and just picked up a James Beard nomination. "We want to be a world-class restaurant," Andiario says. "For us, that doesn't mean being overly expensive or fussy or fancy."
Christian Lovehall
Trans Rights Champion
ActivismLovehall, a South Philly poet/emcee, has fought for trans rights through art and protest for years, whether via his long-running annual Philly Trans March or as a community liaison for City Council member Helen Gym. Lovehall doesn't see this platform as a means for rousing alone but rather says community education is the true way forward. "Not truly being aware of intersectionality but treating it as a philosophical concept or 'PC' term holds Philly back," Lovehall says. "Symbolic changes that carry no transformative impact on the lives of marginalized communities and individuals hold Philly back."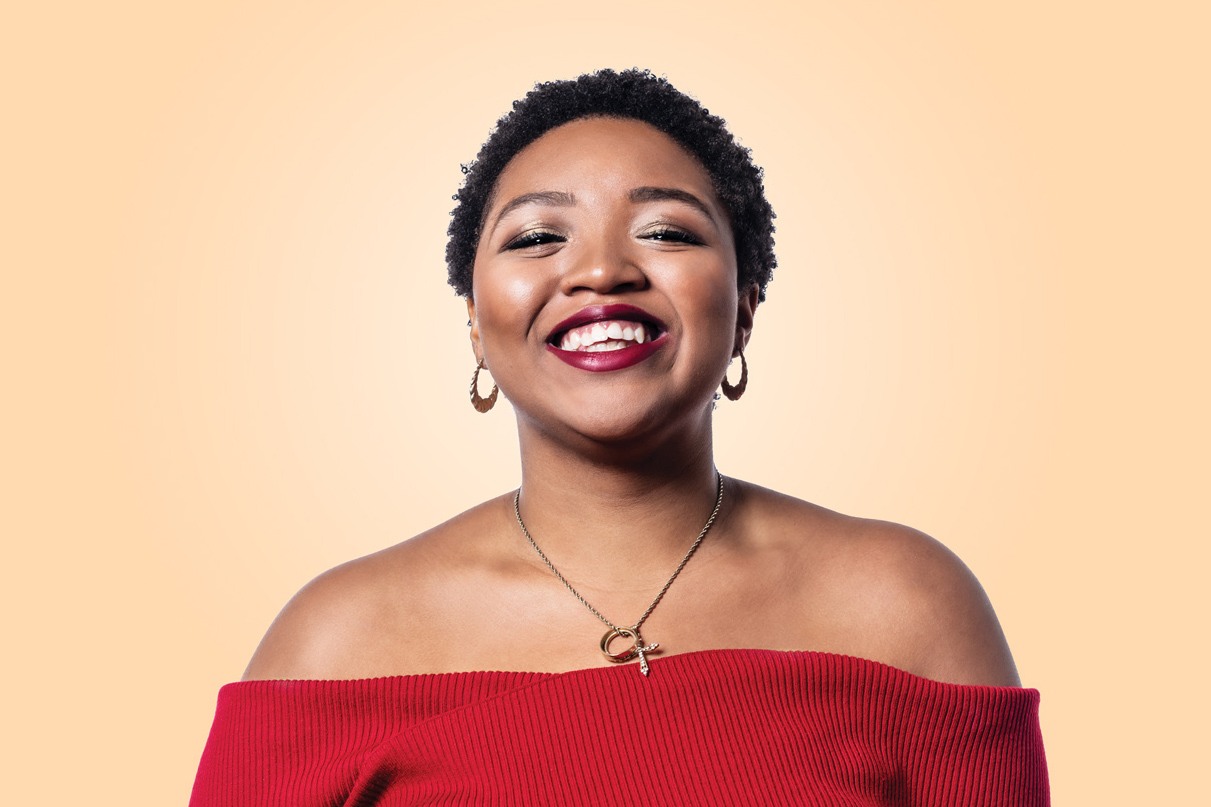 Anea Moore + Hazim Hardeman
Inspirational Intellectuals
thinkersHardeman, 24, and Moore, 21, are local celebrities — and their fame has nothing to do with Instagram. The Philly natives are new Rhodes -scholars — Hardeman repping Temple (the school's first) and Moore from Penn. The award means $70K each and degrees from Oxford (we couldn't photograph Hardeman because he's in England), but the two have already made a huge impact here by proving that zip codes don't have to be destiny.
Haniyyah Sharpe-Brown
PR to the People
CommunicationsWhen Sharpe-Brown, 35, joined Councilwoman Blondell Reynolds Brown's office as communications manager, she crafted campaigns to promote equal pay and small-business visibility. Now, as founder of On Point Communications, she's seeking out clients (small-business owners, nonprofits and people of color) to tell their overlooked stories.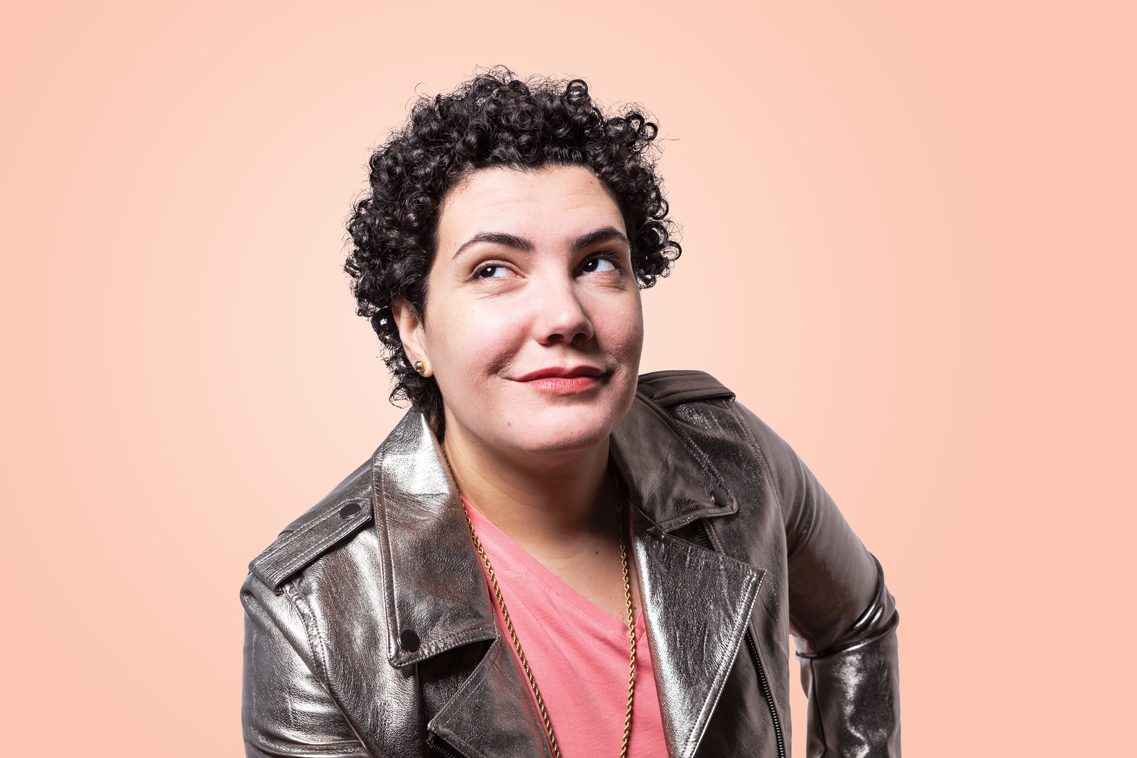 Raquel Salas Rivera
Socially Minded Poet
ARTSThe enchanting works of Philly's current poet laureate, 33-year-old Salas Rivera — who uses they pronouns — put marginalized voices on center stage and call attention to injustice in their native Puerto Rico. "How to take up space, how to have a dialogue," Salas Rivera says, is "an important conversation happening in the arts."
Marcel Pratt
Kenney Agenda Defender
politicsPratt, 34, uses the word "resilient" a lot. He says it characterizes the low-income West Philadelphia zip code where he grew up and — in a different way — his Temple law-school classmates who graduated during the recession. It's also what led him to land, last year, as Philadelphia's youngest city solicitor. So far he's overseen a major lawsuit the city filed against Big Pharma, and helped support the city's decision to end a controversial contract with ICE, he and stood proudly next to the Mayor when a federal judge ruled in favor of Philly's status as a sanctuary city.
Melissa Lee
The Sustainable-Generation Maker
SUSTAINABILITYLee, 29, is creator of the GREEN Program, which runs accredited courses that share proven sustainable practices. One example: In Fukushima, Japan, the use of solar and wind energy is expanding after three -earthquake-induced nuclear power plant meltdowns. More than 3,300 college and grad students across four continents have participated in GREEN, and alum have graduated to companies that include SpaceX, Tesla, NASA, Lockheed Martin, and the National Renewable Energy Laboratory.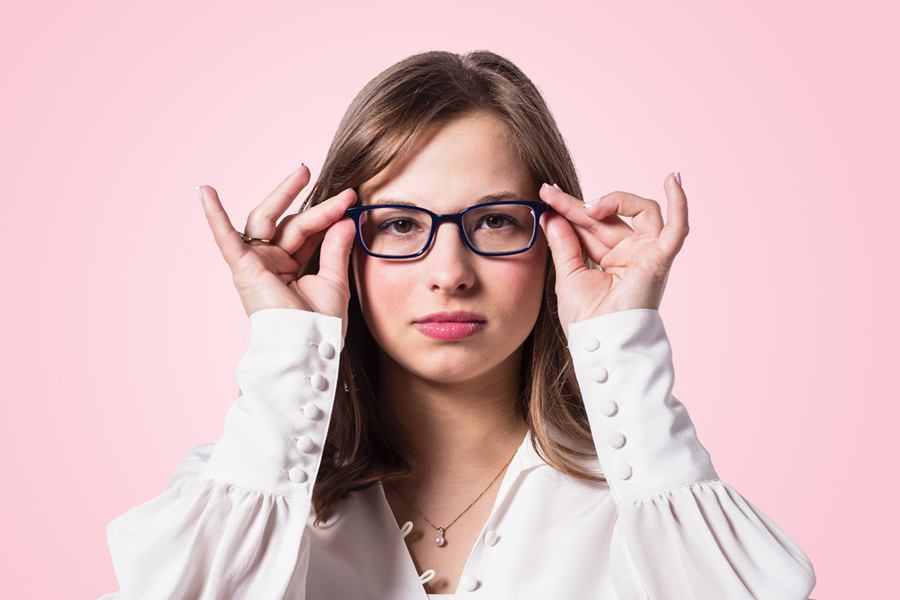 Brianna Wronko
Health-Care Innovator
techWhile earning a bioengineering degree from Penn, Wronko, 22, began developing a device that produces blood-test results in 20 minutes or less. Now her start-up, Group K Diagnostics, is keeping the FDA busy while it breathes energy into local biotech. "We keep looking for talent outside," Wronko says. "The next big thing from Philly is going to be homegrown, so people need to get with the Philly program."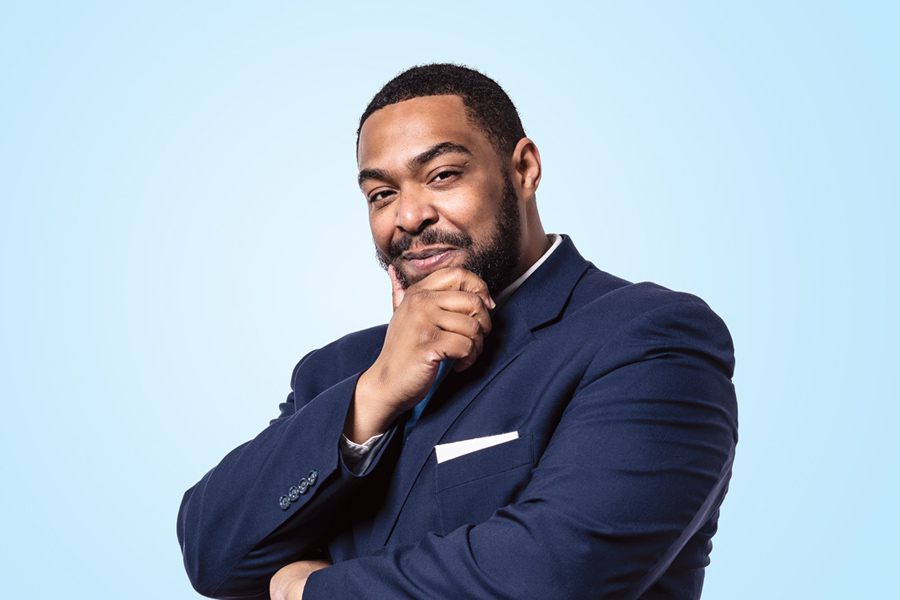 Omar Woodard
Change-Making Philanthropist
PoliticsAs head of the venture philanthropy GreenLight Fund, 35-year-old Woodard — a North Philly native and Obama campaign vet — coordinates political, economic and charitable energies to address the city's poverty problem. He's politically connected, ambitious, and bursting with ideas about how to make the city operate in better synchrony. "I think, given the nature of our challenges in Philadelphia, you need all sectors involved, and people who can work across them to move in one direction," says Woodard, who launched a challenge to City Council president Darrell Clarke this cycle. He ultimately withdrew, citing internal doubts about his ballot petitions, but not before tantalizing politicos who've been eager for the dynamo to seek office.
Raquel Evita Saraswati
Liaison for the Marginalized
activismSaraswati, 35, works at the Family Equality Council, where — as the director of corporate and foundation -relations — she secures grants and sponsorships to advance equality for LGBTQ families. But that's only part of her local impact. As a vegan, Muslim, queer feminist, lecturer, writer, and member of the Mayor's Commission on LGBT Affairs, she uses her many connections to empower marginalized communities (like the local Muslim population) and create awareness around issues (like gender-based violence) through dialogue and public engagement.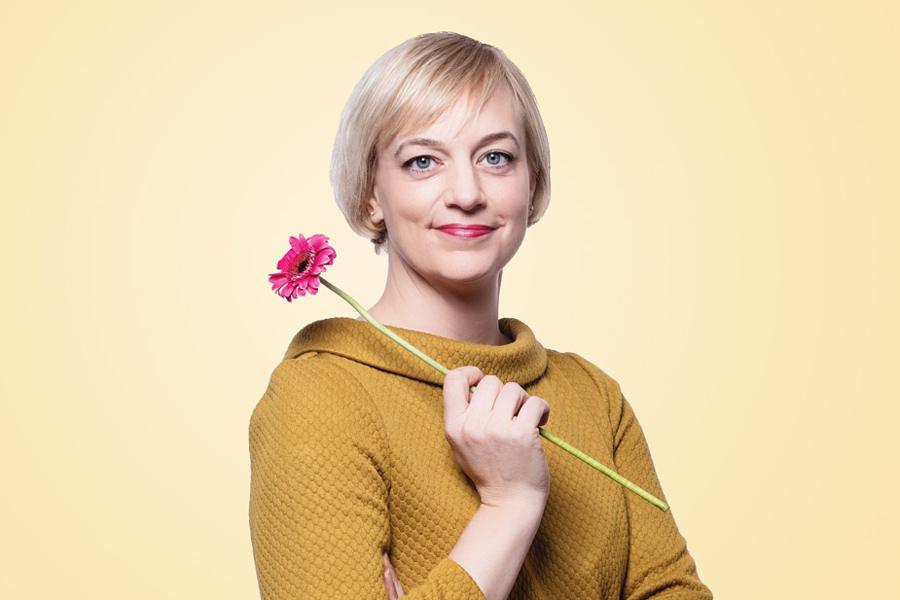 Christine Knapp
Philly's Green-Agenda Peddler
sustainabilityKnapp advocated for an Office of Sustainability — and now, at age 40, she's running it. You can thank her for forging Philly's reputation as a sustainability leader: She's the force behind plans to reduce greenhouse gas emissions that the city produces by 50 percent (and generate 100 percent of city electricity from renewable resources) by 2030. And she's practical: "The single most important thing people can do is vote," she says. "We can all commit to eating less meat and commuting on less carbon — but ultimately, one law can have many times the impact."
Bob Moore
Start-Up Proofer
techMoore, 35, says his biggest accomplishment to date is "the Magento deal." RJMetrics, the start-up he co-founded in a South Jersey attic 10 years ago, sold to Magento Commerce, a leading Silicon Valley cloud commerce platform, proving that great start-ups can rise and grow in Philly. And the serial entrepreneur isn't packing up for the Bay Area: His new company, collaborative data platform Crossbeam, is showing that the city's tech community is ripe. "It's common for Philadelphians to not view themselves as competitive on the national stage," Moore says. "But there's a wealth of talent here that has proven its ability to really matter in the global start-up ecosystem."