News
High Street on Market is Closing … Kinda
After more than 7 years in Old City, High Street on Market will close its doors. The restaurant group says they are looking for a new location.
---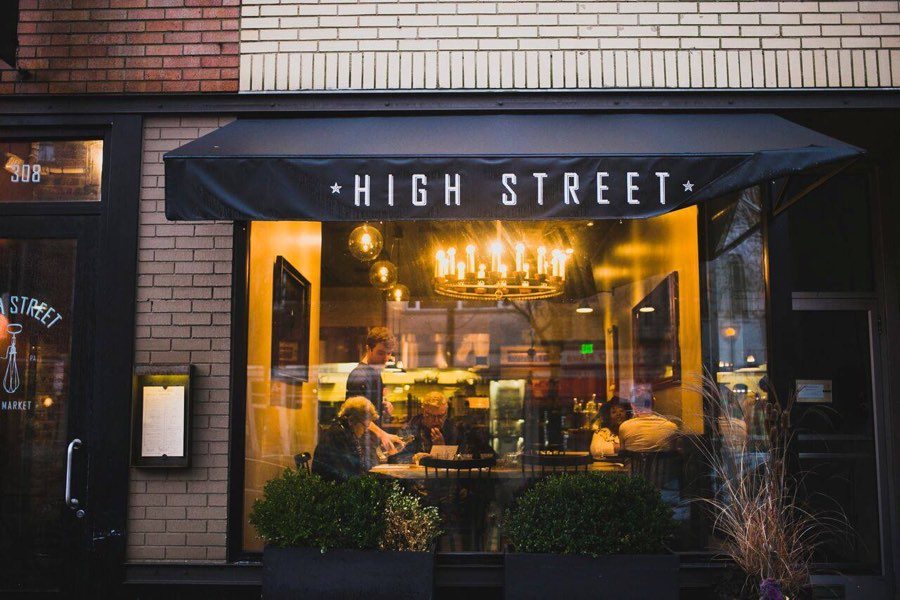 After more than seven years in its current location at 308 Market Street, Ellen Yin's all-day cafe and bakery will close in mid-September. According to a press statement, this is not a permanent closure, but instead a relocation "driven predominantly by the restaurant's rent increasing over 50 percent in the past year."
According to the statement, the rent increase in combination with the impact of COVID-19 has made it impossible to sustain the restaurant in the current location. Though they haven't found one yet, the restaurant group is "actively pursuing" a new location to call home. The restaurant hasn't announced the final day, but it will be sometime before their lease runs out on September 30th.
Fork, Yin's more high-end concept that lives next door, will continue to operate, as the space is owned by a separate landlord.
When High Street opened in 2013, it made Bon Appetit's list of best new restaurants, highlighting the work of head chef Eli Kulp and head baker Alex Bois. Kulp was also highlighted in Food & Wine magazine as one of their Best New Chefs in 2014. The next year, Kulp sustained life-changing injuries in an Amtrak accident that ultimately brought him out of the kitchen. He now hosts the Chef Radio Podcast, in which he hosts chefs for big conversations. Alex Bois went on to open Lost Bread Co., which is one of the best bakeries in the city. In 2015, Yin also opened High Street on Hudson, a New York outpost of the same concept.
In recent years, High Street has remained a beloved neighborhood spot, and was on the 50 Best Restaurants list for several years. In the midst of COVID-19, they've remained open, serving takeout and delivery. We'll be waiting to see where they land.
---