News
Here's What's on the Menu at Center City's Newest Steakhouse
Premium wagyu, creamed corn creme brûlée, and plenty of seafood.
---
In April, another steakhouse will hit Center City. Steak 48, a concept from brothers Jeffrey and Mike Mastro, is the third outpost of the concept, which has already opened in Chicago and Houston. A fourth will open this summer in Charlotte, North Carolina.
The menu is steakhouse food: USDA prime steak, premium wagyu cuts, and fresh seafood. Notable dishes include the creme brûlée corn pudding, which is an over-the-top but possibly delicious mash-up of the French dessert and the American side dish, a meatloaf made with filet mignon. Dessert highlights include a beignet tree. See below.
Center City proper already has a bunch of steakhouses — find our favorites here – but we also saw long-time staple Morton's close on December 31st after more than 20 years in business. The Steak 48 teams says what sets them apart is their commitment to personal service and allowing the customer to have the experience they're looking for. To that end, the Philly spot will have flexible eating options like a bar exclusively for dining customers, so you can have a chill bar experience without enduring another customer yelling in your ear trying to talk to the bartender. There will also be "private dining suites," glassed-in dining tables with a view into the kitchen for bigger parties or special celebrations. The space is huge — all told it will seat over 400 people.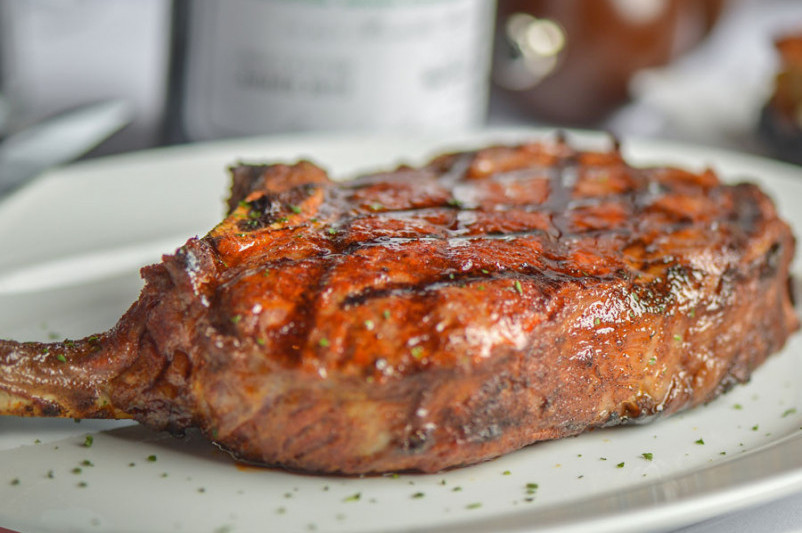 Ribeye | Courtesy of Steak 48
The Steak 48 brand has been around since 2014, when the first restaurant opened in Houston. Before that, the Mastro family was best known for their chain of Mastro's Steakhouses and Ocean Club seafood restaurants in California and Arizona.
---