News
Sarvida, Fishtown's New Filipino Restaurant, Is Ready to Serve You
Lou Boquila's Filipino BYOB opens this weekend. Here's what you'll be eating.
---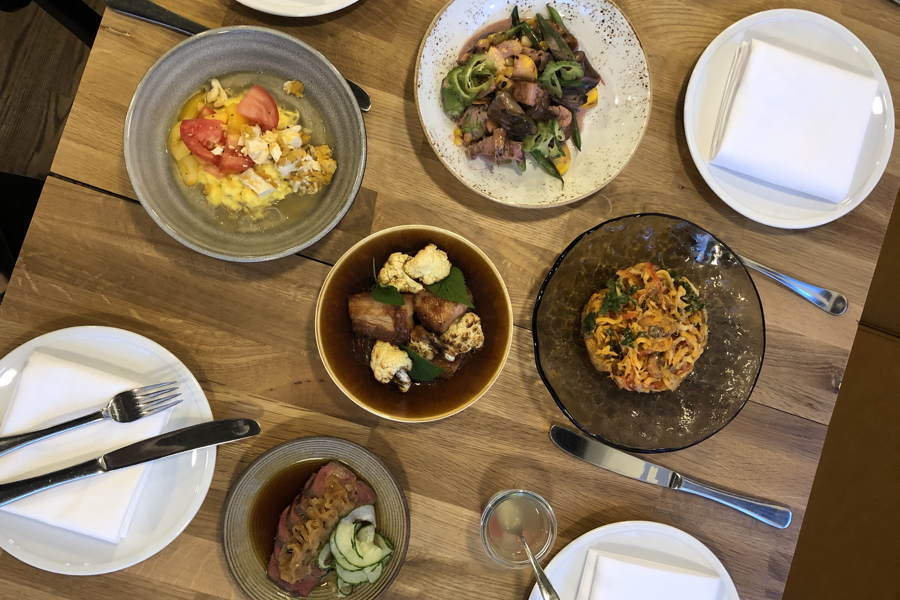 Sarvida, Lou Boquila's new Filipino restaurant at 300 East Girard Avenue (in the space that used to be Girard Bruncherie), is done.
They've renovated the space (nixing the previous tenant's zebra-striped ceilings for a more minimalistic pewter). They've fleshed out the menu (below), and they've hosted their friends and family night. The doors officially open this Saturday at 5 p.m.
Like his East Passyunk restaurant, Perla, Sarvida is named after his late mother (her middle name). And like Perla, Sarvida is a modern take on classic Filipino cuisine. Traditional ingredients and spices, but presented with the fine-tuned finesse of a professional chef. While Perla offers both ends of the Filipino food spectrum — upscale, modern, a la carte Thursdays through Saturdays; family-style, eat-with-your-hands Kamayan dinners on Wednesdays and Sundays — Sarvida will live somewhere in the middle — an all a la carte menu with small and large plates (whole fish and chicken dishes) designed to share. And unlike Perla, Sarvida will offer brunch on Saturdays and Sundays starting September 22nd.
Peep the menu here and call the restaurant at 267-273-1234 to make your reservation.
Menu:
---
---