News
Brauhaus Schmitz's New Chef Has Perfected the Döner Kebab
Valentin Bay is serving his version of the iconic German sandwich for lunch on his new spring menu.
---
When it was announced in December that former Brauhaus Schmitz chef Jeremy Nolen would be leaving his longtime post, we knew his replacement would have some big Bavarian shoes to fill.
Luckily, Nolen chose German-born chef Valentin Bay to succeed him — and now, the veteran of Citron+Rose, Arde Osteria, and Avalon Pasta Bistro is putting his own mark on the menu.
We're particularly pumped that Bay has put döner kebab, Germany's take on the Turkish flatbread sandwich filled with spit-roasted meat, on its lunch menu. For a sandwich-loving city like Philly, we're sadly underserved in the döner department, so having them available regularly is an exciting development.
"Döner is Germany's number one street food and therefore deserves a spot on our menu," Bay said. "Nothing goes better with a beer than a good döner."
Part of the reason that döner kebab weren't available regularly until now is that it's tough to make a consistent version of the labor-intensive flatbread for the sandwich. But Bay thinks he's hit on the right formula.
"We feel like we've created a great fladenbrot recipe that is easy enough to replicate," he said. "People are going to go crazy over this sandwich."
It's only available on the lunch menu for now, but the chef wants to serve it through happy hour in the future.
Bay has also boosted the restaurant's selection of schnitzels, offering several takes featuring breaded or unbreaded cutlets of thin-pounded pork, veal, or chicken. And of course, he's still making those outsized soft pretzels, served with a side of beer cheese for dipping.
Check out Brauhaus Schmitz's new spring lunch and dinner menus below (click to embiggen).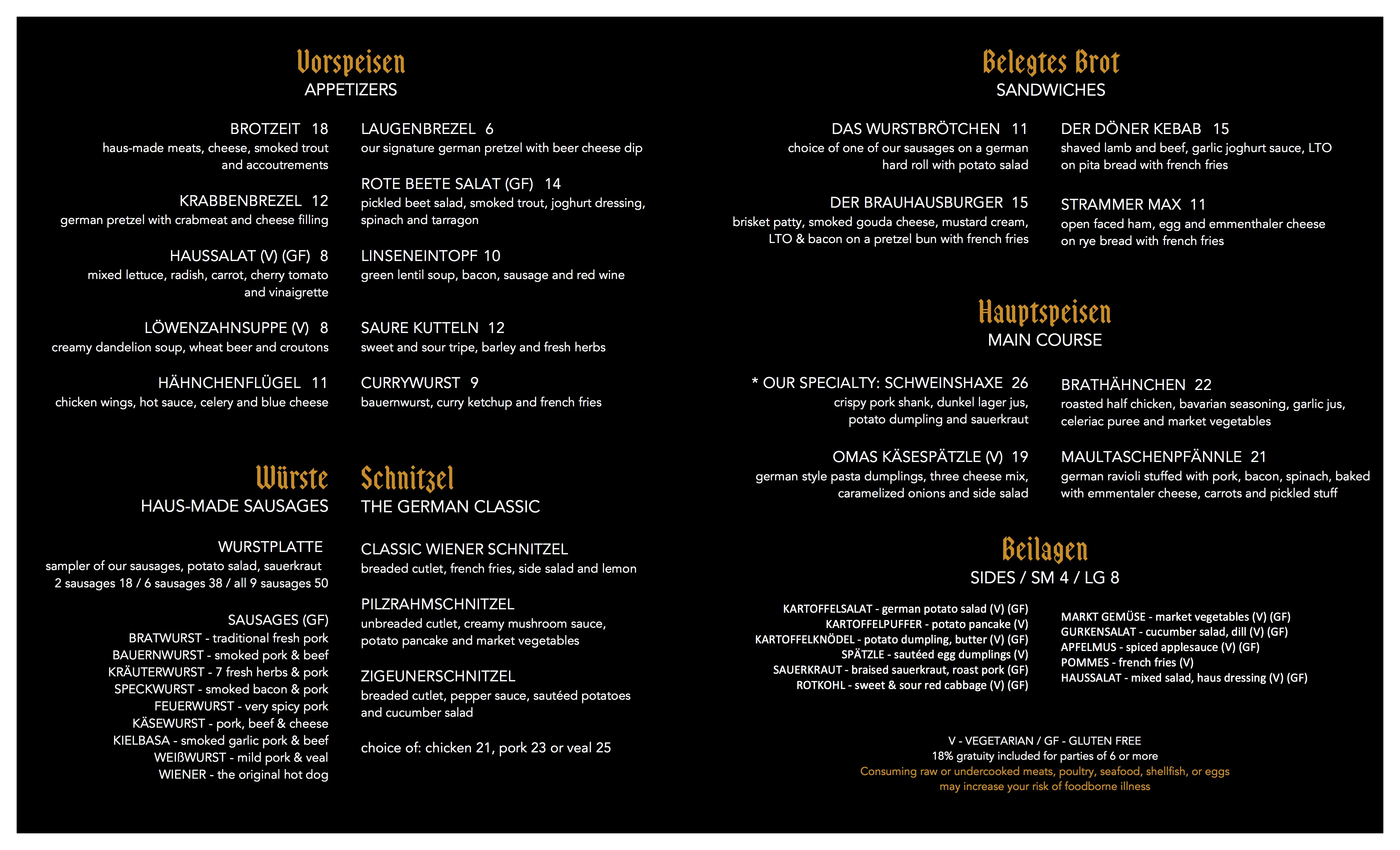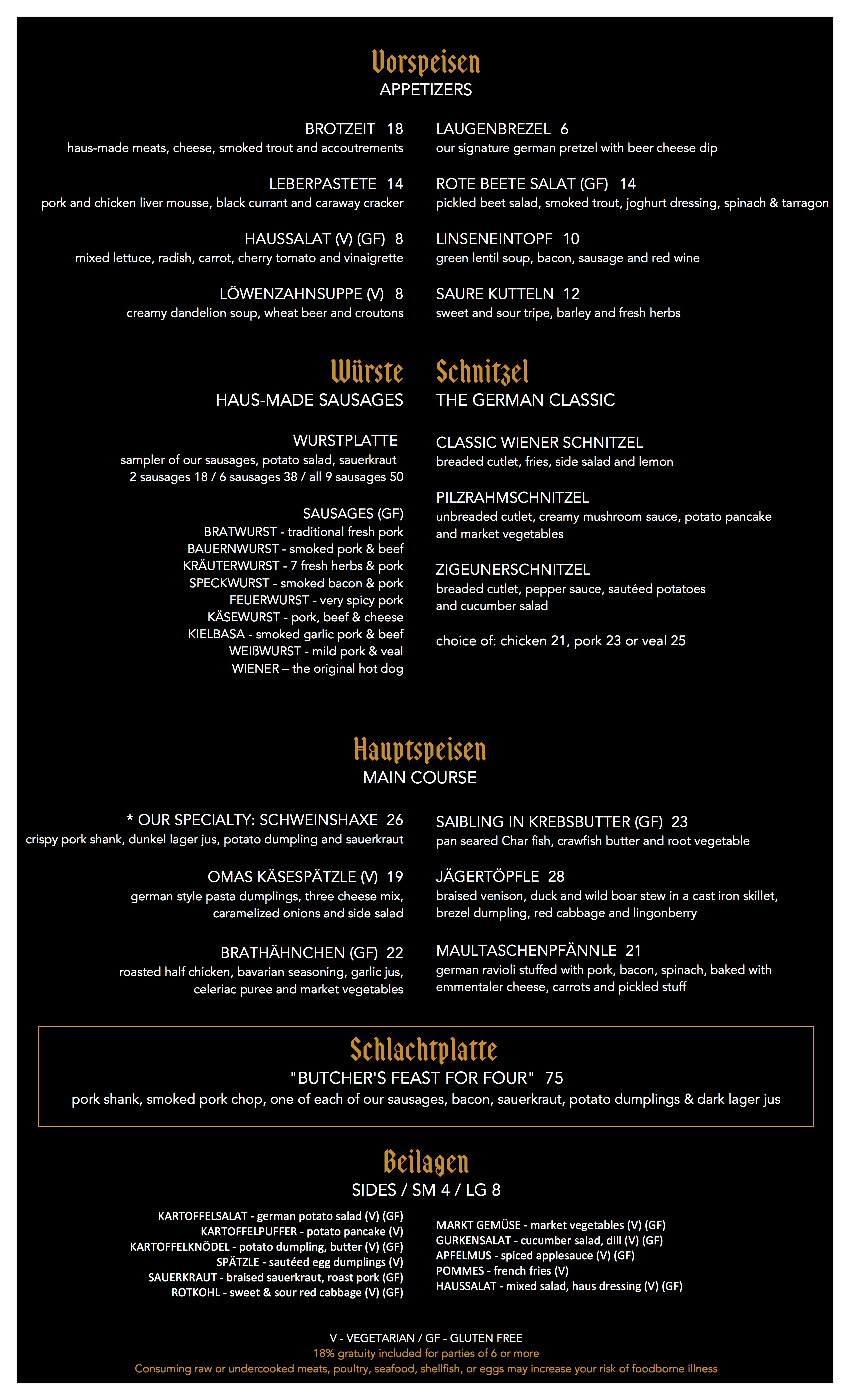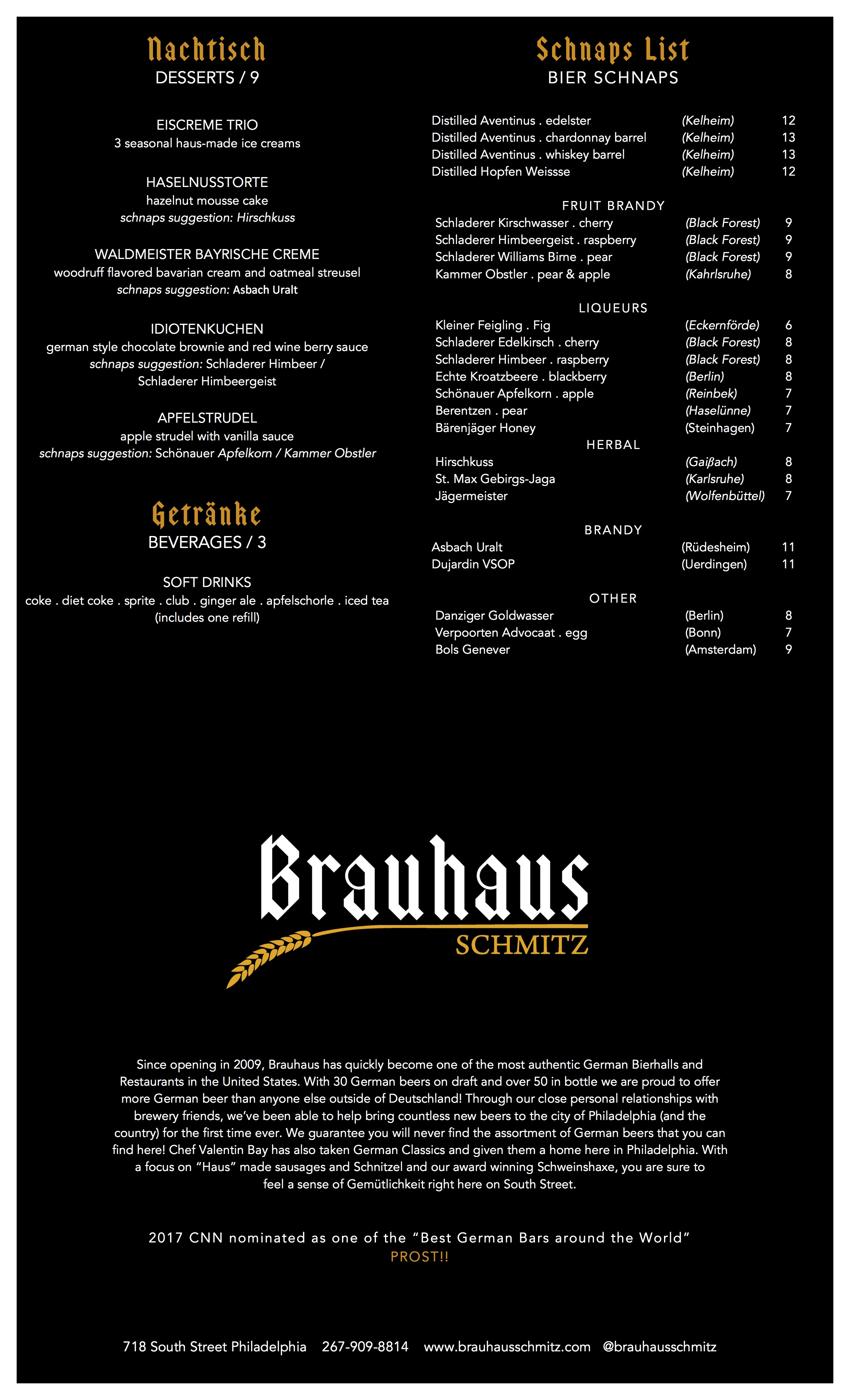 ---
---