Noord's Joncarl Lachman Joins M Restaurant
He's coming onboard as executive chef and partner.
---
Joncarl Lachman, chef-owner of Noord in East Passyunk and co-owner of Pennsport's The Dutch, is adding to his already prodigious work schedule.
He'll assume responsibilities at M Restaurant in Washington Square West, which is located in the historic 18th-century Morris House Hotel.
Lachman met M owner Gene LeFevre a few years ago and the two bonded over a shared love of history — making Lachman a natural fit to take the reins at M. Noord chef de cuisine Aila DeVowe is running M's kitchen, but no changes will be made to Noord's menu. Robin Niemczuk, who had been running M's kitchen, will stay on at LeFevre's Six Feet Under, as will other M staffers.
While M's hours will remain the same, Lachman plans to add brunch service and update the menu to reflect the building's history, with 18th-century classic like puff-pastry pot pies, pheasant, and rabbit and unique-to-Philly items like chicken salad and fried oysters. He's also added a new happy hour deal: three appetizers for $15 between 4 p.m. and 6 p.m. Tuesday through Sunday.
Lachman will also offer a new special: $12 for an order of fried oysters and a glass of champagne, all night, every night.
Check out M's new menu below.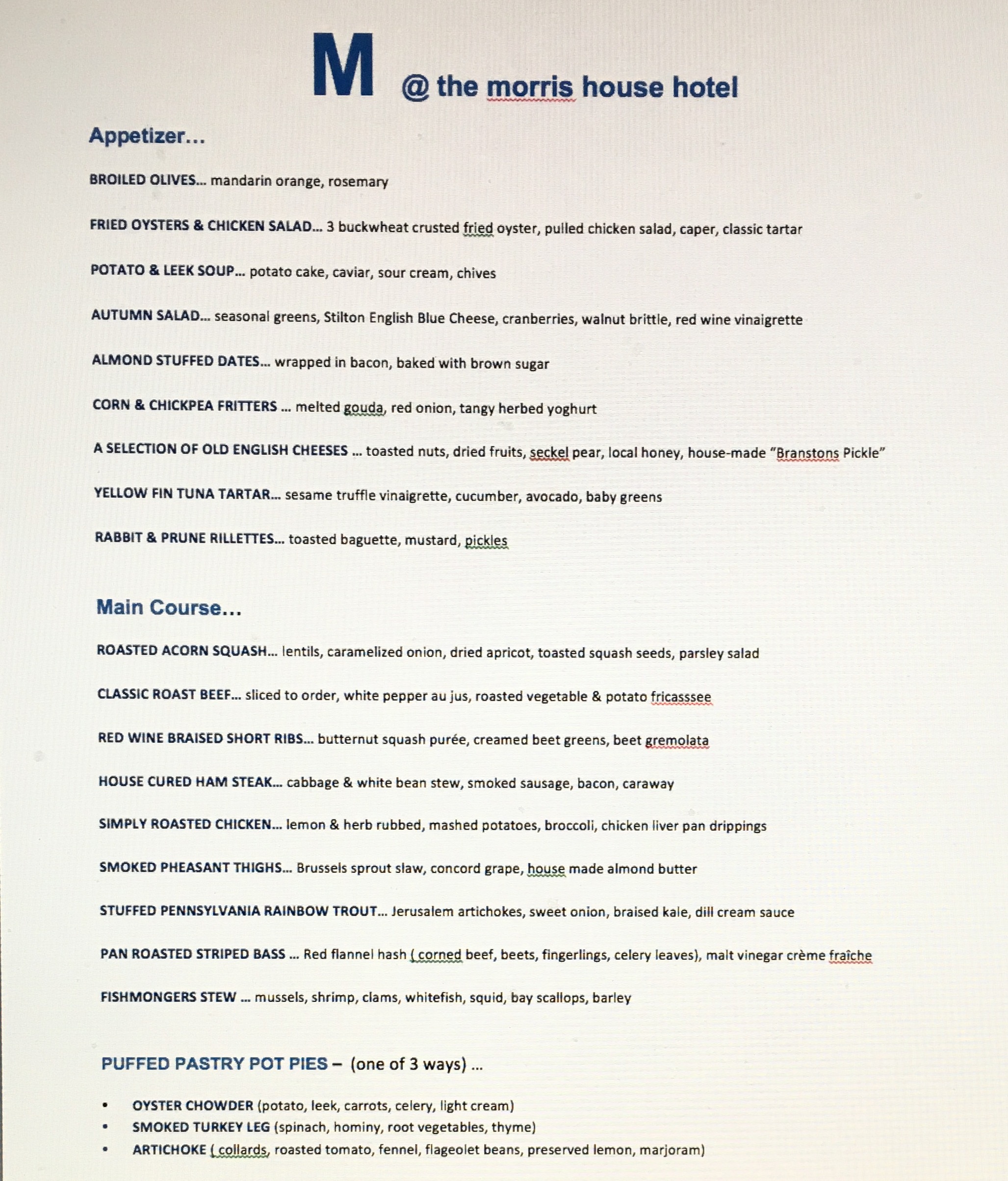 M Restaurant [Foobooz]
Joncarl Lachman [Foobooz]
---
---