Han Dynasty Offers Free Dan Dan Noodles to the Uninsured
"DanDanCare" started on Sunday, and we've got the details right here.
---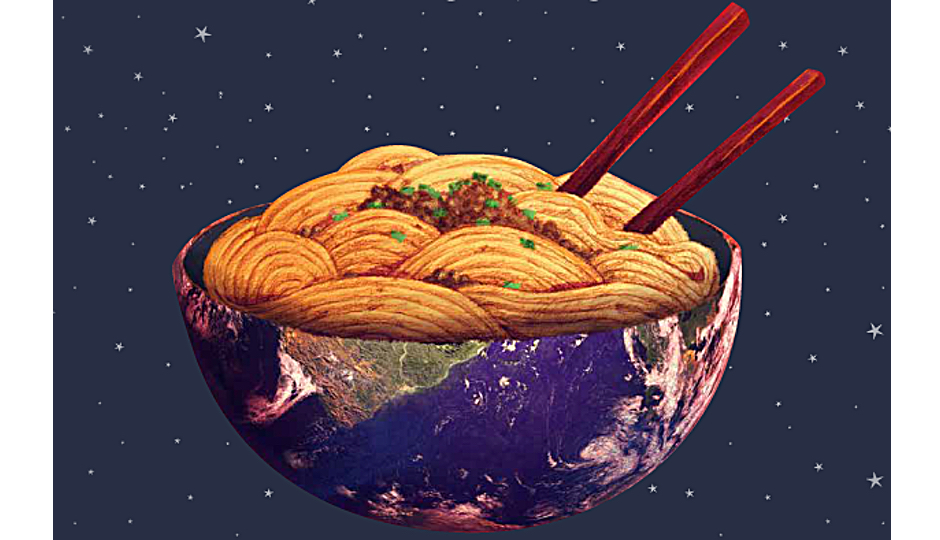 Han Dynasty owner Han Chiang is not exactly apolitical. He has strong opinions on how things in this country are going and even stronger ideas about how people should look out for each other when times are tough.
So when it came time to figure out how to celebrate Han Dynasty's 10th anniversary (which happened this past Sunday), he decided to do something good for the community. Namely, to give free dan dan noodles to those who really need them — in particular, those with no health insurance. This is how "DanDanCare" was born.
He announced it late last week via his Facebook page. And now he's looking for your help.
It works like this: Starting on Friday, May 12th and running through May 21st, anyone without health insurance can go to the Old City Han Dynasty and request DanDanCare. This will get them a free bowl of dan dan noodles (dine-in only, one order per party, per week). You don't have to show proof that you're uninsured to receive DanDanCare. This whole deal is working on the honor system. As Han says, "It's your soul on the line."
But free noodles are just the start.
See, Han believes that doing good should be something everyone is involved in. So he's wrapped a charity drive around his new health care initiative. At the same time that he's taking care of Philly's uninsured, he's asking everyone who's able to donate to Children's Hospital of Philadelphia. There's a whole page set up through CHOP where donations can be made and, as an incentive, he's set up a series of goals:
If we raise $10k – Extends DANDANCARE for ONE WEEK at our Old City location for anyone without health insurance.

$25k – Extends DANDANCARE for TWO WEEKS at our Old City location for anyone without health insurance.

$50k – Extends DANDANCARE for ONE MONTH at our Old City location for anyone without health insurance.
So yes, this isn't just a Han Dynasty thing; this is an everyone thing. The more we give, the more Han Dynasty will be able to help.
Right now, the campaign is languishing a little bit. Granted, things are just getting started, but the donations are at around $1,000 right now. So this is your chance to do some real good for people who need it. CHOP is a worthy cause. DanDanCare is a very cool promotion. And all it needs now is a little generosity from you.
DanDanCare Donations Page [CHOP]
Han Dynasty [Foobooz]
---