Exton Gets a Brand New Restaurant and Beer Garden Next Week
It's called Suburban and it has some unexpected ties to Philly's most famous movie director.
---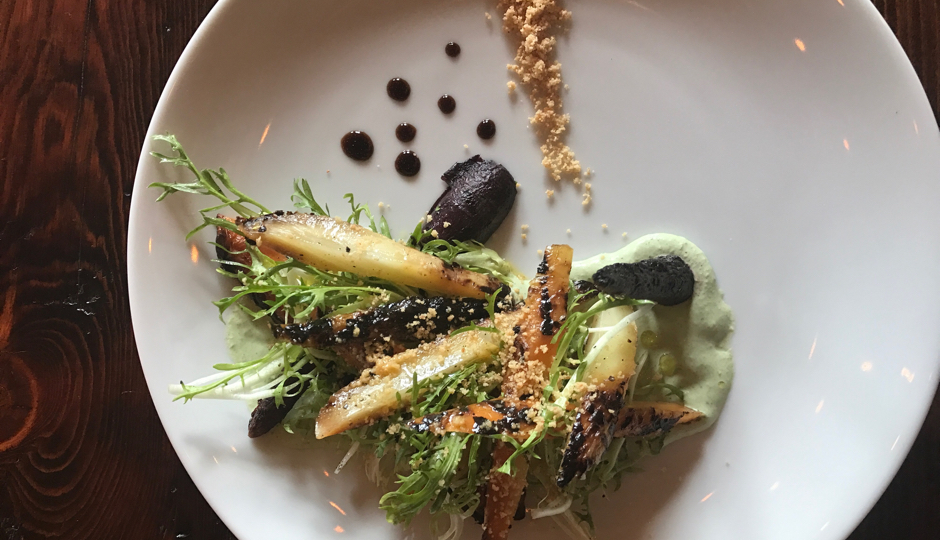 "Private chefs and country clubs are where chefs go to die. And I'm not ready to go to pasture," said Eric Yost, the chef and owner of Suburban, a new restaurant and beer garden opening in Exton's Eagleview Town Center (hopefully) next week.
After graduating from Johnson & Wales, the West Chester native travelled around the country, cooking in restaurants from Chadds Ford to Cape Cod, eventually landing himself a sweet, little gig with Tommy Bahama restaurants. He opened two Florida locations and another in Vegas before returning home in 2008 to partner with Marty Grims, White Dog Cafe's then-new owner.
And like many of the chefs who've passed through the White Dog kitchens, he says he left with a greater understanding and commitment to the local farm-scape. So he took his talents with him to Wyebrook Farm's restaurant where he furthered his dedication to all things nose-to-tail alongside Dean Carlson. It was then that he was connected with Philly-based director M. Night Shyamalan, who eventually brought him on as his personal chef. After three movies with Shyamalan (Split being the most recent), he decided personal cheffing was "too laid back" for him, and it was time for a place of his own.
It's called Suburban, a hyper-local restaurant and beer garden in Exton, PA. With a name like that, it might seem like Yost is doubling-down on the whole suburban restaurant archetype, but it's actually quite the opposite — the suburbs rarely ever get this type of restaurant treatment. Suburban will be split in half between "The Farmer's Room" on one side — with more of a sit-down, modern American restaurant feel — and, on the other side, a casual, picnic-tabled 24-tap beer garden complete with fire pits and a gaming area. Menus will showcase the best from our local farms, breweries and distilleries.
Yost is shooting for a March 1st opening. Hours will go from lunch to midnight on weekdays, 2 a.m. on weekends, plus Sunday brunch.
Suburban [Official]
---
---