Korean Pub, SouthGate Is Opening Soon
---
When we last checked in on SouthGate back in April, owner Peter Hwang was excited to get into renovating the old Tangier and turning it into a Korean pub. We were a little worried about what he would find as he started scraping away the decades of grease, paint and wear at the corner bar. Sure enough, the rehab was more intense than imagined. The floor joists all had to be replaced and the basement walk-ins and the kitchen on the main floor. The basement restrooms now shine, and the steps down are just as steep, but not nearly as rickety.
The layout on the first floor resembles Tangier but everything is new. Custom built wood and steel chairs, and tables line the window side. The bar runs along the opposite side with room for 14. Glossy white and gray tile accents the dark wood floors and bar. A tubular take on the now ubiquitous Edison bulbs takes the lighting in a new direction. A communal table and additional seating sits beyond the bar on a raised platform. Beyond that, the open kitchen will showcase chef Clara Park's Korean inspired bar food.
That food, which will number 15-20 dishes when the bar opens in a couple of weeks, will aim to be under $20 and inspired by the flavors of Korean food. Among the dishes we tried, standouts were the Bulgogi inspired burger, Korean pork slider and the fun "Koreancini" balls.
---
SouthGate Food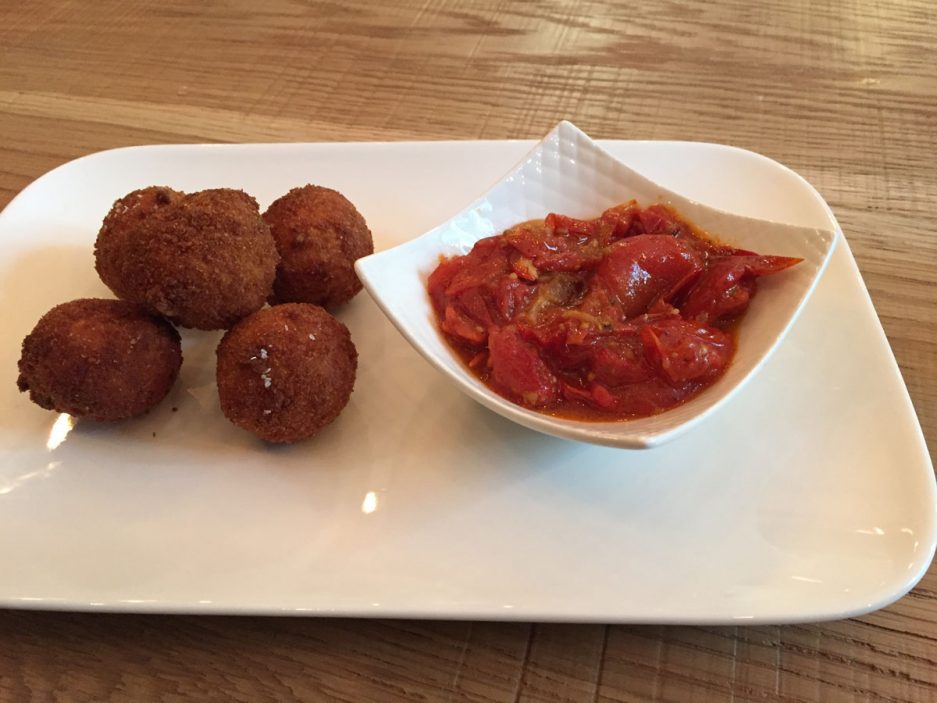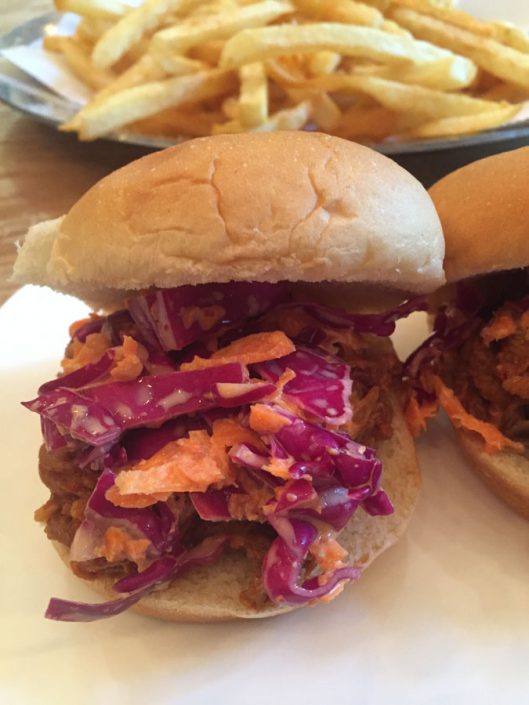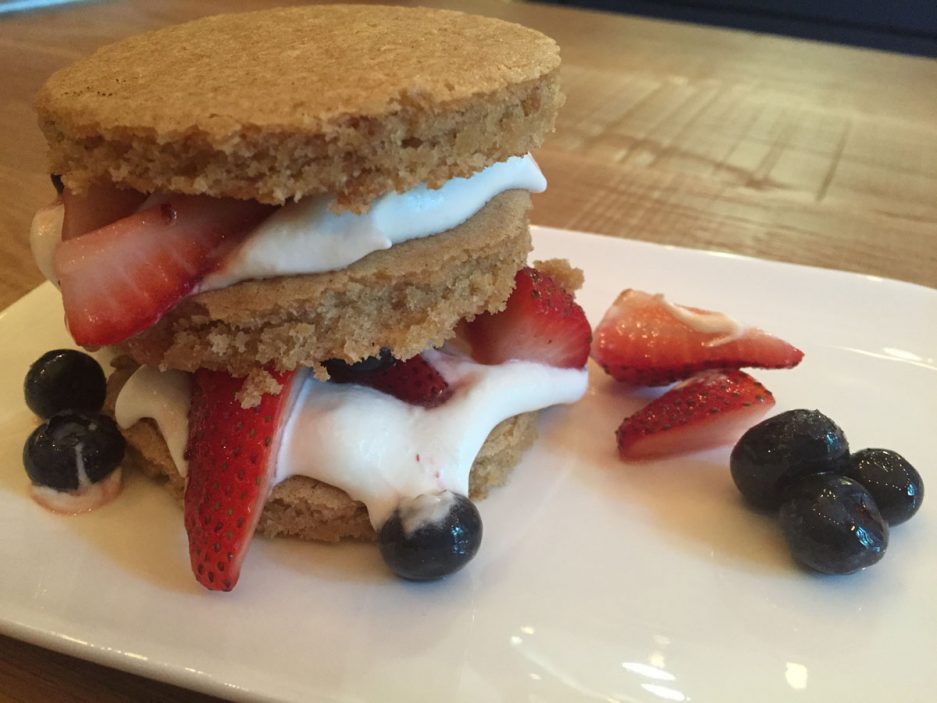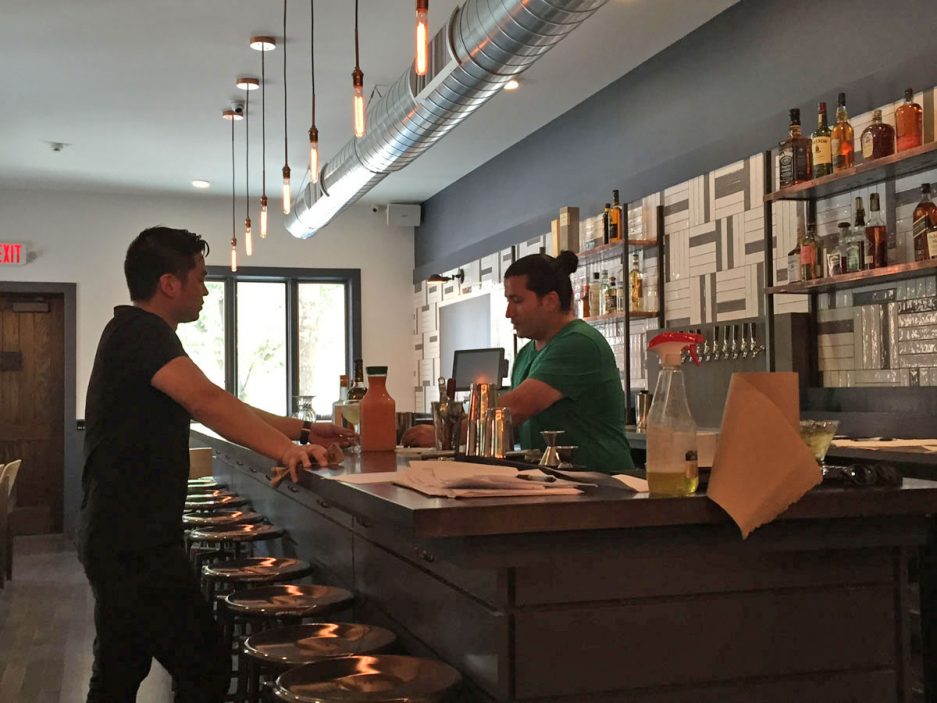 ---
Hwang, whose family has been in the food business for more than 20-years (Oh So Good), anticipates opening in about two weeks. SouthGate has passed all of its inspections and is fine tuning its food and drink menus. On the drink side, Village Whiskey/Juniper Commons alum Juan Bustamante is helping come up with a drink list of cocktails with an Asian flare.
SouthGate [Foobooz]
---