Gran Caffe L'Aquila Is Indeed Grand
---
Gran Caffe L'Aquila opened a week ago at 1716 Chestnut Street. The bi-level space is open from morning to night, offering Italian coffee, pastries, gelato, panini, wine and more. The restaurant shares more than just the name with the Abruzzo Gran Caffe L'Aquila. Local restaurateur Riccardo Longo has brought in World Cup of Gelato winner Stefano Biasini and Michele Morelli in on the project. They ran the Gran Caffe in L'Aquila, Italy, that was heavily damaged by an earthquake in 2009.
Upon entering the downstairs space you're greeted with a gelato counter with 24 flavors. Beyond that is a coffee and pastries bar, followed by a panini case. Next to those options are the drinks and the cashier. In the back is an Italian-style (no seats) bar for enjoying wine and a bite. The opposite wall offers seating in two-and-four-tops.
Upstairs, a full-sit down restaurant will begin service next week. The upstairs also features a gelato lab and will offer Italian language classes and wine tastings.
The menu tops out at $29.50 for a veal shank and $14.50 for a pappardelle with pork, veal, lamb and chicken. An additional weekly menu (PDF) will focus on different areas of Italy. Up first, Rome.
---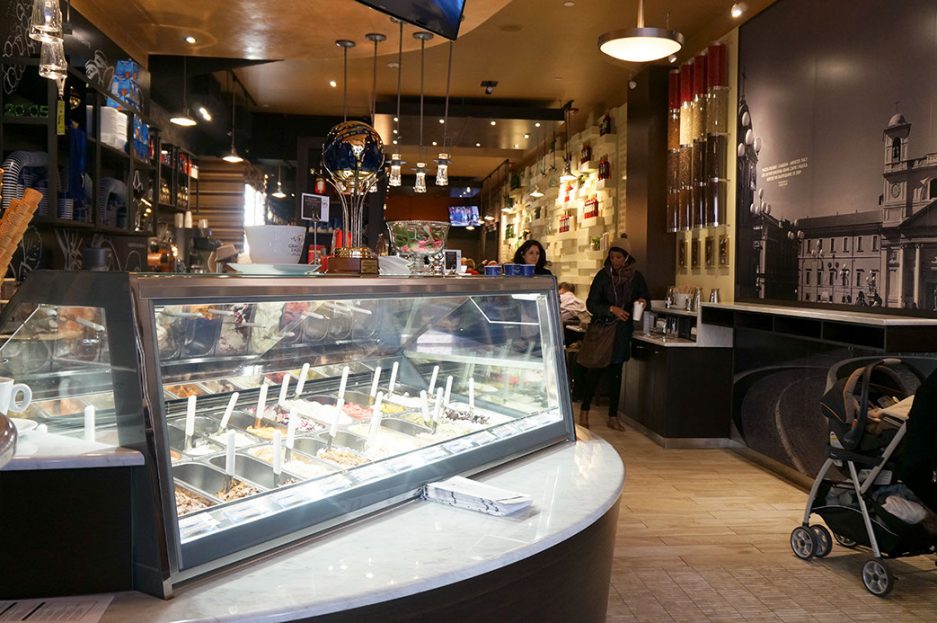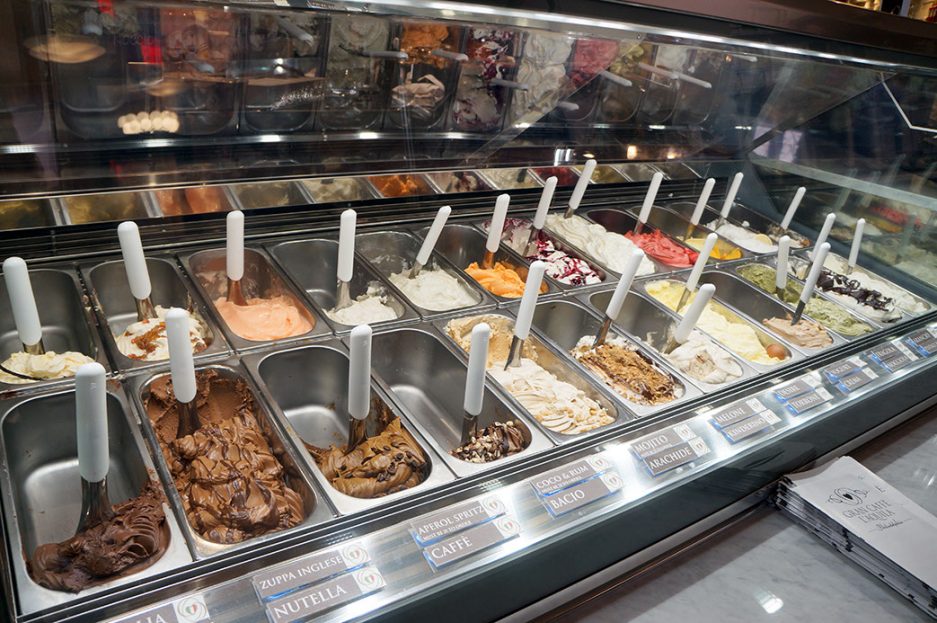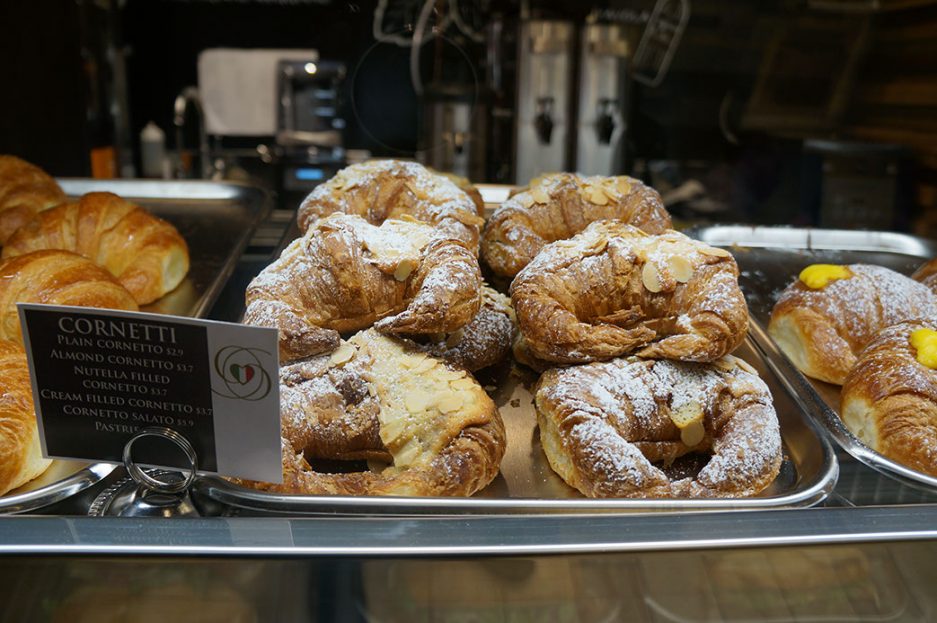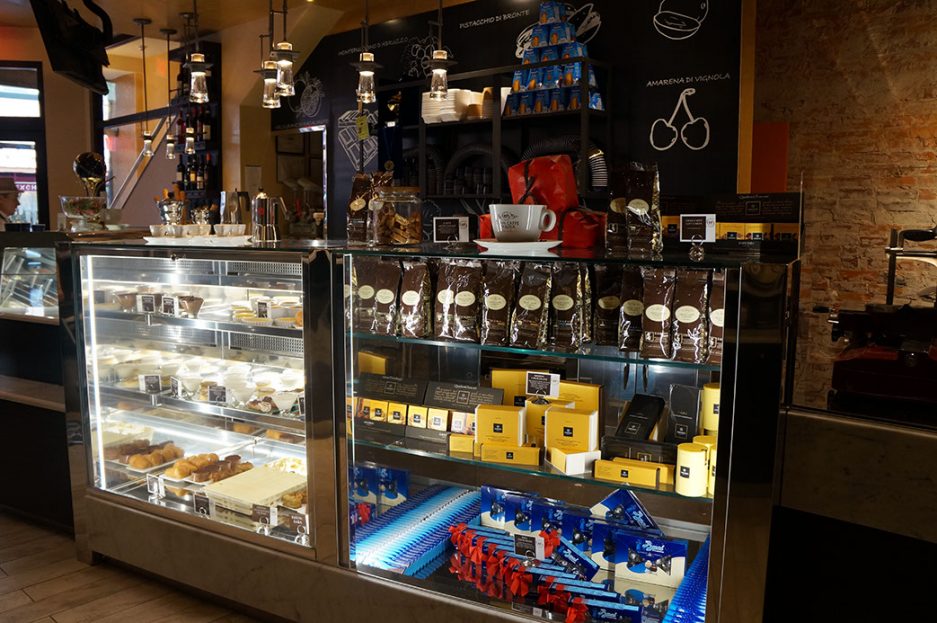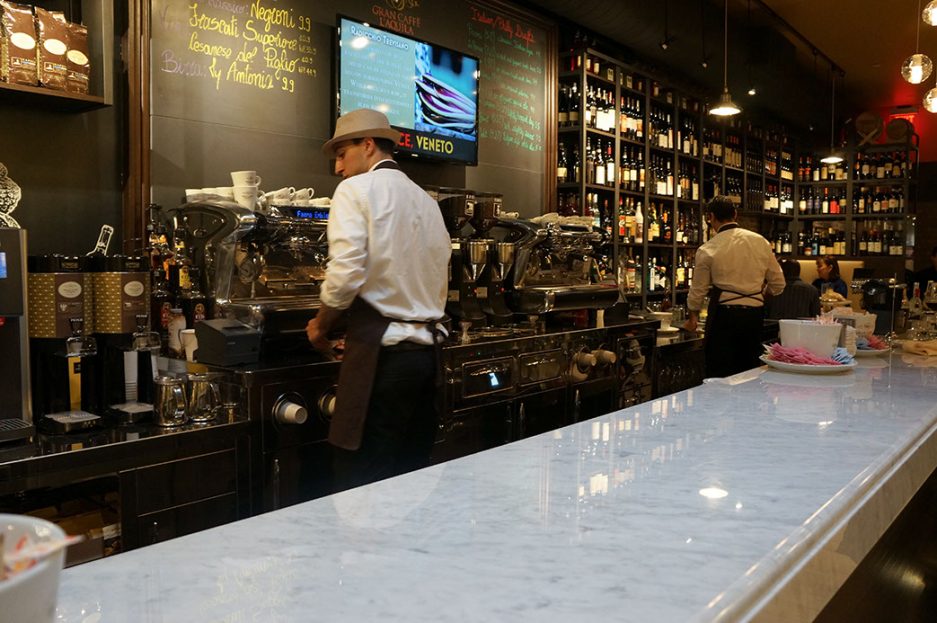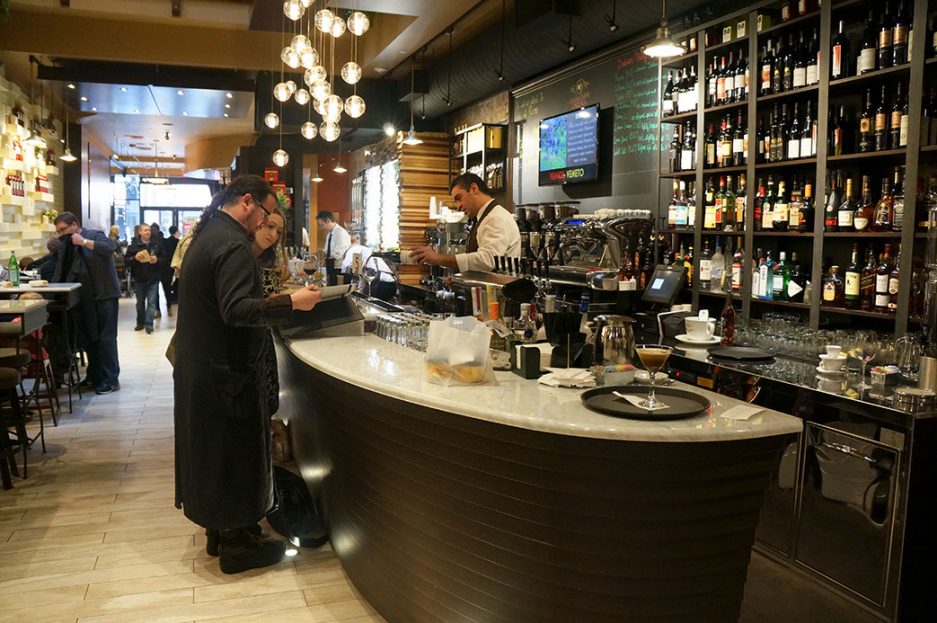 ---
Gran Caffe L'Aquila [Foobooz]
---