First Bite: Dizengoff
---
Michael Solomonov's hummisiya, Dizengoff softly opened today. We were on hand to snap some photos and of course try out the hummus. We ordered the Hummus matbucha for $10. The hummus is topped with Moroccan cooked tomato-pepper salad and a slow-cooked egg. It reminded me of a hummus version of shakshuka and that was exactly The order comes with three side salads and a piece of pita, piping hot, right from the oven.
The food was plenty for lunch and the pita was just about enough for all the generous serving of hummus.
---
Dizengoff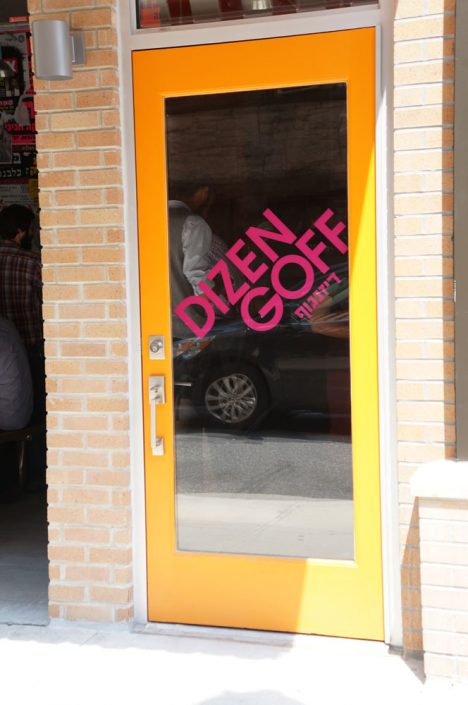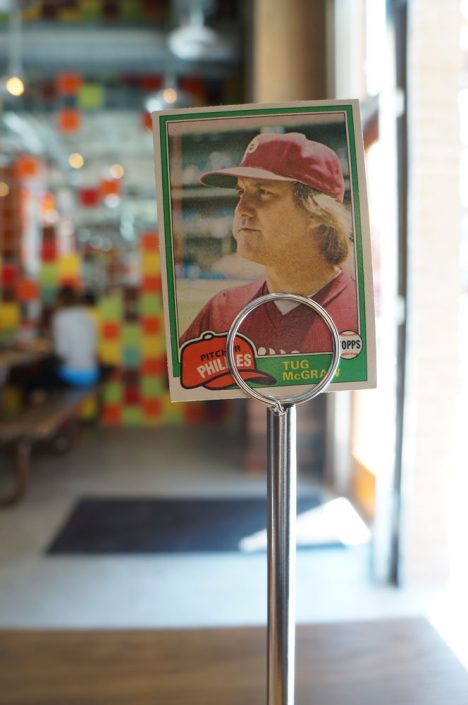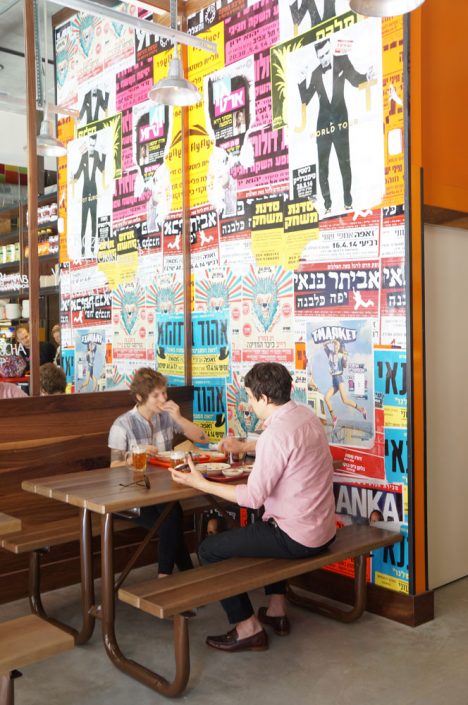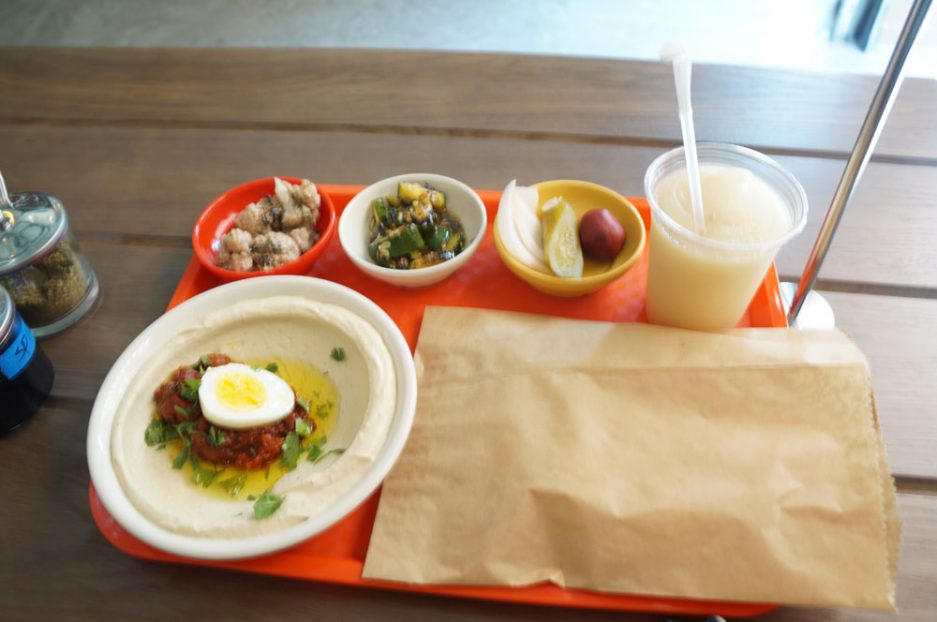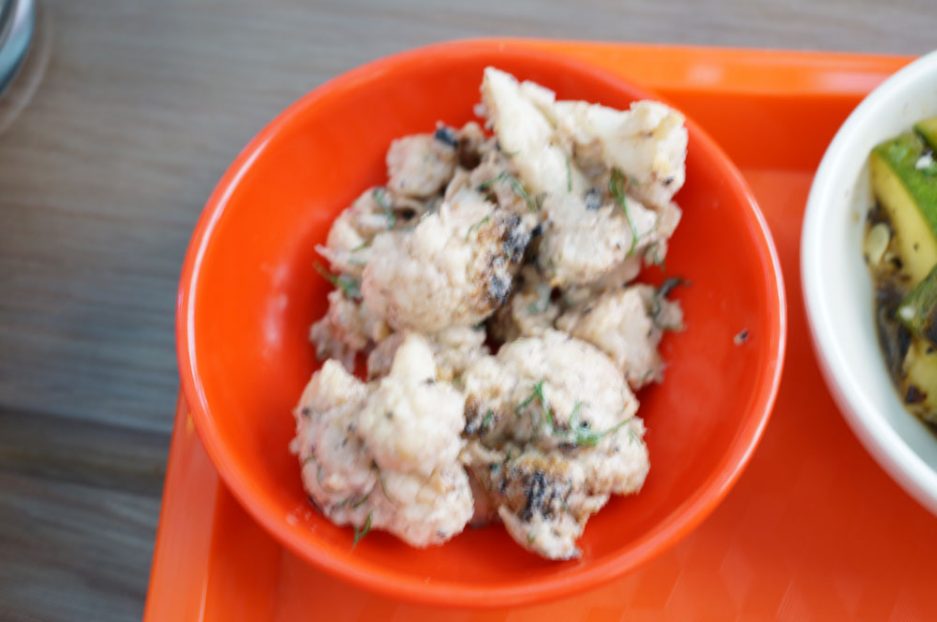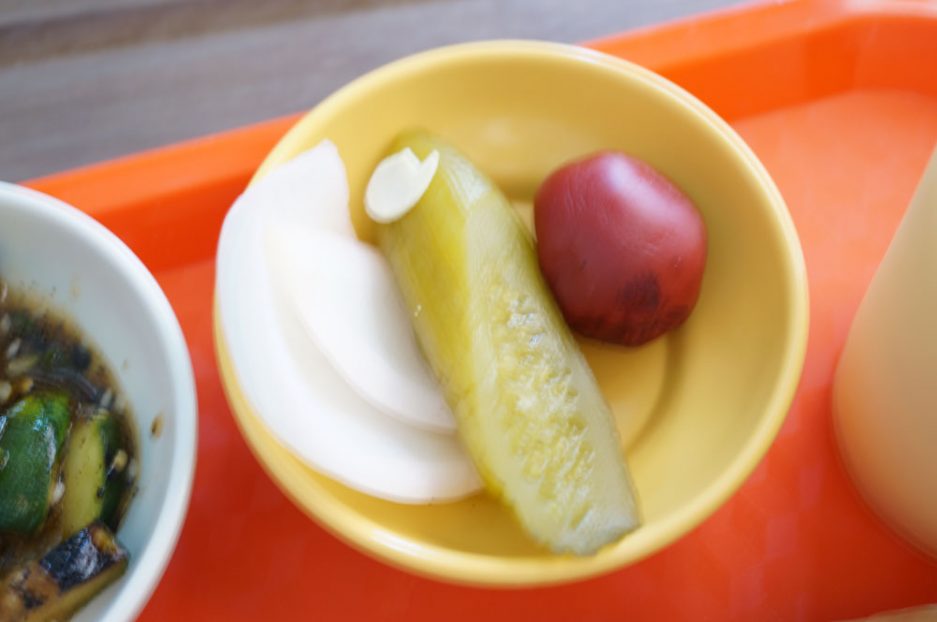 ---
Dizengoff is a walk-up operation. When the weather is nice as it was today, the front facade rolls up, inviting the curious to slow down and take a look inside. Ordering is done at the counter and then you are given a 1980s baseball card for your order (when you order is up, the counter will yell out "Dale Murphy" or "Tug McGraw) instead of a number. The food is served on a tray, with the pita staying warm and moist in a paper bag. The seating is all at picnic tables with room for 24-or-so. To-go orders look to be a strong part of Dizengoff's game plan.
Dizengoff's hours will be 10:30 am to 8 pm, seven days a week.
More on the menu at Dizenngoff [Foobooz]
Dizengoff [Foobooz]
---