Foobooz After Dark: Chris Kearse and Justin Bogle at Will BYOB
---
The most telling quote of the night went like this:
"I've never seen twenty-five people eat duck at one in the morning. Wait, it's two? What the fuck. It's two in the morning?"
And although I don't know who spoke it, it was right on the money. Where else would you see such a large group of people sop up a pool of hazelnut miso with a medium rare, dry-aged duck breast so many hours after dinner, and so many hours before breakfast?
Nowhere, that's where. Nowhere but at the first ever Foobooz After Dark dinner.
The two chefs we brought together for the night–Chris Kearse and Justin Bogle–were a perfect match. And getting them in the same room, for a complicated, multi-course dinner just a few weeks before Bogle is due to open his new restaurant, Avance, in the former home of one of the most famous restaurants in the city (Le Bec Fin)? Well, that was just dumb luck. He did it despite all the pressure he's already under, and I feel confident speaking for the rest of the diners when I say that, after the dinner was over, we all felt lucky to have been a part of it.
And Will? Will was beautiful. Going there on any night is like a trip to the Barnes or, say, the Rodin Museum. The restaurant is as bare as bare gets–just some shelves with books and plants. All the artwork is on the table. There's a noticeable trend to chef Chris Kearse's plating, a method to his madness. It starts with a backdrop, one bold color that sets the tone for the dish, and then he starts to layer. But he's not a two- or three-toned kind of chef; he'll incorporate a multitude of colors, designs, patterns, and textures, the same way you'd dress yourself for a fancy occasion (or how I dressed myself for this occasion). But the flavors he creates are just as pleasing as the aesthetics he builds, and that's the name he's made for himself throughout his career–especially here at Will BYOB. Especially on this night.
As for Bogle, his style is similar, but worlds apart–and I don't mind that contradiction. Go to Avance when it opens, and you'll see what I mean. Simple ingredients with familiar but nuanced flavors, presented on dishes you won't find anywhere else in the city–ceramic egg cartons, glass doughnuts and rock beds became stages for food that tasted like the later chapters of a brilliant culinary textbook, but looked as simple as mayo on a chip. Every head-knocking bite yin and yanged on the tongue, and each component was appropriate only for the exact moment it was in your mouth–not earlier and no later.
Actually, that was the common theme of the night; both chefs made a point to create dishes in which every bite was different and could exist only until it was gone.
And that's why this collaboration was so perfect. A match made in some freaky, cooks-only version of culinary heaven.
Snacks went for four courses: Kearse began with a buckwheat cracker (think an elevated version of those never-enough rye chips in Chex Mix) with pickled lamb's tongue and black garlic puree, presented on the aging rings of a tree. Bogle followed with celery root chips topped with tiny dollops of uni mayo and Vadouvan—a masala blend with garlic and shallots, caught between a bed of smooth rocks.
We popped Pimm's Cups like candy. The cocktail was served Wonder Ball-style, in a cocoa butter shell dusted with hibiscus. One bite only, or fare the mess. After cocktails, we enjoyed a little breakfast, literally and physically. A demitasse spoon helped us scoop out a velvety egg custard from its shell, with salt two-ways: bacon on the top, caviar on the bottom.
---


---
A seared Nantucket Bay scallop bathing in a dashi of oats came next. The scallop wore a crown of pickled shiitake mushroom and was mellowed by a just-warm broth of oats, with only a few of the oats still clinging to the little mollusk. A beautiful composition of sweet, nutty, and bright, the first course set the bar high. Soon after, black lime cured kampachi that melted on the tongue–and if dipped into its accompanying bone marrow crème, your heart would melt, too. Or maybe just explode.
---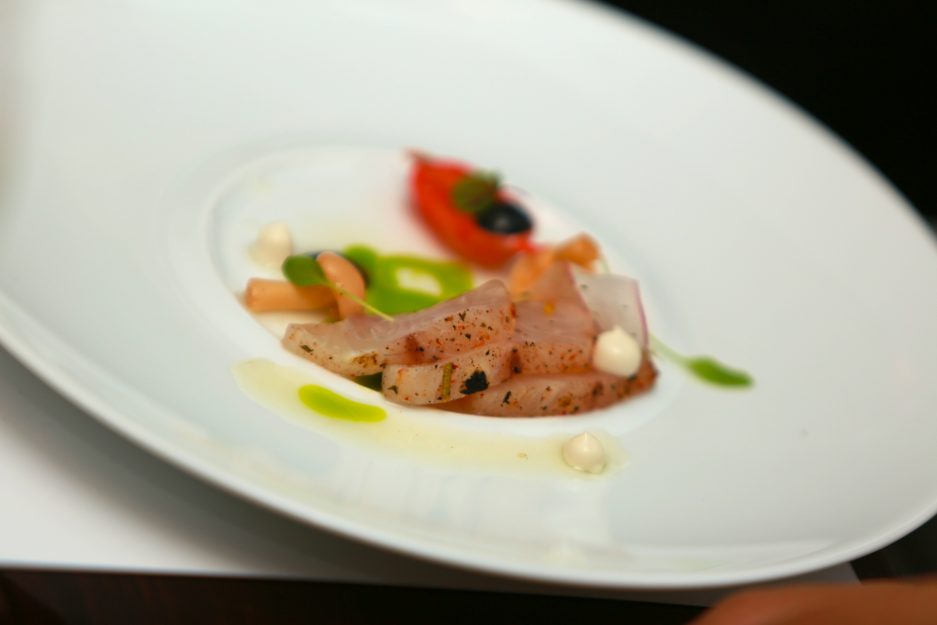 ---
An earthy plate of crisped porcinis and brussels sprouts sat atop a puddle of fermented pumpkin jus, huckleberry puree, and shaved chestnuts, all tucked under blankets of sweet, sweet jamón ibérico. Then poached Maine lobster, speckled and striped bright red, crosshatched effortlessly with the fine ribs of its Matsutake mushroom counterpart. The last course before dessert was the aforementioned duck. It was just a bit above rare, and it may as well have been a steak. Deep and gamey, its taste was only embellished by the miso it soaked up.
---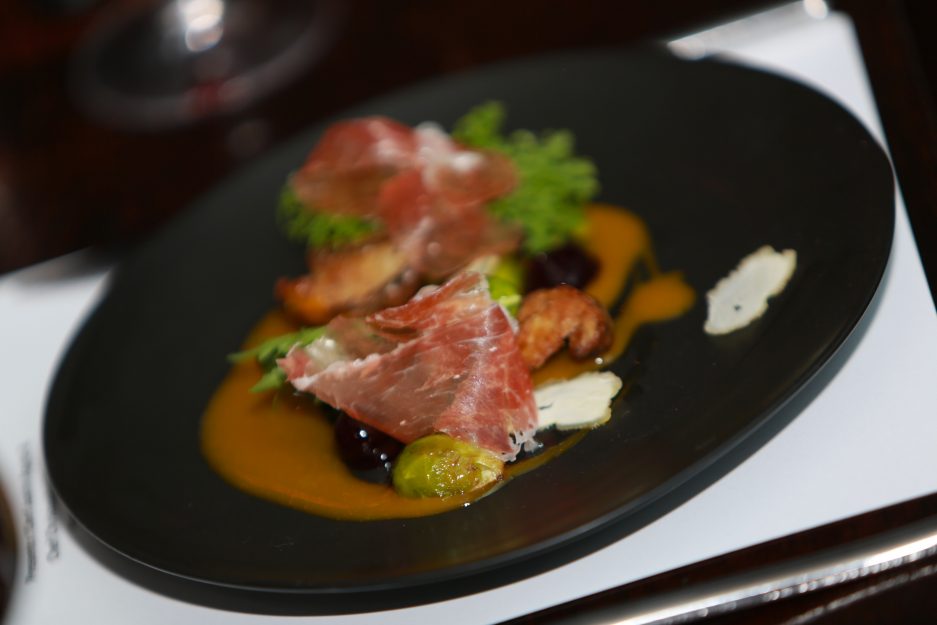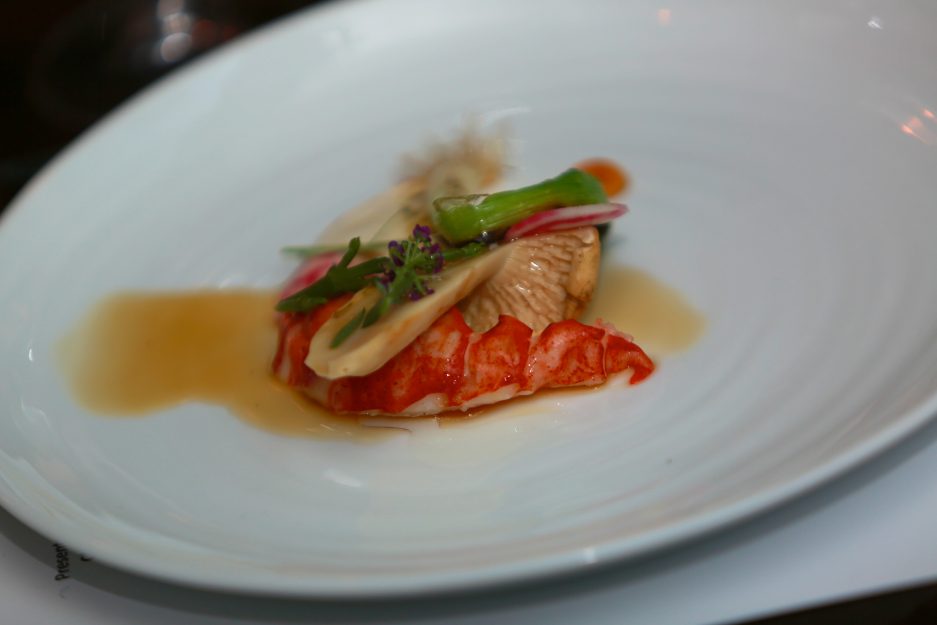 ---
It's been three days, and I'm still thinking about Kearse's dessert. He called it Birch Royale, and no name could have suited it better. Toasted birchwood made into custard was sealed by a red wine gelee. Pebbles, beads, and chunks of bitter chocolate with a tobacco foam bounced on top, and its flavor was transporting. Imagine a dinner capped by wine, a cigar, and a plate of chocolates. "It tastes like a cowboy," said one of the diners, Elya, and she was right. Like a cowboy dipped in wine and chocolate.
In a sea of suits, dresses, flamboyant wines and swank, one man stood out among the rest—his name was Farmer Tom. He gets an honorable mention because his startlingly contrasting presence grounded the dinner and the diners. When food is presented in ceramic egg cartons, a person like Tom is necessary. He drank the most, spoke the loudest, and gave a toast that was both beautiful and indiscernible. Because of him (and the hour, and the booze), diners became friends, and friends became fans—fans of a dinner that would only happen once but one we'd like to have a million of.
Next time around it will be different chefs, a different place, a different vibe. And that's as it should be. With every party, a new experience. A new collaboration. New, perfect moments to share.
So what do you say… You wanna join us for the next one?
---
More Pictures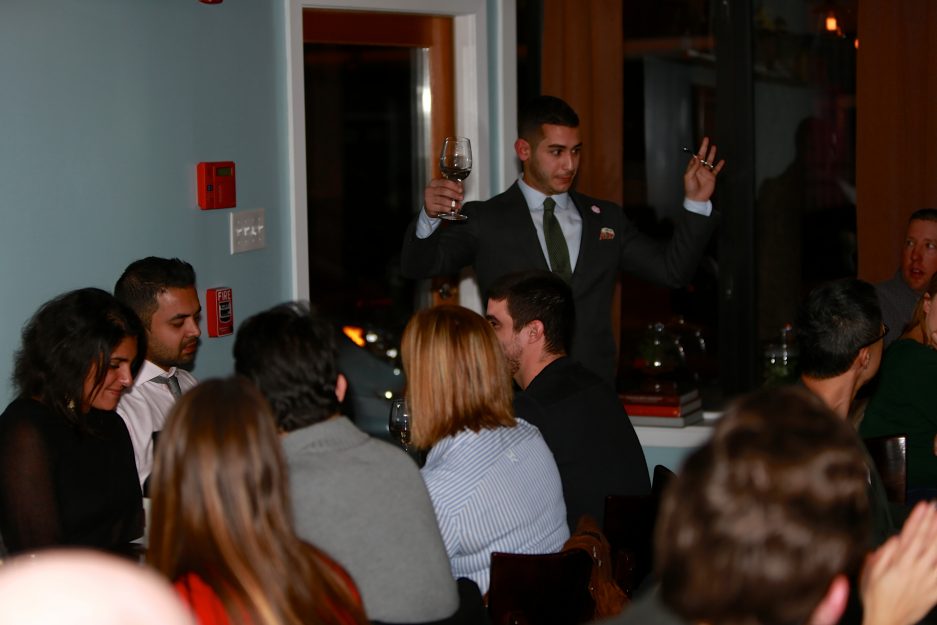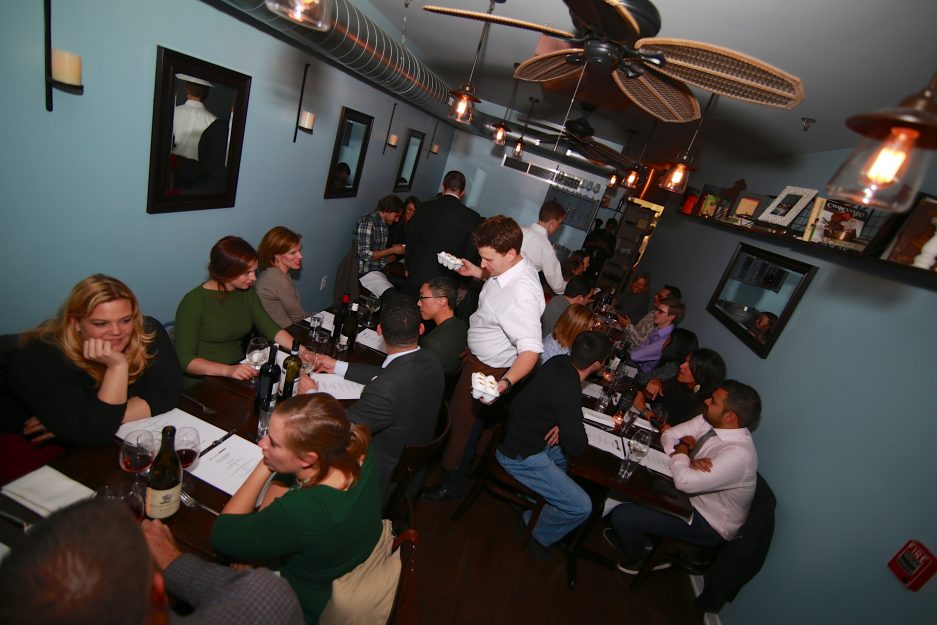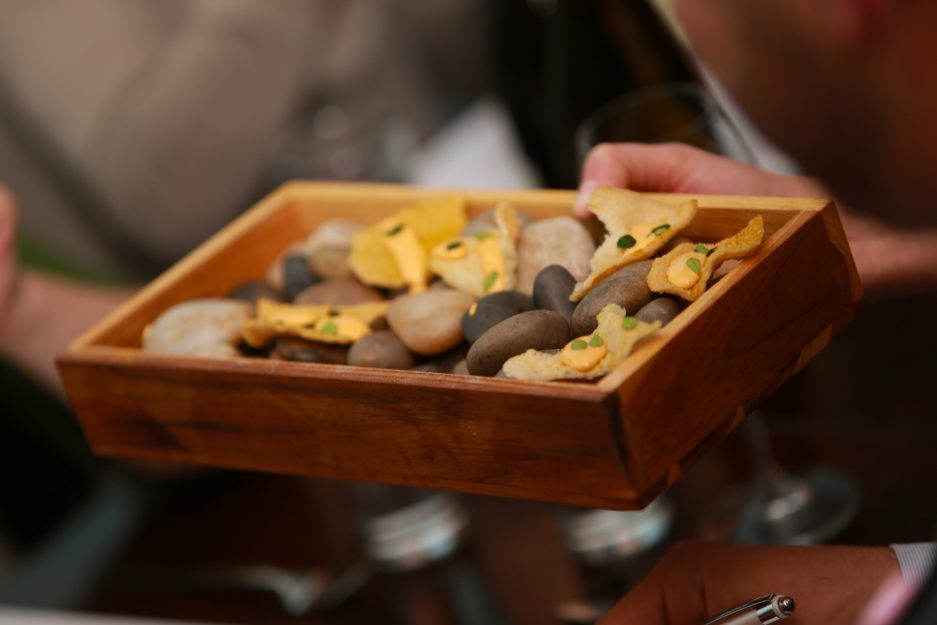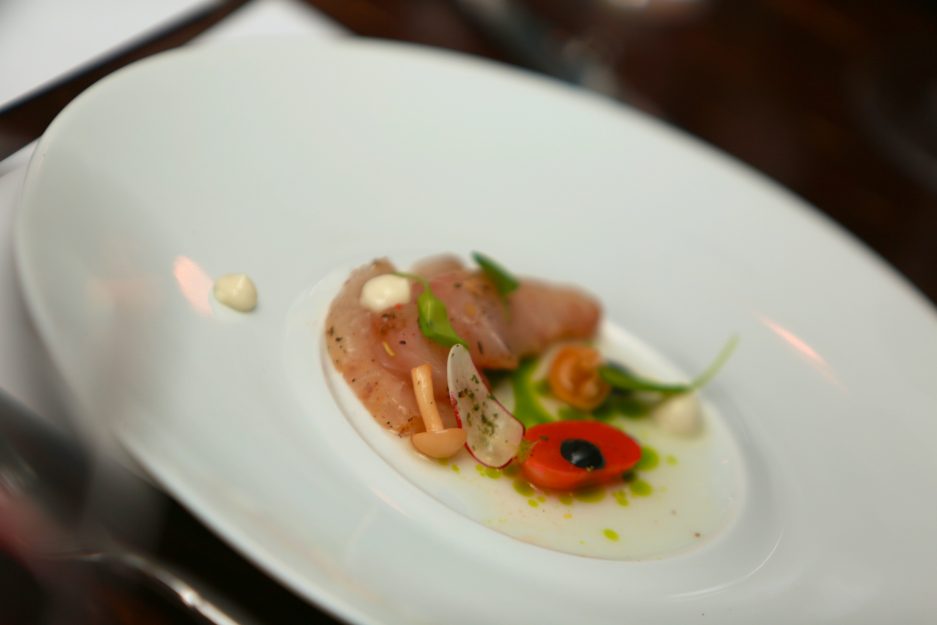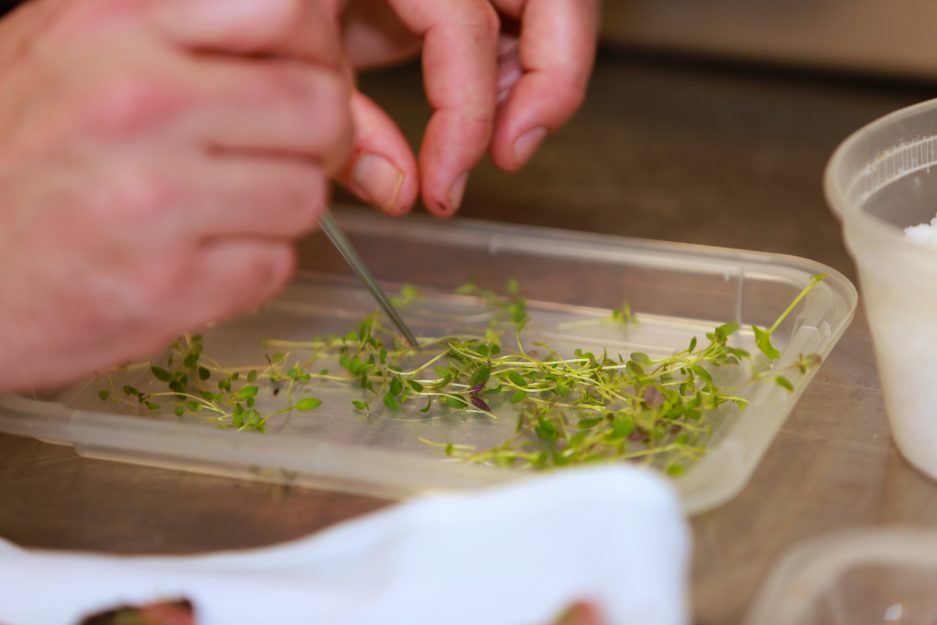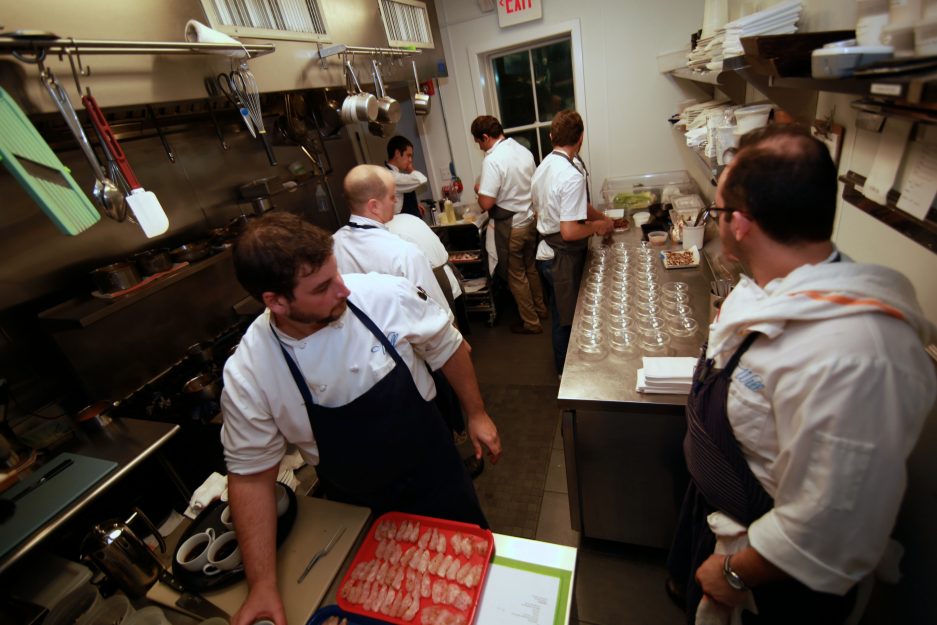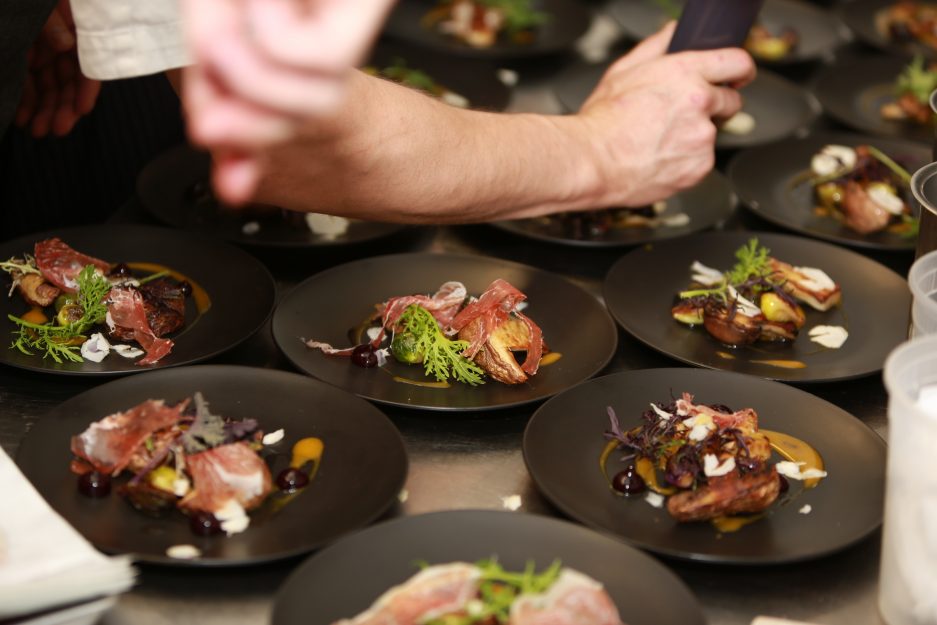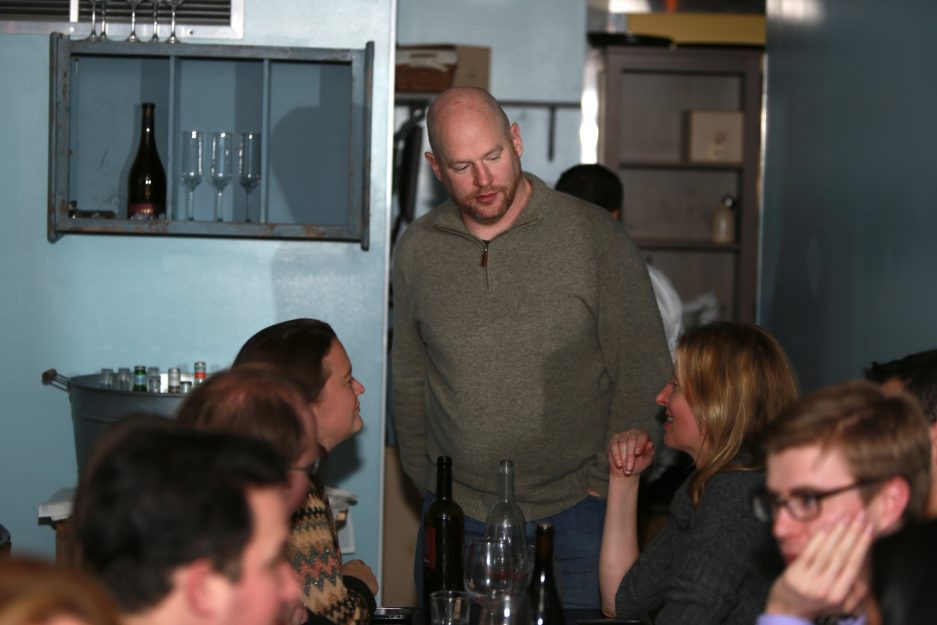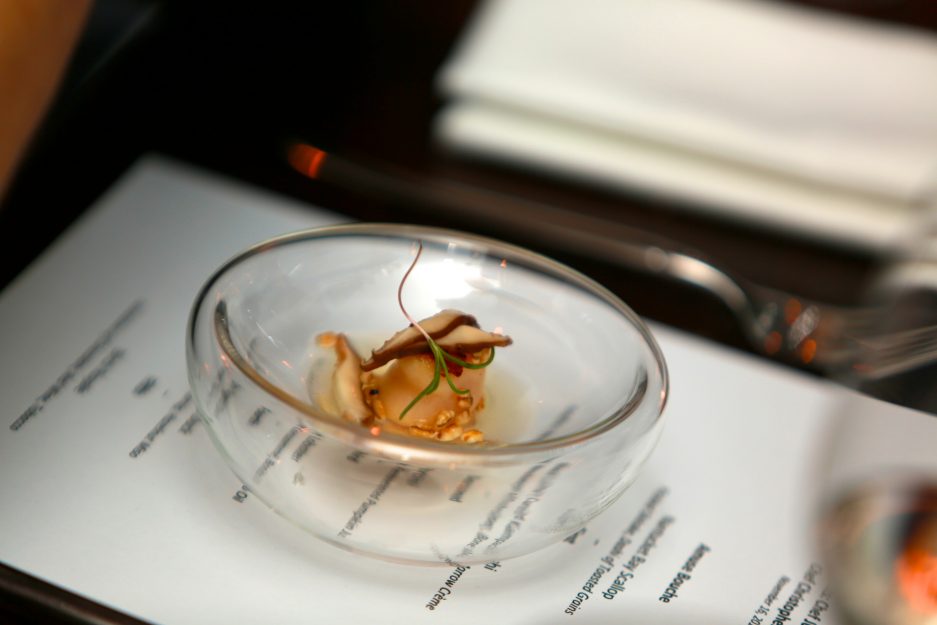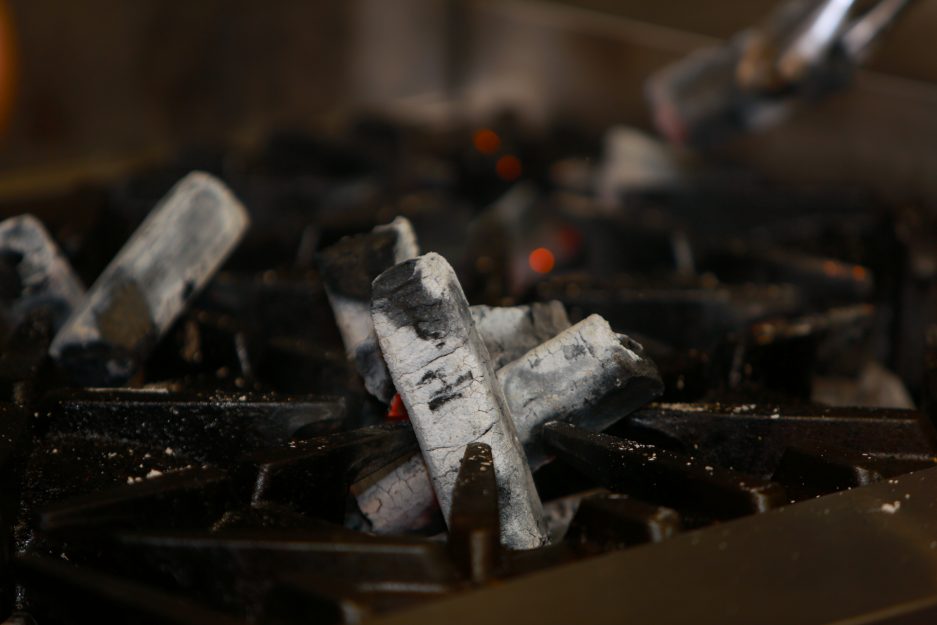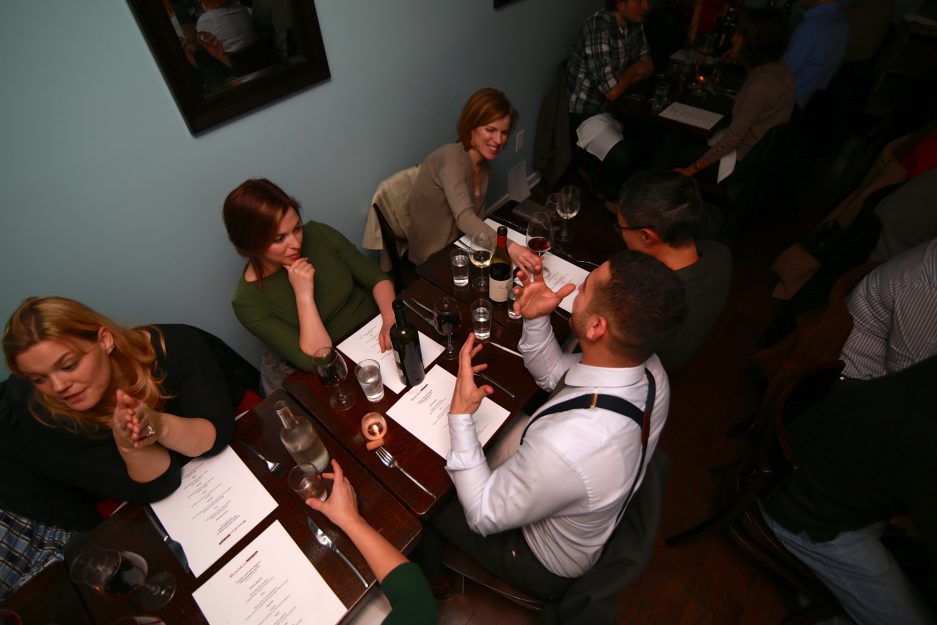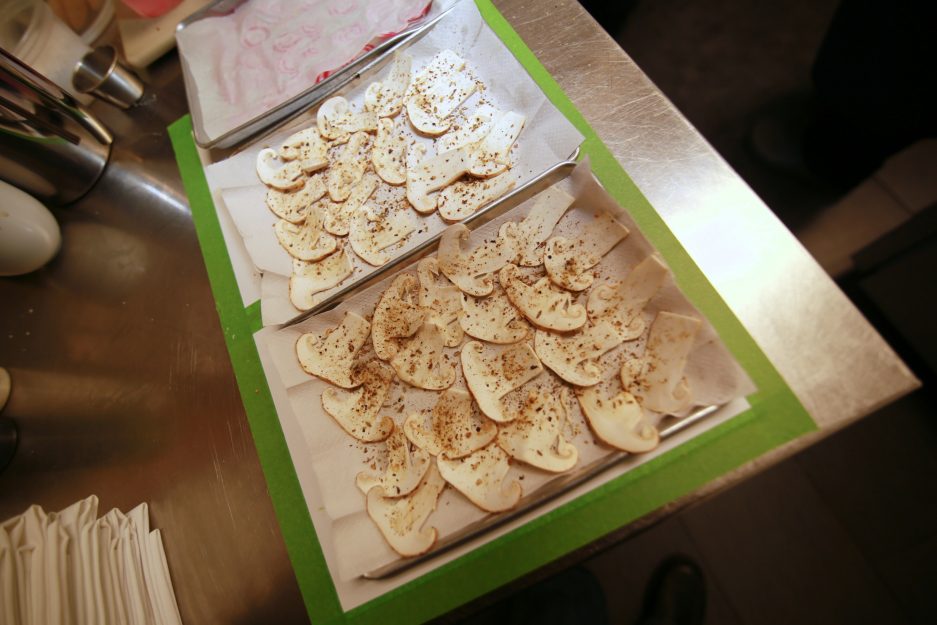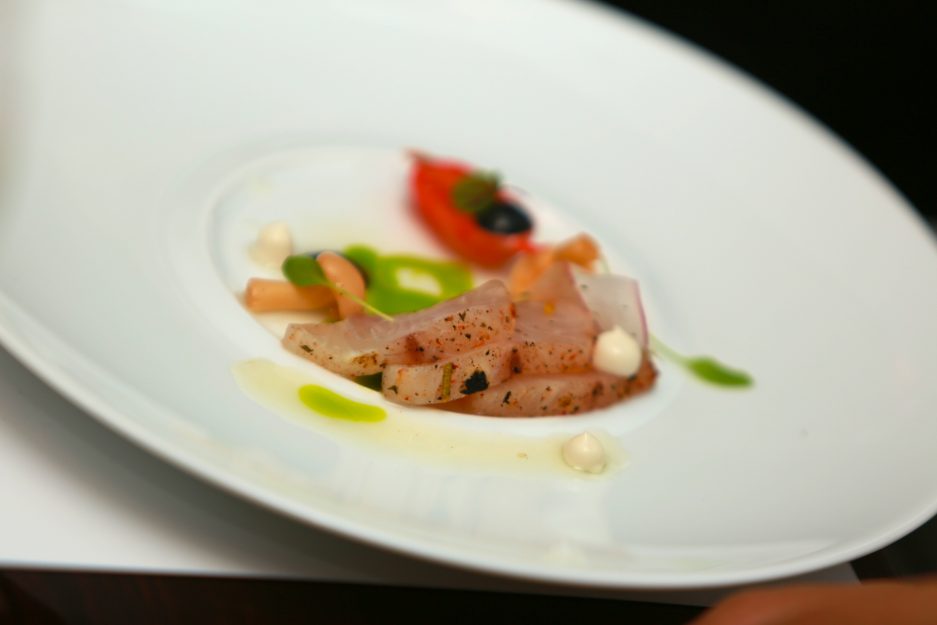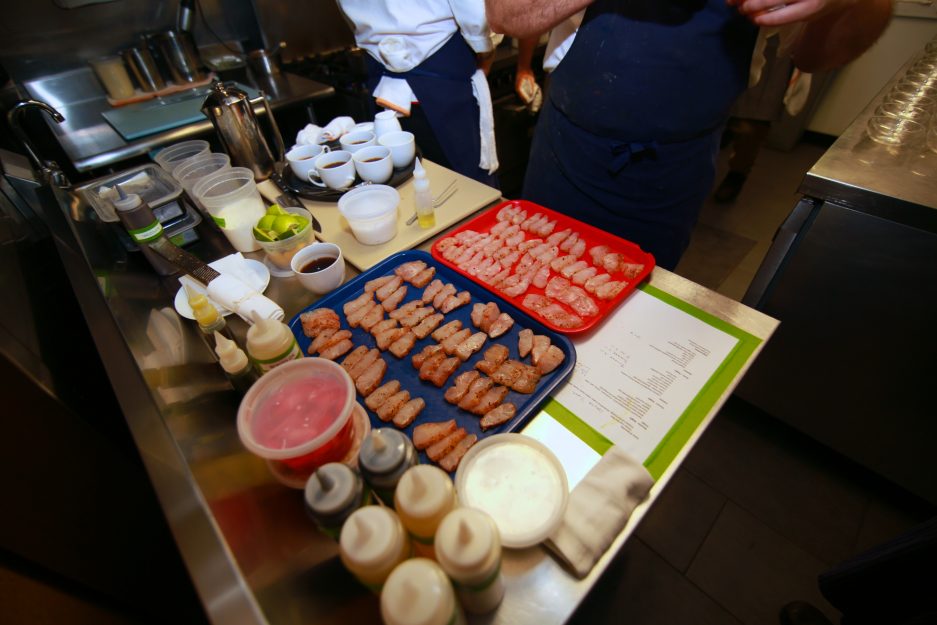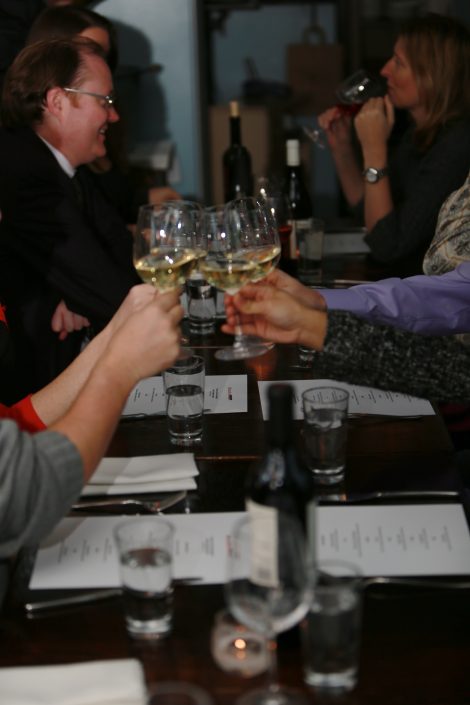 ---
---
---