Tale of the Tape: Spread Bagelry
---
[imagebrowser id=31]
Spread Bagelry opened today at 262 S 20th Street. The anticipated cafe has been under construction for months and promises bagels in the Montreal style.
The Space
Quaint space
Hexagonal tiled floor
Subway tiled walls
Marble cafe tables
Small outdoor space offers table for two
The Oven
Brick oven
Wood-fired
Custom built
The Bagels
Montreal Bagels – a bit sweeter than their American cousins. The bagels are hand rolled, boiled in honey water and then baked in the oven, hot and fresh all day long.
Varieties:

Plain
Sesame
Poppy
Everything
Whole Wheat
Whole Wheat Everything
Bagels are $2 each, $20 for a dozen

Spreads

Local farm cream cheese
Sweet farm butter
Amish farm jam and sweet butter
Smoked Nova salmon
Seasonal veggie cream cheeses
Spring onion scallion
Olive oil roasted garlic cream cheese
Spreads range from $1 to $4

Breakfast and other sandwiches available all day
Highlights include:

The Classic – Smoked Nova salmon, cream cheese, spring onion and tomato
The Canadian – Montreal smoked meat, baby Swiss, old fashioned deli mustard
Frittata Scramble – Farmhouse cheddar, roasted tomato and Lancaster smoked turkey bacon (drizzle of real maple syrup)

Full Menu (JPG)
Drinks
La Colombe coffee and espresso
Tea, iced tea
Glass bottled Coca-Cola
Fresh OJ
Brunch
Served Saturday and Sunday
Table Service
BYOV – Bring your own vodka and purchase shaker of bloody mary mix for two.
Spread Bagelry
262 S 20th St
215-545-0626
Facebook | Twitter
Open 7-days a week 7 a.m. to 7 p.m. Brunch served weekends from 8 a.m. to 4 p.m.
---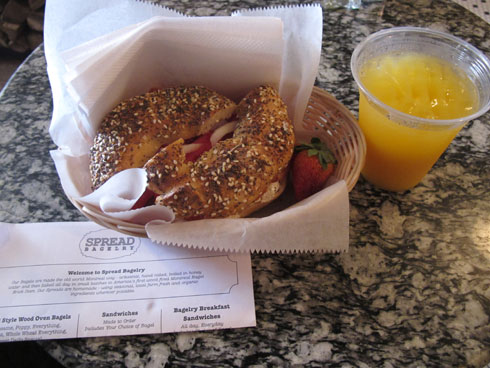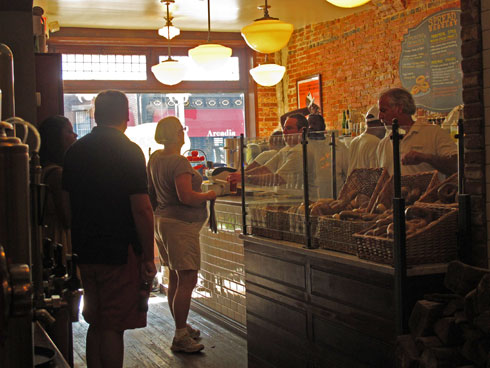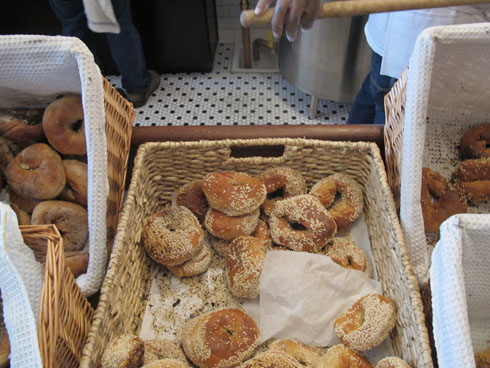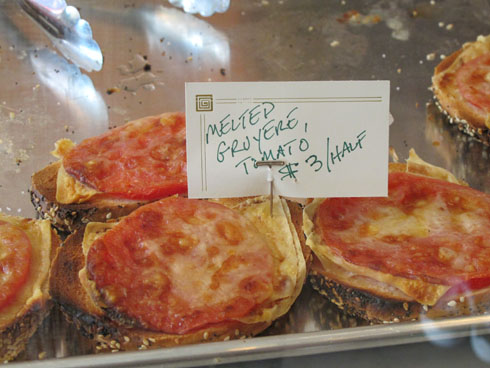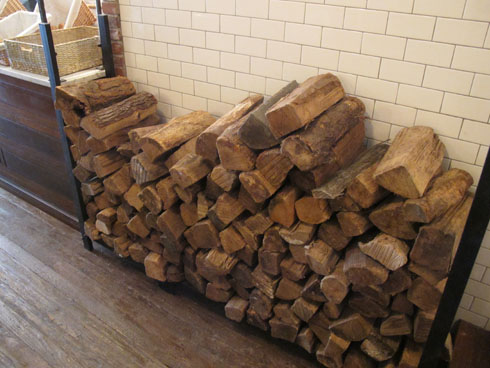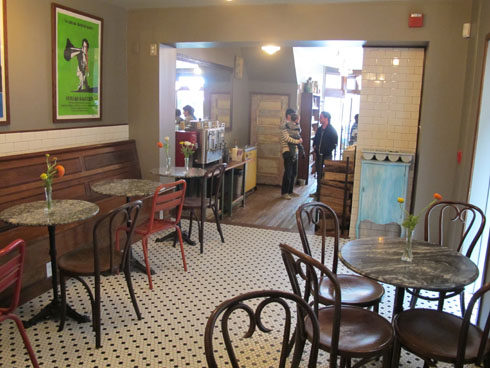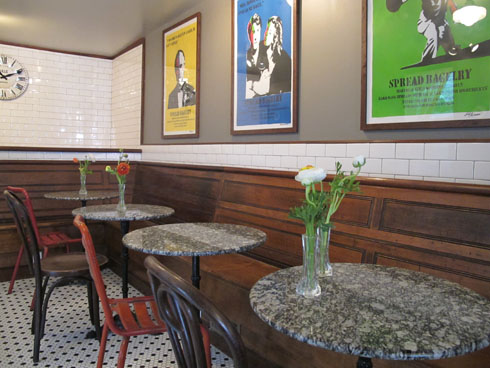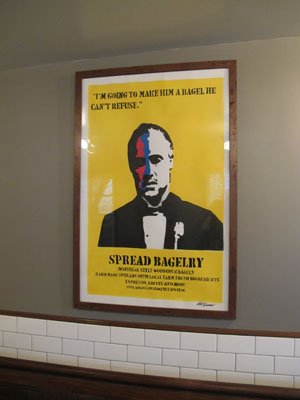 ---
---