This New Saxbys Coffee Shop Is Run Entirely by Temple Students
Here's a peek inside the busy campus operation.
---
At just 22 years old, Julia Maass is a senior at Temple University and the CEO of a successful on-campus coffee shop. How'd Maass get here? The young executive is participating in a new experiential learning program at Temple in partnership with Saxbys. In exchange for college credit, she'll spend her last semester in charge of the Saxbys franchise that hosted its grand opening at Speakman Hall on Tuesday.
Maass joins 63 other undergraduates behind the Saxbys counter at the entirely student-run location. Students handle the store's day-to-day operations; everything from inventory and scheduling to behind-the-scenes duties like marketing and supply chain management is in their control.
"They offered me the job, and I just had to accept. It was too good of an opportunity not to," Mass told me on Tuesday at the crowded shop where everything was "pay as you wish" for the day. "It's a lot of hours, but I'm so happy that I'm here. I get to be with my team and guests all day long."
Temple is just the latest school to host one of Saxbys experiential learning programs. There are two student run cafés on Drexel's campus and one at Millersville.
"All of our café's are unique to the neighborhood they're in in order to fulfill that particular community's needs," said Grace Manning, Saxbys' manager of social impact and administration. According to Manning, the company plans to sign deals with ten more universities in 2018 alone.
"We've always had a really close relationship with Temple," Saxbys CEO Nick Bayer told me. The relationship began ten years ago when Saxbys opened a café on Temple's Liacouras Walk — their first location on a college campus. Since then, the company has gained a cult following among students against tough competition from Starbucks and Dunkin Donuts nearby. "When we dreamed up this experiential learning program where students could design and run their own Saxbys for full credit, it was a natural that we would bring it to Temple," said Bayer.
Proceeds from the grand opening celebration were matched by Saxbys and donated to the Saxbys Fellowship, a new scholarship offered to Temple students. The celebration also had celebrity baristas serving coffee, including Temple president Richard Englert, Temple basketball coach Fran Dunphy, community leader Malcolm Kenyatta, Honeygrow founder and CEO Justin Rosenberg and Fox29's Quincy Harris.
"We started our business 27 years ago. I know what it takes and I know that kind of training doesn't always come in the classroom." said guest barista Jane Scaccetti, the CEO shareholder of Drucker and Scaccetti who sits on the board of Temple University and Temple University Health System.
Temple students who stopped by for coffee settled in quickly at the tables that lined the shop. Here are more photos from the event:
---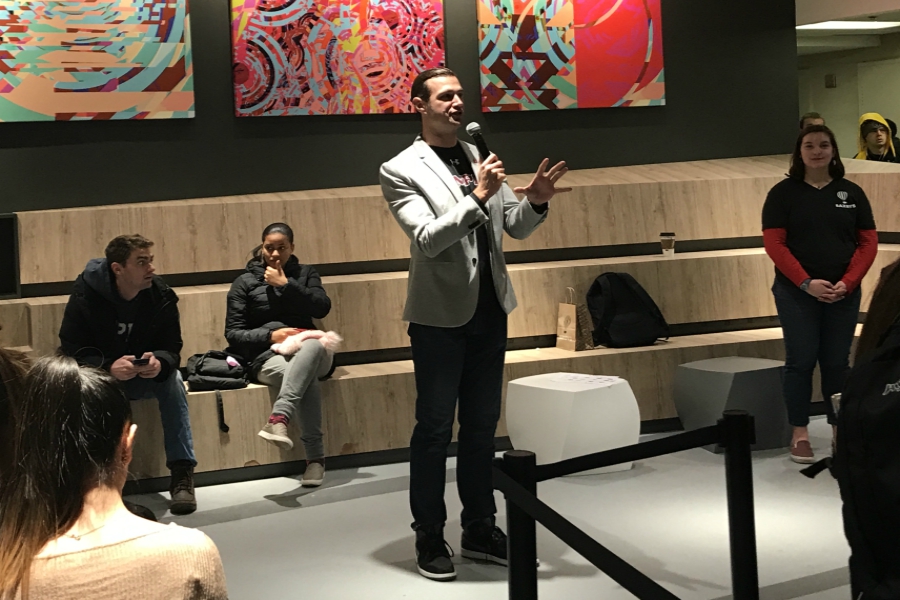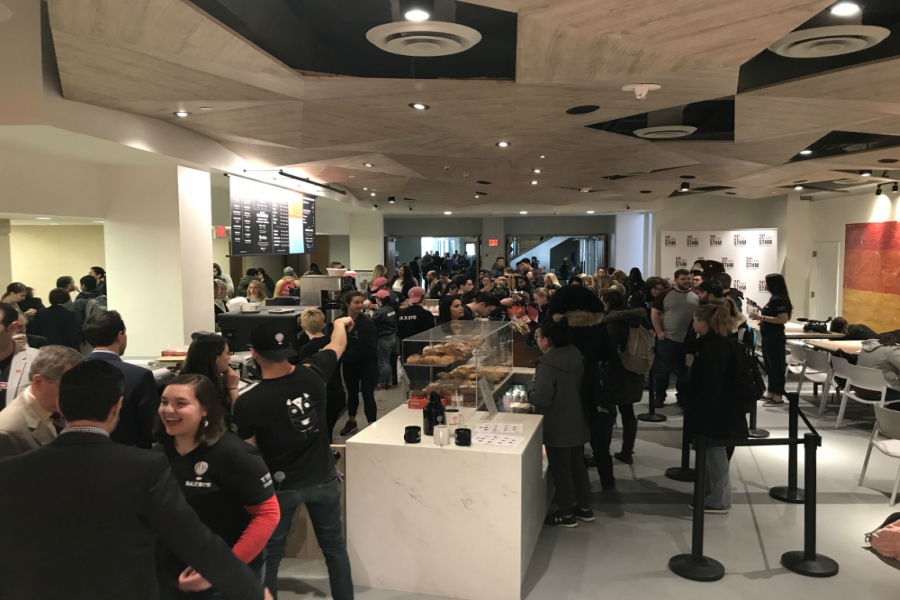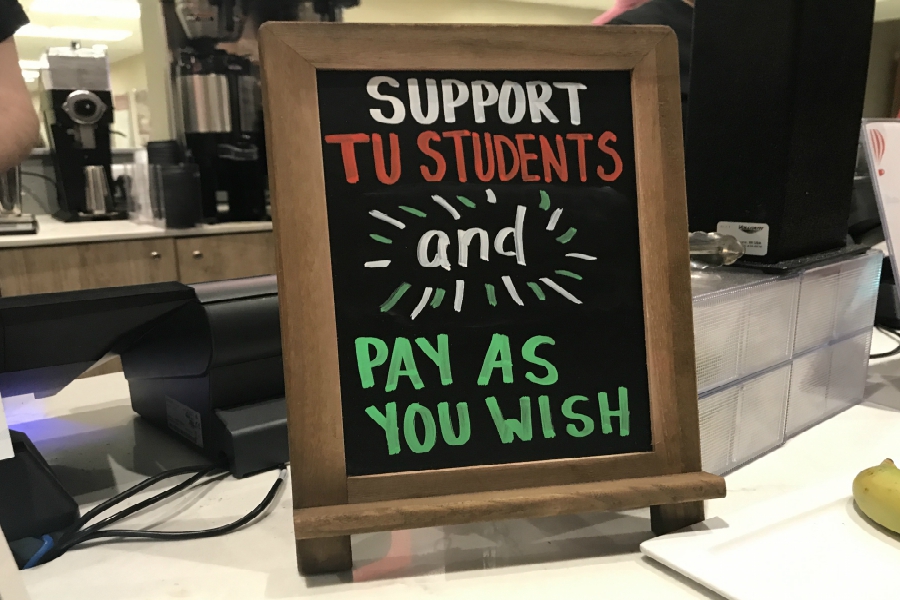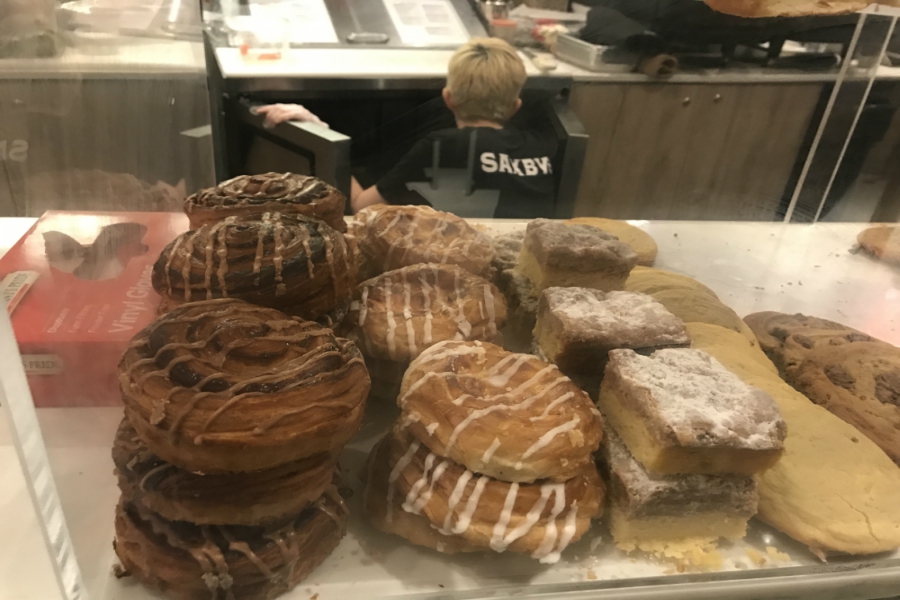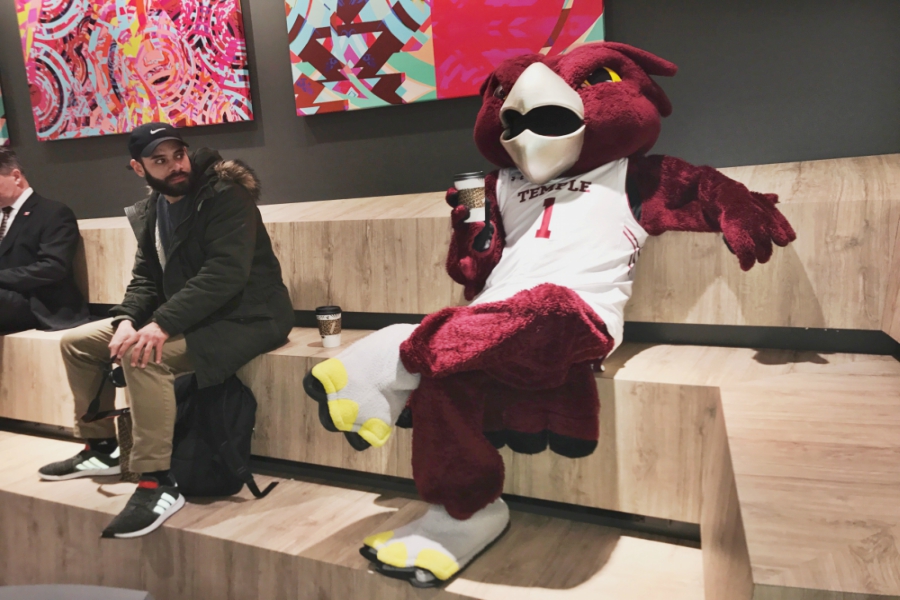 ---
Katie Bourque is an intern at Philadelphia magazine.
---