PHOTOS: Inside Vanguard's Philadelphia Innovation Studio
Now that the company's satellite space is open in Center City, here's how it plans to use it.
---
Investment management giant Vanguard has officially set up shop right here in Philadelphia, just a little ways away from its Malvern, Pa. headquarters. On Tuesday, the company officially cut the ribbon on its Innovation Studio now located at 2300 Chestnut Street, the historic Philadelphia Design Building.
The 16,000-square-foot space — complete with large windows, exposed brick walls, funky seating, and splashes of playful color — spans two floors and is already home to a Vanguard crew of 20, with room for up to 80 more.
Vanguard says the space is the beginning of its innovation journey, one that will further its corporate mission of making investment easier and more intuitive. Chairman and CEO Bill McNabb, who'll step down as CEO in January, emphasized the role innovation has already played at Vanguard.
"Innovation is something we've benefitted from perhaps more than any other firm, not only in investment management, but arguably in all of financial services," he said. Innovation was established in the company's corporate structure when it launched in 1975 and was picked up when the company decided to apply "mutual" to an investment fund. "We weren't the first ones to think about mutual but we applied the idea completely differently," said McNabb. "That innovation set the tone for Vanguard."
With the index mutual fund that has propelled the company for the last four decades, Vanguard, again, didn't create it but found a new way to use it. "It was an esoteric idea that was applied narrowly and the innovation there was, what if we bring this concept to millions of everyday people?" McNaab said. "We didn't set out trying to be innovative."
Lisha Davis, head of the Innovation Studio, said the space is the company's means to direct participation with Philadelphia. The location gives them access to academia (they're a short distance from Penn and Drexel in University City), startups across University City and Center City (particularly fintech entrepreneurs), consultancy opportunities and more interaction with Philly's corporate and venture capitalist community.
While Davis says the team of 20 will start by using the space to work on a portfolio of projects, specific outcomes for the projects haven't been set. "We're not leading with what the solution already is," she told Philadelphia magazine. "We want to be very exploratory because the process of developing solutions is about practice and creating new ways of thinking and learning."
For Philadelphia, the Innovation Studio builds on the city's mission to diversify and expand its innovation community. It also adds to the efforts of improving quality of life and driving top talent to the region, said PIDC president John Grady. When companies put down roots in Philadelphia and make investments, they make a meaningful change in the community, he said.
---
Vanguard Innovation Studio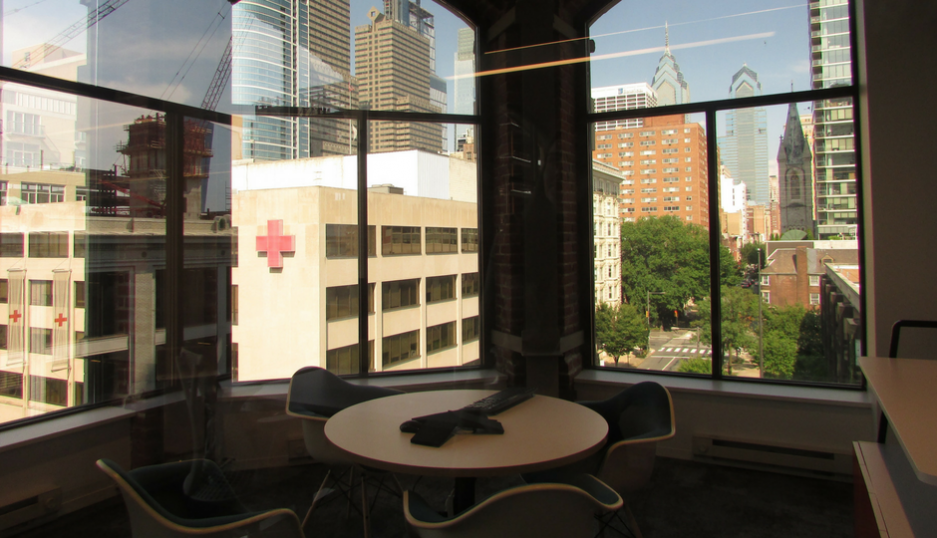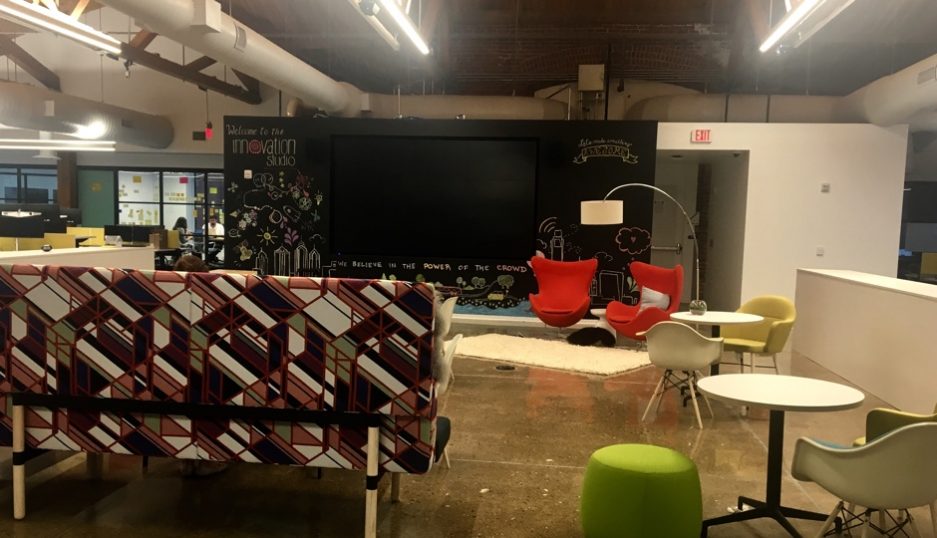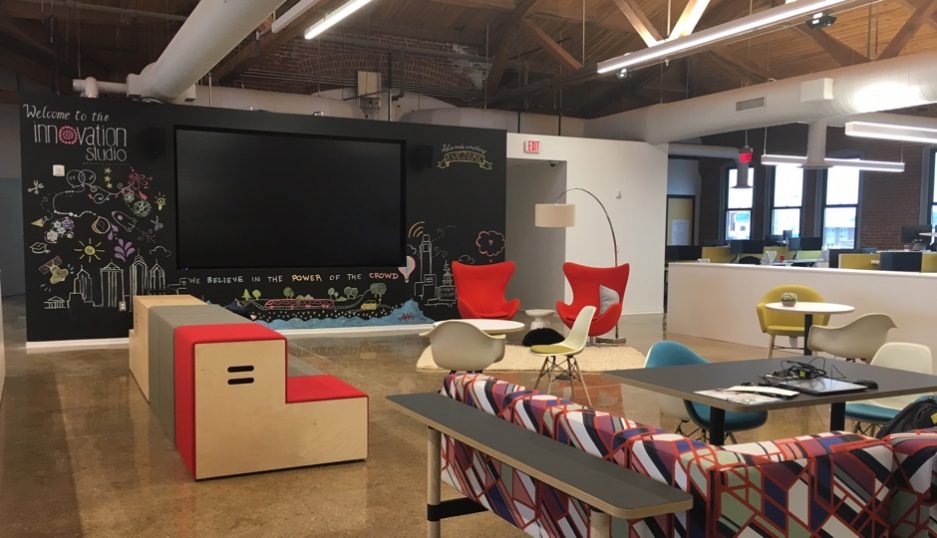 ---
Follow @fabiolacineas on Twitter.
---