The Best Deodorants for Your Workouts, From Philly Pros
Whether you're looking for sweat protection or odor prevention, we've got a deodorant rec for you.
When we go all in during a fitness class, there are both positives and negatives. Benefit: We feel accomplished. Drawback: We get sweaty. Really sweaty. That's because when our body temperature rises, our eccrine glands secrete sweat to help cool us down. Although this means our bodies are working correctly, our sweatiness can often be annoying — it might force us to pause in the middle of our workout to redo our ponytails, wipe off our hands, or grab a third towel. Sometimes, it can make us feel embarrassed, wondering if we're now smelly on top of sweaty.
While we can't control how much we sweat, we can be in charge of which products we use for our active lifestyles. Finding the right deodorant takes some trial and error, so we tried to make the process a bit easier for you by asking some of your favorite instructors for the antiperspirants they can't live without. That way, you can focus on your fitness rather than your pits.
Barre
Jen Holford, co-founder of and instructor at Mind over Matter: "I have tried a ton of different deodorants, including organic, and they simply haven't worked for me. Secret Clear Gel, Chill Ocean is the most effective one for me by far! It smells amazing, lasts all day (even after teaching or taking a vigorous barre or hot yoga class), and washes right off in the shower."
Sam Abdo, instructor at Barre3 Rittenhouse Square: "Dove Men+Care, Extra Fresh consistently works for me for barre and any workout because I sweat a lot! I'm the girl in the middle of class with a towel over her shoulder, so I need something that lasts. The gel seems to keep up with my workout better than the powder does."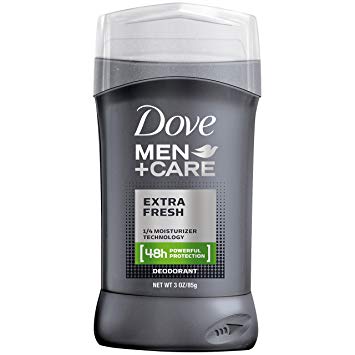 Boxing
Leroy Mapp, founding trainer of Rumble Boxing: "I actually have and use two deodorants: Tom's of Maine and Degree Sport. Both really help me with preventing sweat under my arms, which helps me focus on my training. With them, I don't have to worry about feeling self-conscious about any smell or excessive sweat while I workout."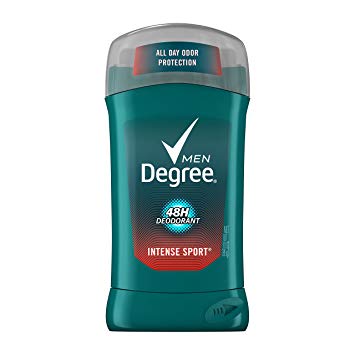 Circuit Training
Angelena Minniti, coach at Orangetheory Fitness and runner: "In the fitness world, there isn't always time for a shower between your workouts and your clients. Plus, the last thing I want is to be bothered by my deodorant while I'm running or training. That's why I love Dove Dry Spray Invisible, Sheer Fresh. It smells so good that it can pass as a body spray (sometimes I use it for that!). I don't like a stick deodorant because it would always clump underneath my arms, which wasn't comfortable. The dry spray goes on and dries right away, leaving no white marks and no itching."
Shoshana Katz, founder of and instructor at BPM Fitness: "My go-to deodorant is PiperWai. I wanted to go a natural route, and around the same time, had received a free sample to try. Initially, I was turned off by having to apply it with my fingers, but the stuff really worked and I found that I maybe needed to reapply only once throughout the day. Shortly after, the stick version came out and I jumped right on it! There isn't much of a scent, which is great because I work with clients and groups of people, and you never know if someone has allergies, and the last thing you want is to be the cause of an allergic reaction. I also have super sensitive skin and PiperWai has never irritated me like other brands I've tried."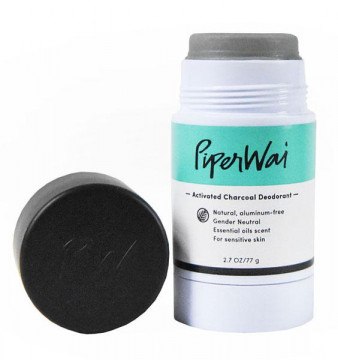 Dance Fitness
Bria Moss-Wilkerson, owner of and instructor at DanceFit Chestnut Hill: "My go-to is Degree Women MotionSense, Fresh Energy. I wish I were one of those women who glistened, but I full-on man sweat! After stealing my boyfriend's Degree deodorant for a while, I realized there was one with similar ingredients, but with a more feminine scent. This has been the only deodorant that has been able to keep me smelling fresh throughout multiple cardio dance fitness classes."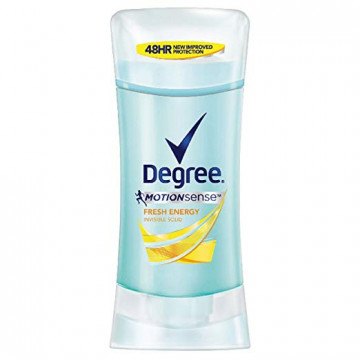 Reformer Pilates
Alanna Gardner, instructor at SLT: "I use the brand Hunnybunny because their products are free from cancer-causing chemicals, keep me dry, and are effective in preventing odor. I also support them as a business because they're minority-owned."
Rachel Torrano, assistant studio manager and pro-coach at [solidcore] Bryn Mawr: "I make my own deodorant! I have really sensitive skin and over the years, my armpits especially reacted so easily to store-bought brands (even organic ones). So, I started experimenting and researching coconut oil-based deodorants. I have been using this method for over a year now:
Coconut oil is my base (1/3 cup)

Baking soda to neutralize odor (1/4 cup)

Arrowroot powder is an added absorbent (1/4 cup)

Essential oils are also anti-bacterial but mostly for added scent (15 drops or so)

You can purchase push up deodorant containers but I just let set in a mason jar!
I prefer this method because it's chemical free, absorbs quickly, and lasts all day. While I coach or take classes I never feel a burn nor do I smell, which is a bonus. I'm also a runner, and the smoothness of the oil definitely prevents any type of underarm chafing during those long, sweaty runs!"
Spinning
JJ Francis, studio manager of and instructor at Revel Ride: "I have used the same deodorant since I was in middle school! I use Old Spice Red Zone, Aqua Reef. Even once I became a spin instructor, teaching 2-3 times a day, this has stuck it out and has always been my go-to. My only thing is that I never add on more deodorant after I teach class because I think it gets gross and is not useful. So I always shower in between class and then reapply deodorant."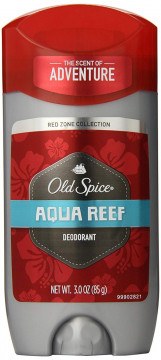 Jenna Stern, instructor at City Fitness and community coordinator at Athleta: "It took me some trial-and-error to find the right deodorant. After trying several different natural deodorants, as well as prescription strength, my number one is Dove's deodorant spray. I always have a bottle in my gym bag! The reason I love this product is that the fragrances are amazing! I think I've tried every one and each smells better than the last — sometimes I even prefer it over my actual perfume. It's light, doesn't sting and also doesn't stain. Lastly, the majority of other deodorants I tried would create little white balls under my arms the minute I would sweat, but with the spray that never happens. I feel a lot more confident demo-ing certain movements and going through the positions in my classes knowing that there isn't a mess happening underneath my arms. The spray keeps me relatively dry during class and helps me feel and (smell) good after!"
TRX
Crystal Widmann, owner of and instructor at Y2B Fit: "I used to really love the Kiss My Face Active Life natural deodorant, but they recently went out of business (in the fall). I was totally devastated because that was such an awesome deodorant! You can still find it online, but the stock is super low, making whatever is left really expensive. After that, I had to do a lot of trial and error to find a new natural deodorant that I liked. I settled on Schmidt's Rose & Vanilla. This is hands down the best natural deodorant I've found. It keeps me dry and smelling fresh even after teaching several classes/private sessions in a day (and doing my own workout). And, that's saying something because our TRX Barre classes can get super sweaty!"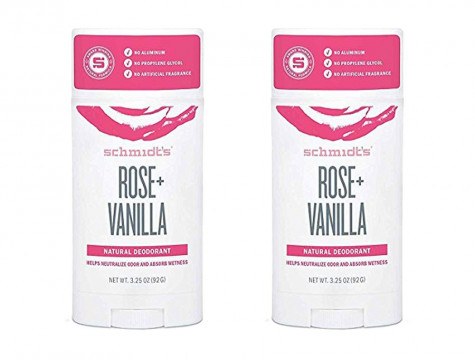 Yoga
Gi Shetler, instructor at CorePower Yoga Walnut Street: "I use Love Beauty and Planet, Coconut Water and Mimosa Flower, for a few reasons. First, it's vegan — no animal testing and no weird, potentially-toxic ingredients, so I'm all about that! Also, the smell is great, not overpowering or chemical-like. I teach 1-3 yoga classes a day on top of my other workouts, so I definitely need something that keeps me fresh. Love Beauty and Planet does that for me."
Stacia Nero, instructor at Amrita Yoga & Wellness and Three Queens Yoga: "My favorite deodorant is PiperWai [same as Shoshana Katz]. Made by Philly-based entrepreneurs who are environmentally-focused, it's really good for the health-conscious, eco-friendly consumer. Not only is PiperWai organic (made with charcoal and lavender), but is reliable. I only need to reapply once each day. Plus, it travels well and has a long shelf life–it takes me a few months to use up!"
All images courtesy Amazon.
Note: Philadelphia magazine may earn revenue as a result of purchases you make through some of these links.
---