This Yoga Workshop Is Here to Help With Your Lower Back Pain
Three hours of pain-relieving yoga.
---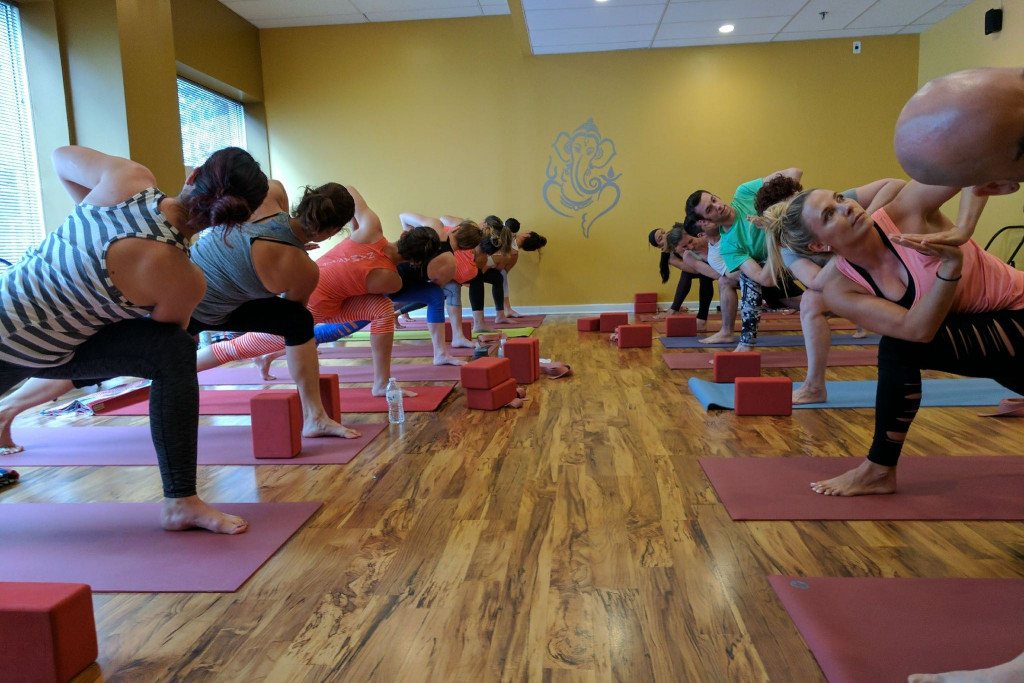 Lower back pain seems to be one of the consistent curses of modern life. All the sitting we do hunched over computers, all the mis-aligned standing we fall into because we have terrible posture, all the overly strenuous workouts we do to compensate for the ones we missed — all these things conspire to make our lower backs feel tense, tight, and downright painful.
That said, we don't have to go on living like this. There are places like Phila Massages, which has a killer deep tissue sports massage that'll work the pain away. Then there are workshops, like the one that Sanctuary Yoga & Mindfulness is hosting on Sunday at their Center City studio.
The all-levels "Yoga Therapy for Lower Body & Low Back" workshop will focus in on how yoga can be used as a healing tool. Yogi Andrea Barberio will cover topics including how to safely practice yoga with common injuries and for your unique physique, how to use yoga to heal common injuries, and into on relevant anatomy and biomechanics.
Throughout the three-hour workshop, you'll both learn about the about the ways yoga can help relieve pain and get to try it out for yourself. The session will also incorporate methods of mindfulness and alignment to hit all three pillars of Sanctuary's practice philosophy, addressing the body, mind, and spirit.
The April 8 workshop is slated to run from 1:45 to 4:45 p.m., and tickets are $45 for a drop-in. You can book your spot here.
Like what you're reading? Stay in touch with Be Well Philly—here's how:
---
---