5 Healthy Foods Nutritionists ALWAYS Keep in Their Kitchens
And chocolate makes the list!
---
There are some foods you can almost always find in my kitchen: whole wheat tortillas, eggs, apples. But what do the pros keep on hand for those last-minute meals? What are the things they're constantly reaching for in their kitchens? We asked some nutritionists to to share their top gotta-have-it healthy foods. Here's what they had to say.
Nuts
"I do ALWAYS keep a variety of nuts on hand. I tend to have some with every meal. They give my dishes a nutrition boost and also add delicious crunch. I use them to top my morning yogurt or oatmeal (adding some well-needed protein) and I sprinkle them on salads and soups instead of croutons or crackers. I'll have a handful for a quick and satisfying snack. I'll put some nuts on that cheese and charcuterie board for my holiday party and I'll top my pretty party citrus salad with walnuts and chopped pistachios." — Registered dietitian Amy von Sydow Green
Eggs
"They used to be frowned upon because of their cholesterol content, but more research is showing that eggs are actually one of the most nutritious foods available. Packed with protein, B vitamins, zinc and selenium — they are easy to whip up for breakfast, lunch, or dinner. We both eat them at least once per week and they have become our protein for quick dinners when we are on-the-go." — Registered dietitians Liz Smith and Melissa Bailey of Two Hungry Work Wives
Garbanzo Beans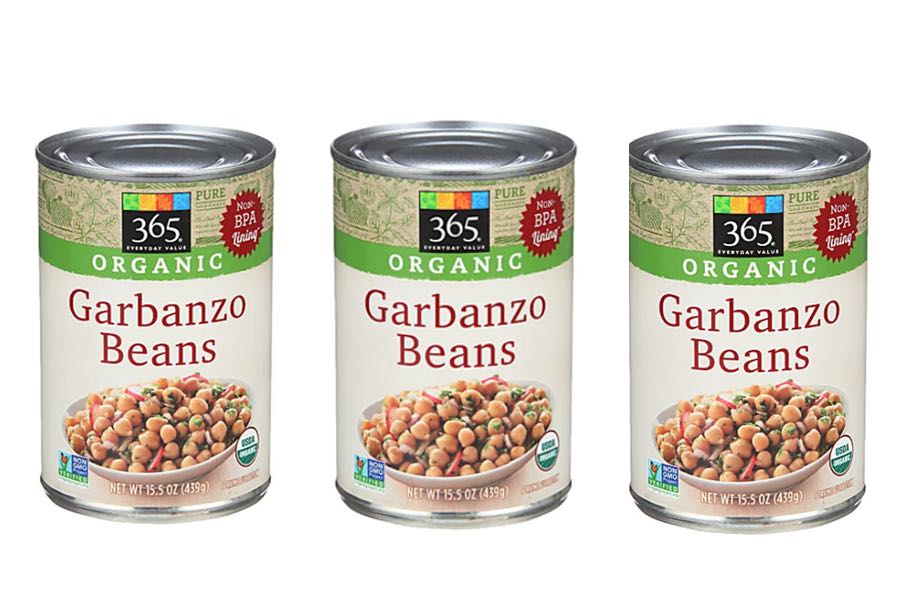 "I always keep Whole Foods 365 Garbanzo beans handy. If I'm short on time (which I usually am) these are a quick protein option to add to any cold or hot dish with zero prep time! Garbanzo beans are a great source of fiber as well, helping to keep me full until my next meal or snack." — Britney Kennedy, founder of OnPoint Nutrition
Raw Cocoa Powder
"I always have raw cocoa powder at home. I love chocolate and can turn any healthy dessert into a chocolate dessert with raw cocoa powder without adding calories, sugar, and fat from a chocolate bar or other type of chocolate snack. I sometimes will just chop up a banana and sprinkle it with raw cocoa powder or microwave some frozen berries and top with raw cocoa powder for a simple, healthy, and decadent dessert. Trader Joe's makes a 100% raw cocoa powder, as does Hershey's." — Registered dietitian Sheena Pradhan of Nutritious Balance
Almond Butter
"I do not discriminate against any nut butters (I am obsessed with all of them) but almond butter definitely takes the cake in terms of omega-3s (aside from walnut butter, which can be hard to find). I like to keep this on hand because it is a perfect compliment to any breakfast (think sprouted grain bread or smoothies) but also as a spread on your favorite fruit for a quick snack." — Registered dietitian Theresa Shank of Philly Dietitian
Like what you're reading? Stay in touch with Be Well Philly—here's how:
---
---