This Is How We Wish Every Monday Morning Started
Warning: You're about to be hit with a case of FOMO.
---
You know what's better than pressing snooze on a Monday morning? Rolling out of bed to go punch stuff. More specifically, rolling out of bed to go punch a heavy bag at Rittenhouse's CKO Kickboxing. And you know what's even BETTER than that? Punching things at CKO Kickboxing and then getting your savasana on at the neighboring CorePower Yoga. And that's exactly how our morning starting at our Be Well Philly Underground Sunrise Kickboxing and Savasana event today, alongside a crew of dedicated Be Well Philly Undergrounders who will officially serve as our Monday early-morning workout motivation heroes from here on out.
This morning, at 6 a.m., a slew of Be Well Philly Undergrounders got a totally butt-kicking (no pun intended) kickboxing workout at CKO Kickboxing at 1616 Walnut Street. The workout was whittled down from the usual hour to 40 minutes, but trust: That 40 minutes of punching and kicking alternated with bodyweight movements like burpees, lunge kicks, and planks was way more than enough for me to walk out of the studio saying "OOF." And then it was to CorePower for a heated downward dog session. Yes, it was quite the sweaty morning.
Undergrounders walked away before 8 a.m. having accomplished more than I can say I ever really accomplish before work on a Monday. (Most of my pre-work time on Mondays is spent alternating between dreams of the brunch I ate at Honey's on Sunday — those latkes, man — and thoughts like, "I wonder how the Real Housewives got where they are." Yeah. Today's workout was much more productive.) Everyone walked out of the building with not one but TWO workouts under their belts, and one lucky attendee won a pair of Bose SoundSport headphones, courtesy of one of our Be Well Philly Underground sponsors, Verizon. Yeah: It was a good Monday morning. We want to shout a BIG thank you to the awesome instructors at both CKO Kickboxing and CorePower Yoga for giving us all a one-of-a-kind sweat session we can now brag about all week. And a huge round of applause to everyone who showed up. If you pressed snooze, we're pretty sure you're regretting it now, right?
If you missed it, you can live vicariously through the photos below. And if you're not signed up for Be Well Philly Underground, you'd better hop to it! You can sign up here. (It's free!)
All photos by Shaun Luberksi
---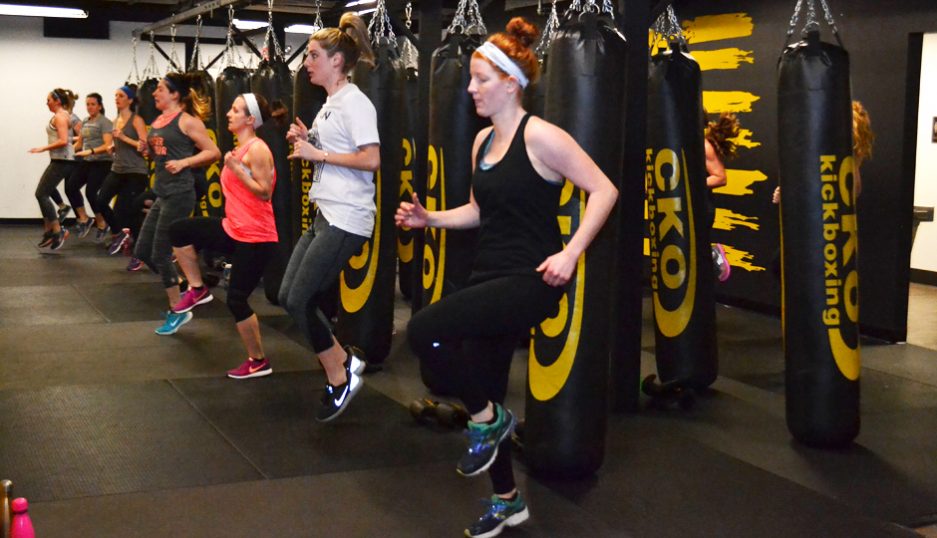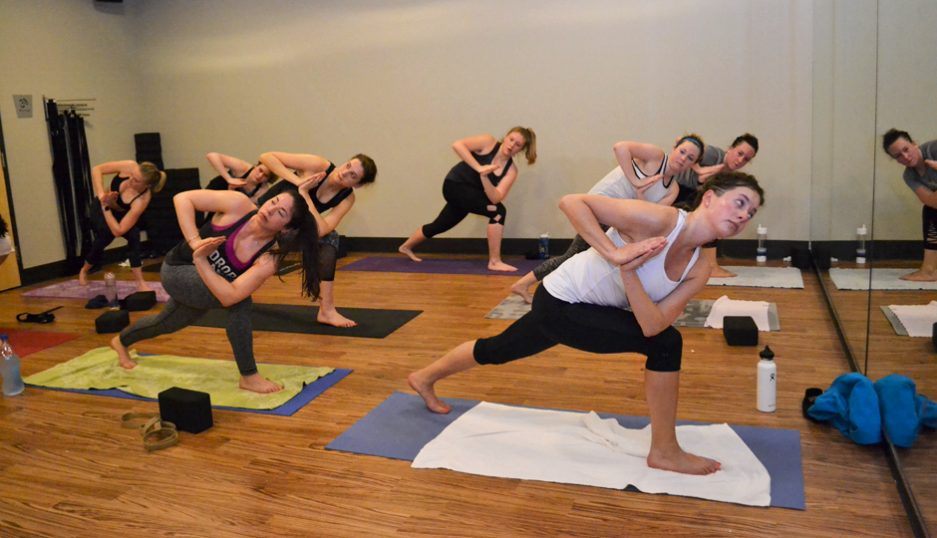 ---
Like what you're reading? Stay in touch with Be Well Philly—here's how:
---