Meet Bella, This Week's Adoptable Running Dog
Look at that face, people!
---
This week's adoptable running dog, Bella, comes by way of PAWS. She's up for short runs, and she will — without a doubt — give you the best post-run snuggles of your life. I mean, just look at that fluffy coat! Learn more about Bella below.
Name: Bella
Age: 2 to 4 years
Breed: Akita mix
Size: 56 pounds
Background: Bella was found as a stray. She's currently available for adoption through PAWS.
Running style: Bella likes to go for short-distance runs. She gets very excited at the beginning of a run and will move quickly but she slows down and then likes to walk after about two miles (and with that fur coat, who can blame her?). She'd be a great companion for someone who is just getting into running.
Why Bella is awesome: Along with her gorgeous exterior, Bella has a low-key personality and intelligence, to boot. Bella is a pretty mellow gal, often described as "sweet" and "calm" by Monster Milers. She's already house-trained and knows some commands, and she's social with same-size, submissive dogs and older children. And a bonus: Bella is guaranteed to get all the attention when you're out on a run with her – meaning no one will ever notice how sweaty you are!
---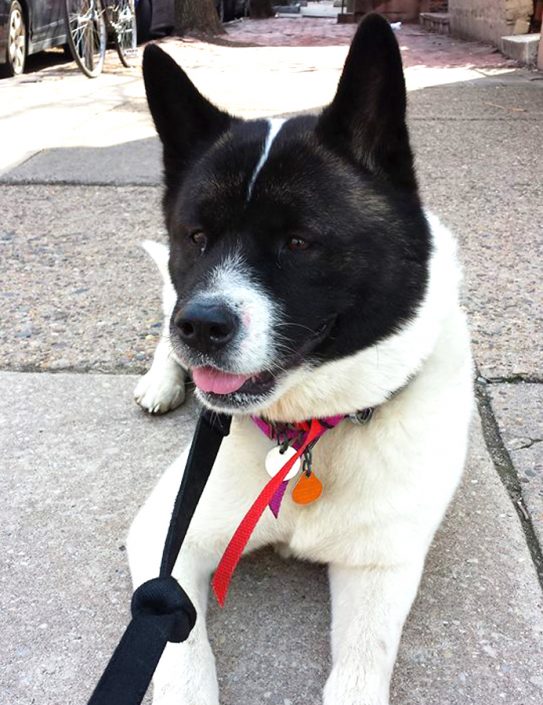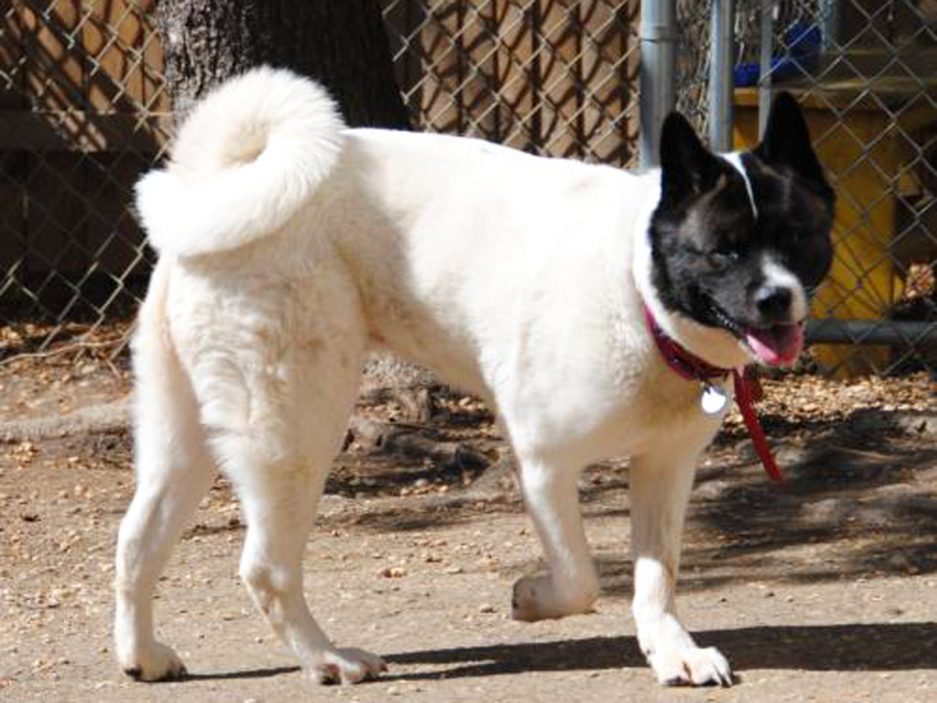 ---
You can find out more about Bella (and other adoptable animals) here. If you are interested in adopting her, you can email PAWS at dogs@phillypaws.org, call them at 215-298-9680, ext. 16 or fill out an application here. Bella's animal ID is A25033809. And for more awww-worthy photos, check out our previous adoptable running dogs here.
………..
We work with The Monster Milers each and every week to profile local running dogs waiting to be adopted. The Monster Milers are a group of runners who help shelter dogs burn off energy and get much-needed exercise by taking them on runs around the city, and they also just launched their first-of-it's-kind Adopt a Running Buddy foster program. If you're not in the market for a pup right now, but would still love to help out homeless dogs, you can always become a Monster Miler volunteer or foster parent. Find out more about how to get started with those processes here.
Like what you're reading? Stay in touch with Be Well Philly—here's how:
---