Special-Edition Broad Street Run 2015 Shirts Available Today
And there's a coupon code for 15 percent off.
---
Remember last year when the Broad Street Run surprised us all with vintage throwback t-shirts that were, well, completely and totally awesome? And remember how everyone went out and bought one? The race has teamed up with Modell's Sporting Goods again to run another batch of special-edition shirts for the 2015 race, and they just went on sale today.
This year, they have cotton t-shirts, half-zips, and long- and short-sleeve tech shirts. Check out all the options:
---
Broad Street Run 2015 Shirts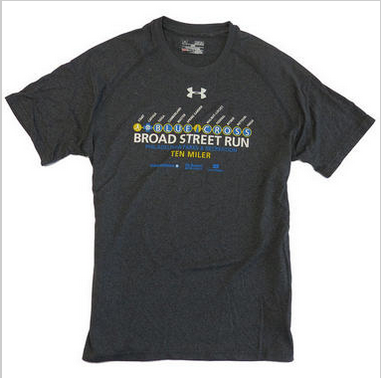 ---
Use the code BSRVIP15 to score 15 percent off.
Like what you're reading? Stay in touch with Be Well Philly—here's how:
---