PHOTOS: Be Well Philly Underground Candlelight Yoga with Philly Yoga Factory
---
It's the end of February, and stepping outside this time of year almost always guarantees a cold, windy, generally unpleasant experience. When I make plans with my friends in this type of weather, I know there's a strong chance they'll shoot me a text roughly 46 minutes before the meeting time saying, "It's too cold. [Snowman emoji] #Netflix," or something along those lines. So when I made plans with a bunch of Be Well Philly Undergrounders on an icy, February night, a small part of me was expecting the same sort of turnout — but nope, Be Well Philly Undergrounders are way more weatherproof than my friends.
So many Be Well Philly folks showed up to get their downward dog on with Justine Bacon of Philly Yoga Factory at last night's Be Well Philly Underground candlelight yoga class. The classroom was heated to a balmy 90 degrees, and Justine decked out the space with upward of 40 tealight candles (a few of which I promptly knocked over. Sorry, Justine!). To add to the cozy vibe, Jeff, of local band Visoon, and keyboardist Dan, were posted up in the corner of the classroom playing live music for the hourlong yoga session.
It was awesome. 
So awesome that, even at the end of the super sweaty yoga class, when I asked all the Undergrounders to squeeze their very sweaty selves together for a group photo, instead of rolling their eyes at me and running to the locker room, everyone happily smushed together — and they even smiled! Seriously, there's photographic evidence below.
At the end of the class, everyone walked away with a Be Well Philly goody bag, and thanks to our friends at Lululemon, we got to  give five lucky raffle winners brand spankin' new Lululemon yoga mats to take home. Not to toot our own horns (okay, maybe a little toot), but it really was a lovely way to spend a dreary, cold Monday evening.
Thank you, thank you to all of you who resisted the oh-so-strong pull of Netflix to come get your sweat on with us last night! And a giant thanks to Justine and the folks of Philly Yoga Factory and Bikram Yoga Philadelphia for hosting us. If you missed last night's event, make sure to sign up for Be Well Philly Underground so you have a chance to catch the next one. And meantime, check out the photos of last night's candlelight yoga class below.
All photos by Susan Nam
---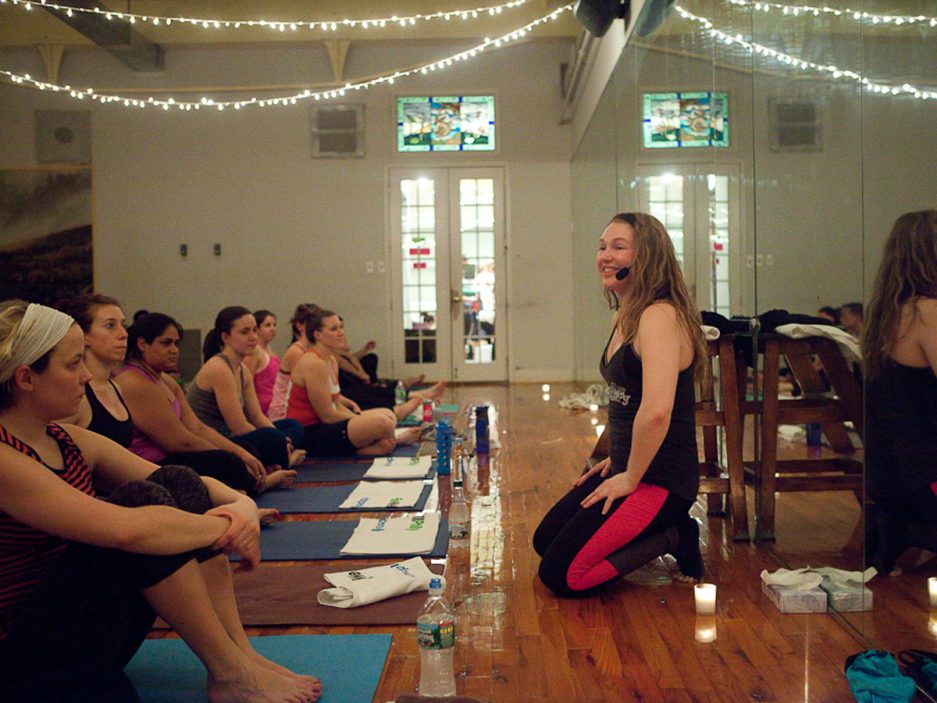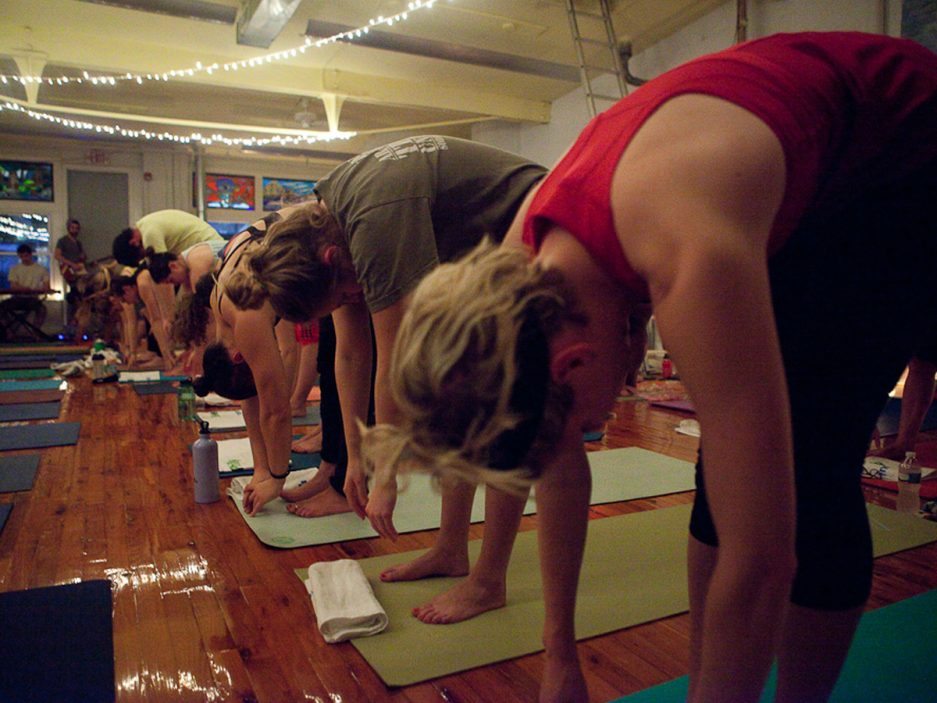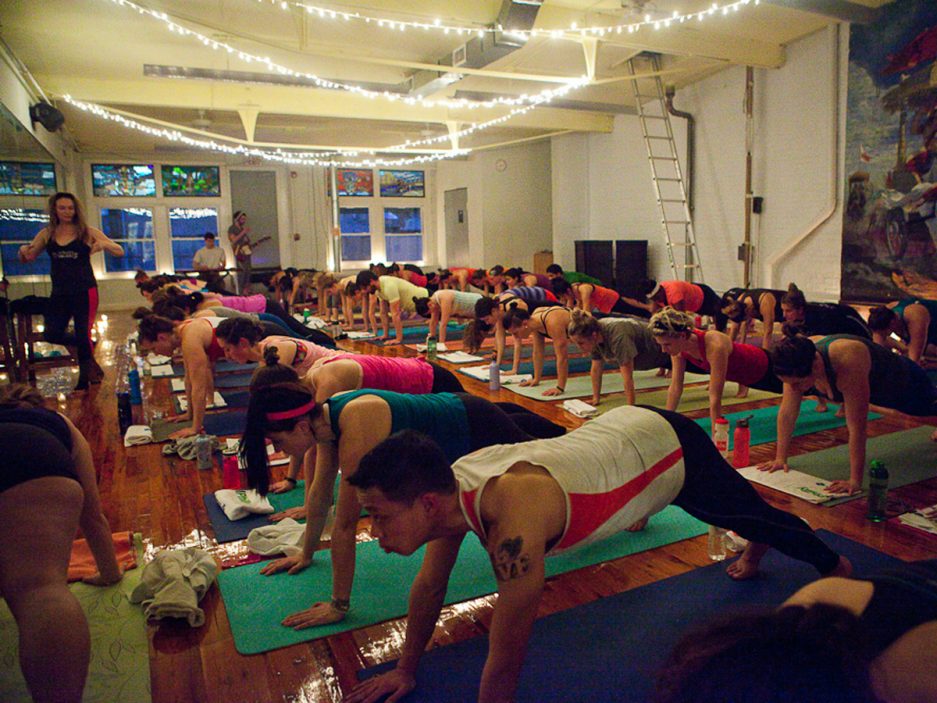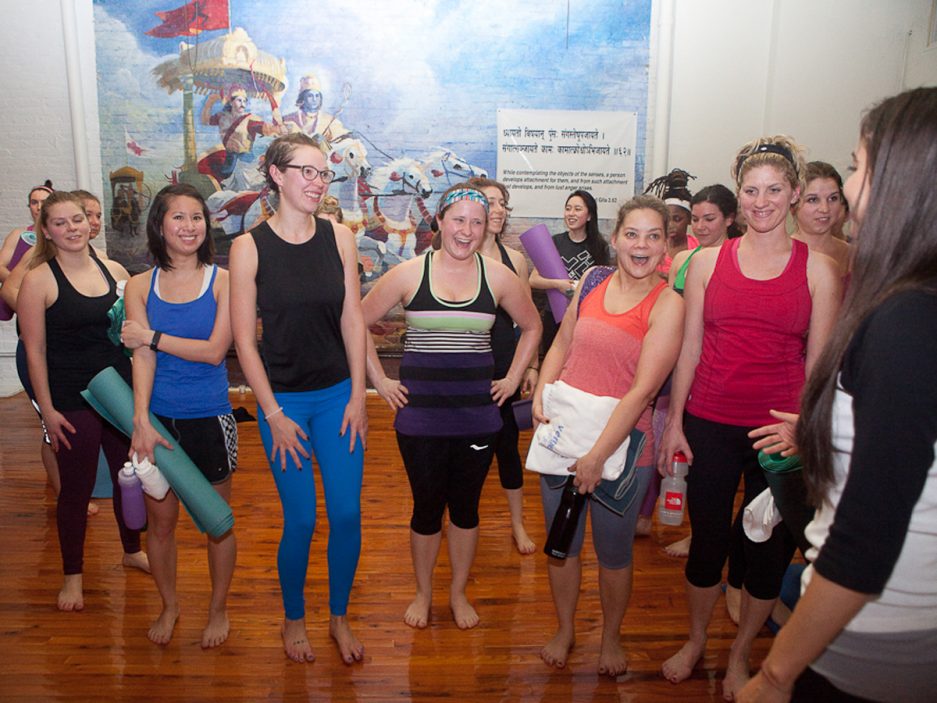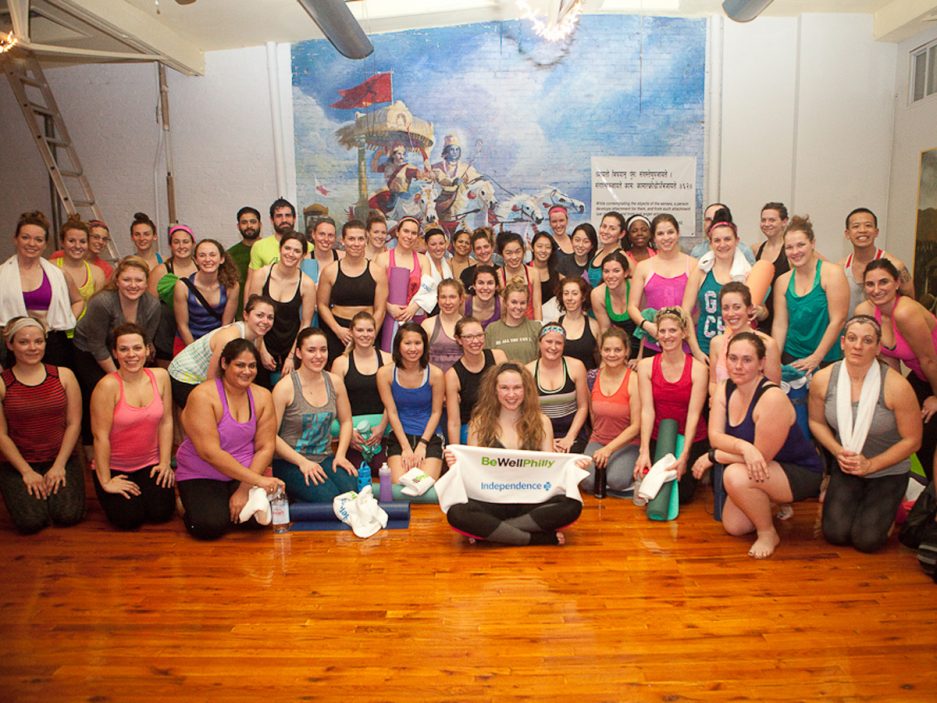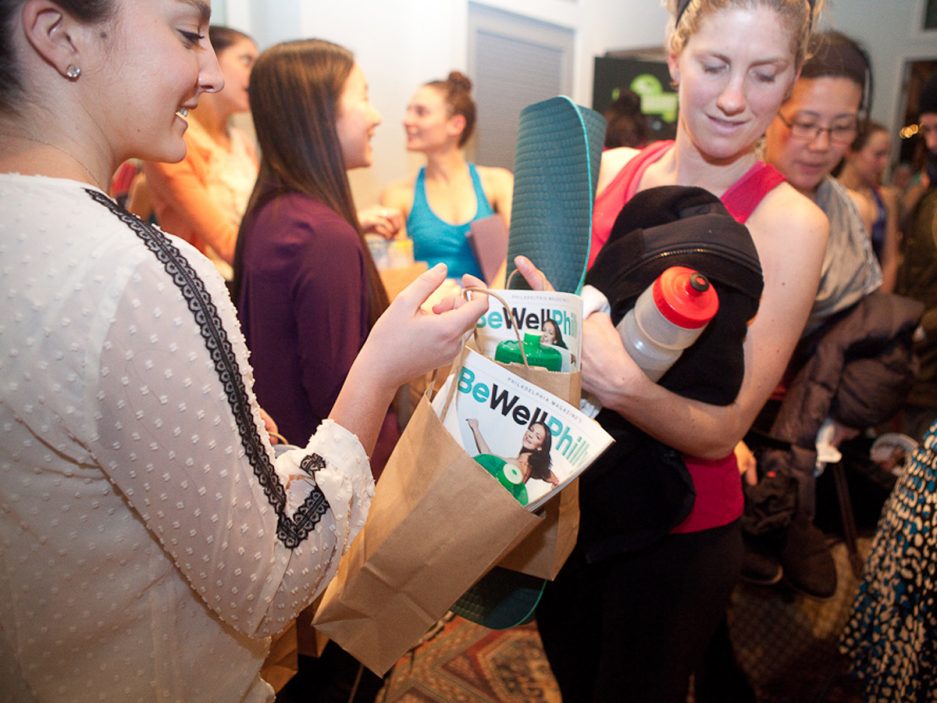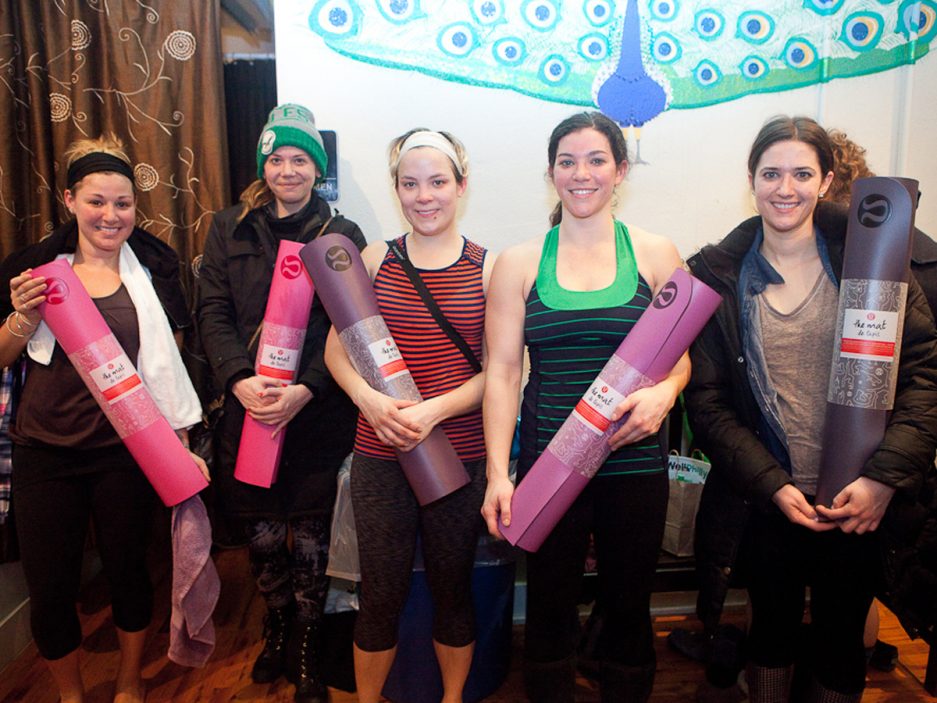 ---
Like what you're reading? Stay in touch with Be Well Philly—here's how:
---