10 Healthiest Road-Trip Snacks at Wawa
---
A few weeks back, as my hubby and I were headed down the Shore, we made our ritual pitstop at a Wawa in the middle of New Jersey (That one at the end of 55? Where 47 and 347 split? Anyone?) for a few pick-me-up road trip snacks.
Chris scurried off to get his haul while I stood in the middle of the store looking around blankly. It occurred to me, not for the first time: What in the world can I eat here that won't leave me with heaps of guilt afterwards? "I need to do a post on this," I said, actually out loud, to no one in particular.
And so here we are, two weeks later, with the completed post in question. It came together thusly: I called my pal Jessica Procini, a Philly-based health coach whom you may have met at Be Well Philly Boot Camp. She was the one who wrote that awesome What to Get in Trader Joe's Frozen Food Aisle post earlier this year, so I knew she'd be up for another food-shopping project. Last Friday, she and I trotted off to the 17th and Arch Street Wawa location to see what we could find.
"When you don't have a Whole Foods in your back pocket, you have to get creative and do the best with what you've got," she told me. "While the choices at Wawa aren't going to be top notch, you don't have to starve yourself or feel guilty when in a pinch."
Exactly what I wanted to hear! For the next hour, she scoured the cold cases, food aisles and deli counter to put together snack options that are good for the road and won't ruin your bathing suit bod, either.
Below, Jessica's picks for the best healthy road-trip snacks and drinks at Wawa.
---
Wawa's 10 Healthiest Snacks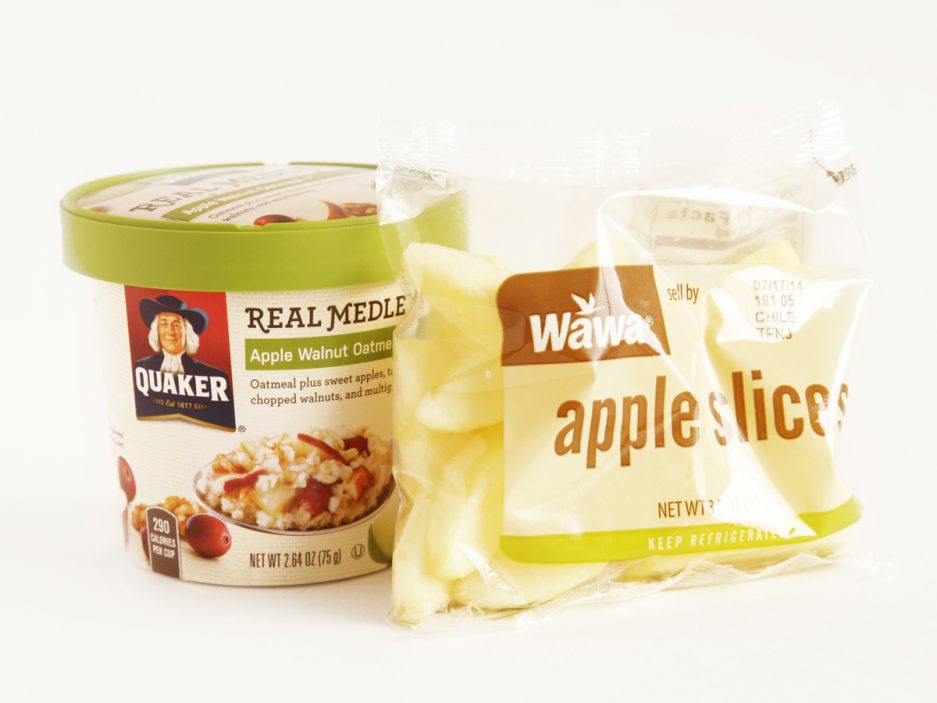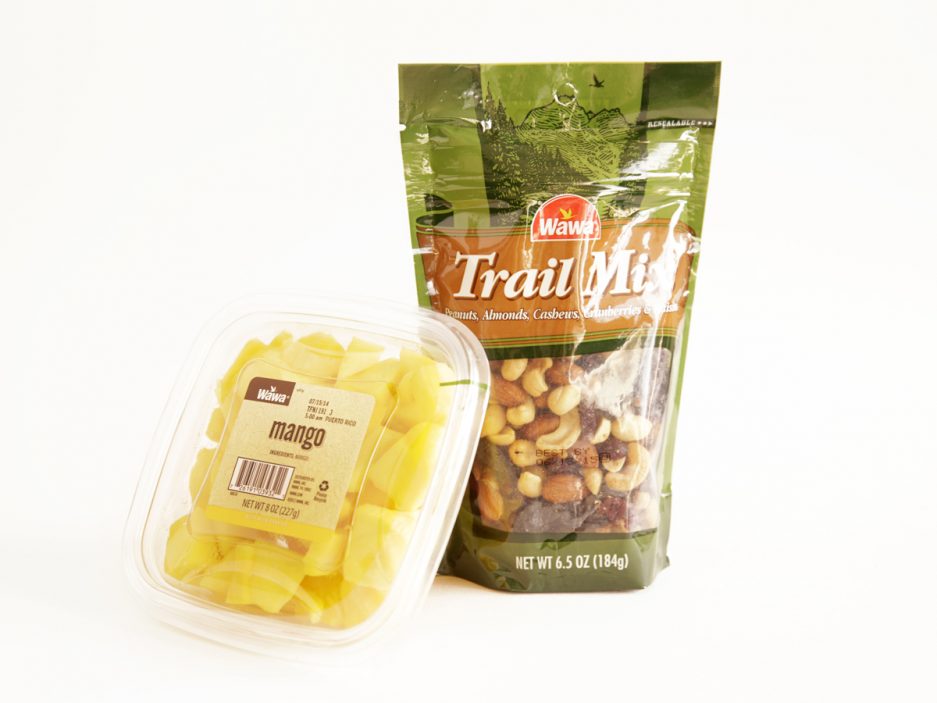 ---
Like what you're reading? Stay in touch with Be Well Philly—here's how:
---